William McIldowie Turnbull R268513
May 16, 1925 - July 17, 1945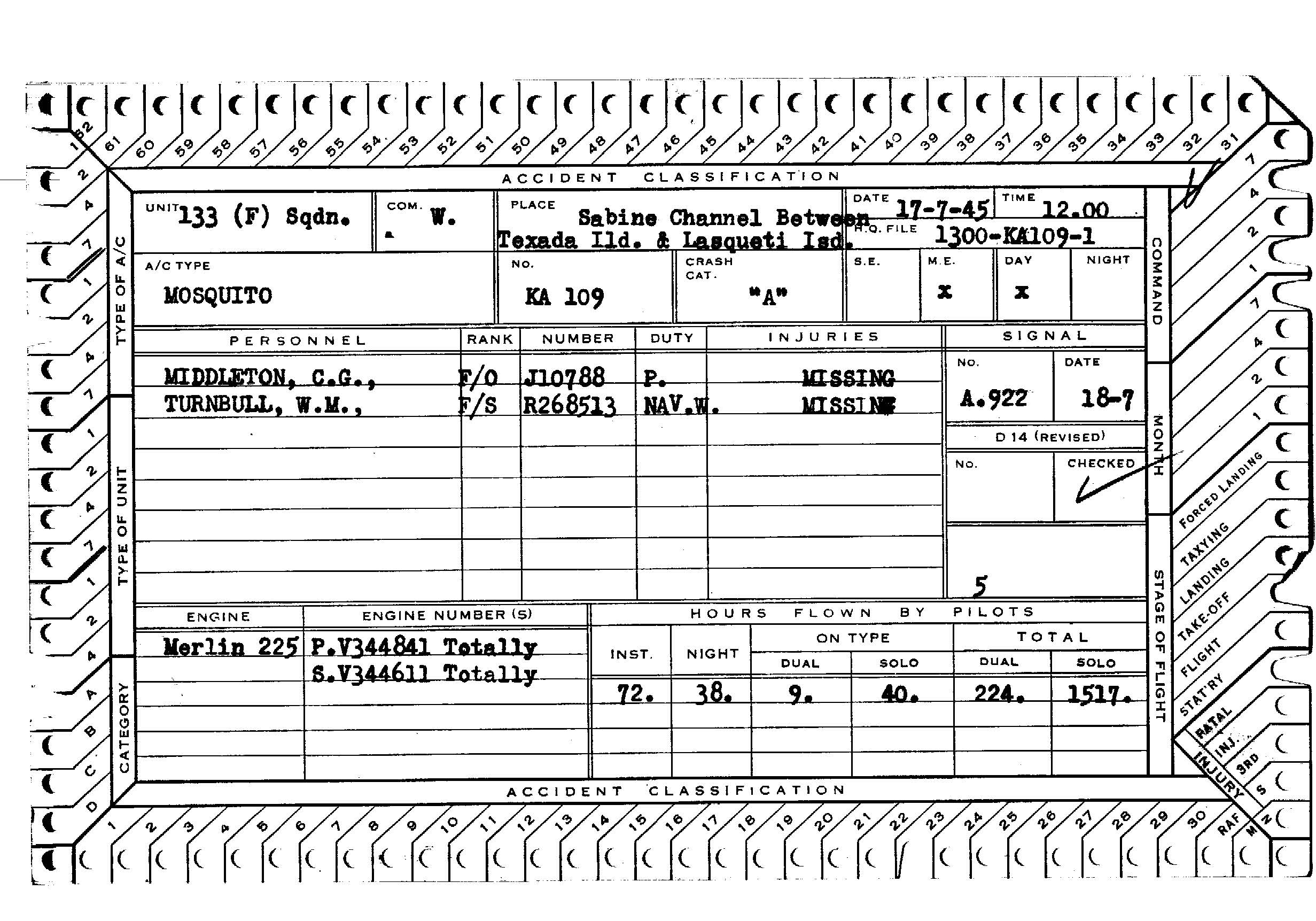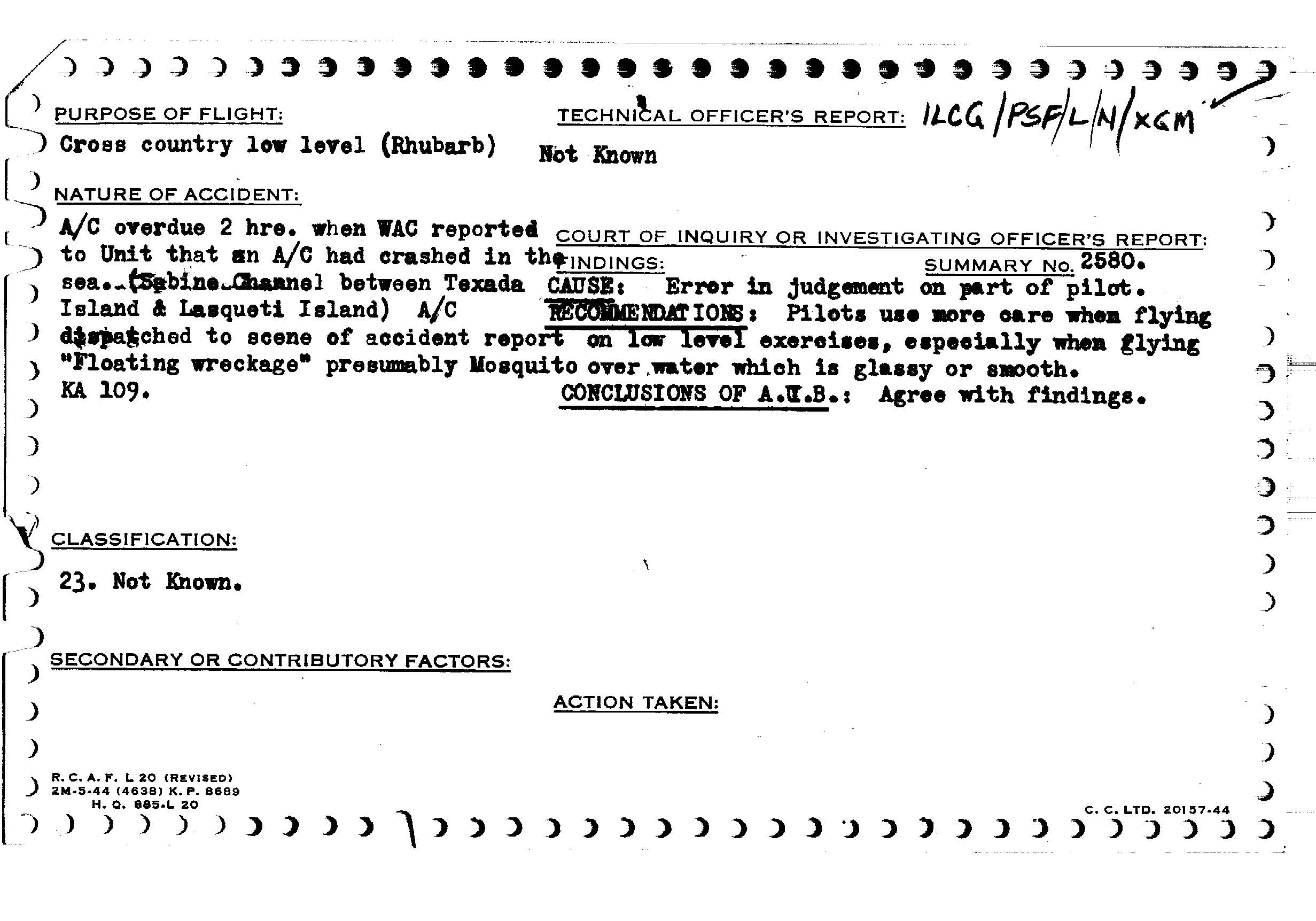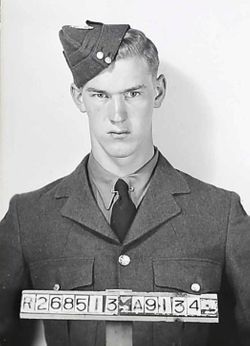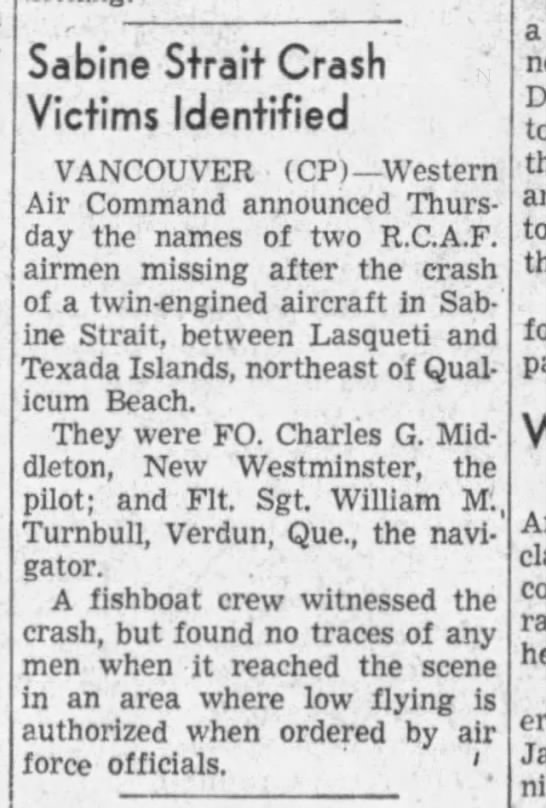 Probationary wireless operator for Canadian Marconi Company, a trooper for the Duke of York Hussars (Reserves), he became a navigator with the RCAF. Aboard Mosquito KA109, he and pilot were lost during a low-level cross-country exercise in the Sabine Strait, BC.
William McIldowie Turnbull was the son of David Tindle Turnbull (1888-1967) and Nan (nee Cuthbertson) Turnbull (1892-1968) of Verdun, Quebec. He had two sisters, Kathleen Alcorn and Jessie Grenchuck, plus one brother, David Turnbull, who was also in the RCAF, remaining in the service after the war.
For more information about William and the circumstances of the crash of Mosquito KA109 of which he was navigator, please visit the links below.
No. 133 Falcon Squadron's Mosquito KA109 out of Patricia Bay, BC was lost between Texada Island and Lasqueti Island in the Sabine Strait, British Columbia durng a low level cross-country exercise. Flight Sergeant William McIldowie Turnbull, R268513, navigator, was also killed, of Verdun, Quebec. The aircraft sank in 1000 feet of water.
From the crash card: Error in judgement on part of pilot. Recommendations: Pilots use more care when flying on low level exercises, especially when flying over water which is glassy or smooth. Floating wreckage was discovered, "presumable Mosquito KA109." Aircraft had been dispatched to the scene of the accident when Mosquito KA109 was two hours overdue. WAC received a report that an aircraft had crashed into the sea.
The full Court of Inquiry can be found on microfiche C5938, image 1135.
LINKS: