William 'Joseph' Toner R122725
August 15, 1922 - January 8, 1944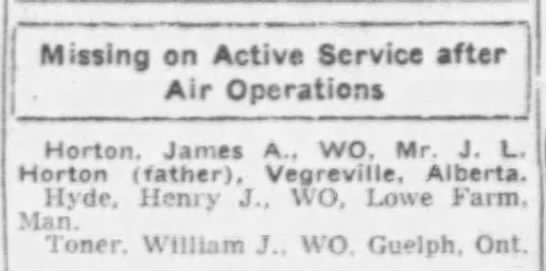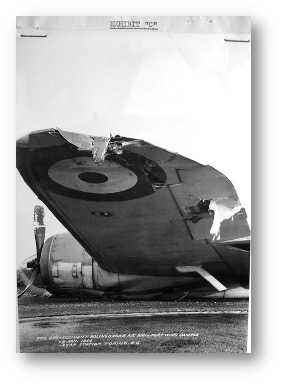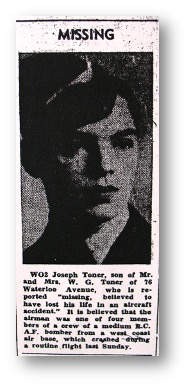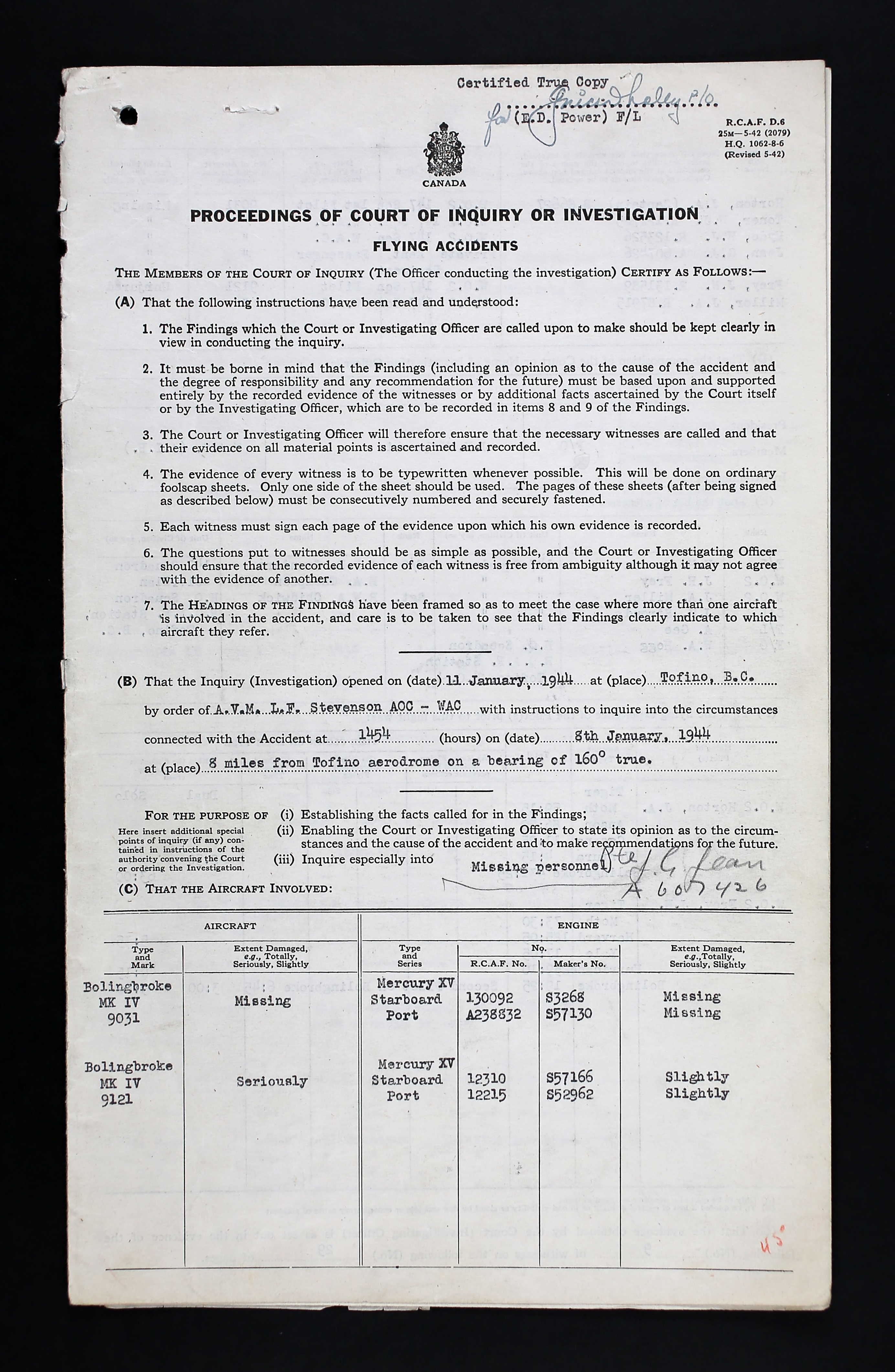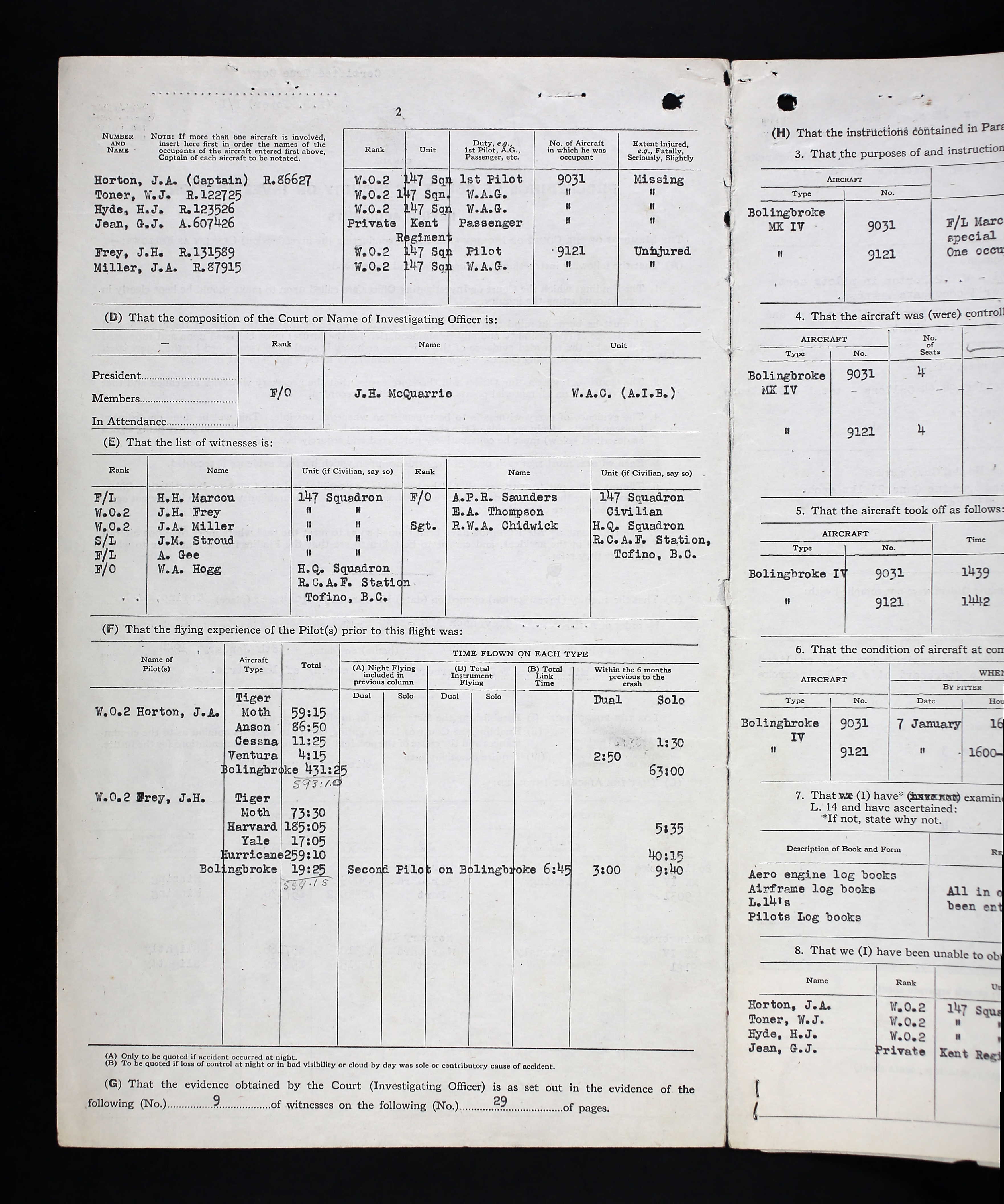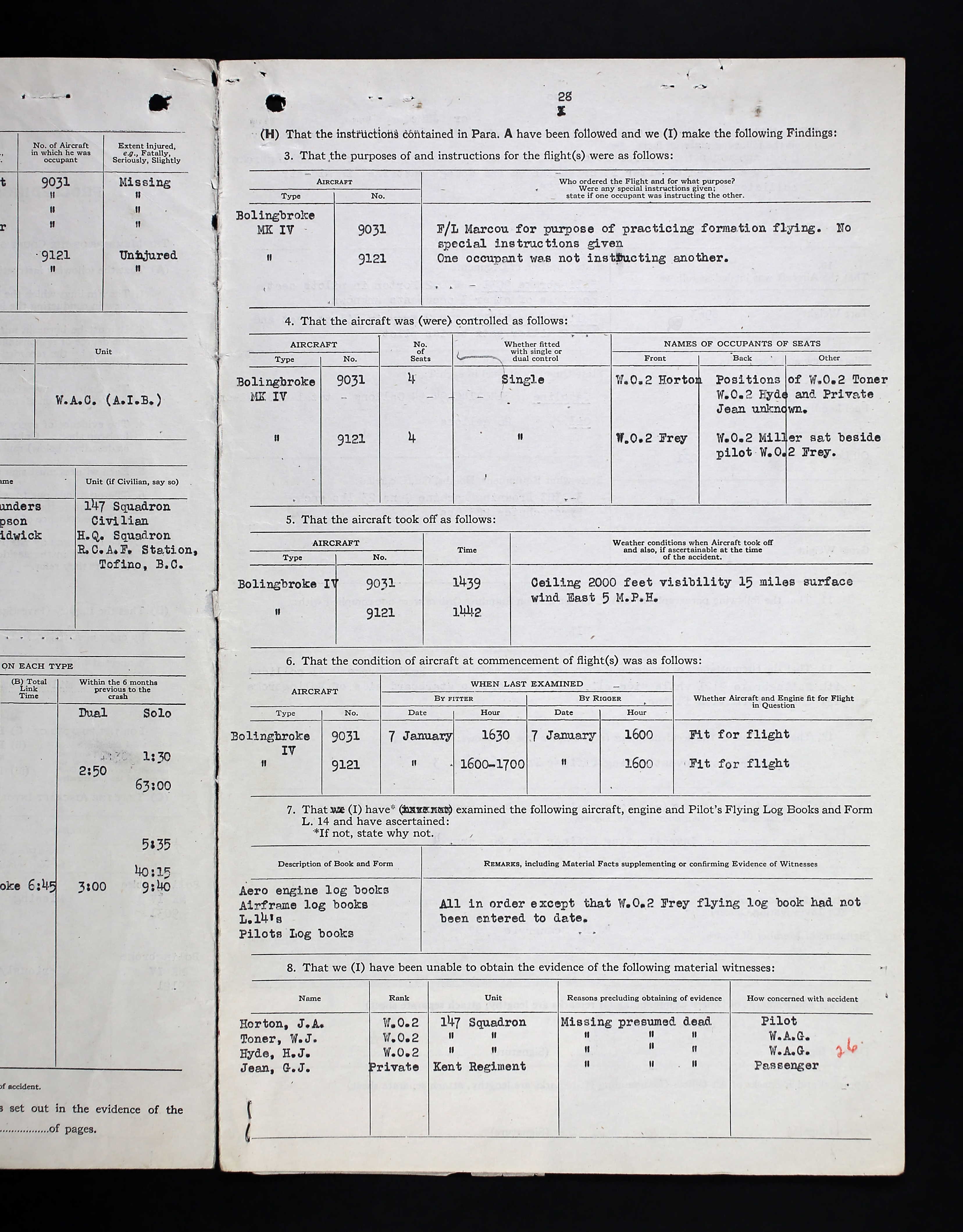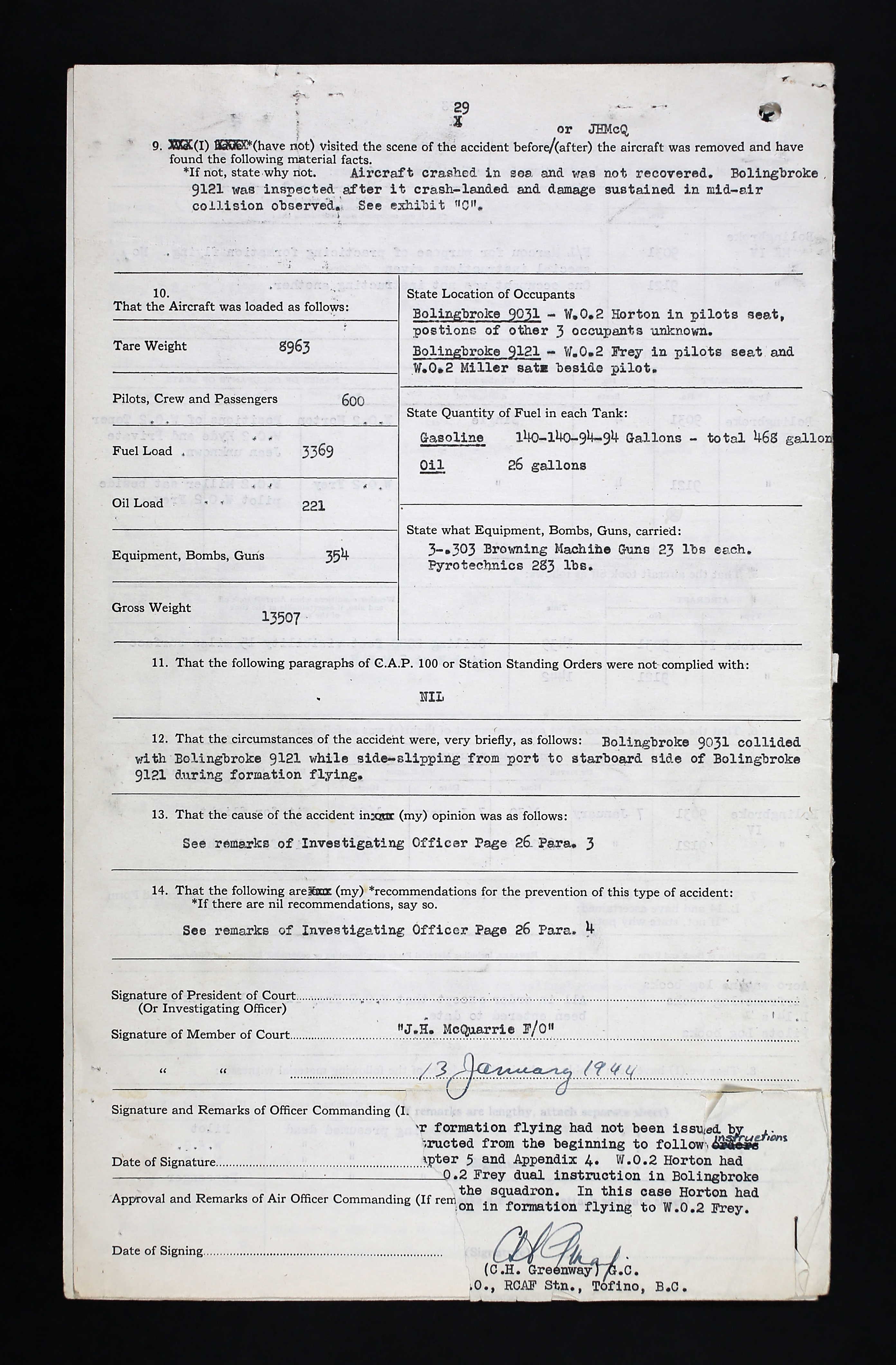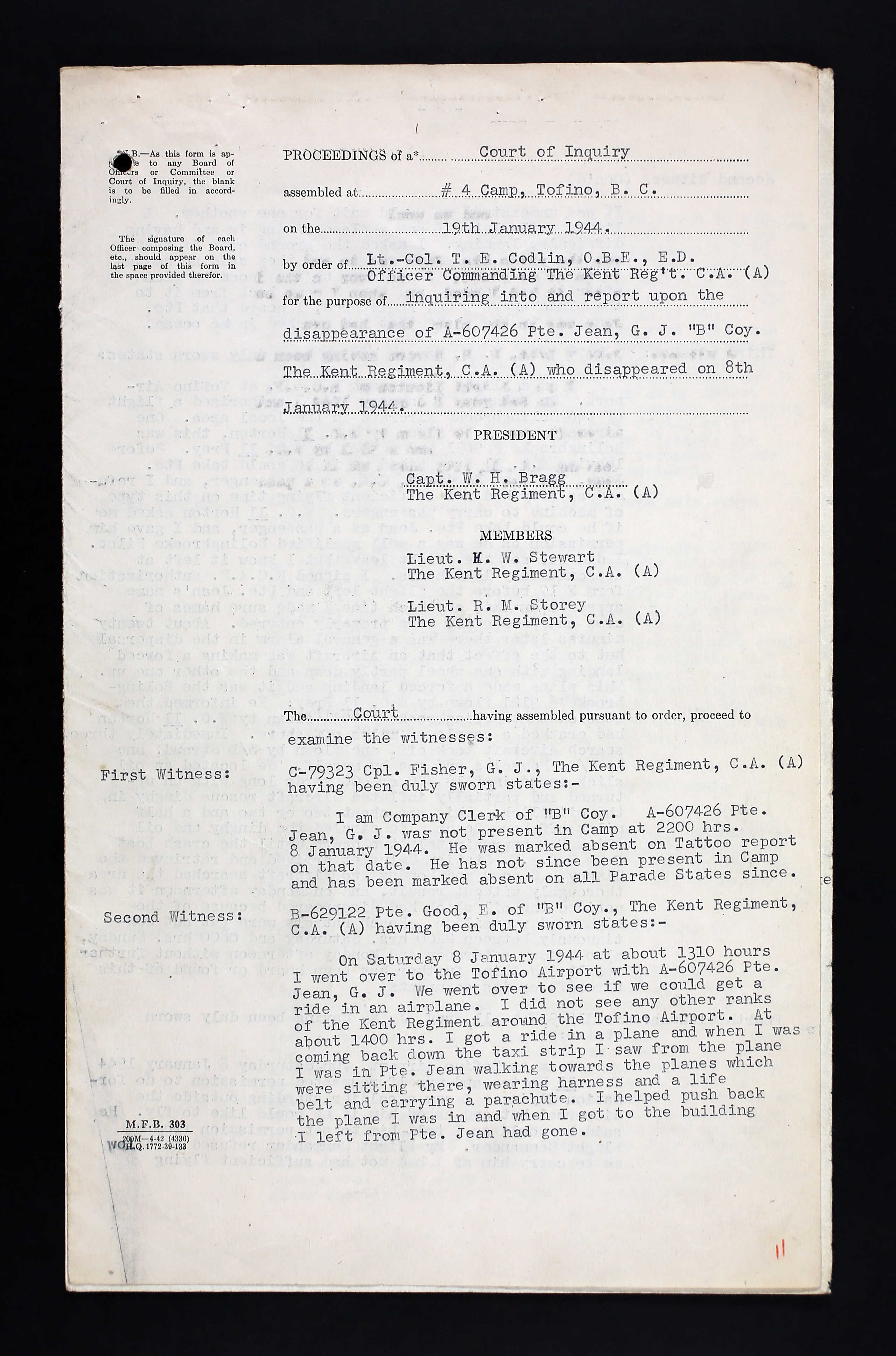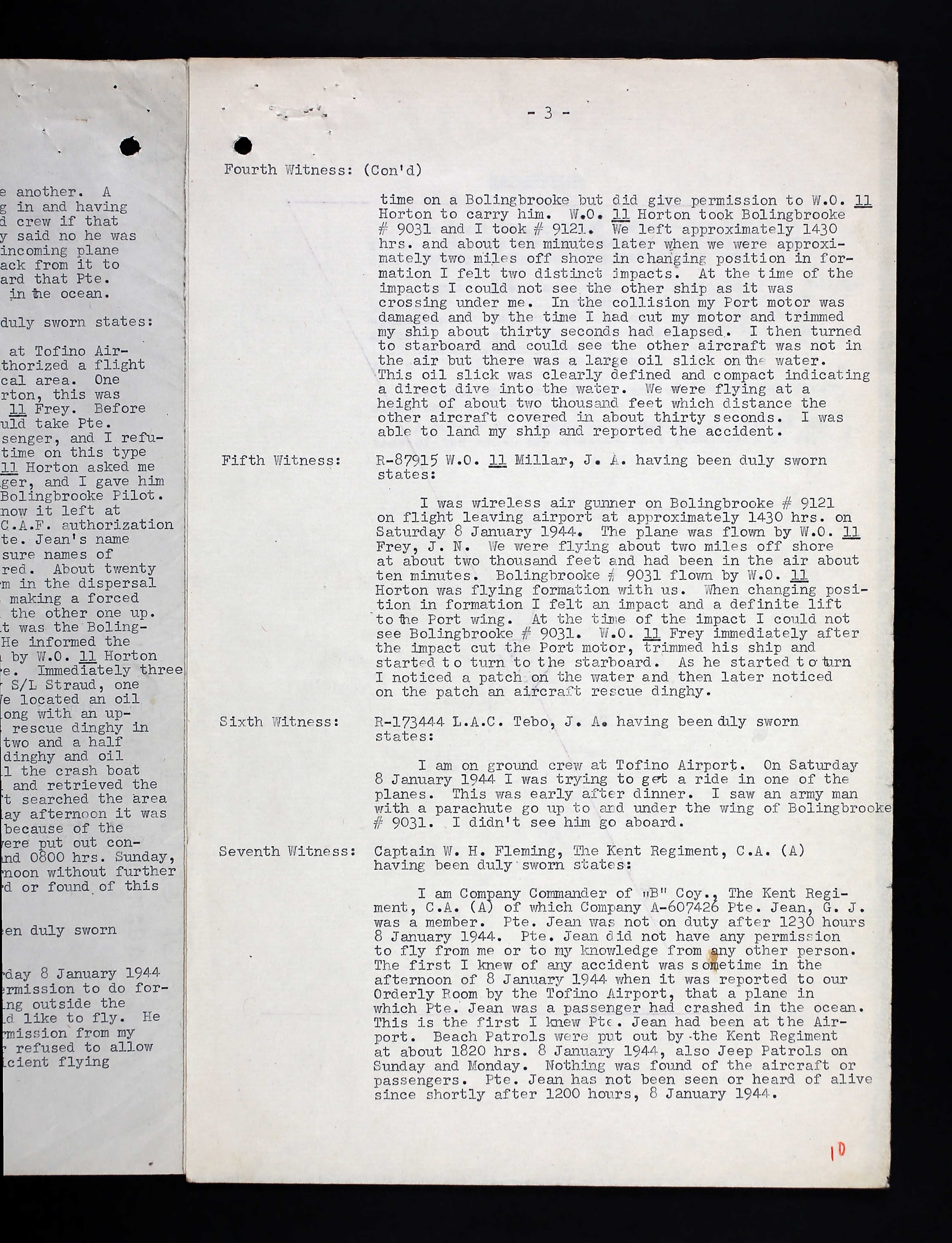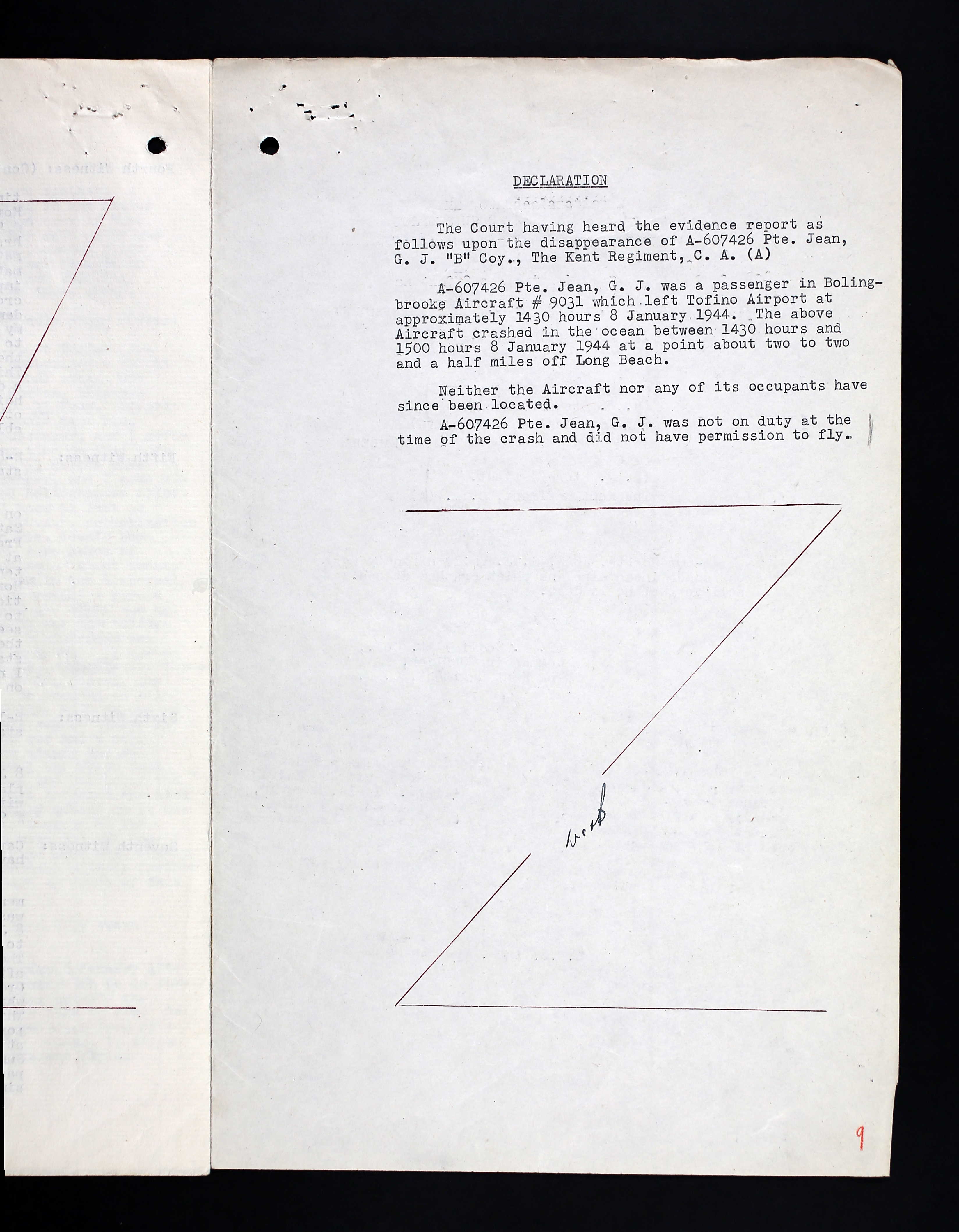 Dairy worker became WOAG. While aboard Bolingbroke 9031, after colliding with another aircraft, crashed into the waters off Vancouver Island, near Tofino.
William Joseph Toner's story and the Court of Inquiry can be found in the book Quietus: Last Flight by Anne Gafiuk available through the Bomber Command Museum of Canada and through the author: anne@whatsinastory.ca. The following is an excerpt from the book.
William 'Joseph' Toner was born in Guelph, Ontario on August 15, 1922 to William Gerald Toner and Aileen Agnes (nee Hannigan) Toner. Joseph was the oldest of the children, having one brother and three sisters. The family was Roman Catholic.
Joseph was single, stood 5'10" tall, weighed 160 pounds, had hazel eyes, brown hair, and a medium complexion. He worked at the Charles Yeates and Co. Dairy (Royal Dairy) as an ice cream manufacturer. He was employed part time in the Cream and Dairy Departments as a vacuum pan operator. His father also worked at the dairy, possibly in administration as his name was found on a company report.
Joseph was in debt to the Radio College of Canada, in Toronto, for a commercial radio and wireless operator course. He indicated he was 75% paid up, and only had 25% left to pay off.
As an 18 year old, in September 1940, he tried to join RCAF, but it was noted: "Inexperience as qualified W/O." His reference letters were from his priest and employer. He had previous military experience with the 63rd Battalion, RCA as a gunner and signaller for three years and he qualified for the Gunner's award.
Joseph did not give up joining the RCAF and tried again in August 1941, at the age of 19, and was accepted. On his attestation papers, he listed hockey, baseball, rugby, and tennis as sports he participated in. His hobbies were shooting and stamp collecting. He said he smoked 5-10 cigarettes/daily and drank the occasional beer. He enlisted in Hamilton, Ontario.
By March 1942, Joseph was attending the No. 1 Wireless School in Montreal, training as a Wireless Operator (Air Gunner). He was 51st out of 67 in class; "Below Average" in wireless training. In his armament training: 30 out of 31; 270/450 marks. Overall, he was ranked 23 out of 31. Comments in April 1942: "Should prove reliable Wireless A/G".
Joseph travelled: Hamilton, Val Cartier, Moncton, Montreal, Jarvis and Annette Island, Alaska before finding himself in Tofino, on Vancouver Island, British Columbia.
In March 1943, he was suffering from Vincent Angina, or trench mouth, a progressive painful infection with ulceration, swelling and sloughing off of dead tissue from the mouth and throat due to the spread of infection from the gums. Treatment: penicillin. In December 1943, it was reported he had acute gastroenteritis, or the stomach flu.
On January 8, 1944, aboard Bolingbroke 9031 W/O2 James Horton had a crew of two: Warrant Officer II William Joseph Toner, Wireless Operator, 21, and Warrant Officer Henry John Hyde, Air Gunner, 23. They took with them an unauthorized passenger: Private Gerald J. Jean, Kent Regiment, Canadian Army, 22. Pte Jean's name is on the Halifax Memorial.
Joseph's name, along with his pilot and other crew member, is on the Ottawa Memorial, off Sussex Drive, overlooking the Ottawa River, near the Rideau Falls. His death made the local paper in Guelph and he was also on the Royal Dairy Honour Roll, one of two men killed on Active Service.