William George Preston J27307
July 23, 1922 - October 17, 1944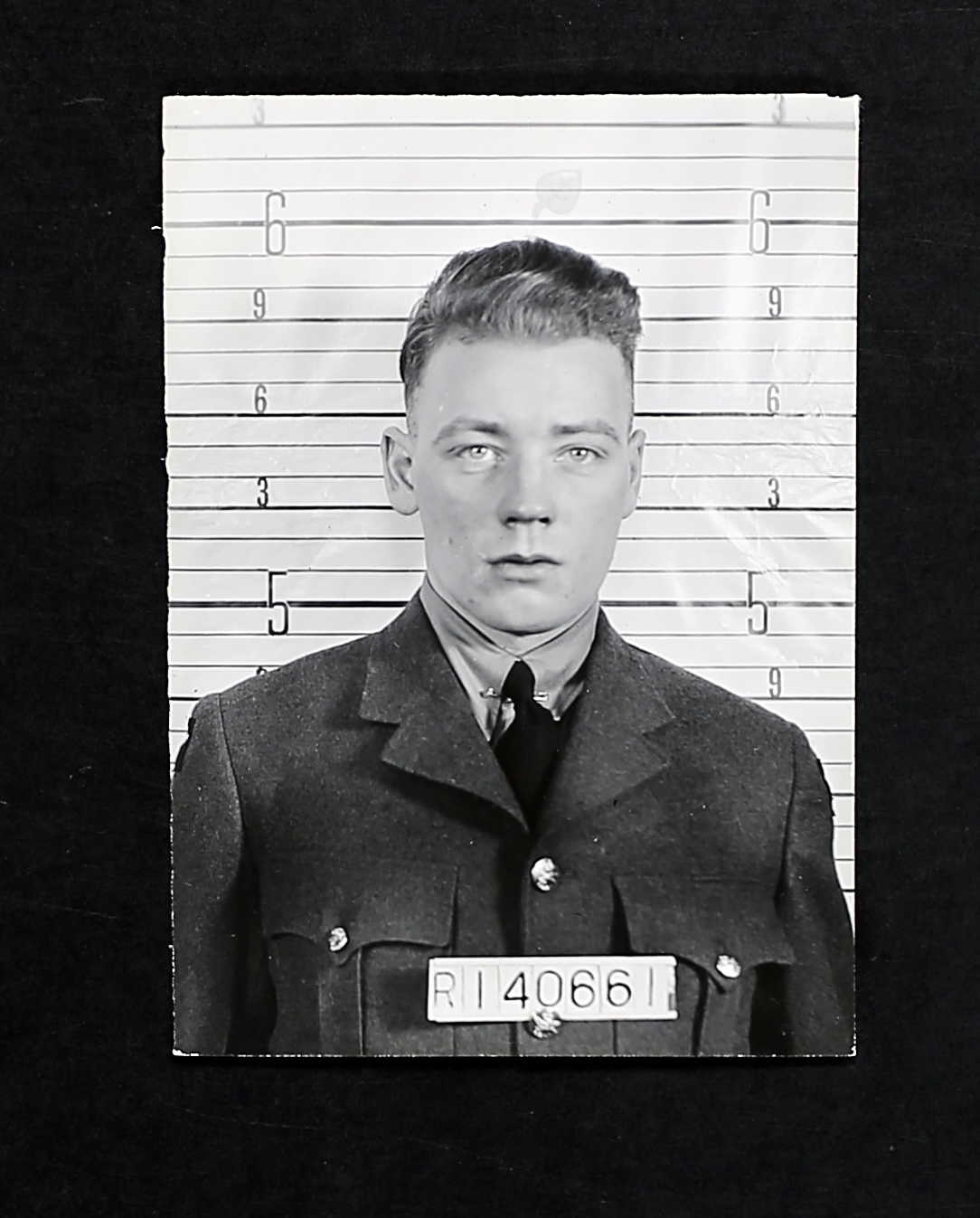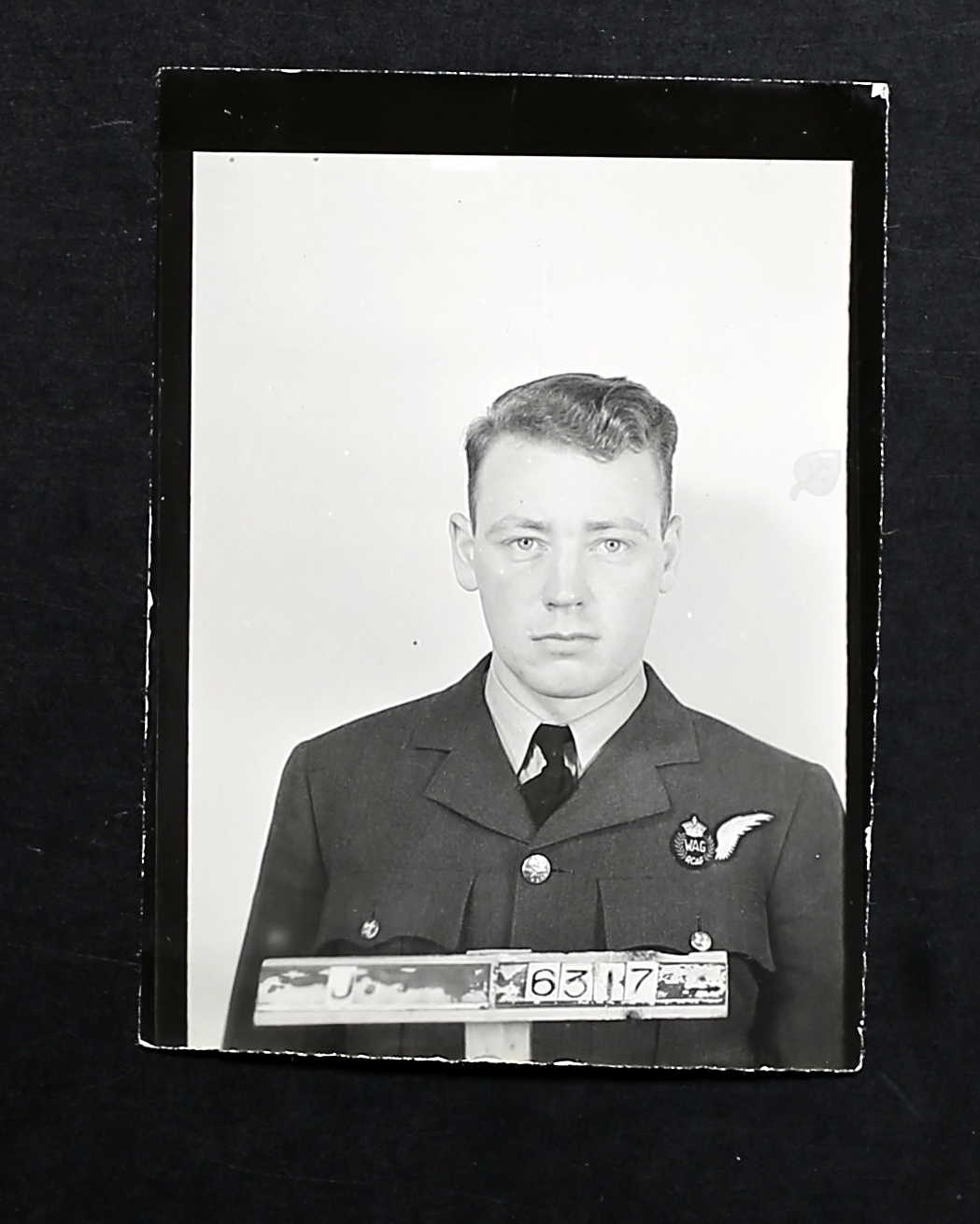 A drawing clerk at Canada Cars Foundry wanted pilot; became an excellent WAG. Attached to Air Transport, aboard Boston BZ593, he was lost between the UK and Casablanca.
William George Preston was the only child of William Preston, government grain weighman, and Annie Hill (nee Convey) Preston of Fort William, Ontario. The family was Presbyterian.
William, with a Grade XII education, worked at Canada Cars Foundry, as a drawing clerk from 1939-1941. He hoped to continue to fly after the war. He liked hockey, swimming, and tennis. He was accepted into the RCAF in Winnipeg, Manitoba on November 13, 1941. William stood 5' 8 ½" tall, weighing 163 pounds. He had blue eyes and light brown hair.
He started his journey through the BCATP at No. 2 Manning Depot, Brandon, Manitoba, until January 2, 1942. He was then sent to No. 4 TC, Calgary, then No 34 SFTS, Medicine Hat, Alberta, until January 27, 1942. He was then sent to No. 7 Macleod until March 14, 1942. The next day, William was at No. 2 ITS, Regina, Saskatchewan until July 4, 1942. "Alert, not overly bright. Immature. Anxious to please. Negative history except to bit nails. Wants pilot, will take AO if necessary. Just fair material." He was at the station hospital from January 3 – 11, 1942. "A youthful airman. He is rather slow in speech and action. He is reliable and cooperative and very anxious to do his best. His attitude is good. He has determination and ability. He gets along very well with others. With a little more experience, he should develop into good officer material. He did very well on the course." William was 5th in his class of 148, with 90.1%.
He was taken on strength at No. 2 EFTS, Fort William, Ontario until August 5, 1942. "Flying aptitude not satisfactory, but a very good type otherwise. Good average in Ground School." His pilot training was discontinued. Other assessments: "Above average Morse aptitude. Good aircrew material. Stable and mature, knows what he wants. Clean cut intelligent and well-mannered. Keen to be a WAG and should be a good one." "This student was first progress tested by a civilian testing officer and found to be weak in most manoeuvres. He was subsequently tested by the supervisory staff. The man faults in his flying were inconsistency, uncertainty due to a lack of confidence in his own ability; further he showed poor judgment of height and distance, and it was felt that he would be unable to make a successful service pilot. His conduct has been very good, and he has done very well in his ground school course, with an above average standing. He is recommended for an Air Observer."
William was sent to KTS, Trenton, Ontario before being returned to Calgary, to No. 2 Wireless School in October 7, 1942. He remained there until May 2, 1943. He earned his Air Gunner's Badge by June 14, 1943. William was first in his class of 124 with 94.3%, rated as above average. He was then sent to No. 4 B&G School, Fingal, Ontario until June 28, 1943. Overall, he was 1st out of 14 in his class. "An excellent student. Willing, ambitious, and well-liked by all classmates." He earned his commission.
William was taken on strength with 45 AT Group, Dorval, Quebec by June 30, 1943. He was aboard Boston BZ593 in transit from Penford, England to Casablanca. The crew sent a distress signal before crashing into the sea. One RAF airman was seriously injured. Because William's body was never found, his name appears on the Ottawa Memorial.
LINKS: