William Eugene McNicholl J35964
November 5, 1919 - April 6, 44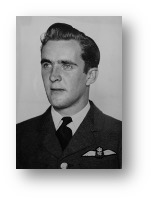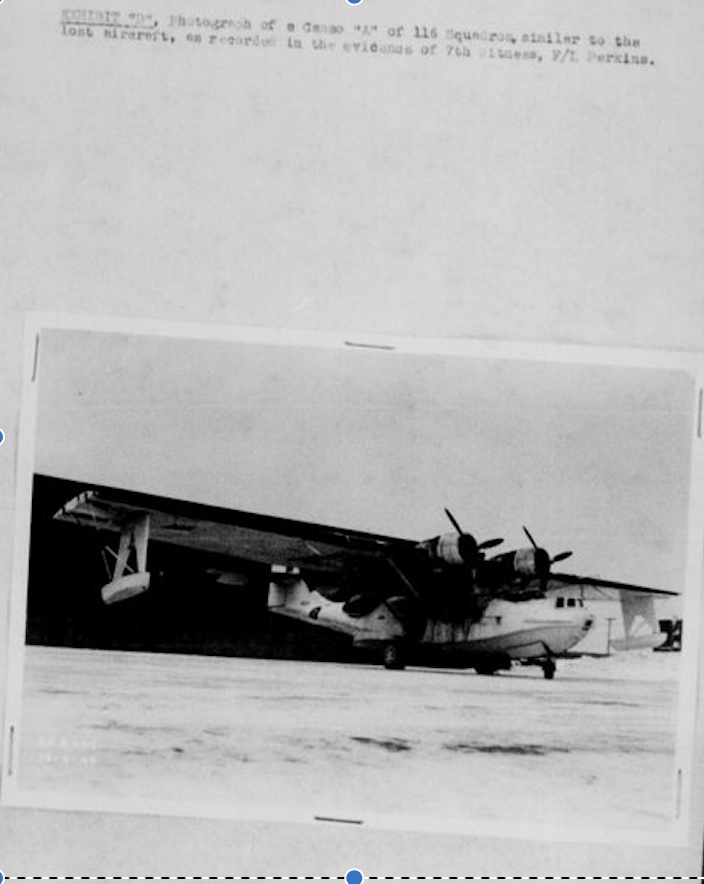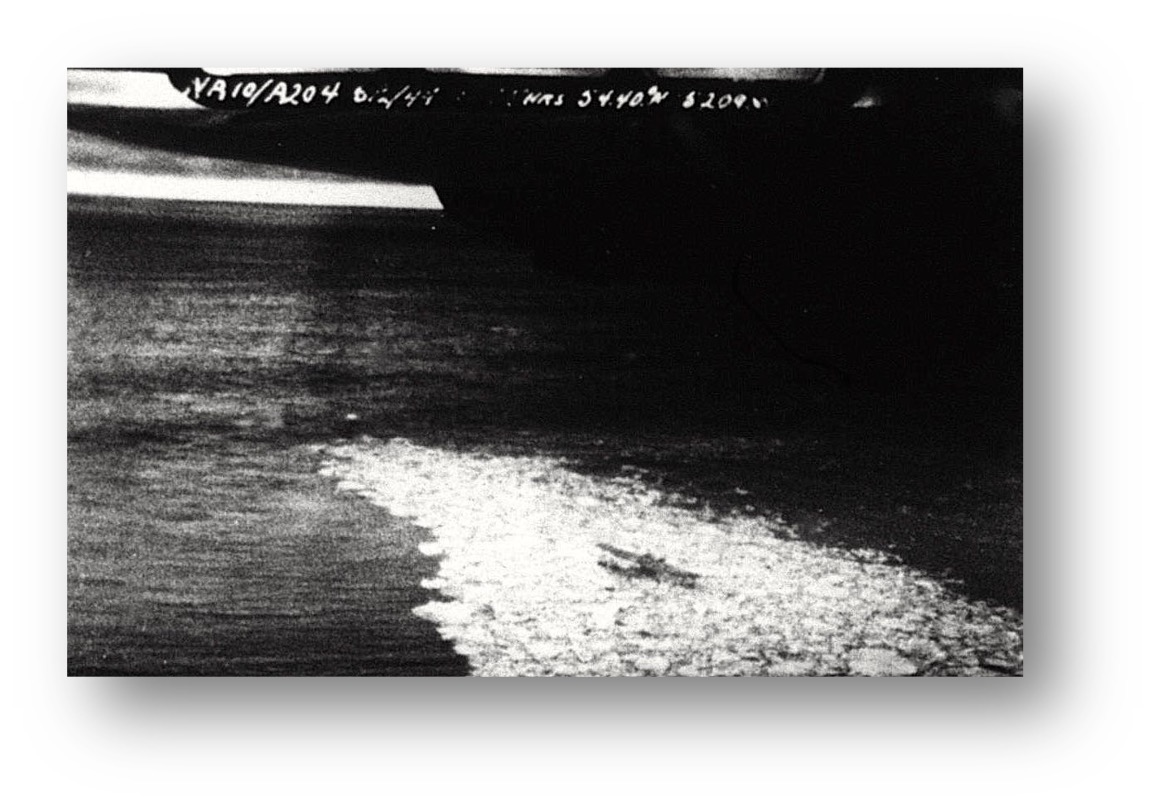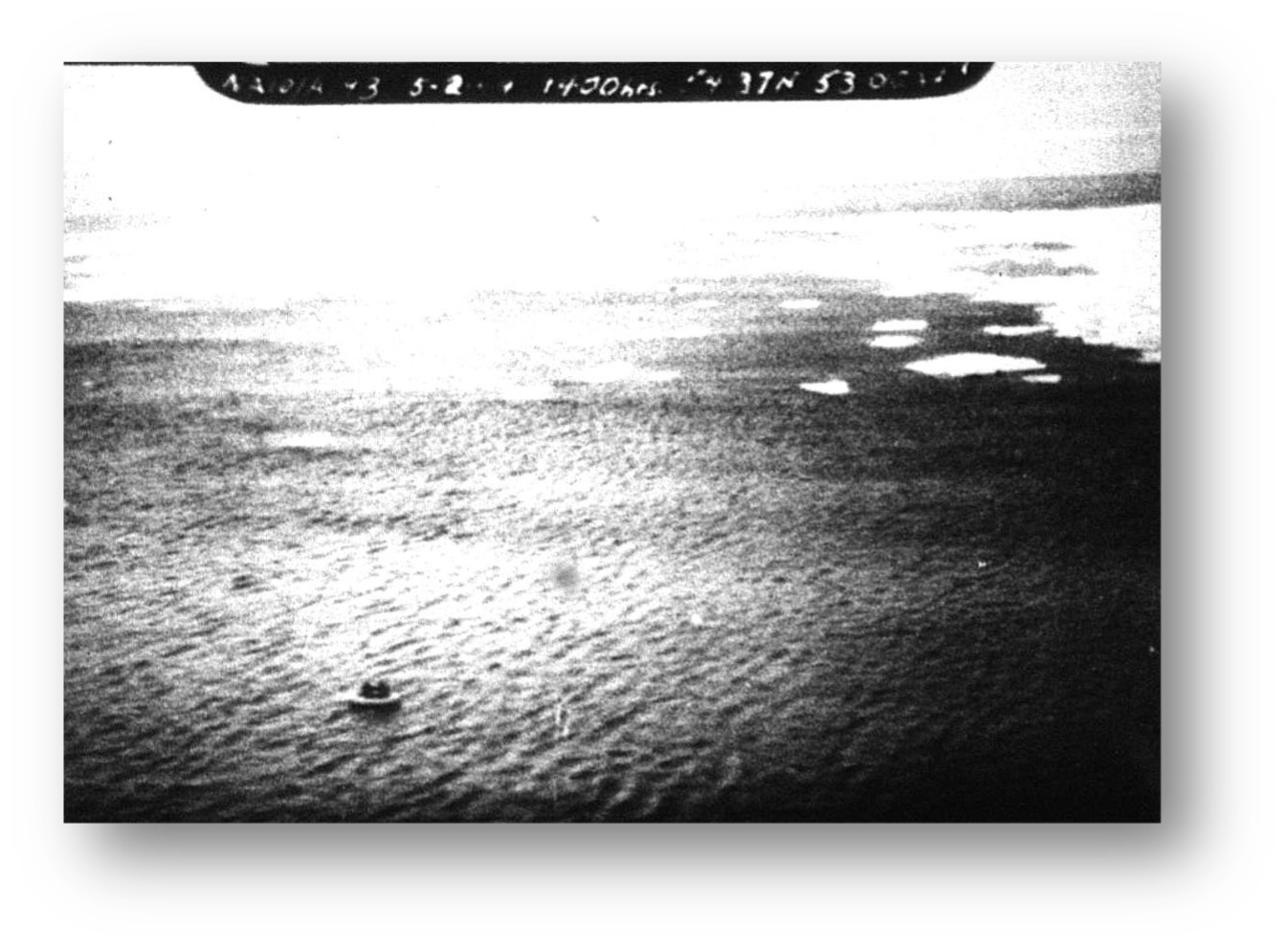 Teller at Bank of Toronto Board of Trade in Montreal joined RCAF wanting to be a fighter pilot. Posted to Newfoundland, aboard Canso 9781, he and crew perished after becoming lost.
William Eugene McNicholl was born on November 5, 1919 to Marie and Eugene Francis McNicholl. He had one brother and one sister. His brother, Edward Herbert McNicholl served in the RCAF overseas.
Located at the Library and Archives of Canada (LAC) in Ottawa, files indicate William attended Loyola College in Montréal. He was able to speak French, but only passably. He liked baseball, hockey, rugby, and played tennis extensively. He was employed as a teller with the Bank of Toronto Board of Trade in Montréal from October 1938 to June 1941, where his father also worked. He received many letters of recommendation attesting to his honest straightforward and conscientious character, good education, and gentlemanly manner. William indicated he wanted to return to banking after the war.
On June 12, 1941, William enlisted with the RCAF, indicating his desire to be a fighter pilot. He was sent to No. 1 Manning Depot in Toronto within two weeks where he made out his will, leaving his estate to his mother. He was having some ear issues at this time, and was sent to a specialist as a result.
Evaluations varied as William made his way through his training. By November, he was 'aggressive, self-confident, alert, and a quick on the trigger type'. He attended the #1 Initial Training School in Toronto. He did not do all that well on the Link Trainer. He was recommended to become an Air Observer if Pilot did not work out.
He found himself at No. 15 Elementary Training School and was ranked 53rd out of 103 students in Toronto. 'Average material mentally and physically. Not impressive as pilot.'
By January 1942, he was flying Tiger Moths with marks in the mid-60s and was ranked as 'fair'. His flying had been delayed by illness as well. In April, he was 'just average' and would 'blow up in a pinch'. In May, he was making slow progress, sometimes needing prodding and his instrument take off and formation flying needed practice. His position in class was 17 out of 19, with a 63.2% average. He was assessed as being an average operational pilot, needing more than the ordinary amount of practice on new types of aircraft. He was noted as being inclined to being careless.
In June 1942, he was posted to 13 Squadron, Patricia Bay, British Columbia.
In early December 1942, he was on the East Coast in Nova Scotia. There he suffered from influenza, losing more flying time. Despite this, later that month, he was considered 'steady and interested in his work and was a good average flying boat pilot'.
By February 1943, his evaluations stated: "This airman has been carrying out his duties in a very satisfactory manner and is commission material."
On leave in Montreal in March 1943, he might have been celebrating his Temporary Flight Sergeant promotion. When he returned to his flying duties, he was diagnosed with urethritis. By the end of May, he was considered fit to proceed overseas being posted to Gander, Newfoundland.
In Gander, he was assessed as 'a very capable Bomber Reconnaissance Captain, pleasant and willing and cooperative with keen sense of teamwork. Recommended for retention in the Service. Recommended for promotion to Temporary Flight Captain,' signed by W. G. Egan S/L 116 Squadron. William was 'keen, intelligent, and able. Definitely good Officer material.'
On January 27, 1944, McNicholl reported a broken nose from trauma one month earlier, but his injury was not enough to interfere with his nasal passages; he was not grounded.
On February 4th, 1944, an RCAF Canso piloted by Pilot Officer William E. McNicholl and his crew of seven, took off on an authorized patrol. After completing the patrol, the crew became lost and was forced to ditch their plane into the sea. The plane, though, was afloat and transmitting signals.
Next of kin were not advised immediately pending further information. There was a sense of hope as the crew, who had been able to get into their dinghies, was spotted and from the rescue aircraft that flew over them, the men were 'known to be intact and well at present time.' However, as time progressed, the storm grew stronger and the Canso was badly battered by the ice floes and sank. McNicholl and his crew were declared missing and presumed dead on February 6, 1944.
On July 31, 1944, Mrs. McNicholl received a letter indicating her son, William, had been promoted to the rank of Flying Officer, effective February 2, 1944. It also stated with regret, that no further information had been received regarding the crash.
More details can be found in the book Quietus: Last Flight by Anne Gafiuk, through the Bomber Command Museum of Canada.