Whitney Philip Aucoin, Jr. R126834
October 31, 1920 - April 26, 1943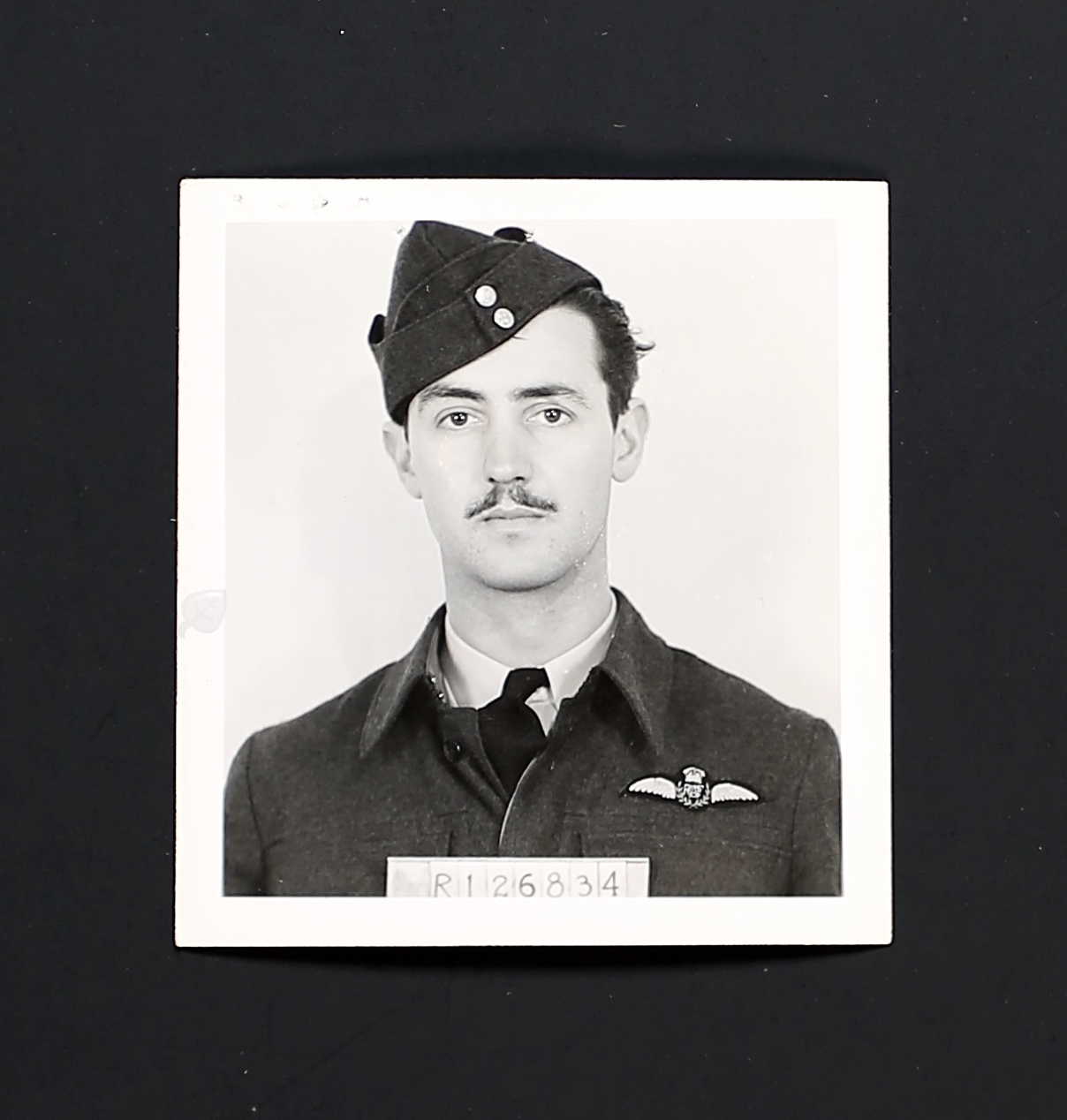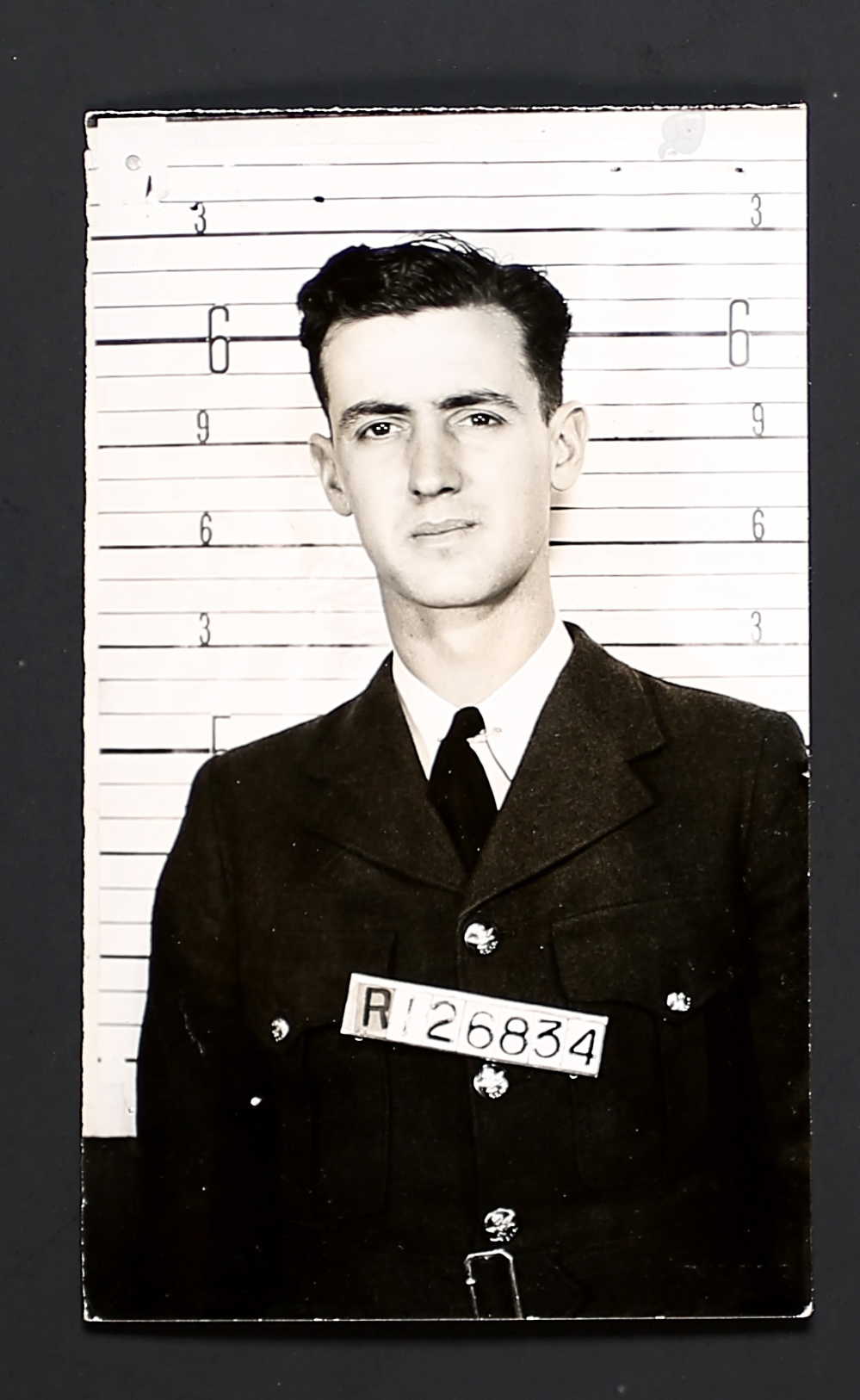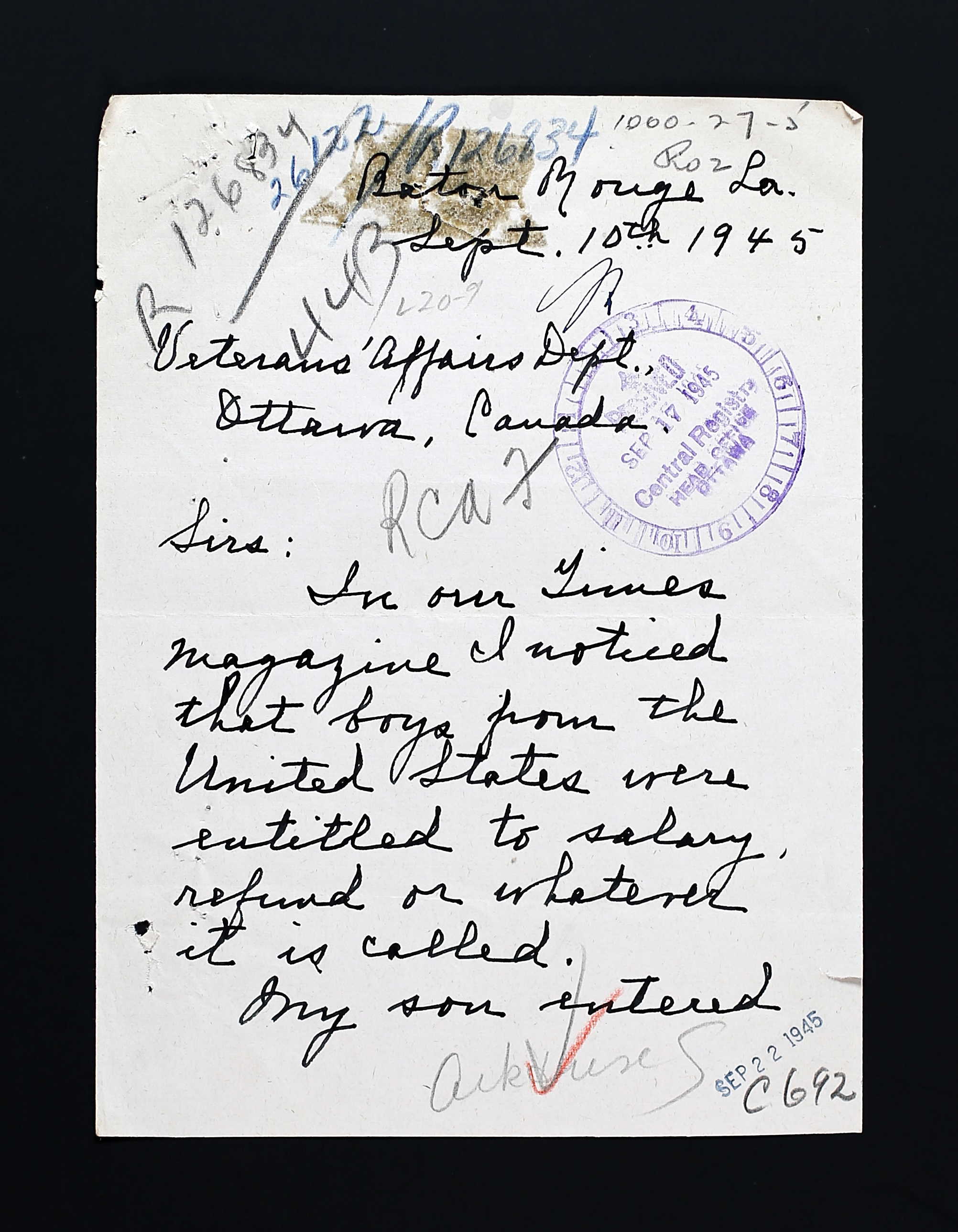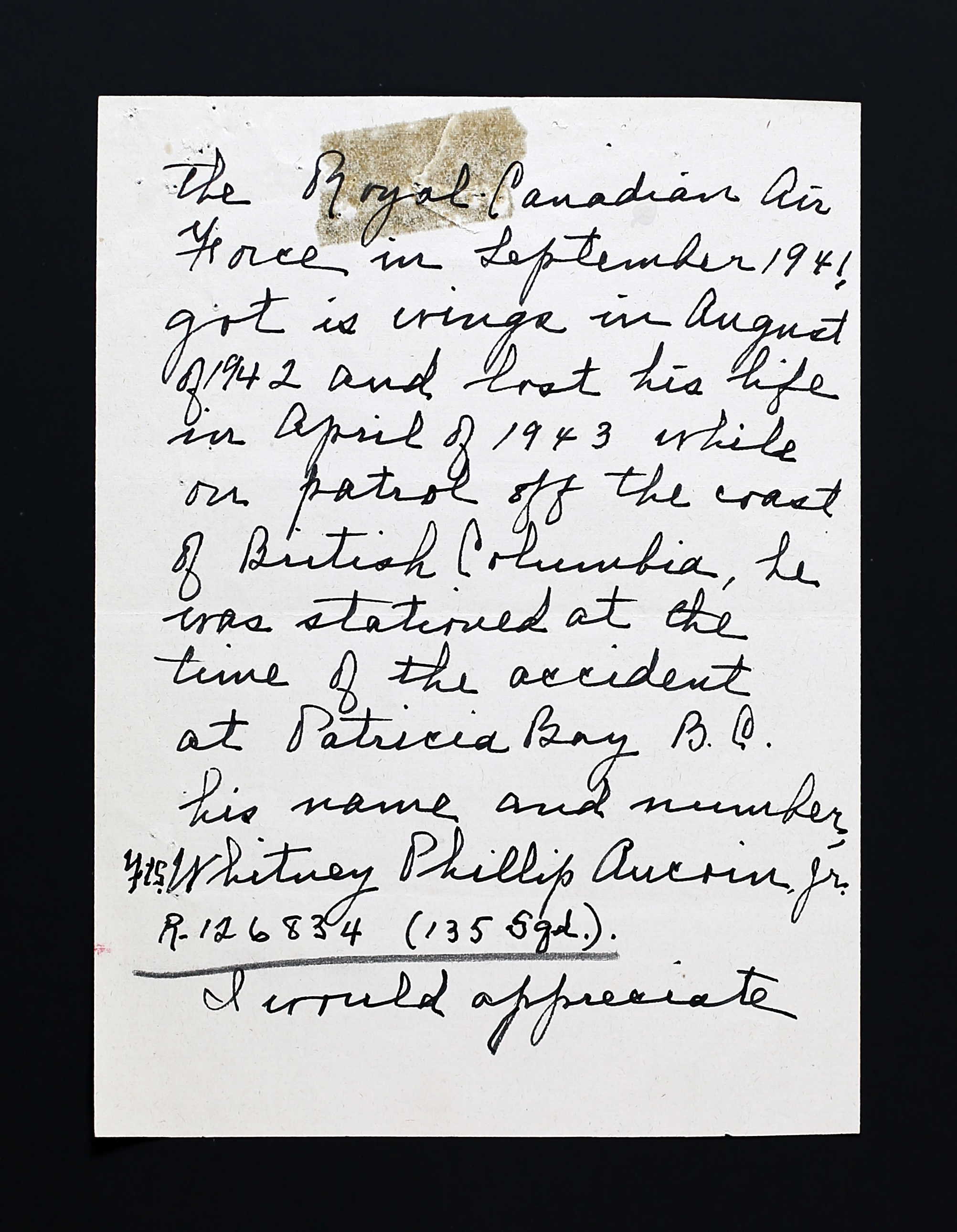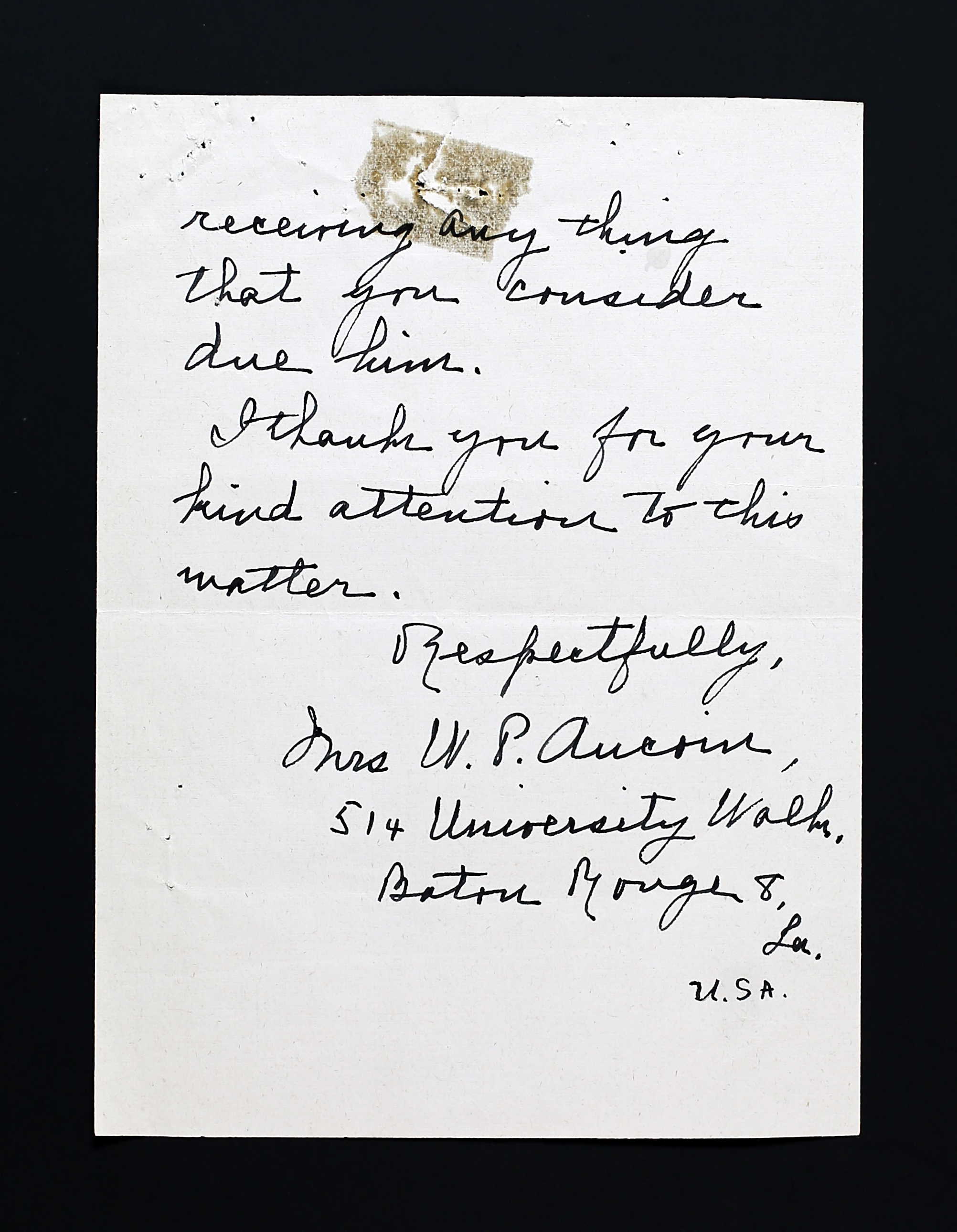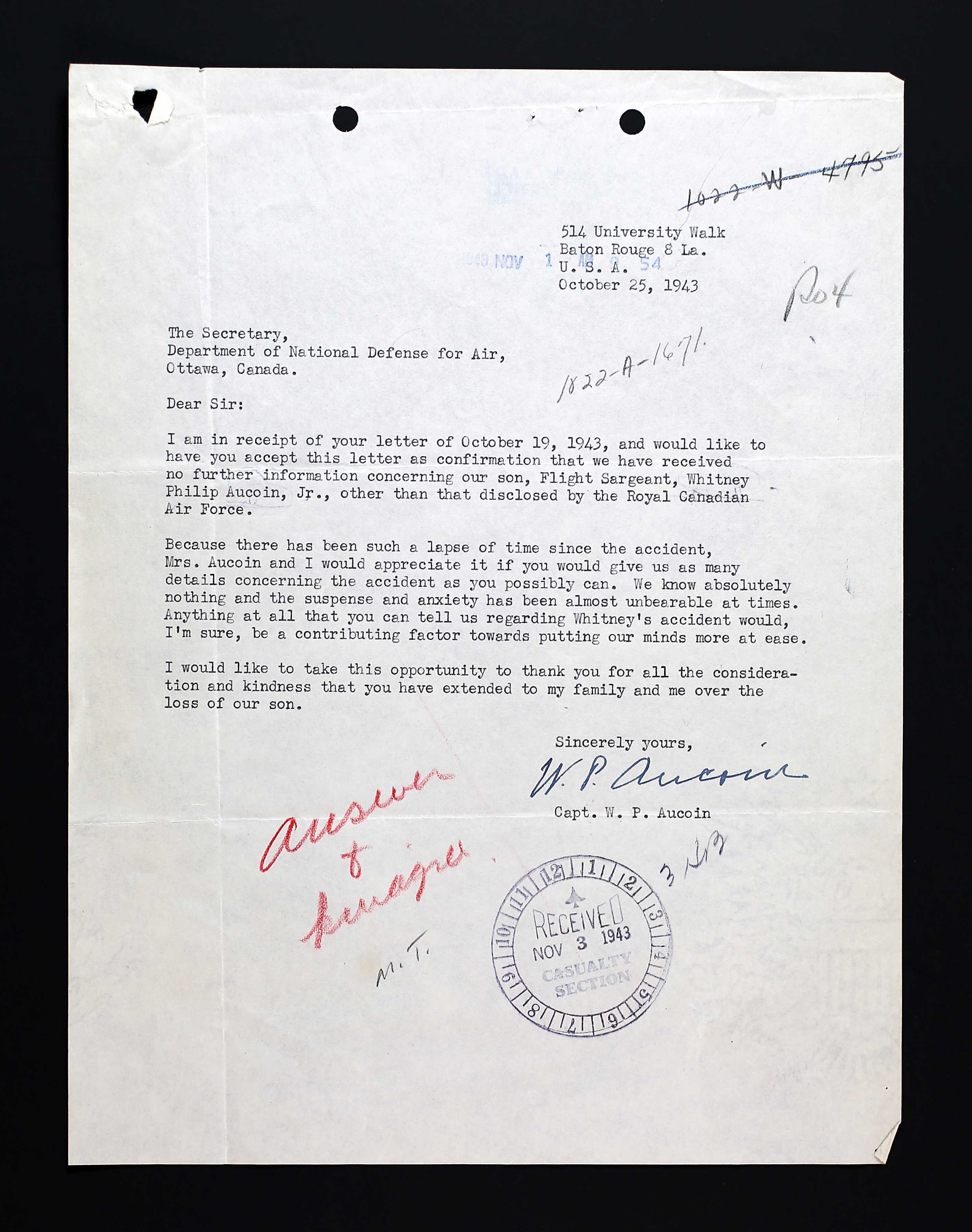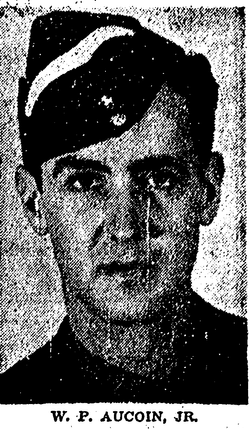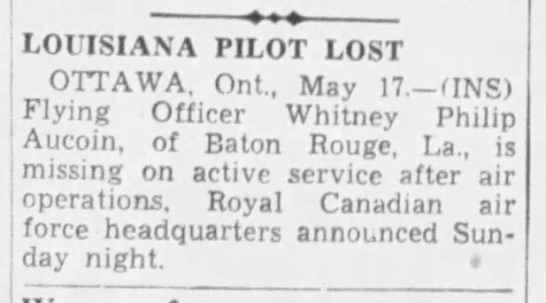 Young man from Louisiana joins RCAF as pilot. Does not return from dusk patrol on BC's west coast.
Whitney Philip Aucoin Jr. was the son of Captain Whitney Philip Aucoin Sr., river pilot/steam boat captain (1891-1967) and Adele (nee Duhon) Aucoin (1882-1989) of Baton Rouge, Louisiana. He had one sister, Clare Adele Aucoin. The family was Roman Catholic.
He stood 6'1" and weighed 160 pounds and had been working as a switchman on a US railway.
"As a kid, I built models of airplanes. I have won several meets, the captain of my swimming team, vice president of my senior class. Applied on September 5th and joined on September 12, 1941. I traveled 1600 miles. I came first because I knew sooner or later the US would be at war but did not wish to wait that long before getting overseas. I think I am qualified for aircrew work because I am alert, fairly intelligent and willing to learn. I would like to be a fighter pilot because you are more or less on your own and besides from that it is the closest thing a man can get to wings of his own."
He enlisted in Windsor, Ontario. He was an above average pilot and was well liked; a very hard worker.
Whitney was involved in an accident at No. 6 SFTS on July 3, 1942 in Harvard 2840, Dunnville, Ontario. "Sequence seventeen. Nosed up while taxiing, damaging propeller. Carelessness. Harsh application of brakes." He was confined to barracks for seven days.
He was the pilot of Hawker Hurrican 5410. He failed to return from a dusk patrol on April 26, 1943 while with 135 Squadron. Some wreckage was found in the sea north of Galiano Island, BC. He has no known grave and his name appears on the Ottawa Memorial.
For more of his story, please see links below.
LINKS: