Walter Robert Grant J53002
September 2, 1924 - February 19, 1945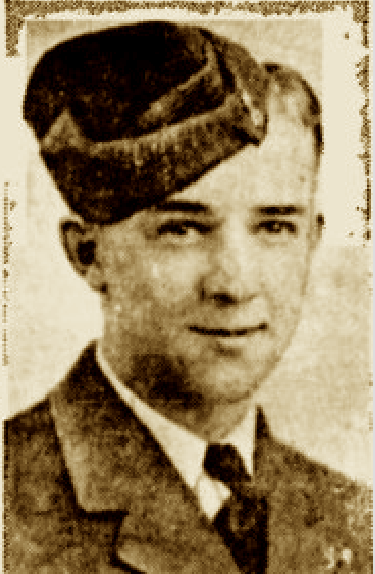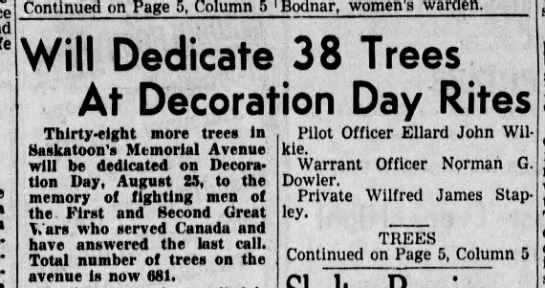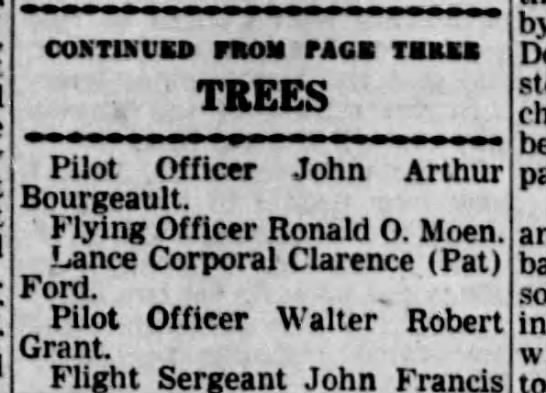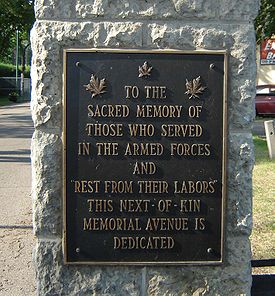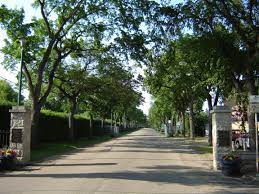 Student enlisted to be a pilot with the RCAF and became an WAG, travelled from coast to coast, then died at sea on the east coast aboard Liberator 3715.
Walter Robert Grant was the son of Walter Grant (1887-1965), CNR machinist, and Edith May (nee Featherstone) Grant (1890-1951) of Saskatoon, Saskatchewan. He had one sister, Madeline Gillespie (1913-1996), of Toronto. The family attended the United Church.
Walter was a student at Nutana Collegiate when he enlisted with the RCAF in September 1942, with experience in the school air cadets. He had been working at Sterling Mill Works (glazier/woodwork) before that. He was interested in model building an signalling (Morse), plus enjoyed rugby, softball, and basketball. Walter indicated he wanted to stay in the RCAF after the war.
A scar on his left knee, a brown birth mark above his right knee and amole above his right clavicle were noted. He stood 5' 8 ¾" tall and weighed 140 pounds. Walter had blue eyes, fair hair and a fresh complexion. "Calm, intelligent, keen and alert. Polite manner. Good appearance. Pleasant personality, good carriage, and physique. Very desirable type of material. Fit for full flying." Other comments: "Army have offered to send him to Officers Training School. Should be a credit to the RCAF."
Walter was in the hospital at No. 2 Manning Depot, Brandon, Manitoba, from October 31 to November 6, 1942.
He was taken on strength at No. 10 SFTS before being sent to No. 7 ITS, Saskatoon, on February 6, 1943. Then he was sent to No. 6 EFTS, Prince Albert April 17, 1943. He returned to No. 2 MD June 2, 1943, then to No. 3 Wireless School in Winnipeg, Manitoba by July 7, 1943.
At No. 7 ITS: "Good type; well developed for his age. Intelligent and has initiative. Good Link mark and should be good material for Pilot."
Walter had failed to solo and was reselected as a Wireless Air Gunner. "Requires assistance on both take offs and landing. Circuit work very poor. Coordination below average and has considerable difficulty with his airspeed. Very good attitude and should do very well." Other comments: "He likes flying but realizes he is not cut out for it."
He was authorized to wear a Wireless Badge on January 28, 1944. At No. 3 WS: "Excellent appearance; self-confident; steady and reliable; good worker; good talker; well disciplined."
At No. 3 O.T.U., Patricia Bay: "Above average. A keen, efficient NCO who has made every effort to learn his job. Might well be considered for a commission at an early date. Average operator and satisfactory WAG."
From Patricia Bay, Walter traveled across the country to Halifax, then to Torbay, Newfoundland by July 1944. He was then sent to No. 5 Squadron, Yarmouth, NS at the end of July 1944, then to Dartmouth in early February 1945.
On December 6, 1944 at Yarmouth: "This NCO carries out his duties in a very satisfactory manner. He is recommended for promotion to the rank of Flight Sergeant." On February 3, 1945, upon posting from No. 5 Squadron to No. 11 Squadron: "This NCO has been a very good WOAG, keen and show good ability to learn. He passed the third AAB with very good marks. R211 has been submitted for his commission by this unit. He should be a welcome addition to No, 11 Squadron." A week later: "He has completed 250 Operational hours and has proven to be very capable in his trade."
On February 19/20, 1945, Liberator 3715 used by No. 11 (BR) Squadron at Dartmouth, Nova Scotia was lost at sea.
Members of the crew were: • F/L Geoffrey Apps, Pilot, Cannington, ON • F/L Deryck Hogan, 2nd Pilot, Rockingham, NS • F/L Earl C. Ireland, Navigator, Edmonton, AB • F/O Daniel J. Murphy, WOAG, Sydney, NS • WO1 Harry Leo Teasdale, WOAG, Edmonton, Alberta • F/S Walter Robert Grant, WOAG, Saskatoon, SK • F/S Donald A. MacLellan, Flight Engineer, Antigonish, NS
The search began on February 20 and ended on February 22, 1945 involving five Liberators. Two Hudson aircraft were sent out as were two Venturas. One of the Venturas sighted a nose wheel, an empty dinghy, sonobuoys, and other debris floating in the area near Sable island. A number of Cansos also took part in the search. On February 21, two sleeping bags were found washed up on the beach at Sable Island, plus a bomb bay gas tank and two empty dinghies.
Walter had 37 War Servings Certificates in his mother's care, plus $200 in Victory Loan Bonds, as well as a $1009 life insurance through Metropolitan Life. "Deceased was buying a $100 bond by pay-office deductions, beginning in fall of 1944 which shoul have been nearly paid for at time of his death. The $1009 insurance policy has been surrendered to Metropolitan Life which company will issue cheque to Edith May Grant for amount of premiums paid, plus certain interest."
Although Mrs. Grant passed away in 1951, a letter was addressed to her in October 1955 informing her and her husband, who survived her, that since Walter had no known grave, their son's name would appear on the Ottawa Memorial.