Robert Slessor Geddes P7508
December 1, 1911 - April 27, 1945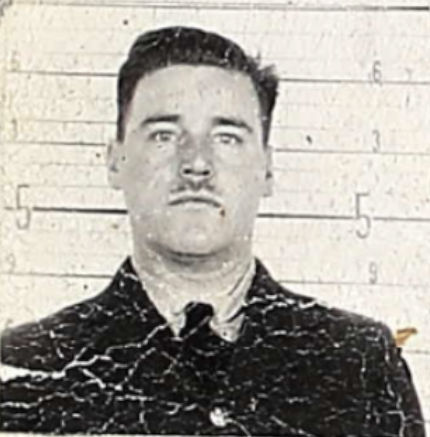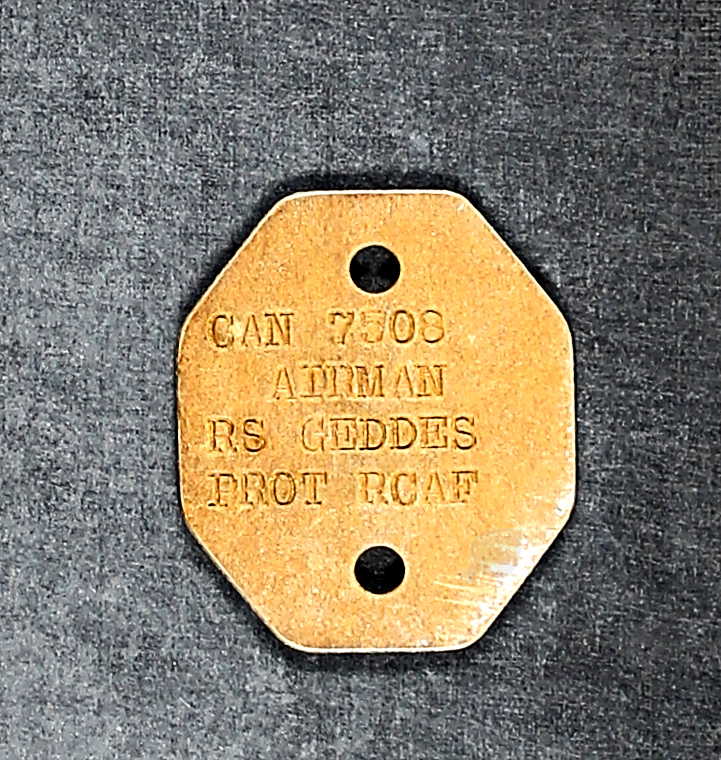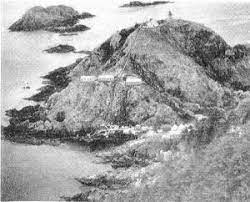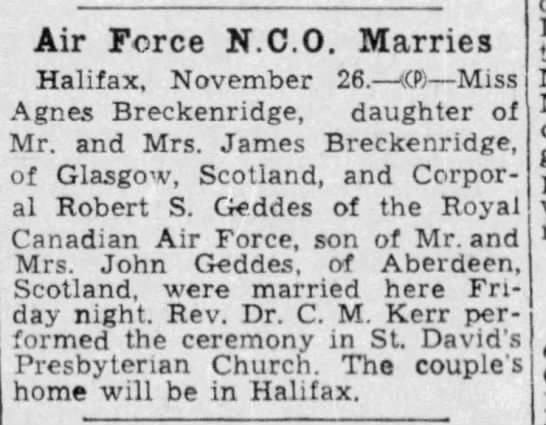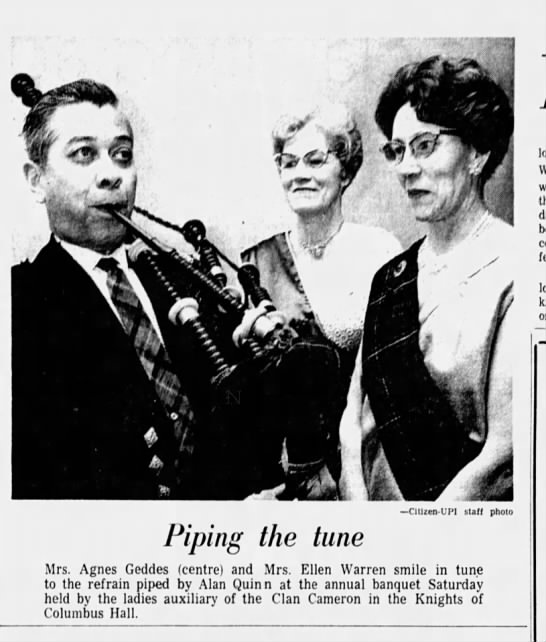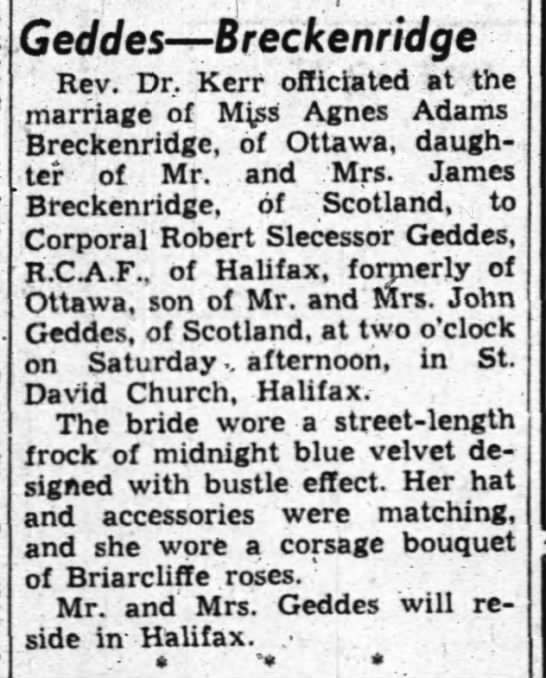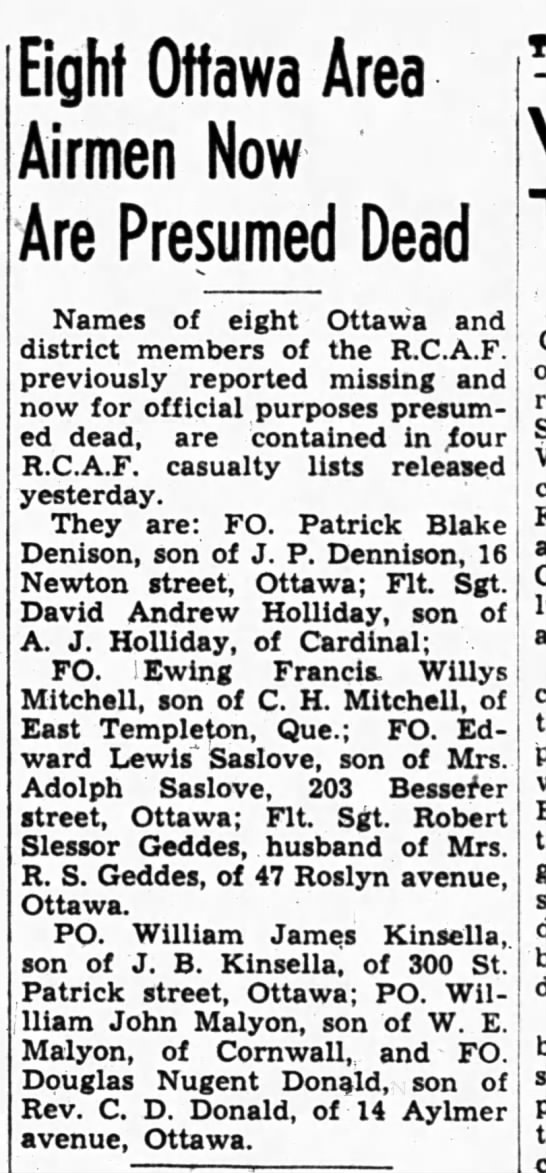 RCAF Disciplinarian drowned while fishing in Haida Gwaii.
Born in Peterhead, Aberdeenshire, Scotland, Robert Slessor Geddes was the son of John Geddes and Jessie Ann D. (nee Slessor) Geddes. His parents resided in Scotland. Robert had six brothers and two sisters, some lived in Scotland and others in Arnprior, Ontario. The family was Presbyterian.
On November 4, 1935, he attested with the RCAF in Ottawa, Ontario. He had been a farmhand. He had a variety of jobs (soldier, waiter, and batman) during his military experience with the 48th Highlanders, Toronto, 1929-1931 and with the 38th Highlanders, Ottawa, 1934-1935. At the time, he stood 5' 7 ¼" tall, weighing 148 pounds. He had a fair complexion, grey eyes, and brown hair. He had multiple scars on his back as the result of boils.
In 1939, he had the rank of Corporal, then in July 1940, Leading Aircraftman. By March 1, 1942, he was Acting Sergeant. His trade with the RCAF: disciplinarian in 1941.
On November 22, 1939, Robert married Agnes Adams Paisley Breckenridge (1908-1992) in Halifax, Nova Scotia, where they resided. Agnes had been living in Ottawa prior and Robert had been stationed there. Agnes was originally from Glasgow, Scotland, her parents continuing to live there. Their plan was to live in Ottawa after the war, with Robert remaining with the RCAF. Agnes's other addresses included Summerside, PEI, and Belleville, Ontario. She did not travel with him west. She and Robert did not have any children.
Robert was posted to No. 5 Air Observers School near Winnipeg, Manitoba, May 31, 1944 and No. 3 Repair Depot at Jericho Beach, Vancouver, BC, a year later. He was then posted to the most westerly part of British Columbia. Agnes remained in Ottawa.
On April 27, 1945, Robert was reported missing as while fishing in a rowboat, last seen a quarter of a mile south of No. 28 Radio Unit, Cape St. James, British Columbia, the former Queen Charlotte Islands, now known as the Haida Gwaii.
An investigation took place on May 15, 1945. Allegation: "That 7508 F/S R. S. Geddes disappeared while rowing a row boat, property of Department of Transport, 27 April, 1945."
Robert was last seen at approximately 1645 hours on April 27, 1945 at the south east end of Cape St. James Island. He apparently had no difficulties. However, at 1930 hours, Robert had not returned to the station. Two men were detailed to take the station outboard motor boat in search of Robert. This search continued until darkness. The next day, all available airmen of the unit organized a search party to search surrounding shorelines. Navy boats and fish patrol boats were also brought in, but no success. April 29, due to poor visibility, aircraft were unable to aid in the search though the fish patrol boats continued, including the M/V Huron. No success. Search continued until May 1. From May 2 until the 6th, a visual watch continued with no success.
Remarks of the disposition dated August 24, 1945: "Geddes was last seen about ¼ mile south of the unit near one of the small islands in a 15 foot rowboat, fishing. It is believed that he stood up in the boat in his eagerness to land a fish and overturned the boat in that way. A small piece of the boat was washed up on the beach on Knight Island in July and was identified by Mr. Smith, the lighthouse keeper at Cape St. James, as being part of the boat in which F/S Geddes left the unit. It may now be presumed that this airman was drowned on 27 April 1945. Note: Cape St. James is now non-existent, personnel and equipment moved to Alliford Bay pending instructions."
Agnes Geddes requested that her mother-in-law receive the Robert's Memorial Cross. She placed an 'in memoriam' in one of the Ottawa papers two years after Robert's death. On Remembrance Day 1949, Agnes placed a wreath at the cenotaph at Clan Cameron Lodge No. 306, Order of Scottish Clans. Agnes never remarried, remaining in Ottawa ever proud of her Scottish heritage. She died November 2, 1992.