Michael Harris Blesky J48664
November 15, 1913 - November 14, 1944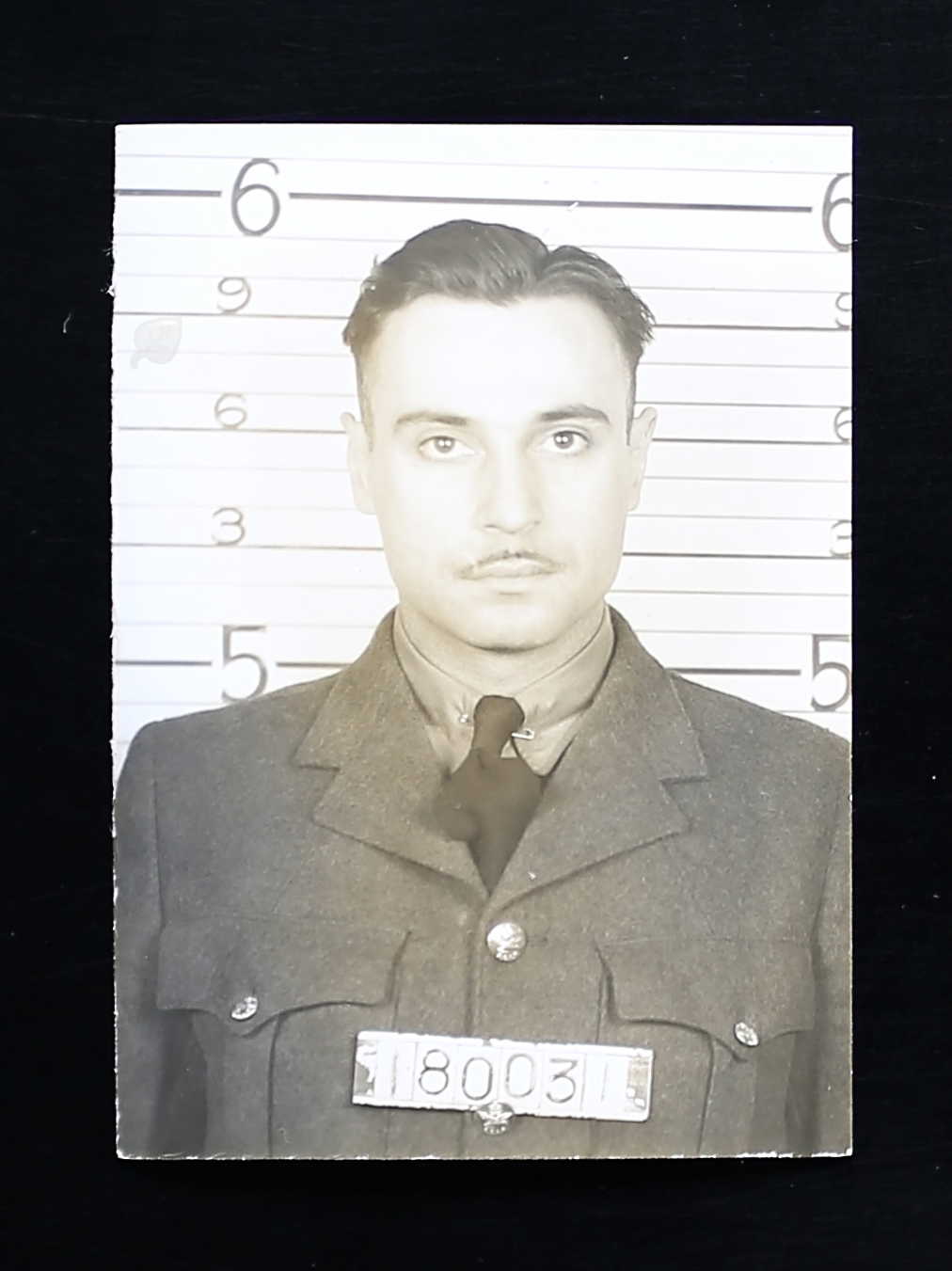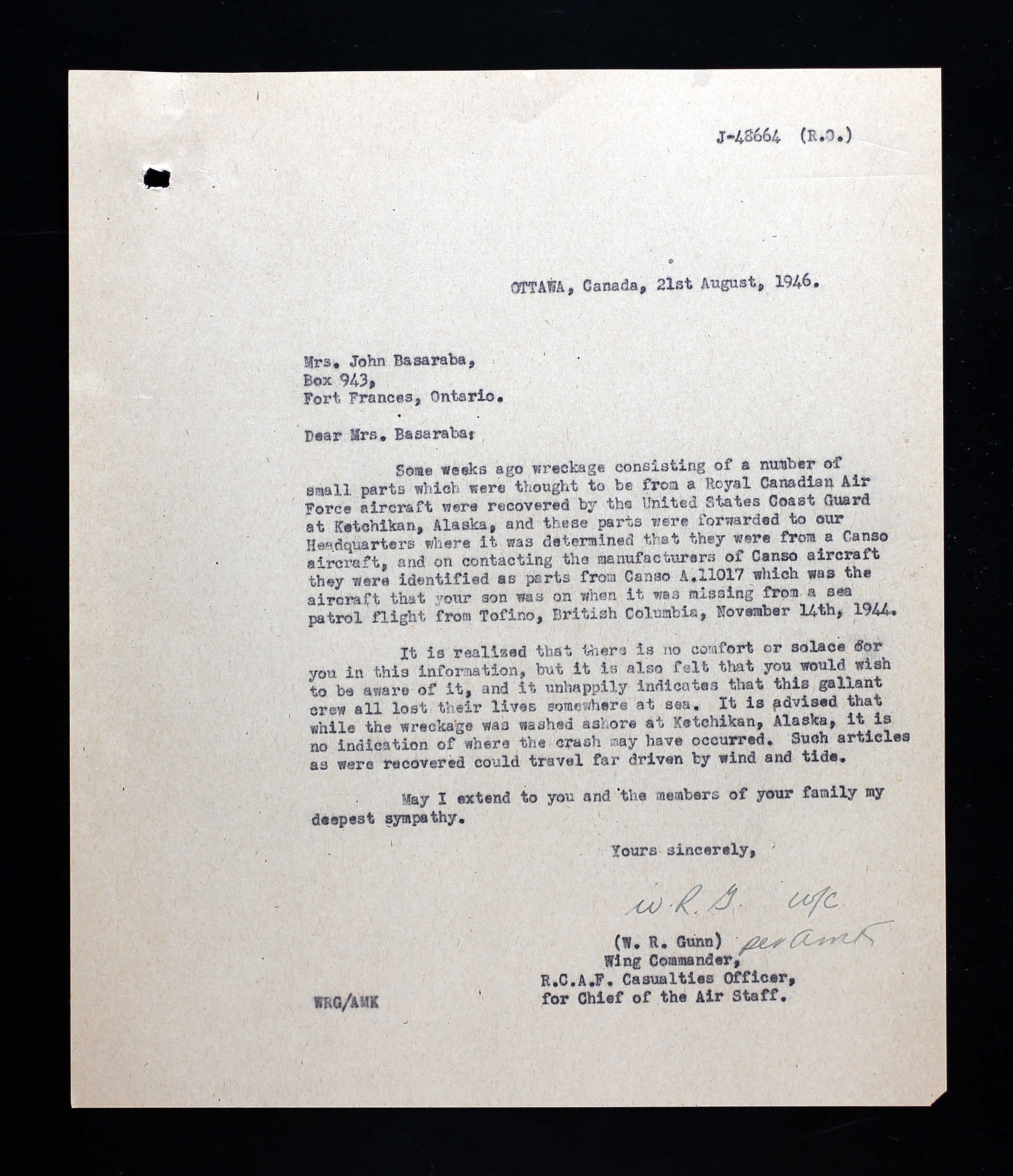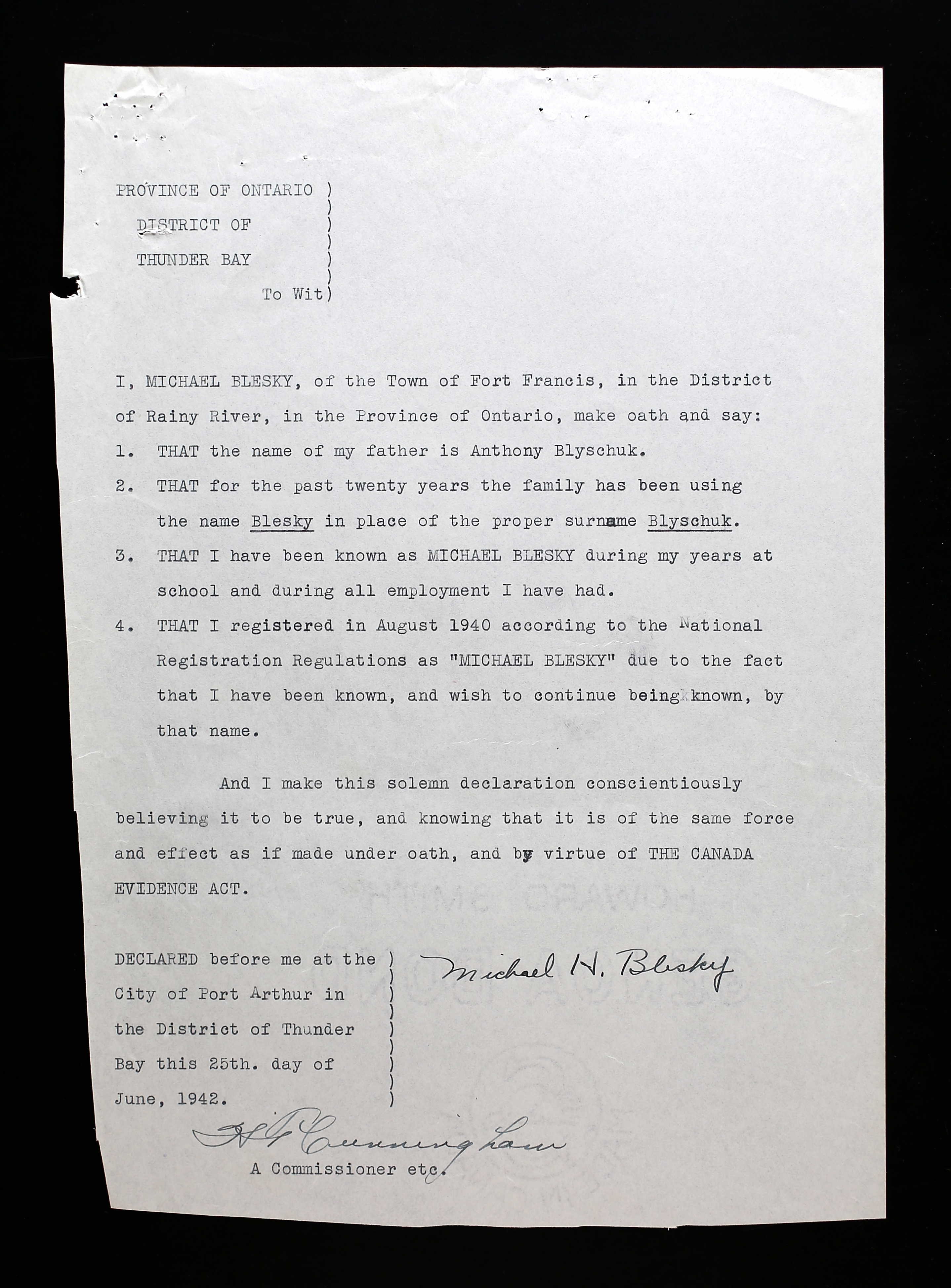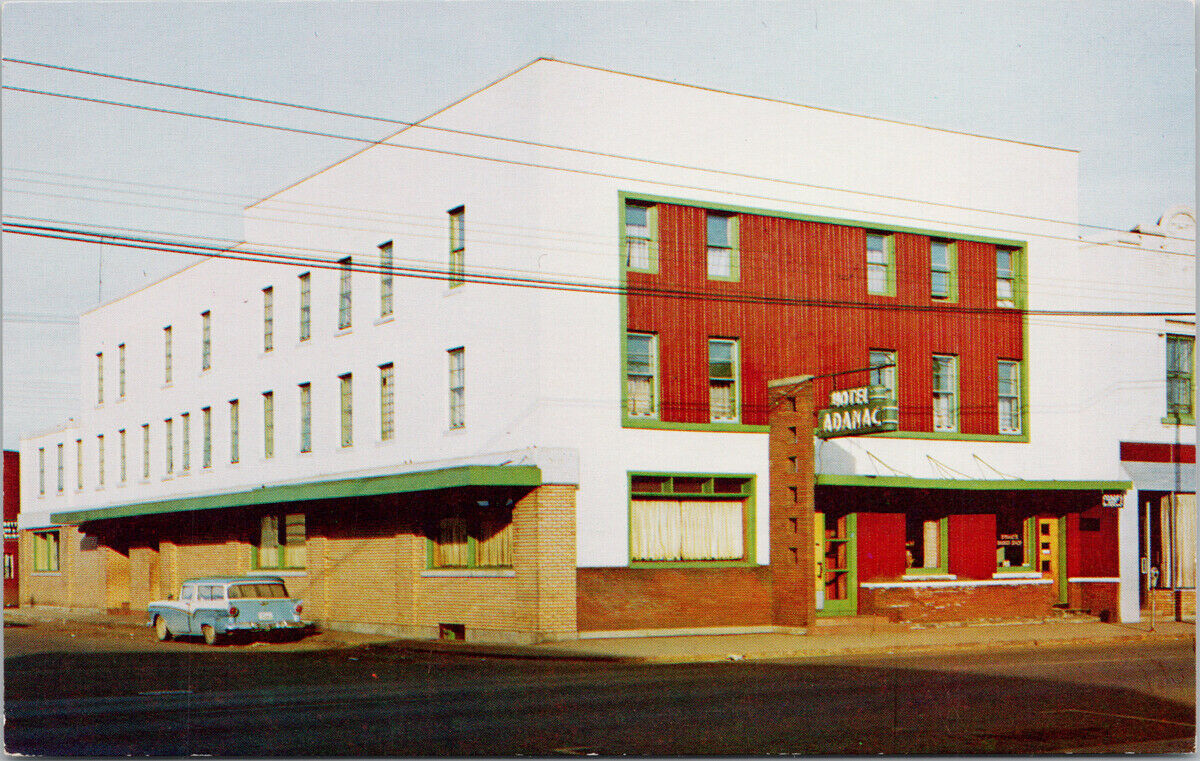 Multi-lingual Wireless Air Gunner from Fort Francis, Ontario perished aboard Canso 11017 in November 1944.
Michael Harris Blesky, born in Winnipeg, Manitoba, was the son of Maria (nee Hladij) Blesky and Anthony Blyschuk, labourer. His father passed away January 25, 1937 due to kidney problems. [The family changed their name to Blesky.] Maria married John Basaraba August 14, 1943, residing in Fort Frances, Ontario. He had two sisters, Mrs. Emily Bourgeois and Mrs. Eva LaBelle Hilbert. He spoke Ukrainian, Polish, Russian, Czech, Slovak, and English. The family was Greek Catholic.
He left school at age 16 after 1 ½ years of high school. He worked for D L. Grites at the Adanac Hotel (Fort William, Ontario) as a bartender for a year. Prior, he worked as a fitter/maintenance for Canada Car. In his RCAF Service Book, he wrote "odd jobs" for occupation in civil life. After the war, he hoped to study electricity and find employment in that field.
Michael collected coins as a hobby. He liked hockey, football, baseball, and ping pong and tennis. He stood 5'11" tall, weighing 160 pounds. Michael had brown eyes and dark brown hair, with a dark complexion. He had $150 in Victory Loan bonds and a $1000 life insurance policy. He said he owed property taxes and personal taxes. He partially supported his mother with $60 per month when he was living away from home.
He enlisted with the RCAF n Port Arthur, Ontario on June 25, 1942. "Excellent physique; varicose veins (mild) causing no symptoms; special tests: well done; Mentality: average. Phlegmatic. Average WOAG type." Other comments: "Education standing satisfactory. C.T. score a little low."
Michael's journey through the BCATP started at No. 2 Manning Depot, Brandon, Manitoba on September 24, 1942 until January 23, 1943. From October 6 - 14, 1942, Michael was in hospital.
He was then sent to No. 3 Wireless School, Winnipeg, Manitoba from January 24 to August 6, 1943. "29th out of 87 in class. 79.8%" Wireless Badge given August 6, 1943.
He was then sent to No. 8 B&G School, Lethbridge, Alberta from August 7 until October 1, 1943. On September 20, 1943, Michael earned his Air Gunner's Badge.
Michael was posted to No. 3 O.T.U., Patricia Bay, BC October 2, 1943 until January 7, 1944, then with No. 4 Squadron on the 9th of January, out of Tofino, BC. He was at Ucluelet, Sea Island, and Prince Rupert, as well.
Aboard Canso 11017 on November 14, 1944, as a result of a flying accident at Tofino, BC on a sea patrol, Michael perished along with George Edwin Charles, Edward George Feil, Earl Payson Gartley, Alan Baldwin George, Francis William Joseph Lynam, George Frederick Patterson, Ross Corrie Thomson, John Welsh, and John Lorne Westphal.
In August 1946, Mrs. Basaraba received a letter from Wing Commander W. R. Gunn. "Some weeks ago, wreckage consisting of a number of small parts which were thought to be from a RCAF aircraft were recovered by the US Coast Guard at Ketchikan, Alaska, and these parts were forwarded to our Headquarters where it was determined that they were from a Canso aircraft, and on contacting the manufacturers of Canso aircraft, they were identified as parts from Canso A 11017 which was the aircraft that your son was on when it went missing from a sea patrol flight from Tofino, British Columbia, November 14, 1944….there is no indication where the crash may have occurred. Such articles as were recovered could travel far driven by wind and tide."
In late October 1955, Mrs. Basaraba received a letter informing her that since Michael had no known grave, his name would appear on the Ottawa Memorial.