Megerditch 'Meg' Gedelian R144402
April 21, 1916 - May 21, 1943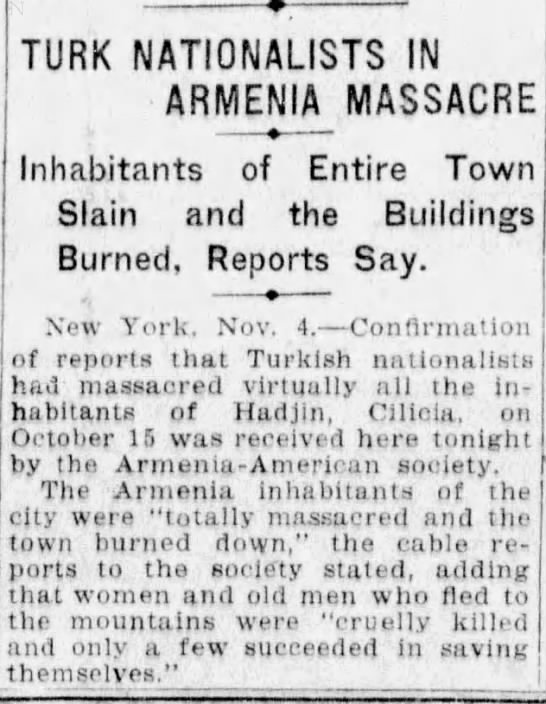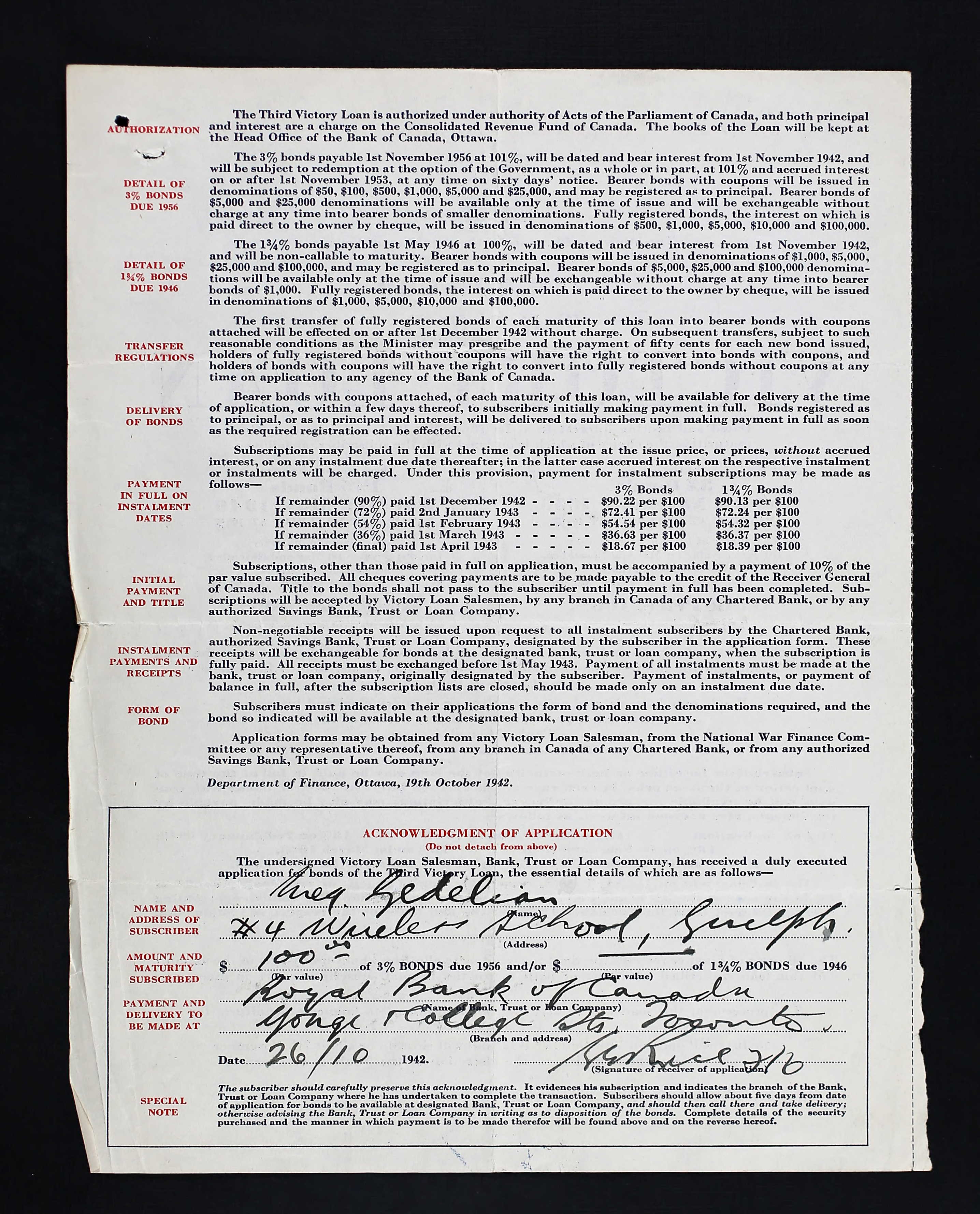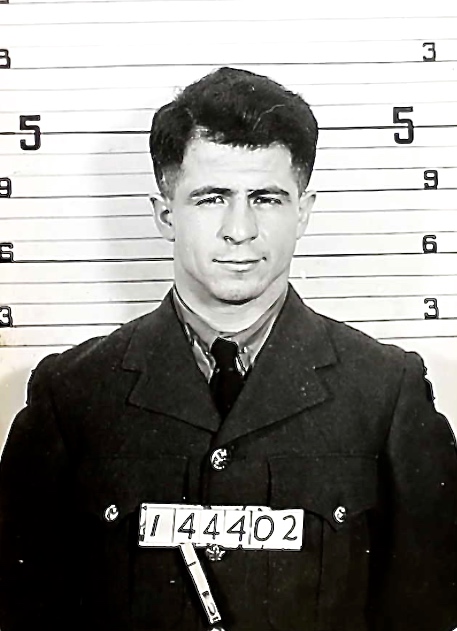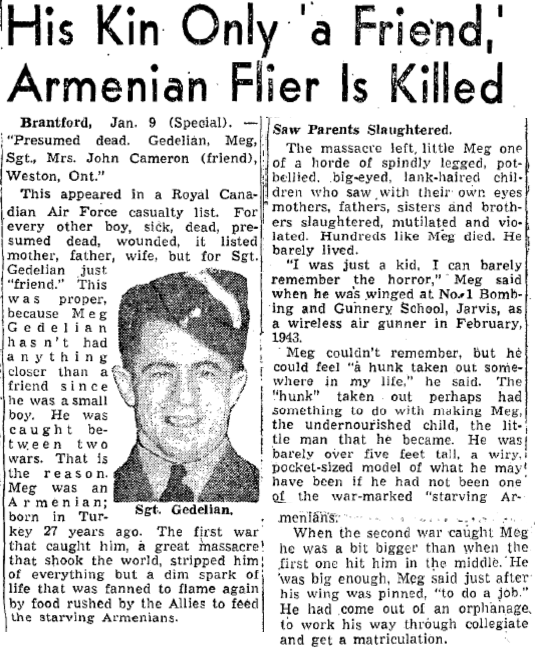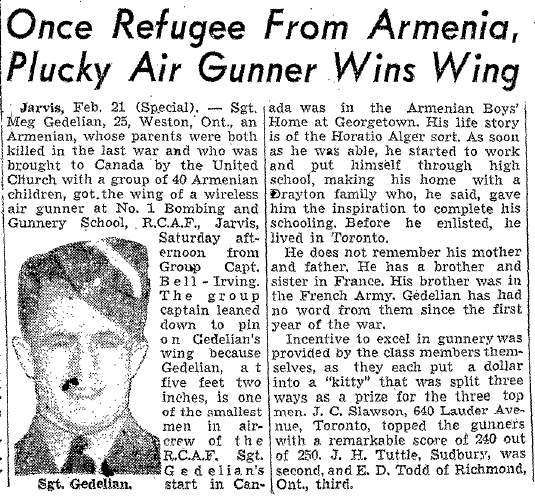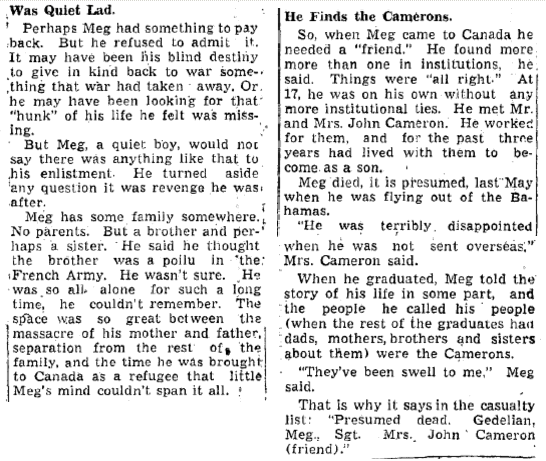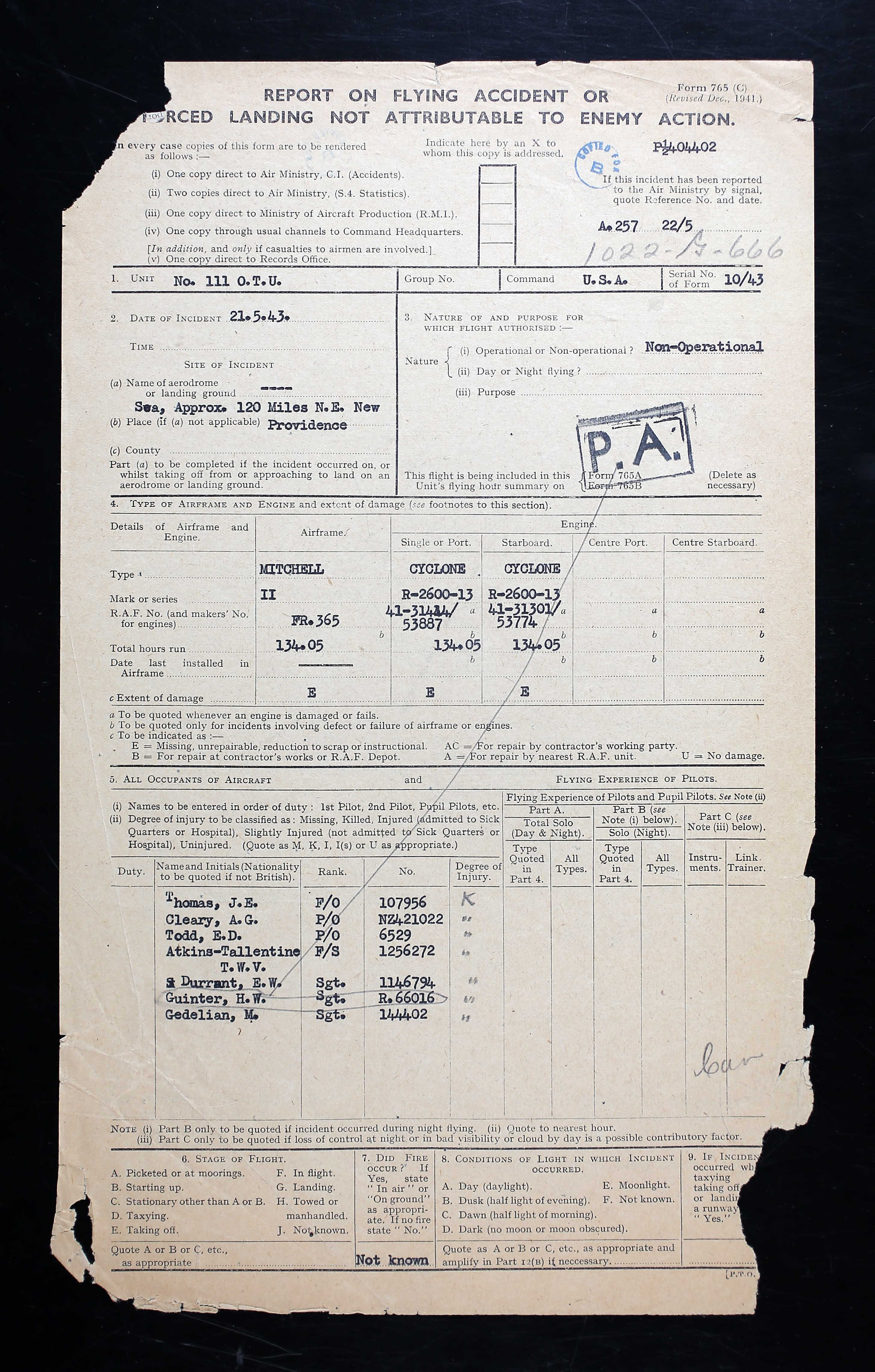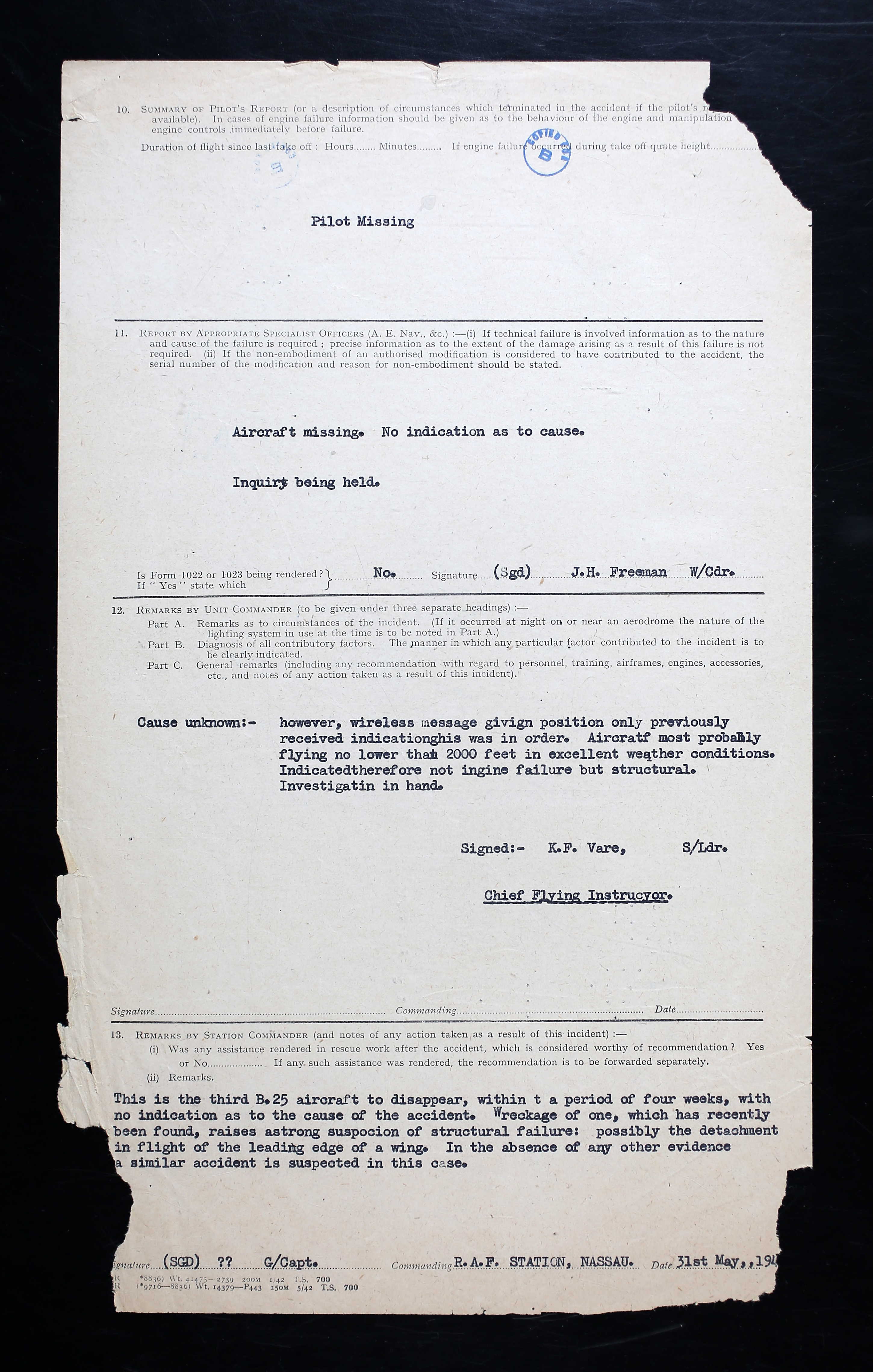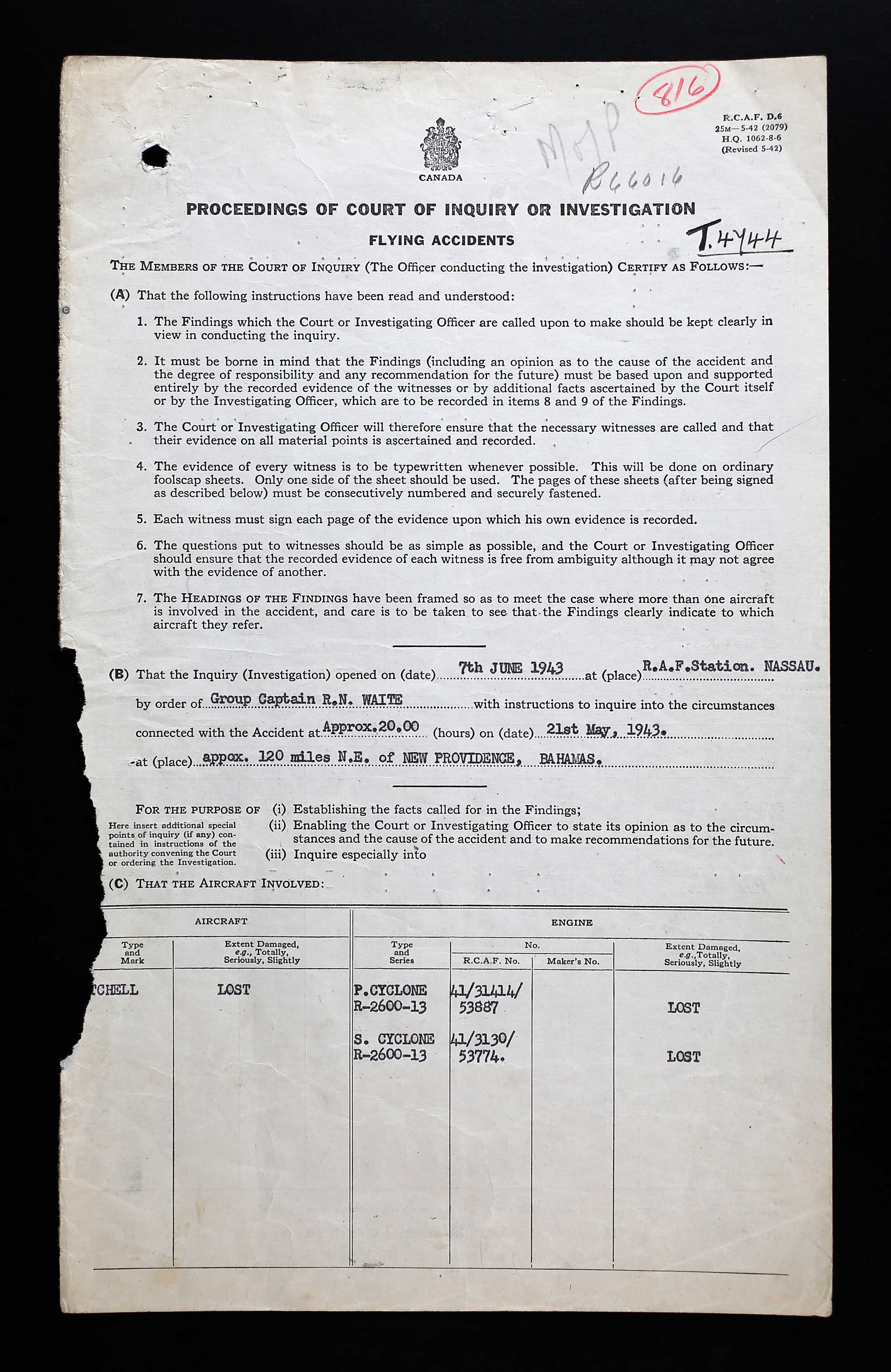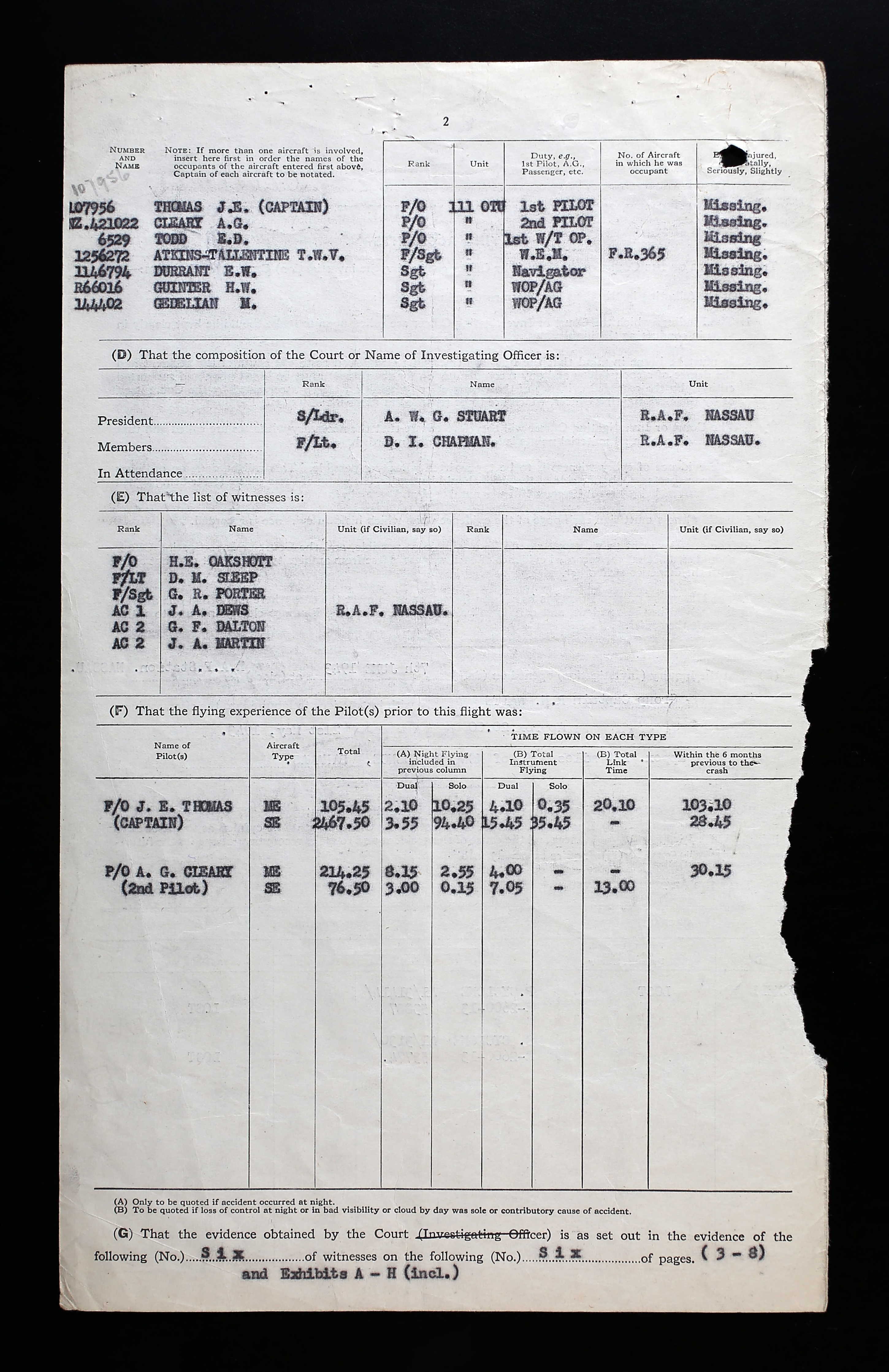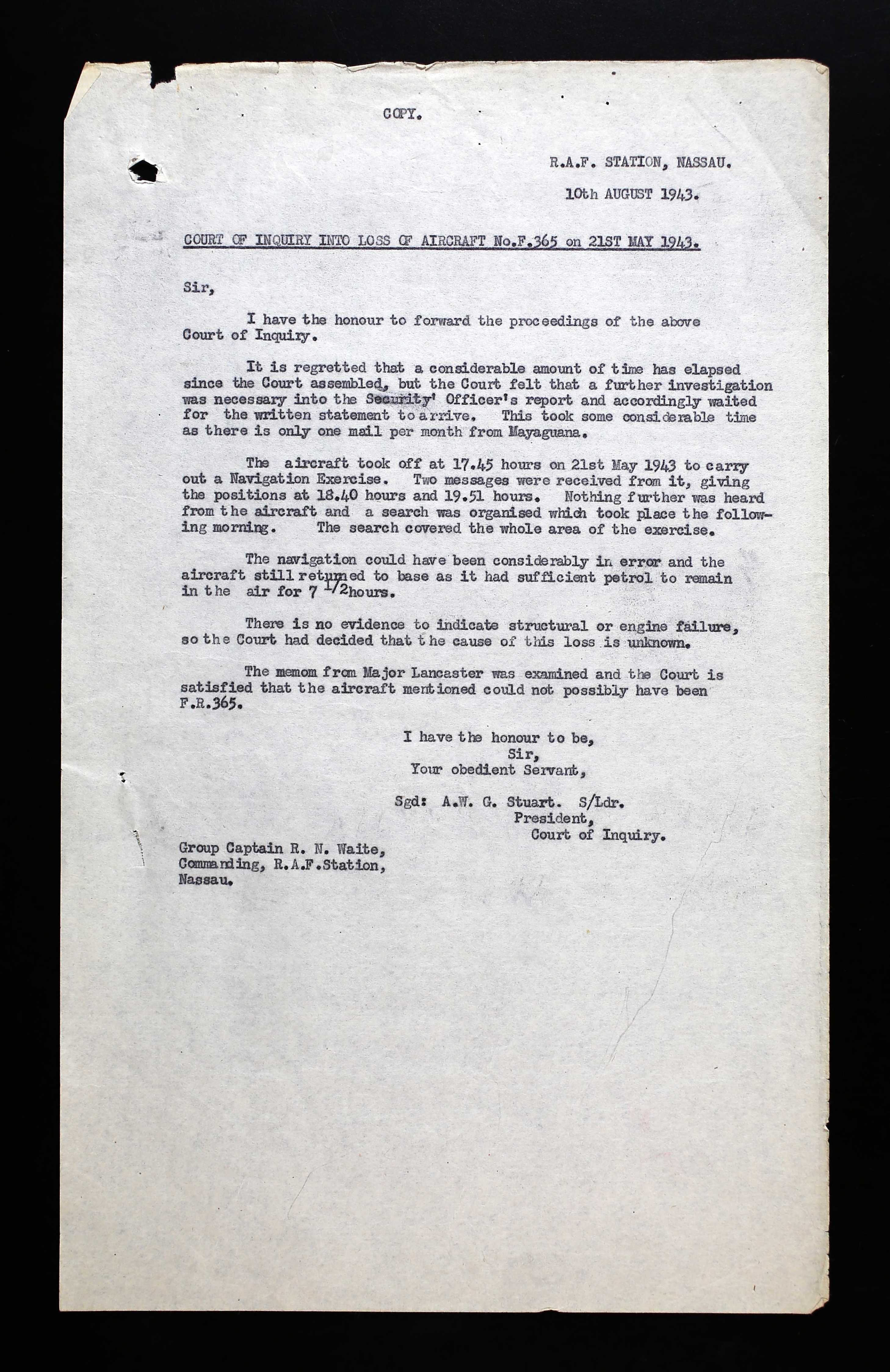 Born in Constantinople, orphaned witnessing his parents' murders, he was brought to Canada at age of 8, living in an orphanage. Later worked as a farm hand and factory worker, prior to enlistment in RCAF and became a WOAG. Posted to Nassau and 111 O.T.U., he and crew were lost during a flying exercise.
Megerditch 'Meg' Gedelian was born in Constantinople, Turkey and was orphaned. He did not know his parents' names. He indicated he had a sister and a brother. After he left the orphanage, he worked for John and Margaret Annie Cameron, of Weston, Ontario, who took him in like a son, according to the newspaper articles. (See above.) They became his next of kin. Meg noted a Leon Gedelian, brother, somewhere in France, possibly with the French army.
[On April 24, 1915, the Armenian genocide began. By the early 1920s, the massacres and deportations were over. See links below for more information.]
When he was eight, he had his tonsils and adenoids removed. He also had trachoma in 1929 but was cured. He had brown eyes and black hair, with a dark complexion. On June 15, 1939, Meg became a naturalized Canadian.
Meg worked as a farmhand and a factory worker. He smoked six cigarettes a day and did not drink alcohol. He liked boxing, hockey, football, and swimming, plus music. Meg was considered athletic and alert. "Fleshy small hairy mole right flank above crest of ilium." He stood 5'1 ½" tall and weighed 116 pounds. His legs were 35". "Physically very fit. Good, keen, determined type of boy. Seems to be quite stable with lots of courage. Intelligent, co-operative. Too short leg length; too small for pilot." Other observations: "Alert, bright as a 'new dollar piece.' Eager, pleasant Armenian lad, parents massacred in Armenia. Brother in RCAF. Sr. Matriculation from Mitchell, Ontario." Additional comments: "Average type. Short, robust build, clean, quick, alert, good student, quiet, pleasant sincere manner. Industrious. Born of Armenian parentage. Brought to Canada by the Armenian Relief Association at age of 8 years.
He had one $100 Dominion and Canada Victory Bond plus some life insurance.
Meg started his journey through the BCATP at No. 1 Manning Depot, Toronto in January 5, 1942. He was then sent to No. 9 B&G School, Mont Joli, Quebec January 31 to April 11, 1942, then to No. 5 ITS, Belleville, April 12 to June 3, 1942. He was 82 out of the class of 140, achieving 75%. "Average, reliable, responsible, co-operative, determined, reserved."
From there, he returned to No. 1 Manning Depot, Toronto June 4, 1942 until he was sent to No. 1 Wireless School, Montreal June 21 until July 3, 1942. Meg was then at No. 4 Wireless School, Guelph, Ontario July 4, 1942 until January 22, 1943. He was at the station hospital from July 24 to 28, 1942. He earned 83.1% and was 14th out of 94 in the class.
He was then sent to Jarvis, Ontario and No. 1 B&G School, his next destination January 23 until March 8, 1943. "A very attentive student, exceptionally keen and co-operative." He was 5th out of 24 in his class. "Alert and quick in all his actions. Has a very good attitude towards his work."
He was then sent to Moncton, NB in February for about three weeks before being posted to No. 111 O.T.U., Nassau, Bahamas. He was a WOAG.
Crew aboard Mitchell FR365: F/S Thomas William Vincent Atkins-Tallentire, 1256272, RAF, F/O Alastair Grant Cleary, 421022, RNZAF, Sgt. Ernest William Durrant, 1146794, RAF, Sgt. Meg Gedelian, R144402, RCAF, Sgt. Howard Watson Guinter, R66016, RCAF, F/O John Ewart Thomas, 107956, RAF, P/O Eric Douglas Todd, J24069, RCAF. All are commemorated on the Ottawa Memorial.
111 O.T.U., RAF Nassau, Bahamas: Mitchell II FR365 took off at 1745 captained by F/O J. E. Thomas, RAF, being the only one of five aircraft engaged on the five-house exercise which failed to return on May 21, 1943. Last heard from at 1951 about 120 miles NE of Nassau. A search using ships and aircraft failed to find out what happened. Noted on RAF Commands: "Although an exercise, four depth charges were also carried for use against enemy submarines, should they be sighted." Another document noted that the flying accident was about 120 miles northeast of New Providence, Bahamas.
A memorandum: "With reference to an incident which was reported to you on the 23rd of May concerning an aircraft which crashed at Mayaguana, the only additional information we have been able to obtain is contained in the following extract from our Security Watcher's report: 'Saturday, May 22: It was reported that a plane fell into the sea at Curtis Creek at 6:30 am. Two persons, Laura Gibson and Arthur Williamson, saw it fall. They said that they saw smoke for about four hours afterwards."
In the Court of Inquiry: "This is the third B25 aircraft to disappear within a period of four weeks with no indication as to the cause of the accident. Wreckage of one, which has recently been found, raises strong suspicion of structural failure; possibly the detachment in flight of the leading edge of a wing. In the absence of any other evidence in a similar accident suspected in this case." May 31, 1943.
LINKS: