Maxwell MacLean Stewart C8536
January 22, 1906 - January 12, 1942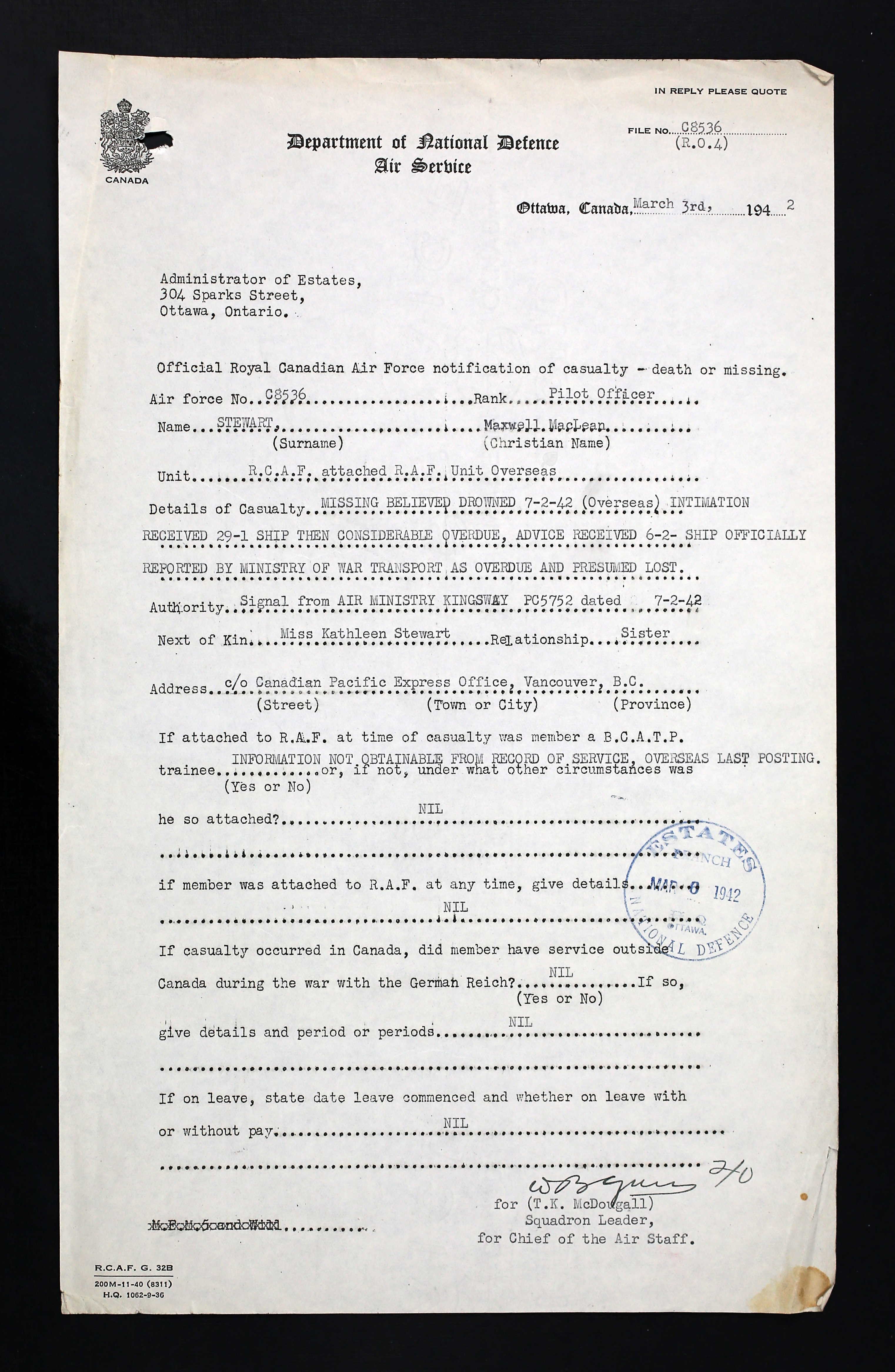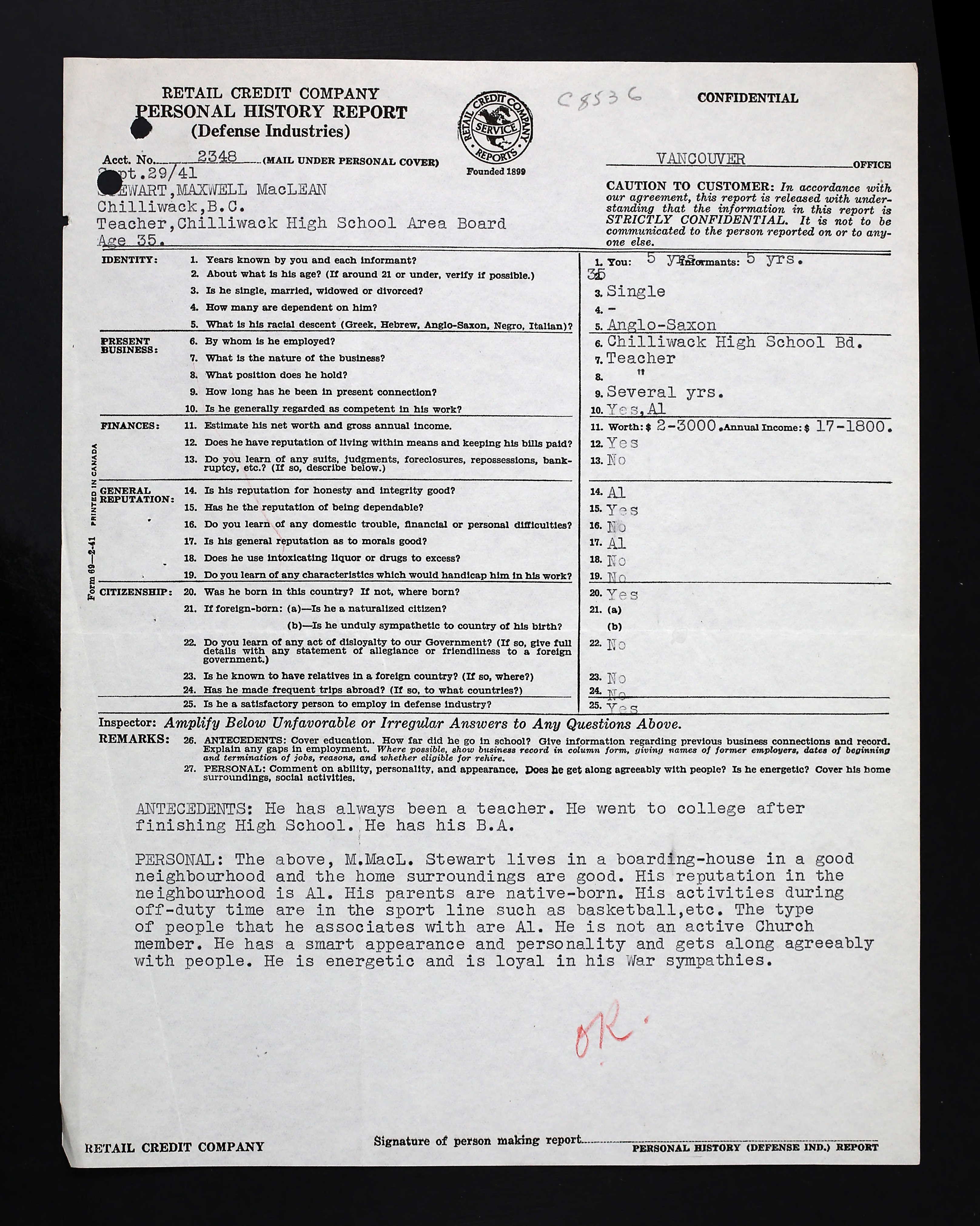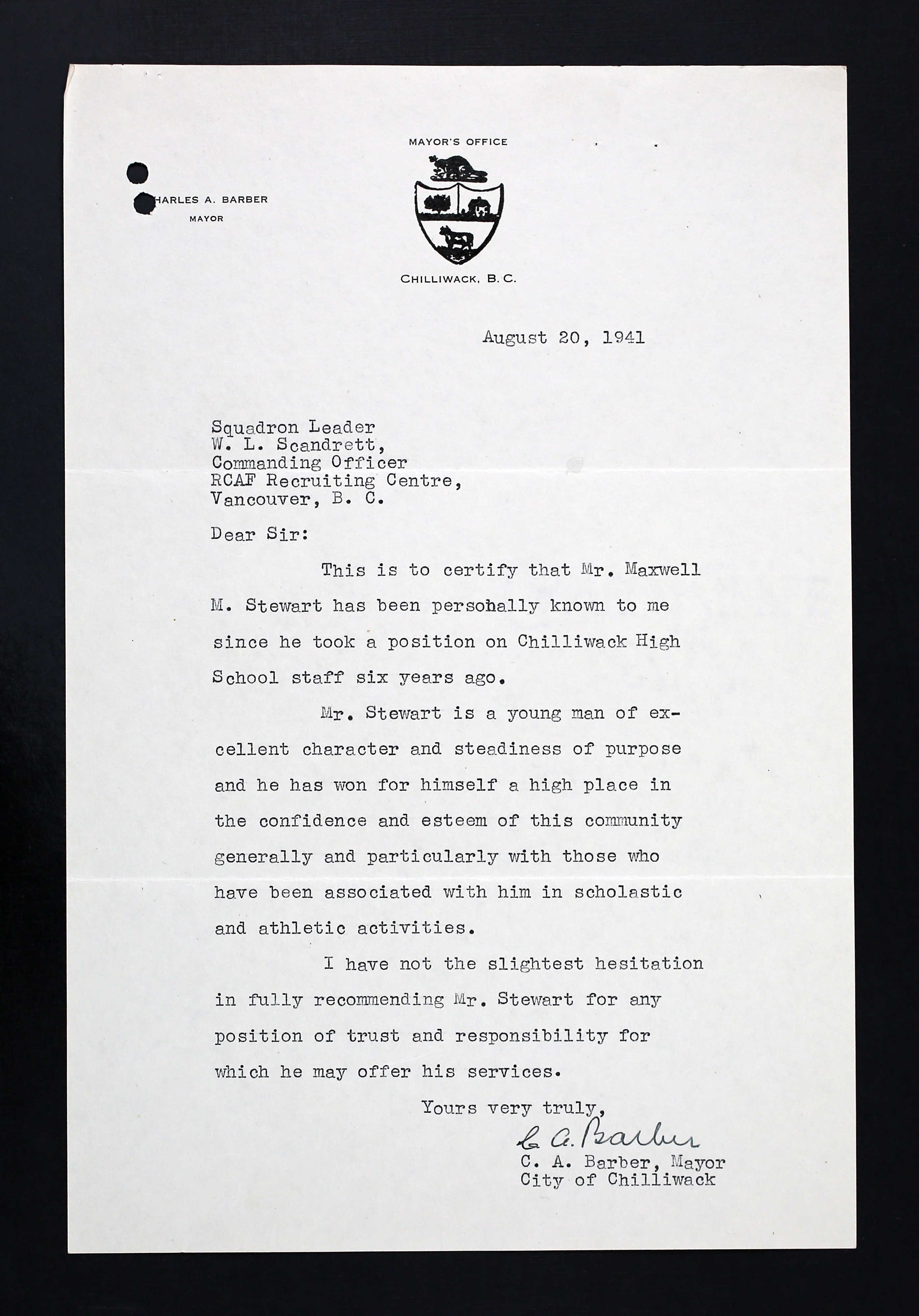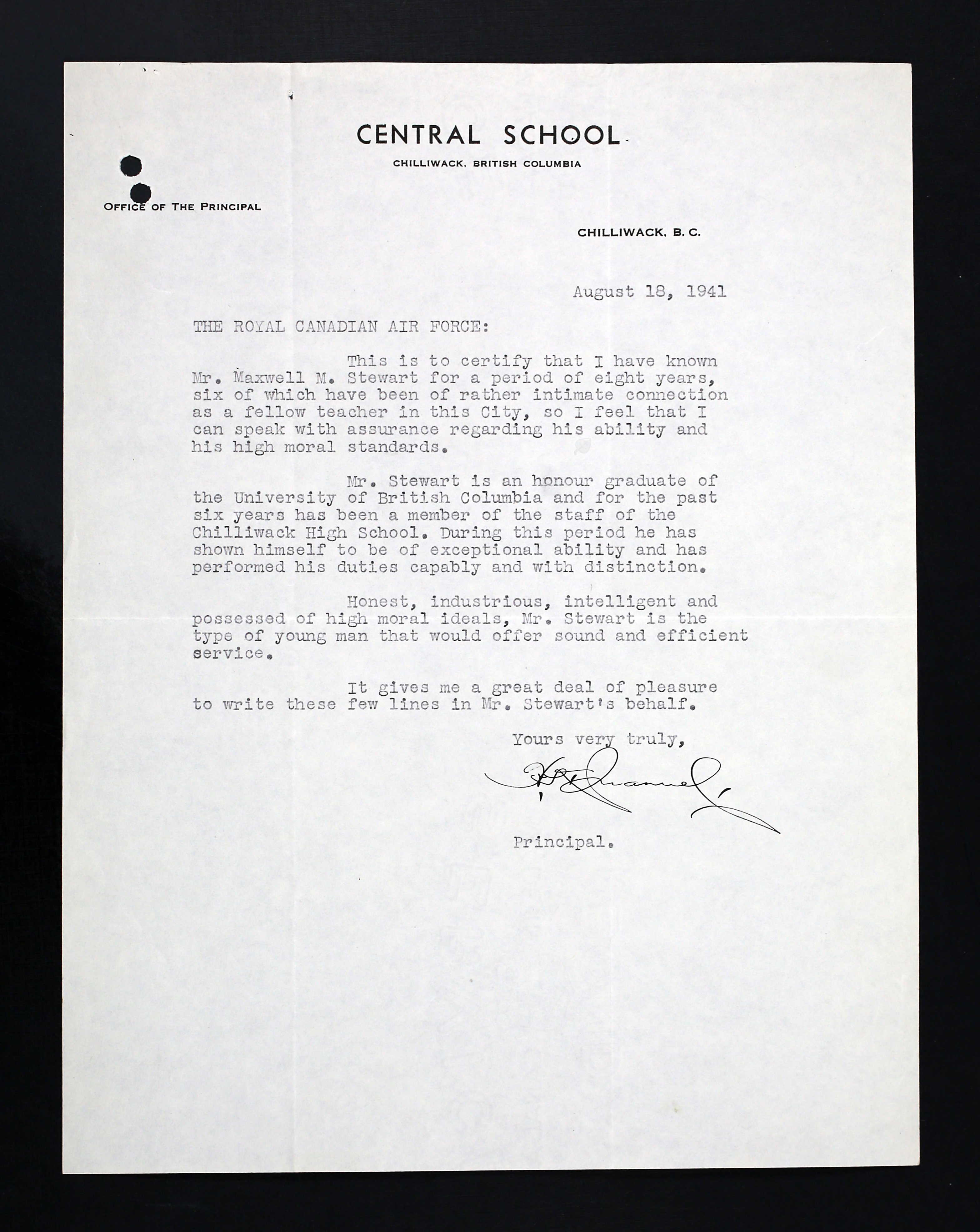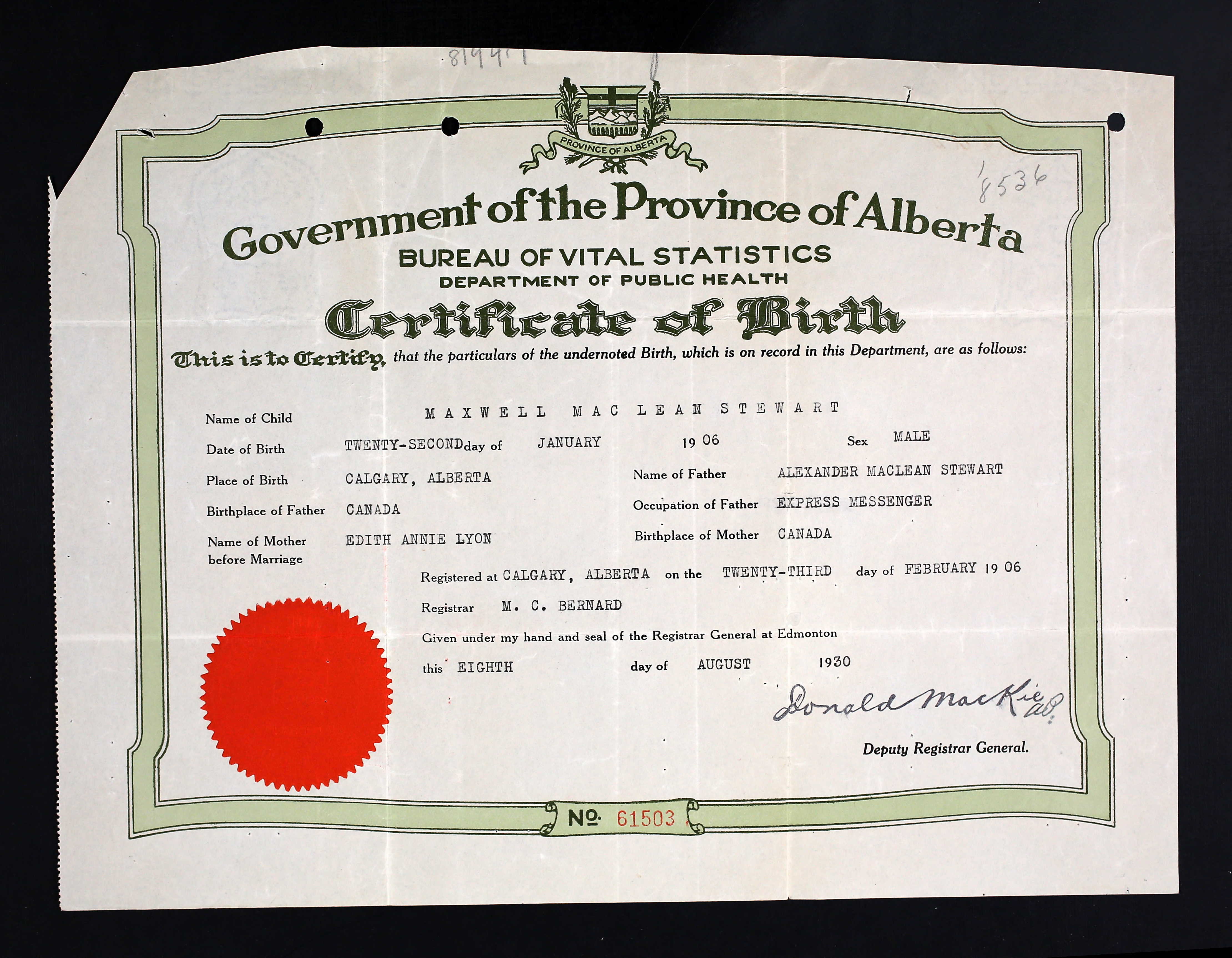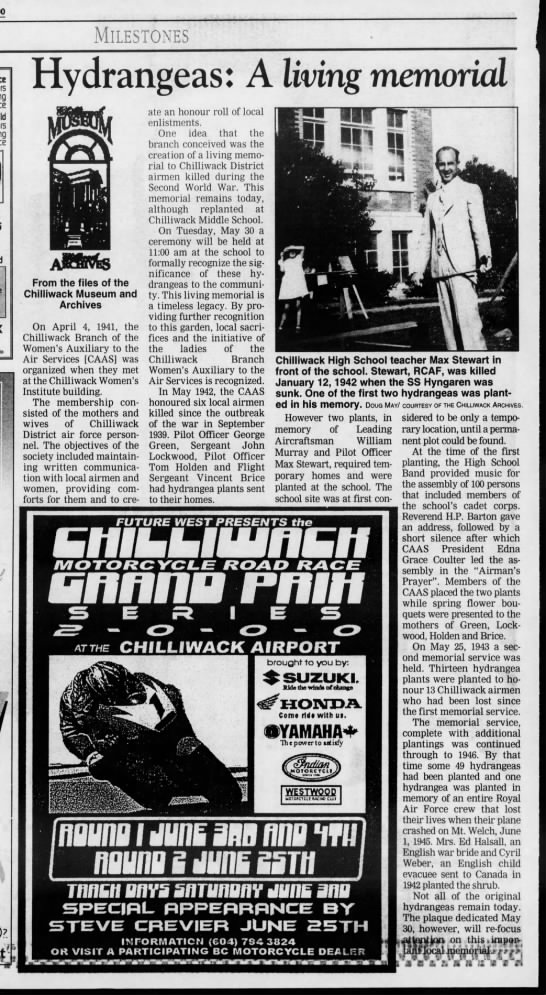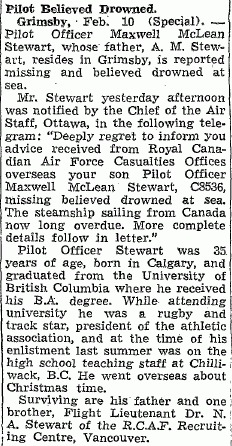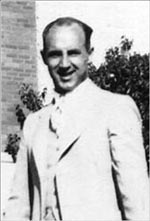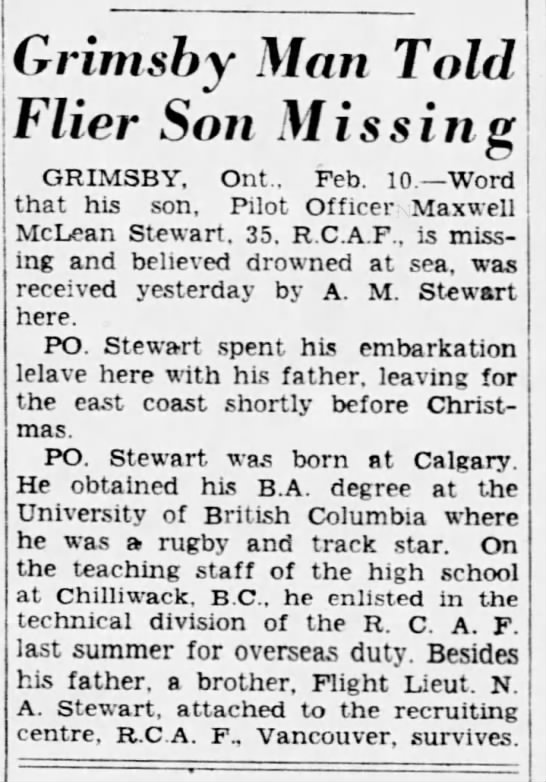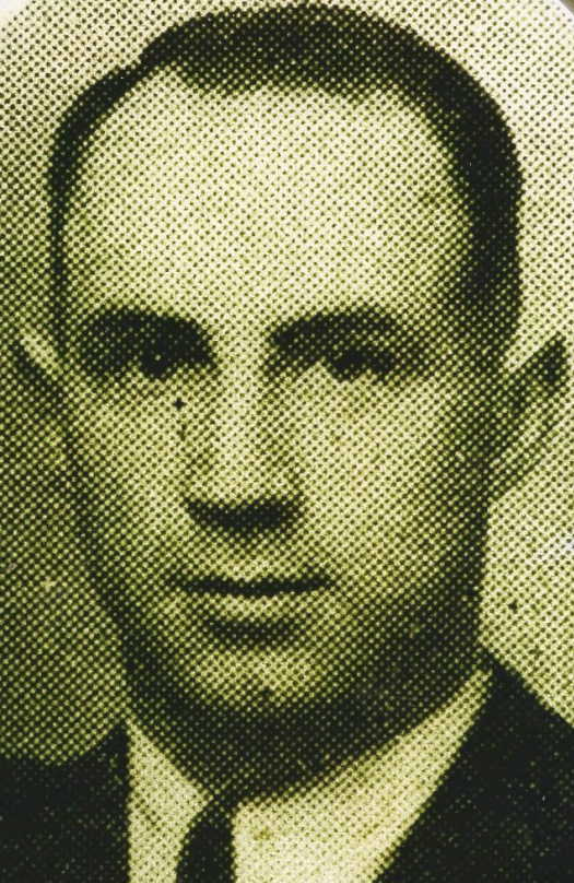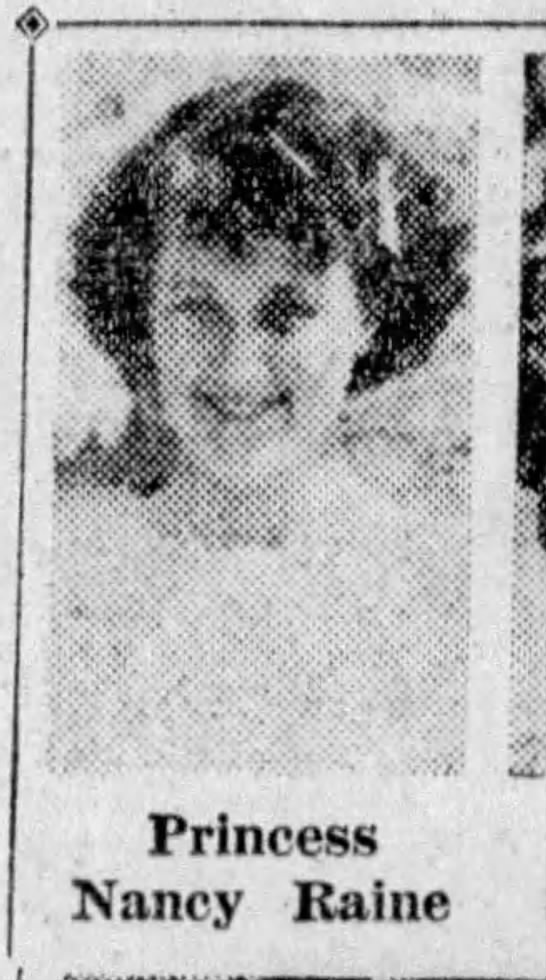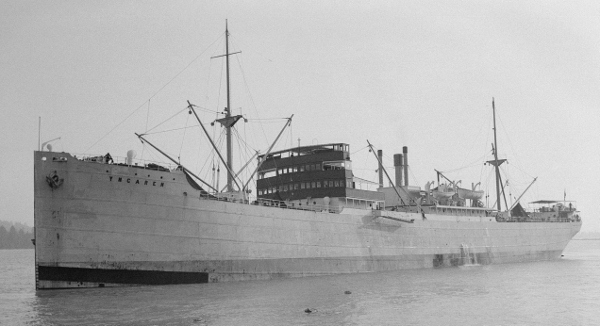 Teacher from Chilliwack joined RCAF and became a member of the Regional Control Unit. A passenger aboard the Yngaren, he perished when it was torpedoed in January 1942.
Maxwell MacLean Stewart, born in Calgary, Alberta, was the son of Alexander MacLean Stewart (1870-1945), superannuated Canadian Pacific Express Messenger, and Edith Annie (nee Lyon) Stewart (1903-1922), of Grimsby, Ontario. He had one sister, Kathleen Agnes Stewart Wilson (1914-2005). A newspaper article stated he had a brother, also in the RCAF, N. A. Stewart.
Maxwell lived in Chilliwack, BC, at the time of his enlistment with the RCAF.
On his Personal History Report by the Retail Credit Company dated September 21, 1941: "Teacher, several years. Worth: $2-3000, annual income: $17-18,000. Antecedents: He has always been a teacher. He went to college after finishing High School. He has his B.A. [May 10, 1934] Personal: The above M. MacL. Stewart lives in a boarding house in a good neighbourhood and the home surroundings are good. His reputation in the neighbourhood is A1. His parents are native-born. His activities during off-duty time are in the sport line such as basketball, etc. The type of people he associates with are A1. He is not an active church member. He has a smart appearance and personality and gets along agreeably with people. He is energetic and is loyal in his war sympathies." Maxwell took Teacher Training at UBC during 1934-35. He was a teacher at Chilliwack High School for six years.
On the Officers' Statement at Embarkation, Maxwell noted his father and Miss Nancy Raine of Chilliwack, BC should be notified in case of casualty. Nancy Raine, in 1938, was a student at Chilliwack High School, making the newspapers for her sporting and academic achievements. She was then a teacher by August 1939 at the junior high school in Chilliwack. She resigned in August 1945 to attend university. She married Lemuel James Bayly (1920-1978) in August 1949. Nancy died in 1977 at the age of 58.
Maxwell received a commission direct from civil life, October 31, 1941. He was part of the Regional Control Unit.
In early March 1942, an official RCAF notification of casualty – death or missing was made for Maxwell. "Missing believed drowned 7-2-42 (overseas) intimation received 29-1 ship then considerably overdue, advice received 6-2 ship officially reported by Ministry of War Transport as overdue and presumed lost. Next of kin: Miss Kathleen Stewart, sister, c/o Canadian Pacific Express Office, Vancouver, BC."
Mr. Stewart received a letter in March 1942 informing him that no news had been received of his son or other members of the Air Force who were with him at the time since they were reported missing and believed to have drowned at sea.
In a letter dated October 1, 1942 to the Under Secretary of State, Air Ministry, London, England from the Shipping Casualties Section, Trade Division, Admiralty: "The Swedish vessel Yngaren was torpedoed and sunk on the 12th of January. She had a crew of 34 and 6 passengers, of whom only 2 are known to have survived. These 2 men, a Dane called Erik Andreasen and Erik Yngre Carlstadt, a Swede, were 30 days on a raft and were ultimately landed at Greenock on the 13th February. They were interviewed by the Naval Authorities and the fate of the remainder of the crew and passengers is that they were presumed drowned when the vessel was torpedoed. The 2 men in question escaped as they were fortunate enough to get aboard a specially constructed raft which enabled them to survive through 30 days of tempestuous weather in the North Atlantic. It is considered there is no hope of any other survivors."
In an article from the Montreal Gazette, the men were 45 and 23 years old. The raft was 12 x 15 feet with a pit in the centre containing a supply of food, water, and warm clothing. "On this frail craft, the pair drifted 418 miles before being sighted by a Hudson bomber of the RAF which sent a Catalina flying boat to their position. Unable to rescue them because of high seas, the flying boat notified a trawler, which picked them up about 248 miles off the coast of Scotland. They. had been tossed about for a month. The significant part of their adventure came when they were landed at an English port where they were ordered to undergo hospitalization. This, the dauntless Scandinavians refused to accept except saying, 'Give us some ham and eggs and let us get back to work as soon as we can.' They are again at sea, doing their part in the carrying of goods to Britain."
In October 1955, Mr. Stewart received another letter informing him that since Maxwell had no known grave, his name would appear on the Ottawa Memorial.
LINKS: