Maurice Francis O'Neill J29178
February 2, 1917 - October 17, 1944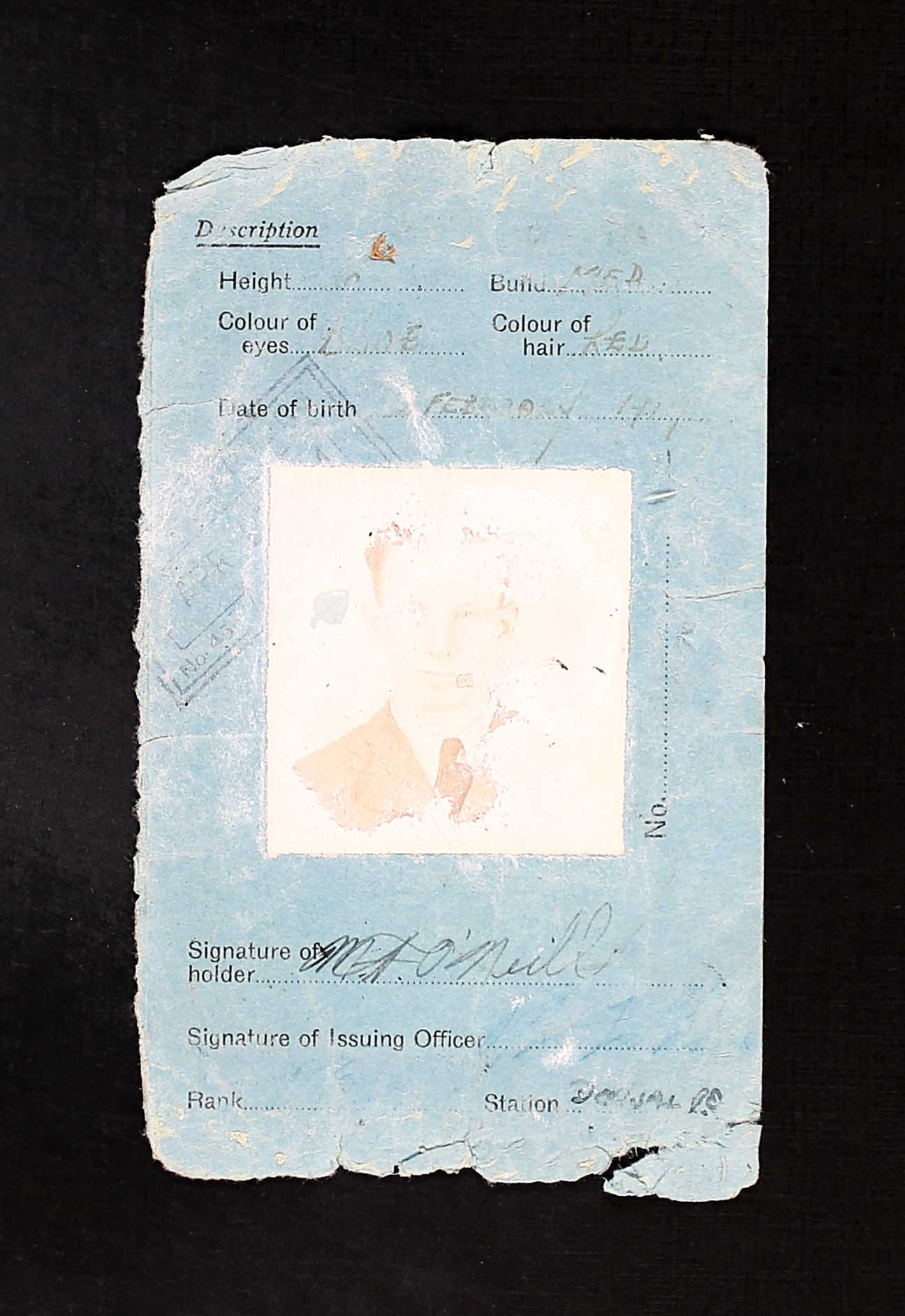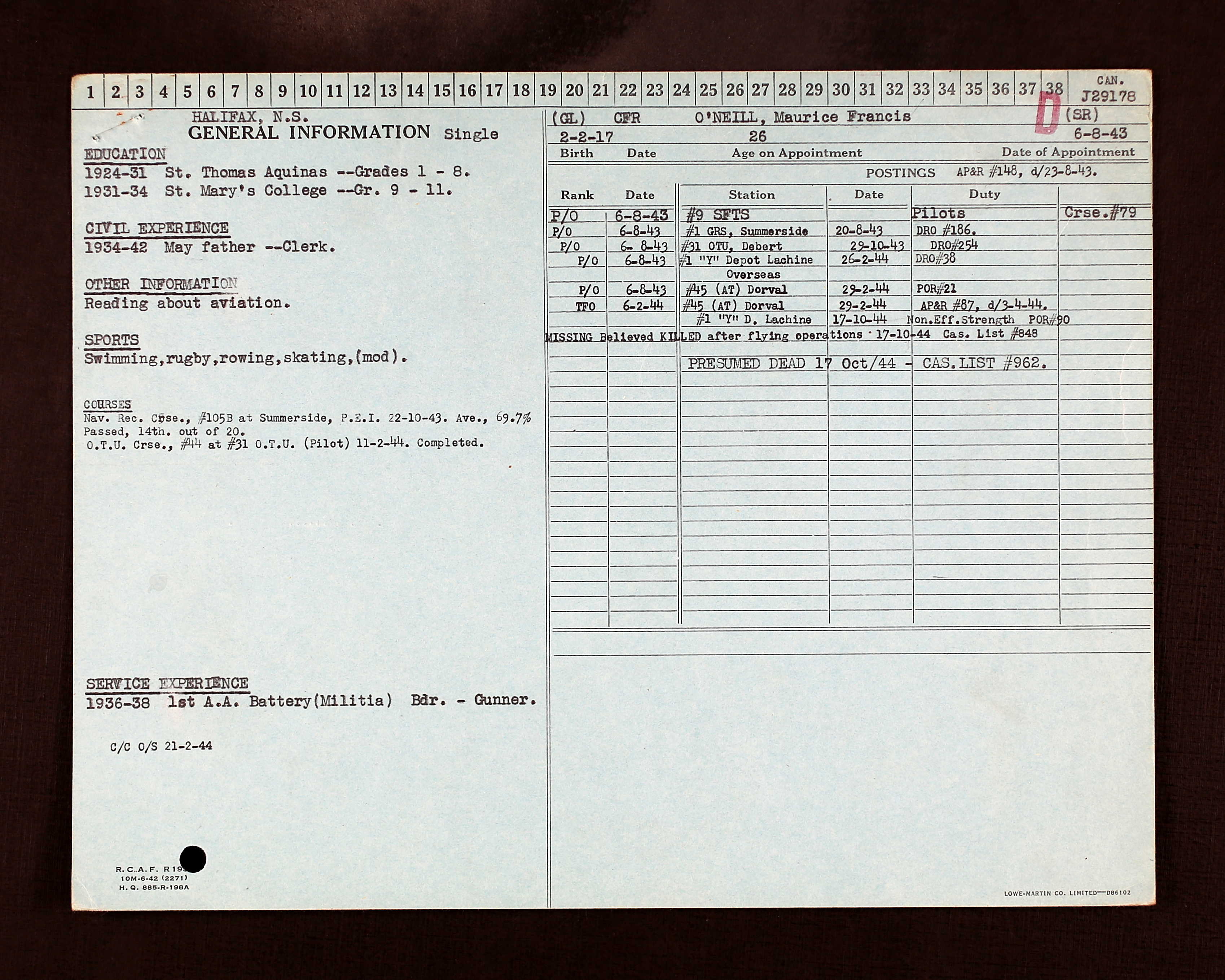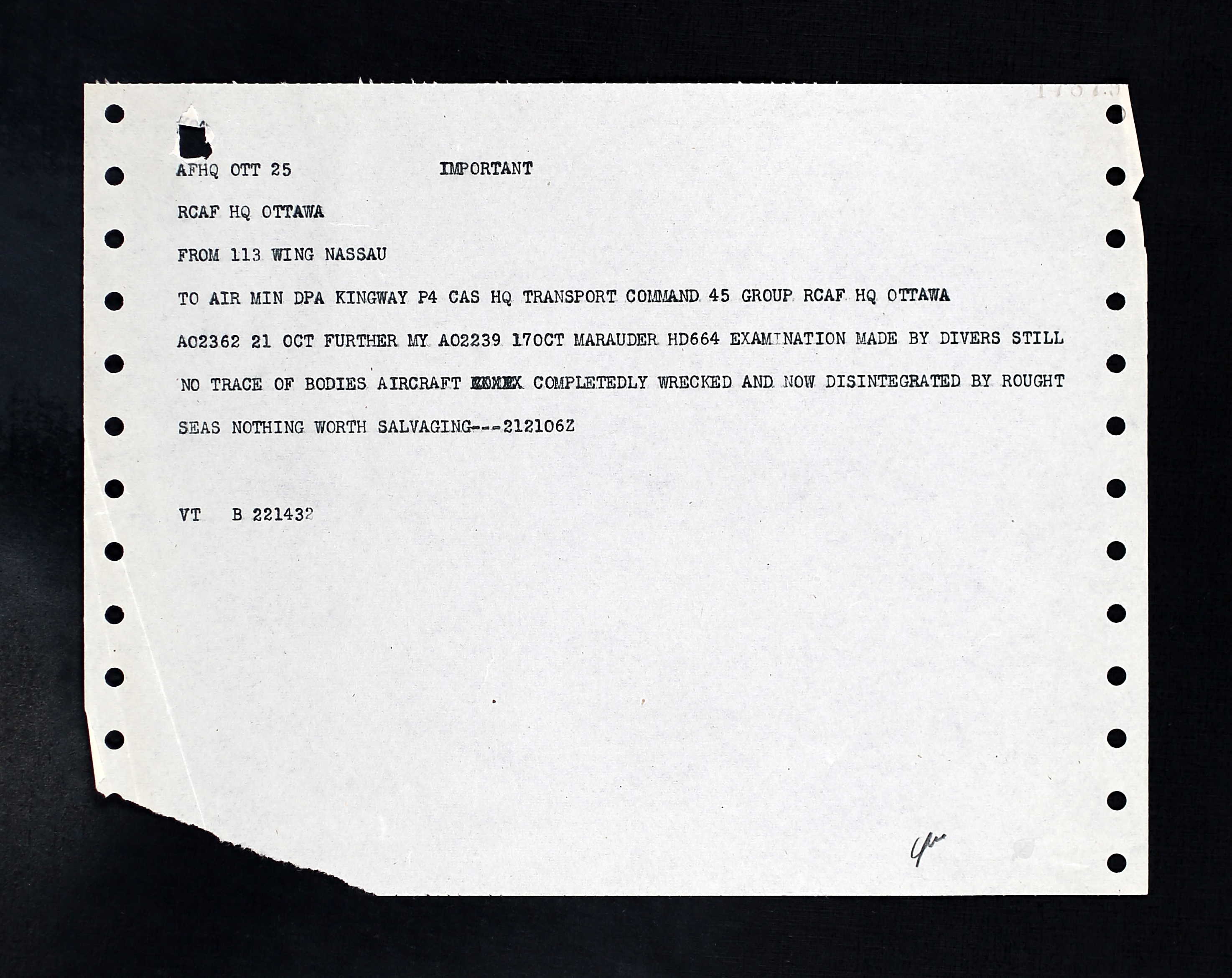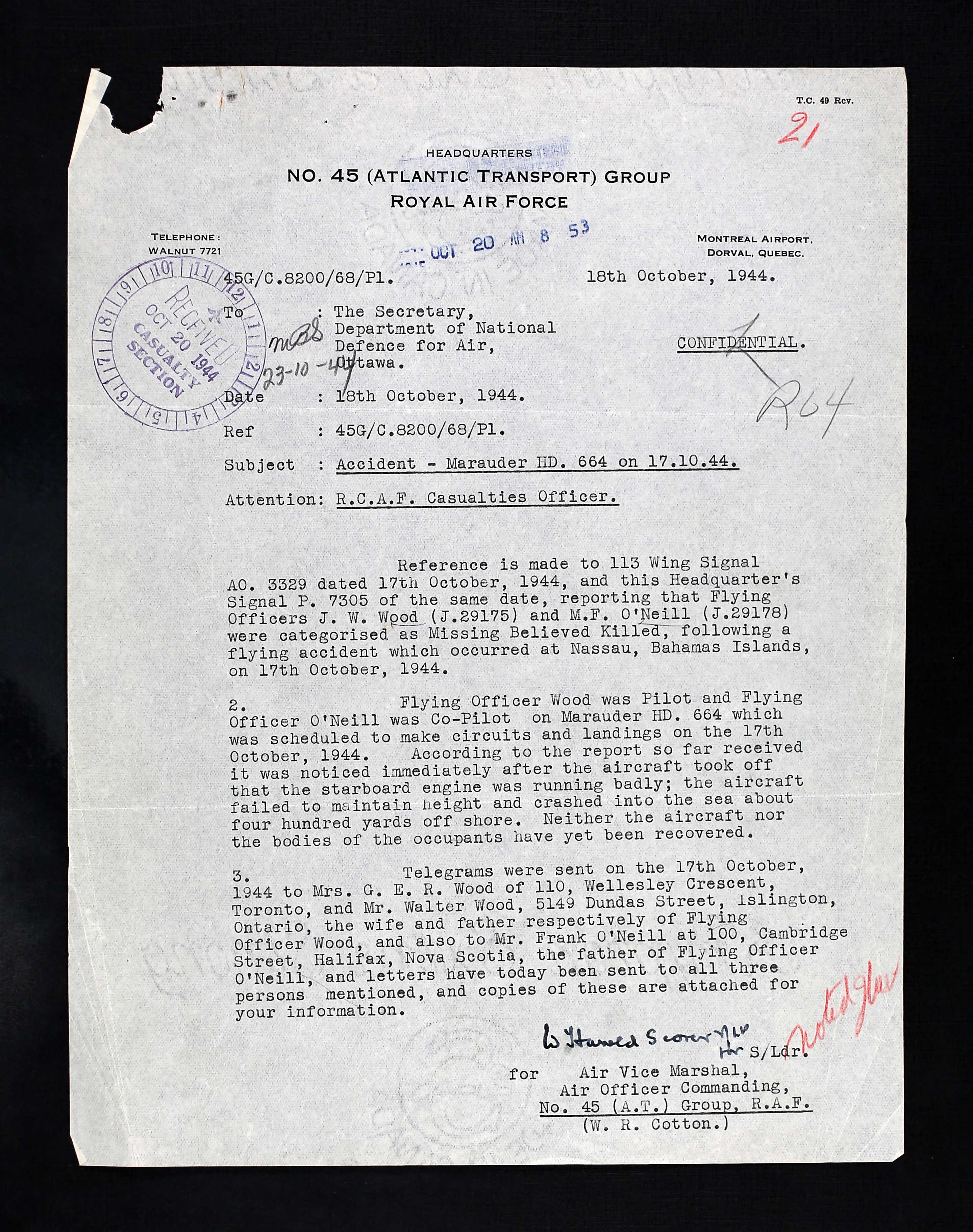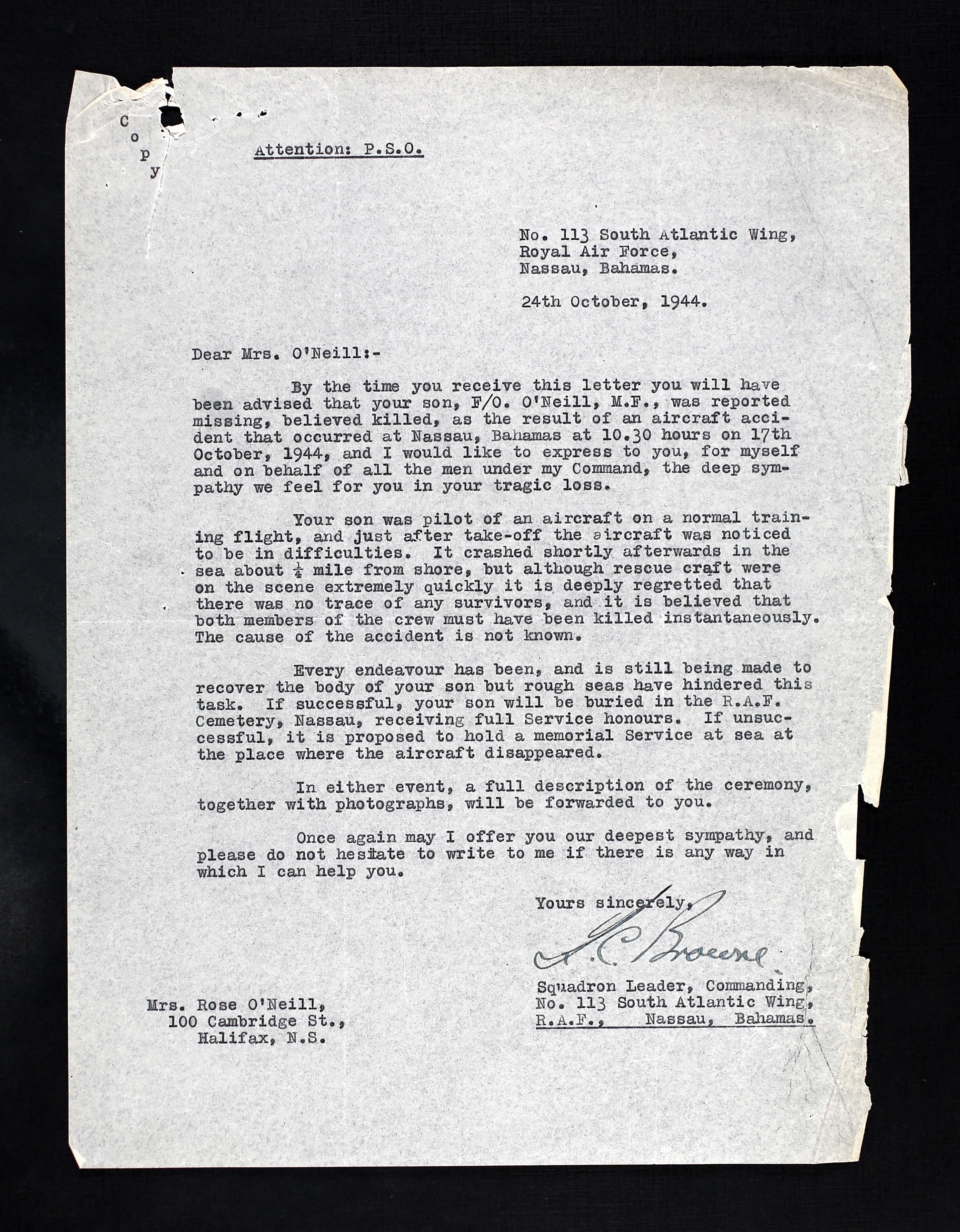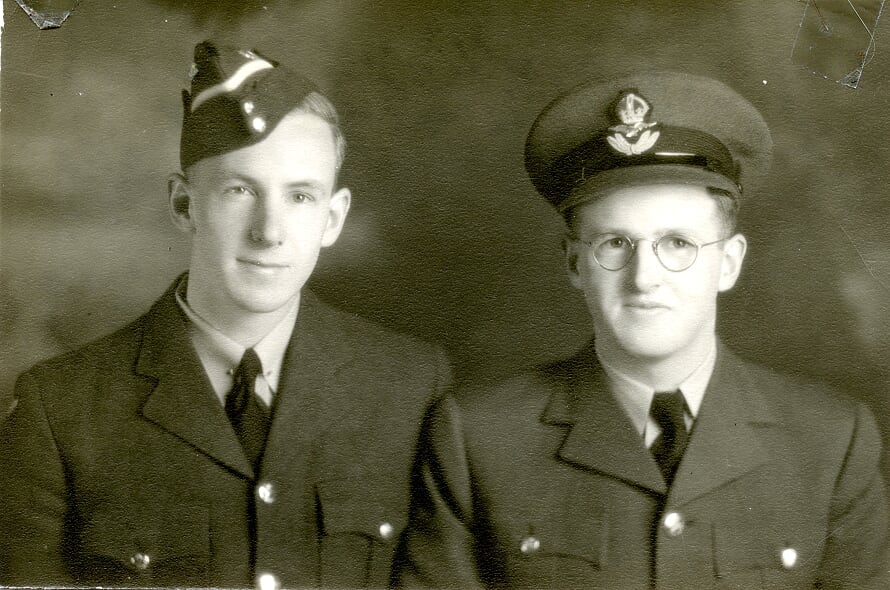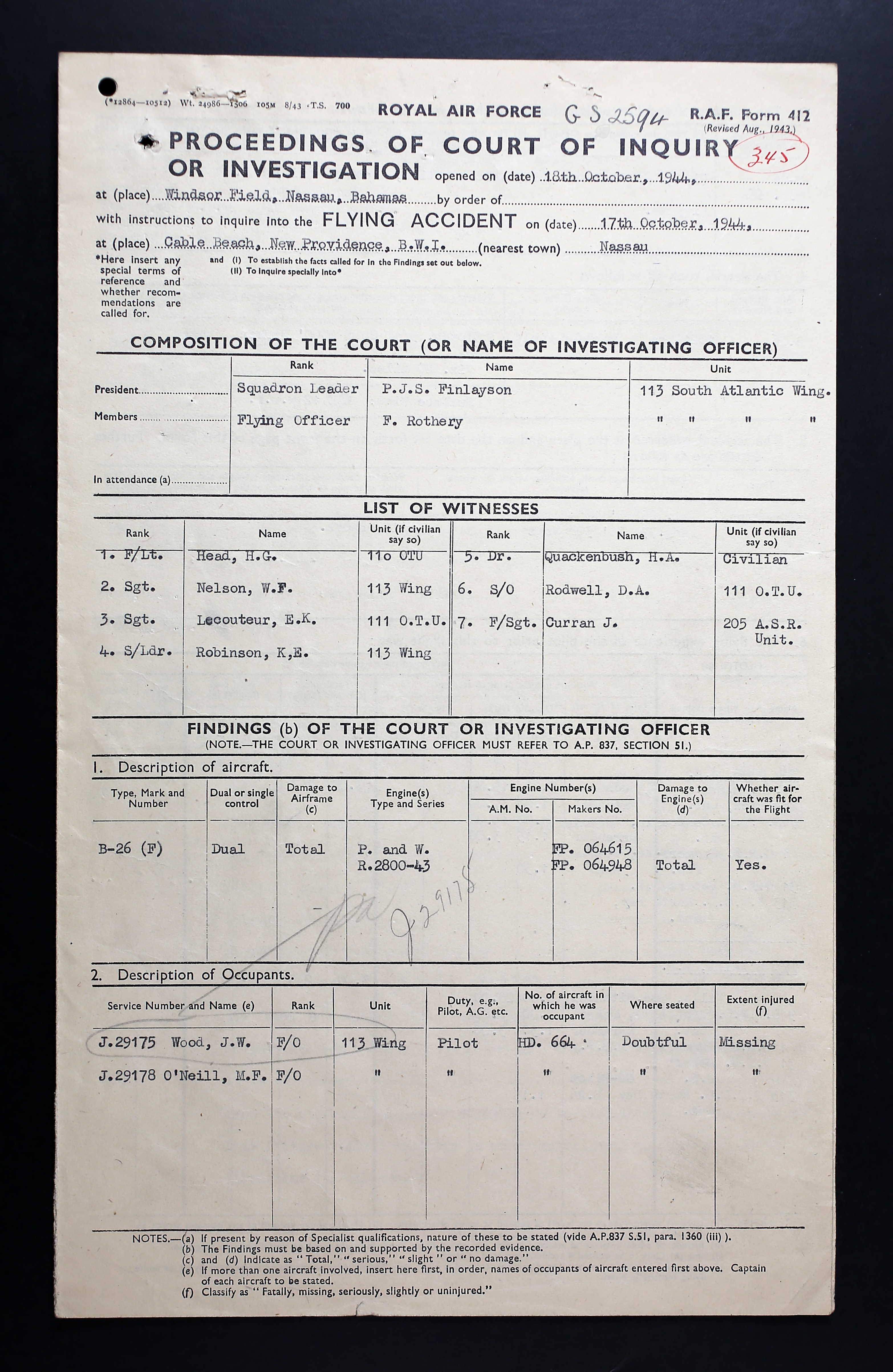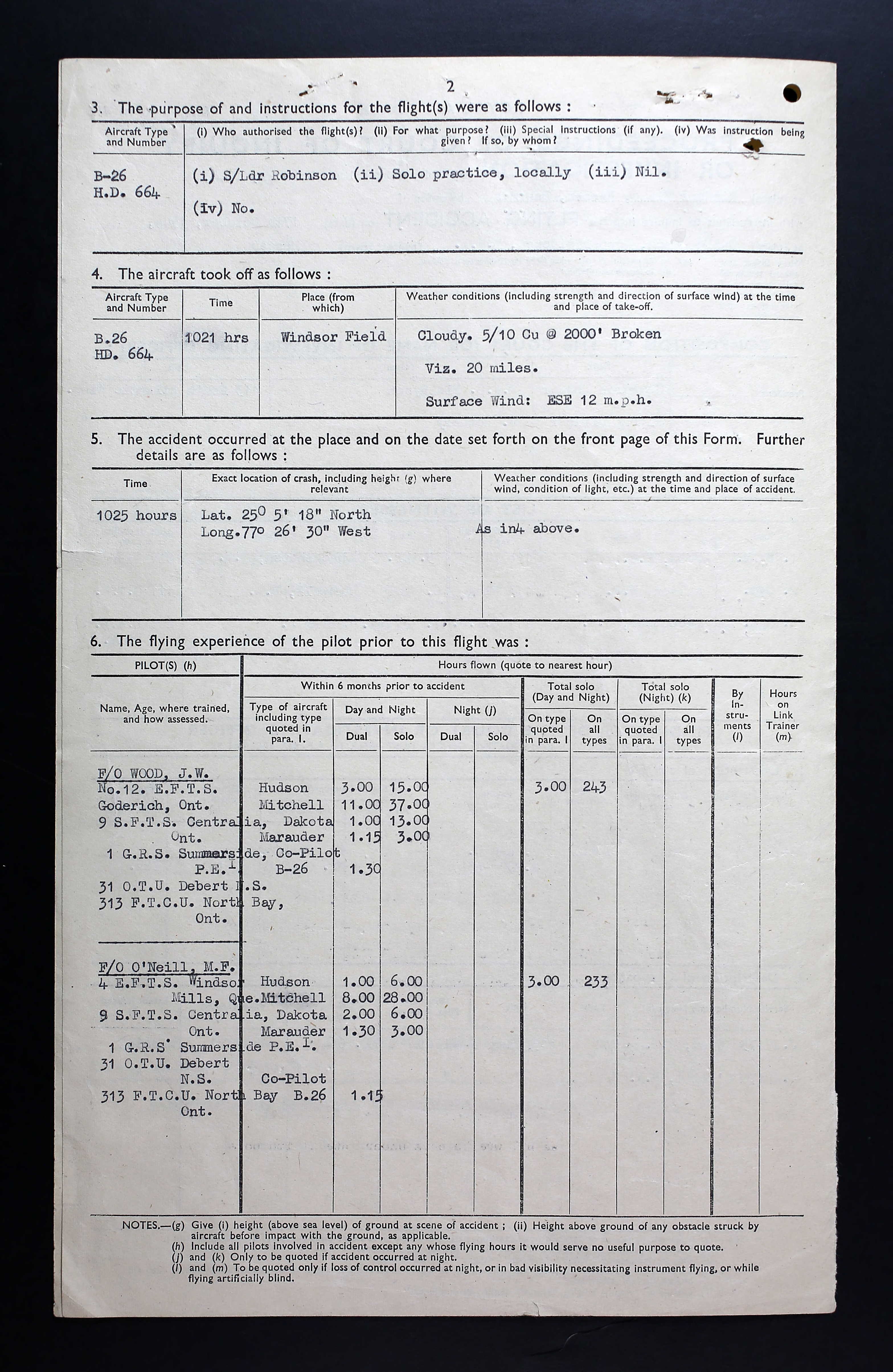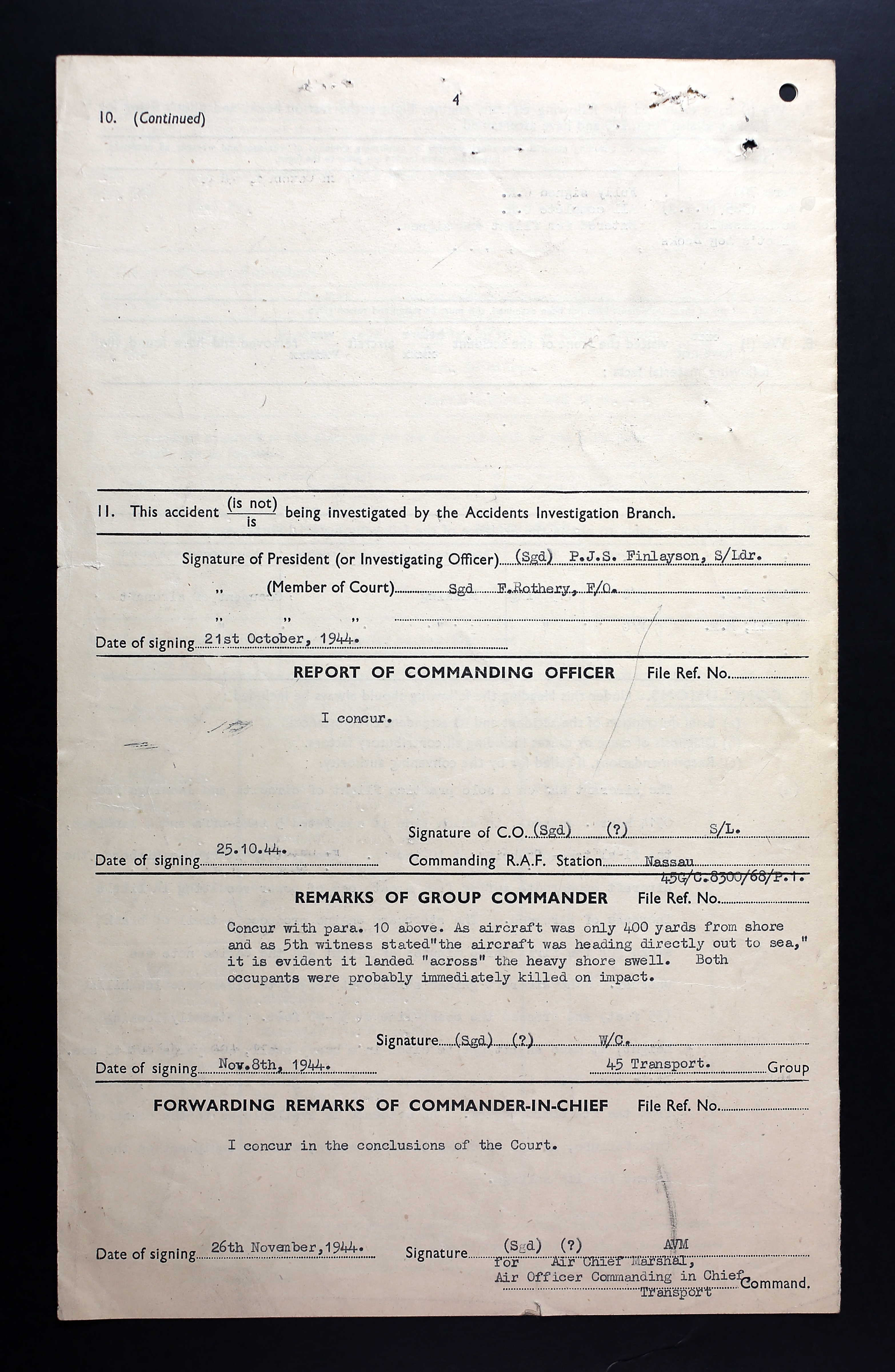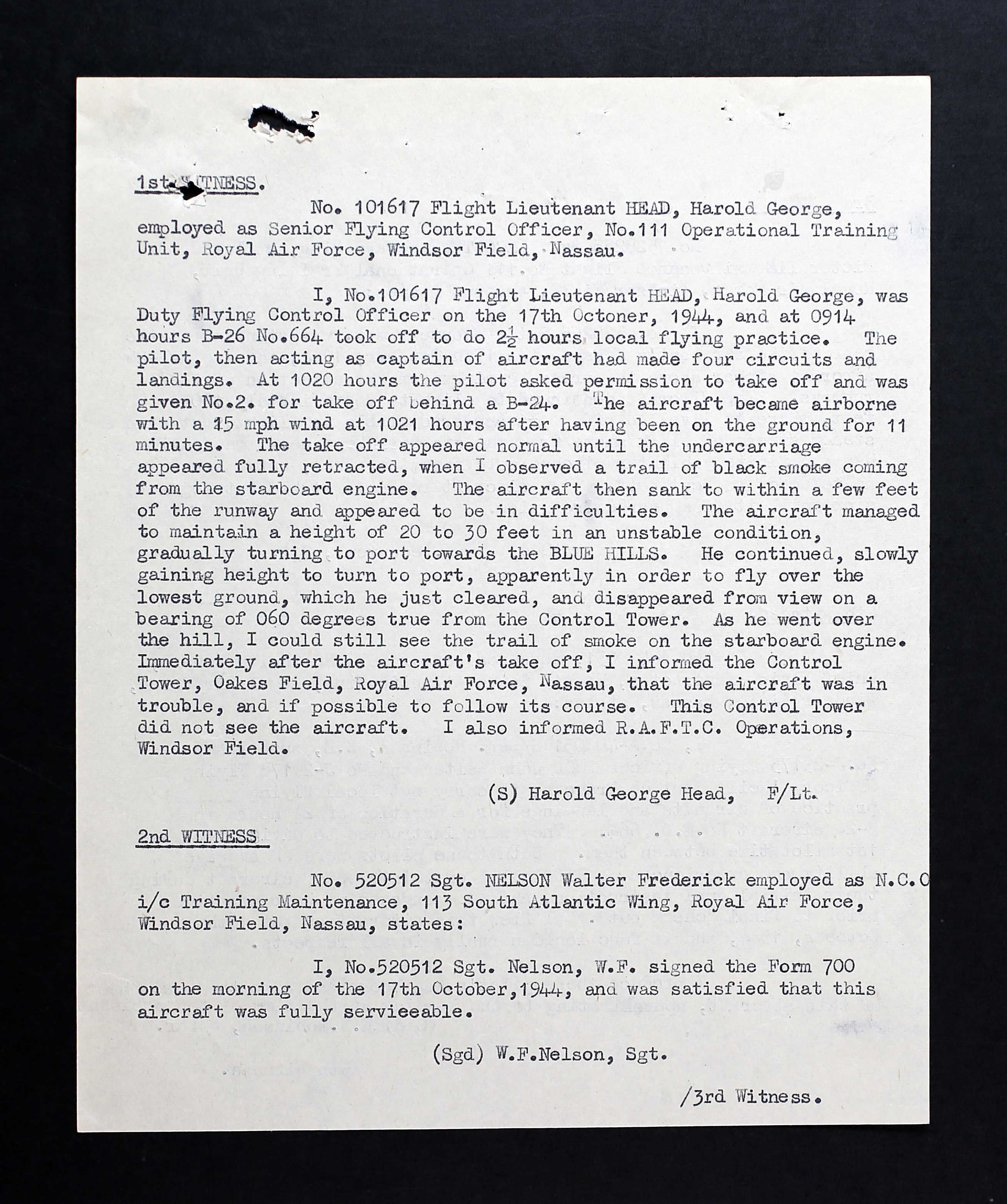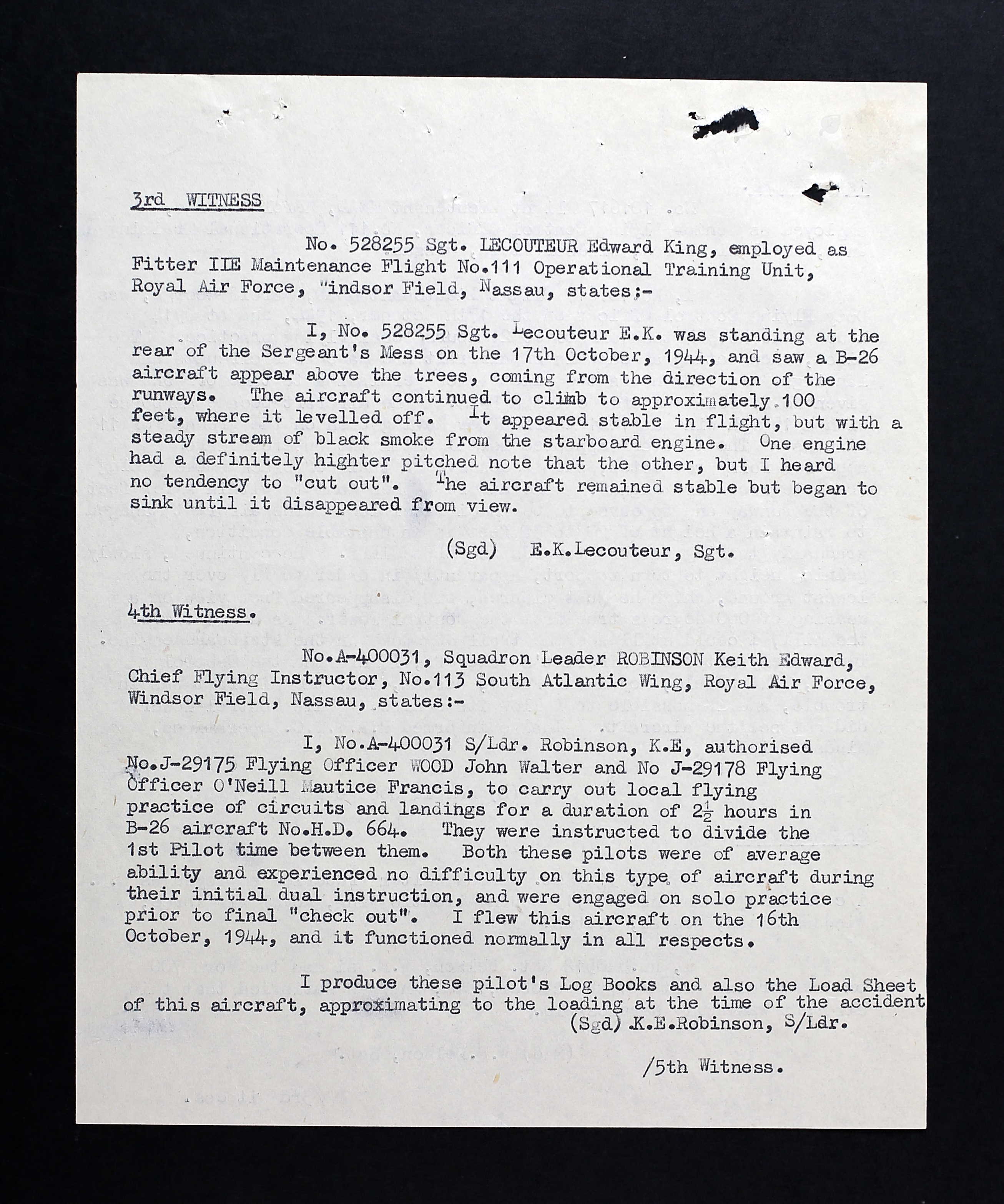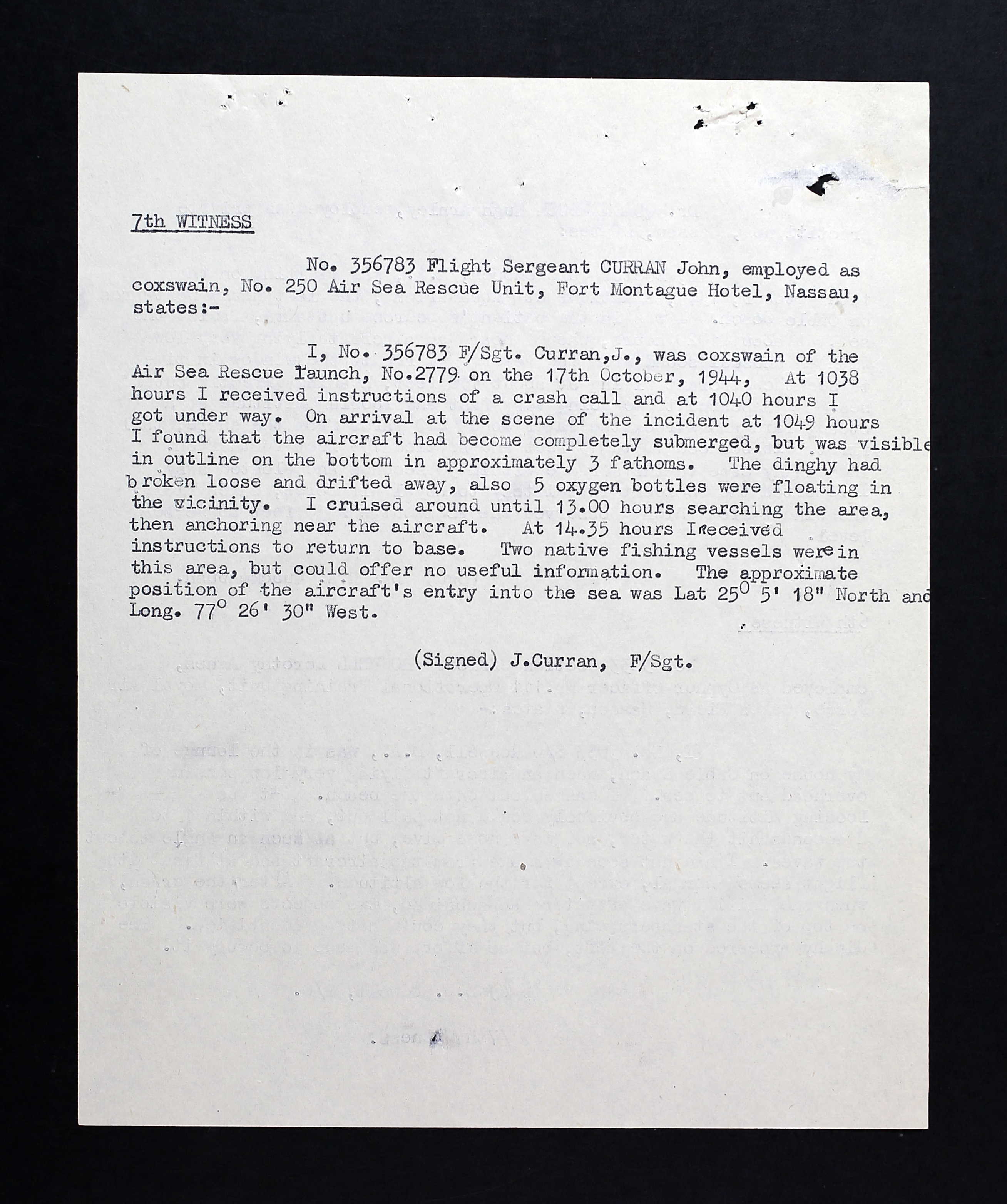 Stationery clerk from Halifax joined RCAF and became pilot. During a routine practice flight in the Bahamas, he and John Walter Wood crashed in Marauder HD664. Wreckage found, but no sign of the crew. Both men trained together since SFTS.
Maurice Francis O'Neill was the son of Francis 'Frank' Maurice O'Neill, proprietor of stationery business, and Rose (nee Neville) O'Neill of Halifax, Nova Scotia. He may have had a brother named Neville (see photo), but on the Estates form, he was not mentioned. The family was Roman Catholic.
He had previous military experience with the militia: 1st A. A. Battery, Gunner, 1936-1938. He worked for his father as a clerk from 1934-1942, when he enlisted in the RCAF. He felt "quite sure" that he would have a job after the war. He liked to read about aviation, swam, played rugby, skated, and rowed moderately. His appendectomy scar, 4" long was noted. He stood 6' ½" tall and weighed 163 pounds. He had greenish eyes and red hair. His dental health was good, with teeth filled. "Ability to learn. Education sufficient. Has worked with his father as a clerk in stationery business. Also worked at road construction in school vacation. Has done some studying in First Aid. Observer or Pilot. Claims to be mechanically inclined. Temperament: Slow moving, composed, fit. Almost sullen in reaction. Fair Air Crew material. Appears lazy. Applicant is good clean type of chap with sufficient education qualifications and should be good Air Crew prospect."
Maurice started his journey through the BCATP at No. 5 Manning Depot, Lachine, Quebec on April 20, 1942. He was then sent to RCAF Station Rockcliffe, Ontario June 1942. From there, he was sent to No. 1 Y Depot, Halifax, Nova Scotia. He was then at Lachine again until taken on strength at No. 3 ITS, Victoriaville, Quebec October 11, 1942 to January 23, 1943. Here he was 22 out of 119 in his class with 89%. "Better than average student. Courteous. Has proved himself reliable. Has spirit and determination."
Maurice was at No. 4 EFTS, Windsor Mills, Quebec until April 17, 1943. He was 2nd in his class of 14 with 91.7%. He was assessed as average in most categories. "An average student, should make an average service pilot. Instrument flying tends to be slightly weak. GIS: A excellent pupil, has maintained a high mark throughout his course."
He was sent to No. 9 SFTS, Centralia until August 20, 1943 where he earned his wings and his commission. He was in station hospital from July 27 to August 6, 1943. One of his classmates, John Walter Wood, graduated with him and they continued their training together through to the Bahamas.
From there, he was sent to No. 1 GRS Summerside, PEI, until October 29, 1943.
He was sent to No. 31 O.T.U. Debert, Nova Scotia until February 26, 1944, then to No. 1 Y Depot, Lachine, for two days before being taken on strength with 45 A.T. Group, Dorval, Quebec. On April 25, 1944, he was at No. 313 FT&C Unit, North Bay, Ontario. "Recommended for promotion to F/O and retention in the RCAF." North Bay was used for RAF Ferry Command's Trans-Atlantic Training Unit: No. 313 Ferry Training Unit. According to Wikipedia, hundreds of aircrew, in three to four week courses, were taught the techniques and procedures of transatlantic flying and how to solve in-flight problems and emergencies.
At some point, he was sent to Nassau, Bahamas. According to the book They Shall Not Grow Old: "No. 113 Wing, Nassau, Bahamas. F/O O'Neill and F/O J. W. Wood were engaged in practice circuits and landings and had the starboard engine fail after take-off. They were both killed when their Marauder aircraft failed to maintain height and crashed into the sea 400 yards offshore. Flying Officer O'Neill has no known grave, and his name is inscribed on the Ottawa Memorial, Ottawa, Ontario." They were aboard Marauder III HD664.
See the Court of Inquiry for more details, including one witness who saw a dinghy come to the surface within 30 seconds of the crash, floating away. Five oxygen bottles were also seen floating in the vicinity. The airplane was visible under three fathoms of water.
In a letter dated October 18, 1944: "F/O Wood was Pilot and F/O O'Neill was Co-Pilot on Marauder HD664 which was scheduled to make circuits and landings on the 17th of October 1944. According to the report so far received it was noticed immediately after the aircraft took off that the starboard engine was running badly; the aircraft failed to maintain height and crashed in to the see about four hundred yards off short. Neither the aircraft nor the bodies of the occupants have yet been recovered. Telegraphs were sent on 17th October 1944…and letters have been sent to all three persons mentioned." Wood was married. In a letter dated October 24, 1944, the families learned that the accident occurred at 10:30 in the morning. "Your son was the pilot of an aircraft on a normal training flight and just after take-off, the aircraft was noticed to be in difficulties. It crashed shortly afterwards in the sea about ¼ mile from shore, but although rescue craft were on the scene extremely quickly, it is deeply regretted that there was no trace of any survivors, and it is believed that both members of the crew must have been killed instantaneously. The cause of the accident is not known. Every endeavour has been and is still being made to recover the body of your son, but rough seas have hindered this task. If successful, your son will be buried in the RAF Cemetery, Nassau, receiving full-Service honours. If unsuccessful, it is proposed to hold a memorial service at sea at the place where the aircraft disappeared. In either event, a full description of the ceremony, together with photographs, will be forwarded to you."
In a later memo: "Further…examination made by divers still no trace of bodies aircraft completely wrecked and now disintegrated by rough seas nothing worth salvaging." A memorial took place at sea and the families received photos.
LINKS: