Leonard Gregory Thompson J13697
September 11, 1918 - February 14, 1943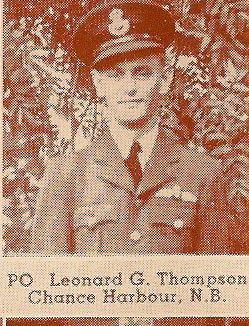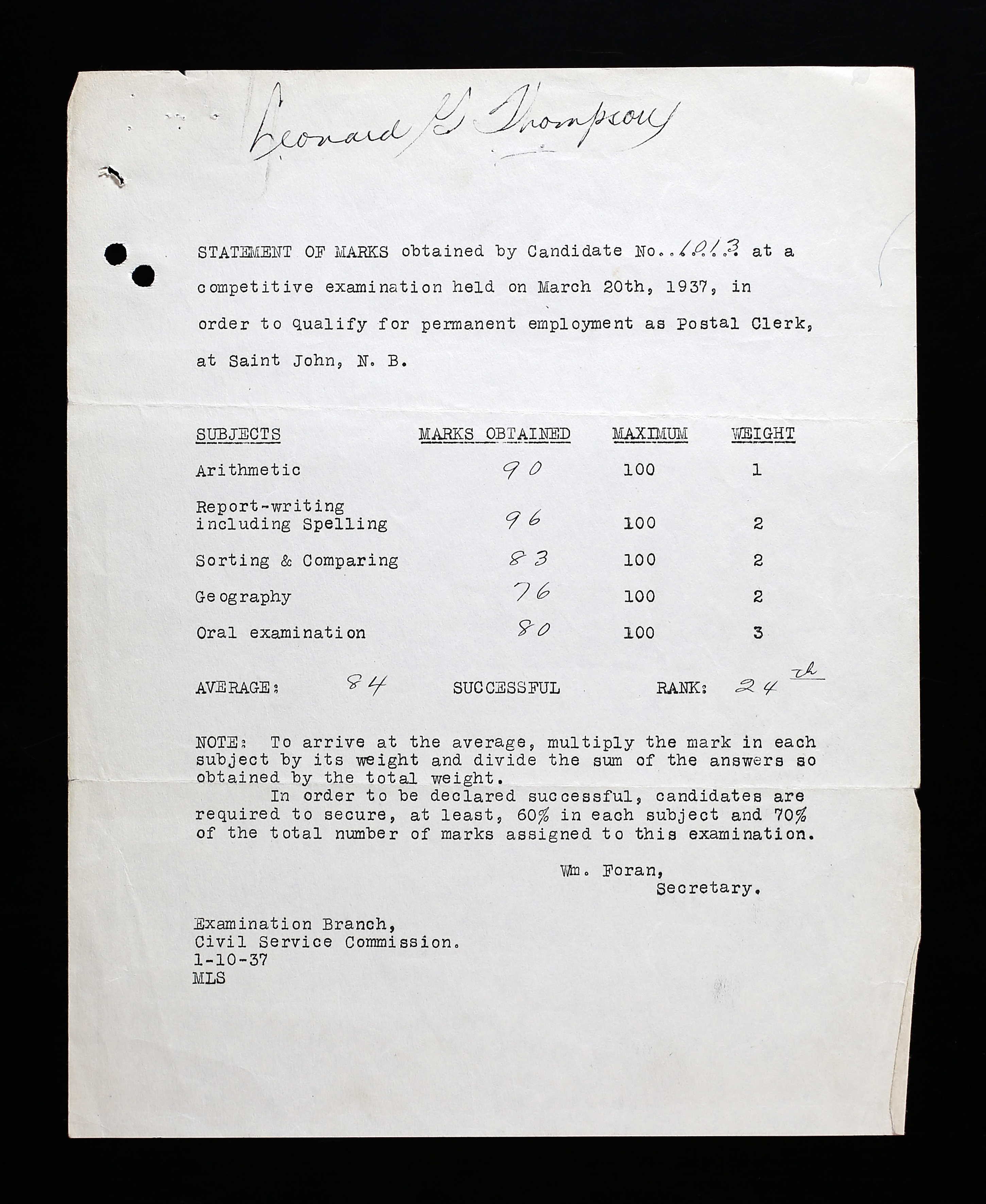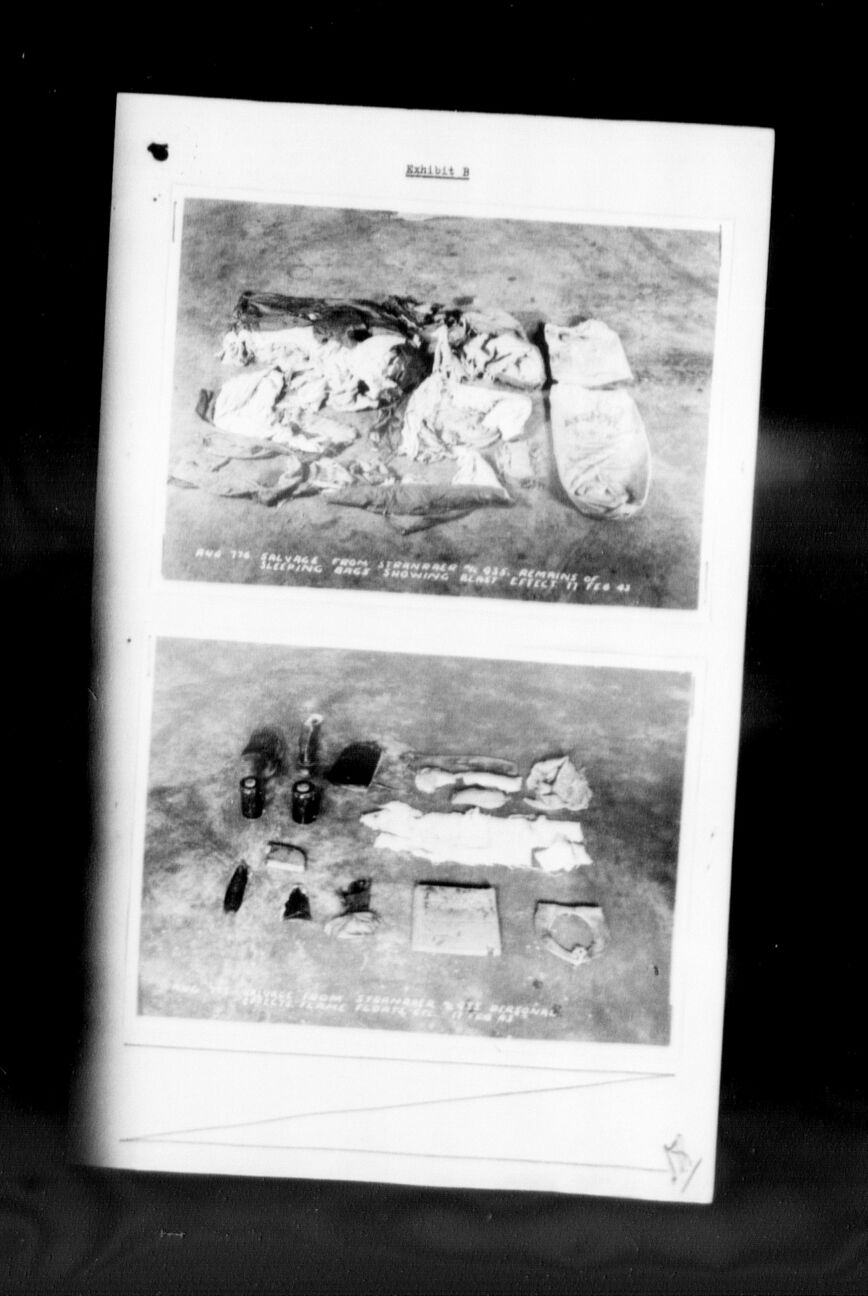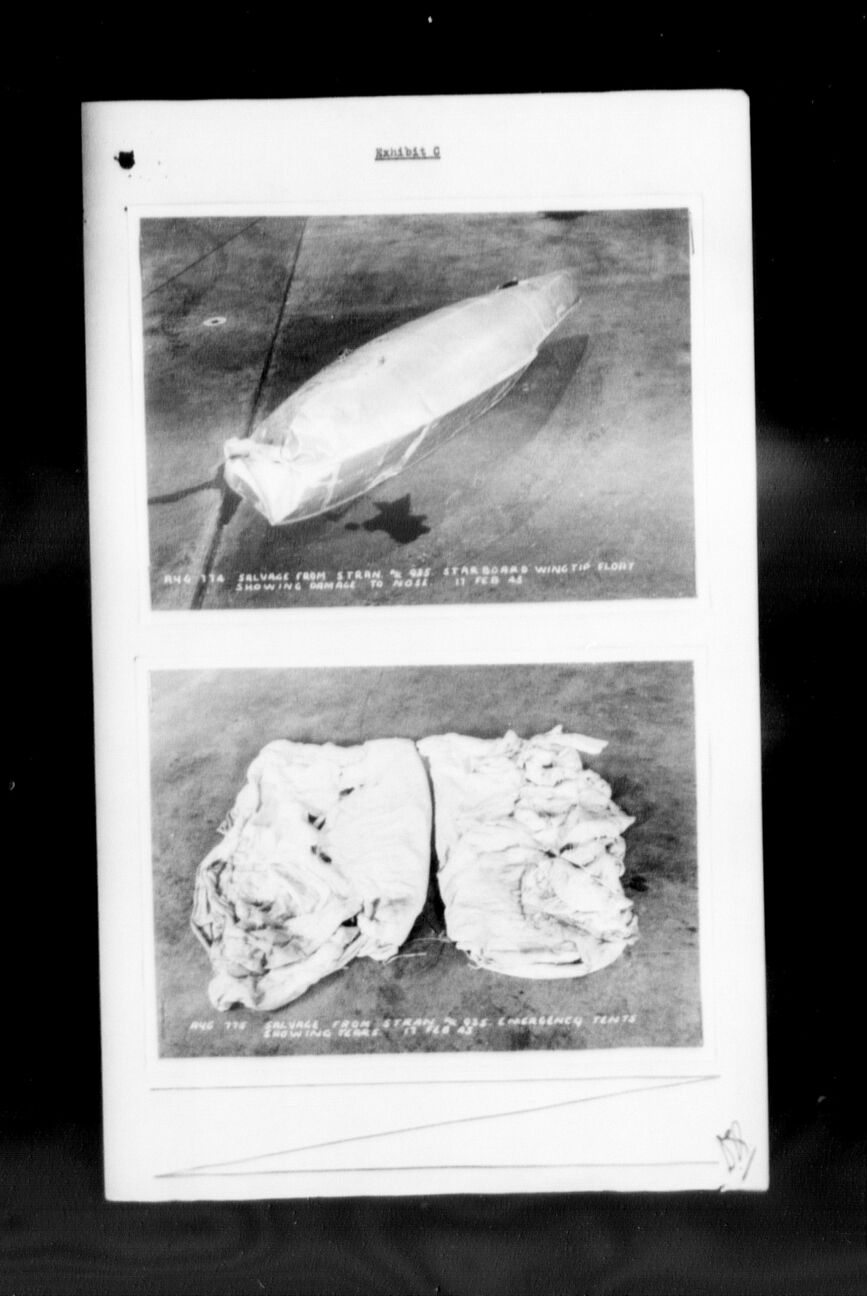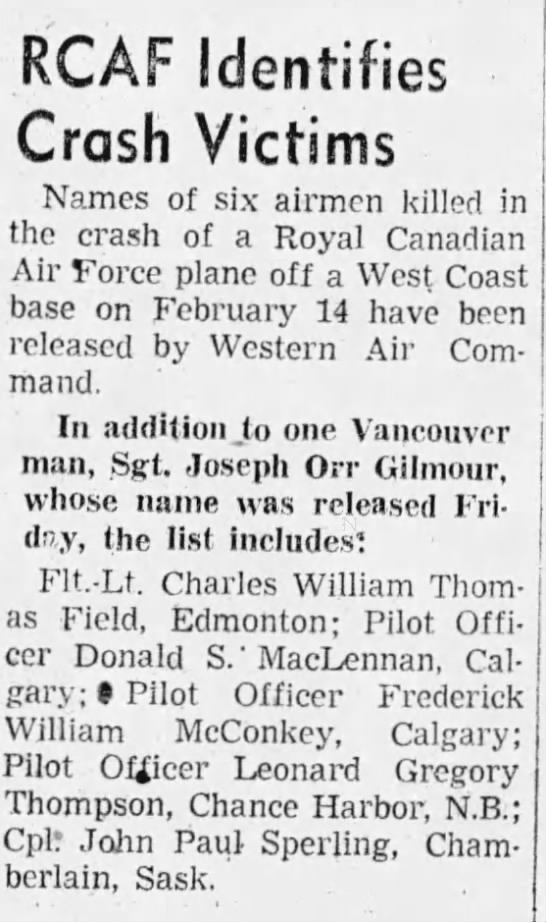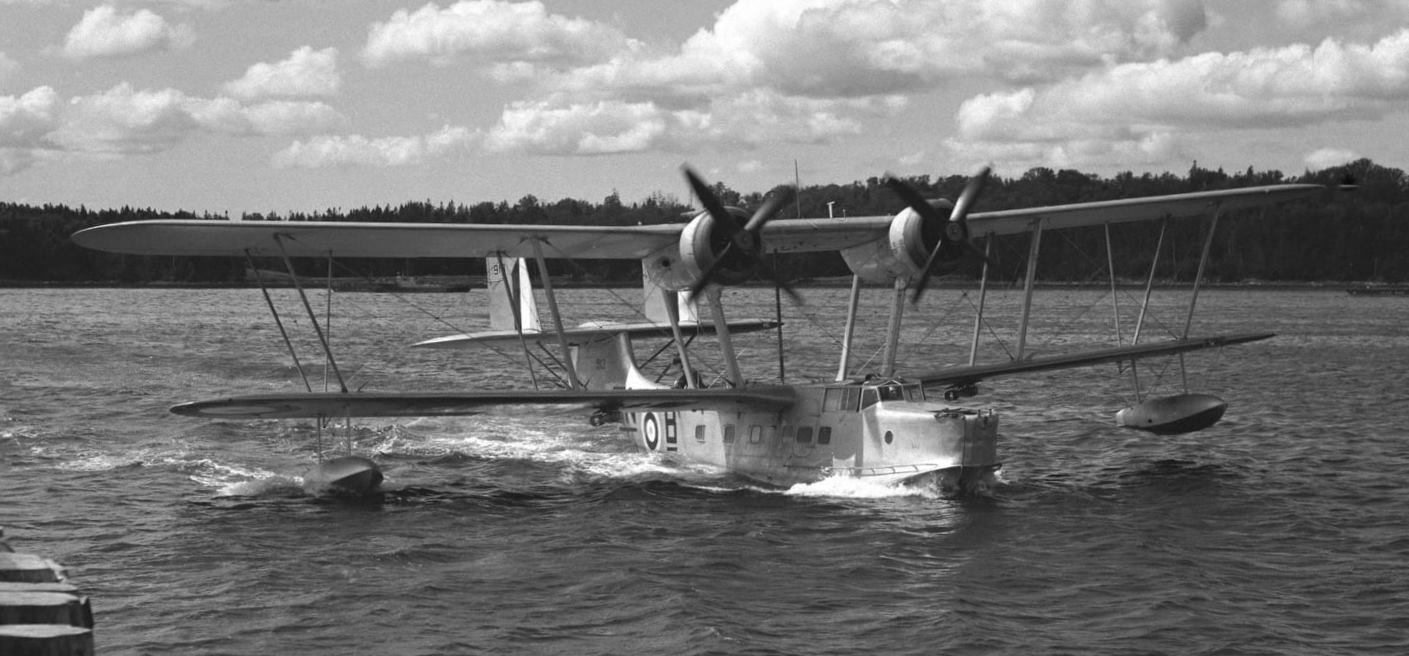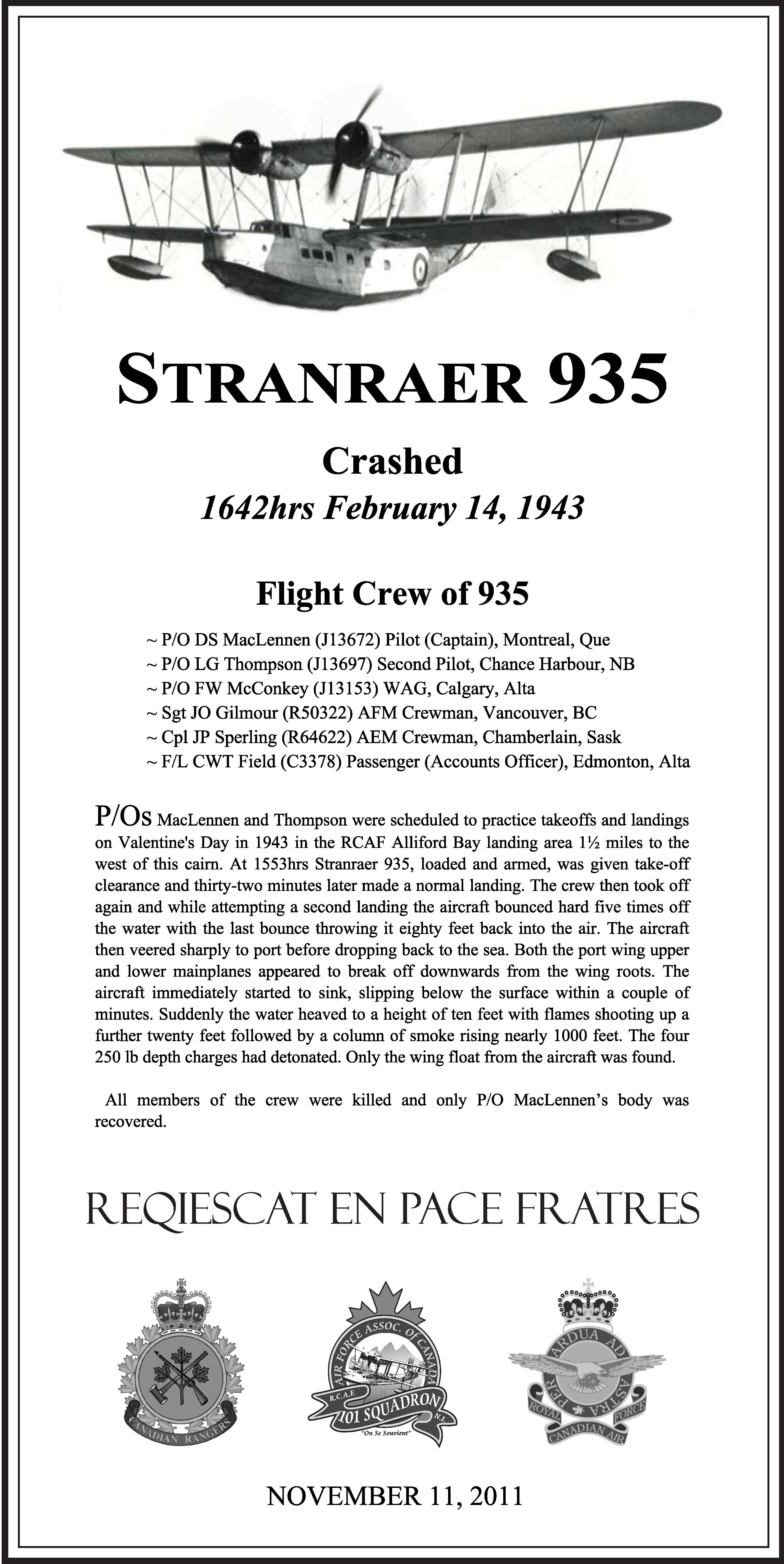 Ledger clerk became pilot. Aboard Stranraer 935, he and five others were lost in the Haida Gwaii on Valentine's Day, 1943. Only one body was recovered.
Leonard Gregory Thompson, born in Saint John, NB, was the son of Samuel Leonard Thompson, fisherman, and Nina Neville (nee Gregory) Thompson of Chance Harbour, New Brunswick. He had one sister, Margaret Steadman Thompson. The family was Baptist.
Leonard was "looked upon as one of our best graduates," Saint John High School, October 1, 1937. "Having very superior ability, Leonard graduated with very high honors…a very dependable, respectful, and willing worker. His attitude and industry were satisfactory while attendance and punctuality quite OK."
Leonard applied to the RCAF in September 1939 but was not accepted at that time due to being underweight. He had previous military service in the army reserves for nine months. He was working at International Harvester as a ledger clerk 1938-1941. Prior, he was working with his father. He liked tennis, hockey, track, basketball, bowling, and swimming. He hoped to be a pilot or observer. He stood 5'9" and weighed 130 pounds; "wiry." He had blue eyes and brown hair, with a fair complexion. He smoked between 12-15 cigarettes a day and occasionally drank alcohol. "Above average scholastically." A "floating rib, left side" was noted. In August 1941: "This candidate is of standard intelligence. Mentally, he seems to be tense and easily excited as is shown by his pulse. He doesn't seem to inspire confidence in one, but he is physically fit." He was accepted two years later in September 1941. By January 22, 1942: "Intelligence above average. Stable, reliable, willing. Wants pilot."
Leonard found himself at No. 6 ITS, Toronto, from December 22, 1941 to February 13, 1942. He was first in his pilot's class of 79. 88%. "Cheerful, alert, reserved type, reliable and self-confident. Good leadership qualities. Second aircrew recommendation: Air Observer." He was then sent to No. 13 EFTS, Goderich, Ontario, March 2 to April 24, 1942. "Average. A good average student with no outstanding faults. Should make suitable twin engine pilot." In ground training: "21st out of 36. 76.7%. Average at flying, but above average in ground school. Acted as flight NCO and carried out his duties conscientiously but had difficulty in handling his men. Good at Link. Attitude and conduct good." Leonard was at the station hospital twice: January 26-28, 1942 and again February 2 - 7, 1942. He took a Bomber Reconnaissance in December 1942 and scored 85.6%.
He carried $3,500 in life insurance with Canada Life Insurance, taken out in October 1941. "Liable only for monies paid plus 3% interest." He also left $80 in War Savings Certificates and paying on possibly two Victory Bonds.
He was then sent to NO. 5 SFTS, Brantford, Ontario May 10, 1942 where he earned his wings.
Leonard was posted to No. 13 Squadron, Patricia Bay September 26, 1942 then to No. 6 BR Alliford Bay by January 5, 1943. About six weeks later, on February 14, 1943, Stranraer 935 was scheduled for a training mission between Maude and Lina Islands in the Skidegate Channel, Haida Gwaii, BC.
Aboard RCAF Stranraer 935: Pilot P/O D. S. MacLennan (1910-1943), J13673, Montreal, Quebec; Second Pilot, P/O L. G. Thompson, J13697, Chance Harbour, NB; WAG P/O F. W. McConkey, Calgary, AB; AFM Sgt. J. O. Gilmour, R50322, Vancouver, BC; AEM Cpl J. P. Sperling, Chamberlain, SK; and Station Accounts Officer F/L Charles William Thomas Field, Edmonton. All crew were killed. P/O MacLennan's body was the only body recovered (April 26, 1943).
Bboth pilots were scheduled to practice take offs and landing. "At 1553 hours, Stranraer 935, loaded and armed, was given take-off clearance and thirty-two minutes later, made a normal landing. The crew then took off again and while attempting a second landing, the aircraft bounced hard five times off the water with the last bounce throwing it eighty feet back into the air. The aircraft then veered sharply to port before dropping back to the sea. Both the port wing upper and lower mainplanes appeared to break off downwards from the wing roots. The aircraft immediately started to sink, slipping below the surface within a couple of minutes. Suddenly, the water heaved to a height of ten feet with flames shooting up a further twenty feet followed by a column of smoke rising nearly 1000 feet. The four 250-pound depth charges had detonated. Only the wing float from the aircraft was found."
Pilot error was thought to be the cause of the accident. "Insufficient experience on part of the pilots in that they failed to correct sufficiently after the initial bounce." The Court of Inquiry commented that dummy depth charges during that type of exercise be used instead of live depth charges. "It is appreciated that with very few operational aircraft available, it is desirable to have as many as possible ready for instant action in the event of enemy activity. However, armed aircraft in the hands of partly trained crews have proved very costly, and whenever operational conditions permit, live depth charges should be removed when practice flights of a local nature are being made by other than qualified captains." Other comments: "Obscure. Probable misuse of controls trying to correct for the bounce. Gustiness in the channel' other pilots up at the same time report that the air was turbulent. Similar accidents might be avoided if pilots were instructed in how to control the bounce once a bad landing has been made."
A ceremony to remember the crew of Stranraer 935 took place on November 19, 2011 in Alliford Bay. The full Court of Inquiry can be found on microfiche T12341, starting at image 1364.
Please see link below for photos and more information.
LINKS: