Lawrence Alfred Bernard Horn R79690
March 10, 1915 - August 23, 1942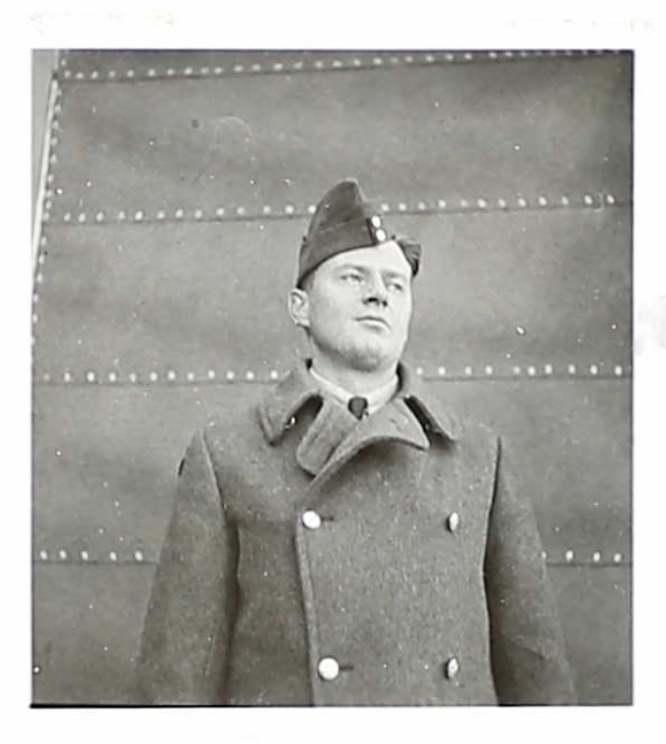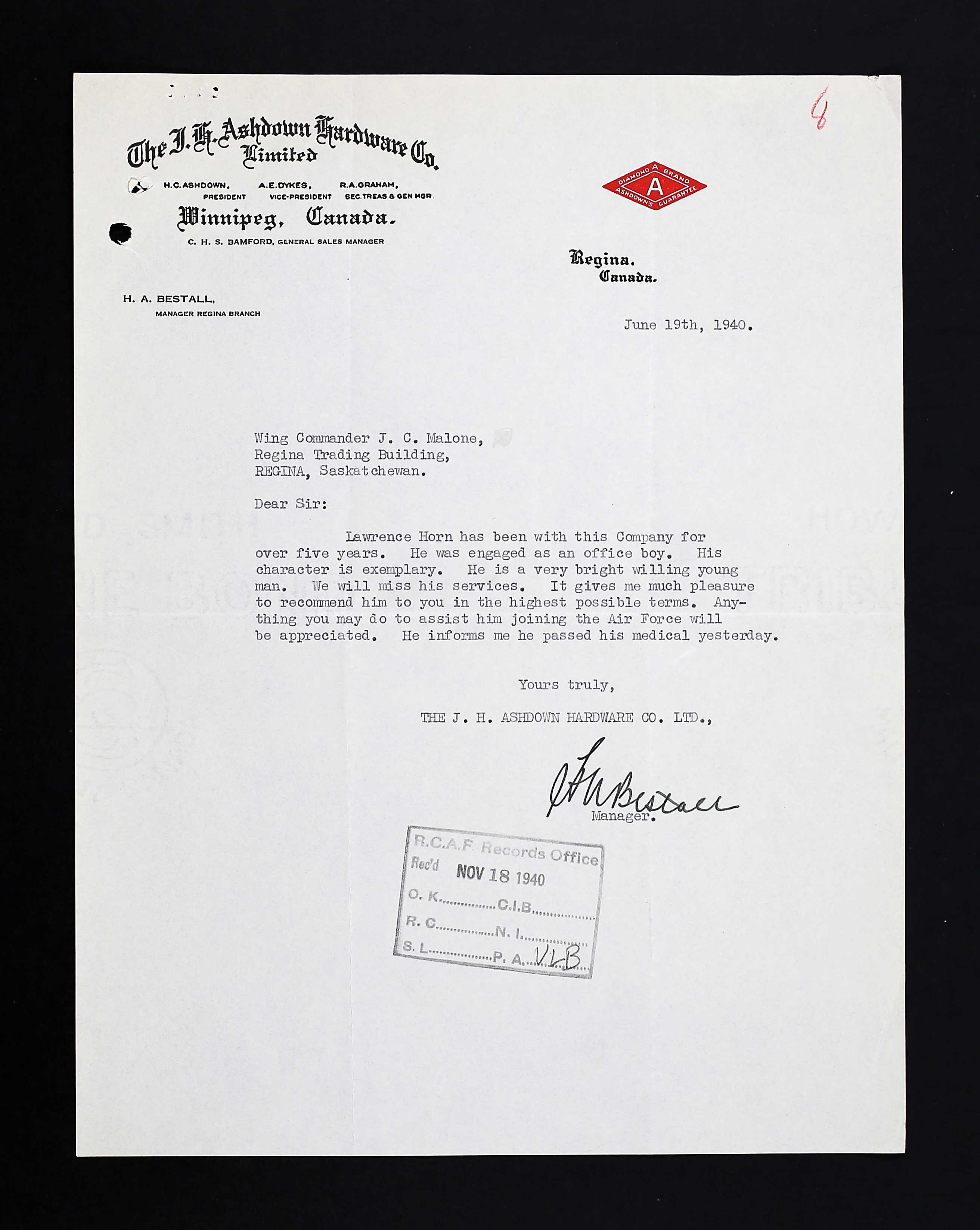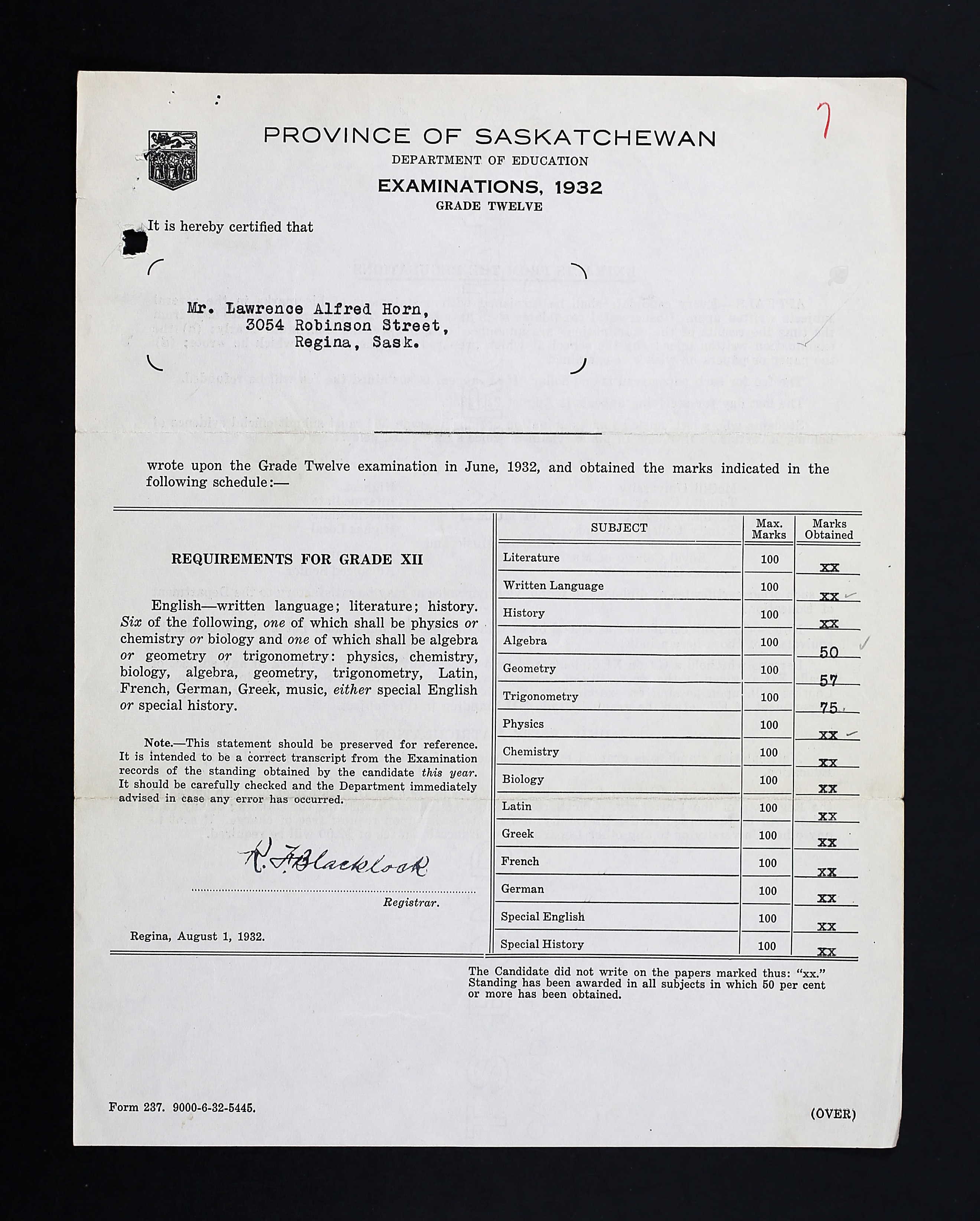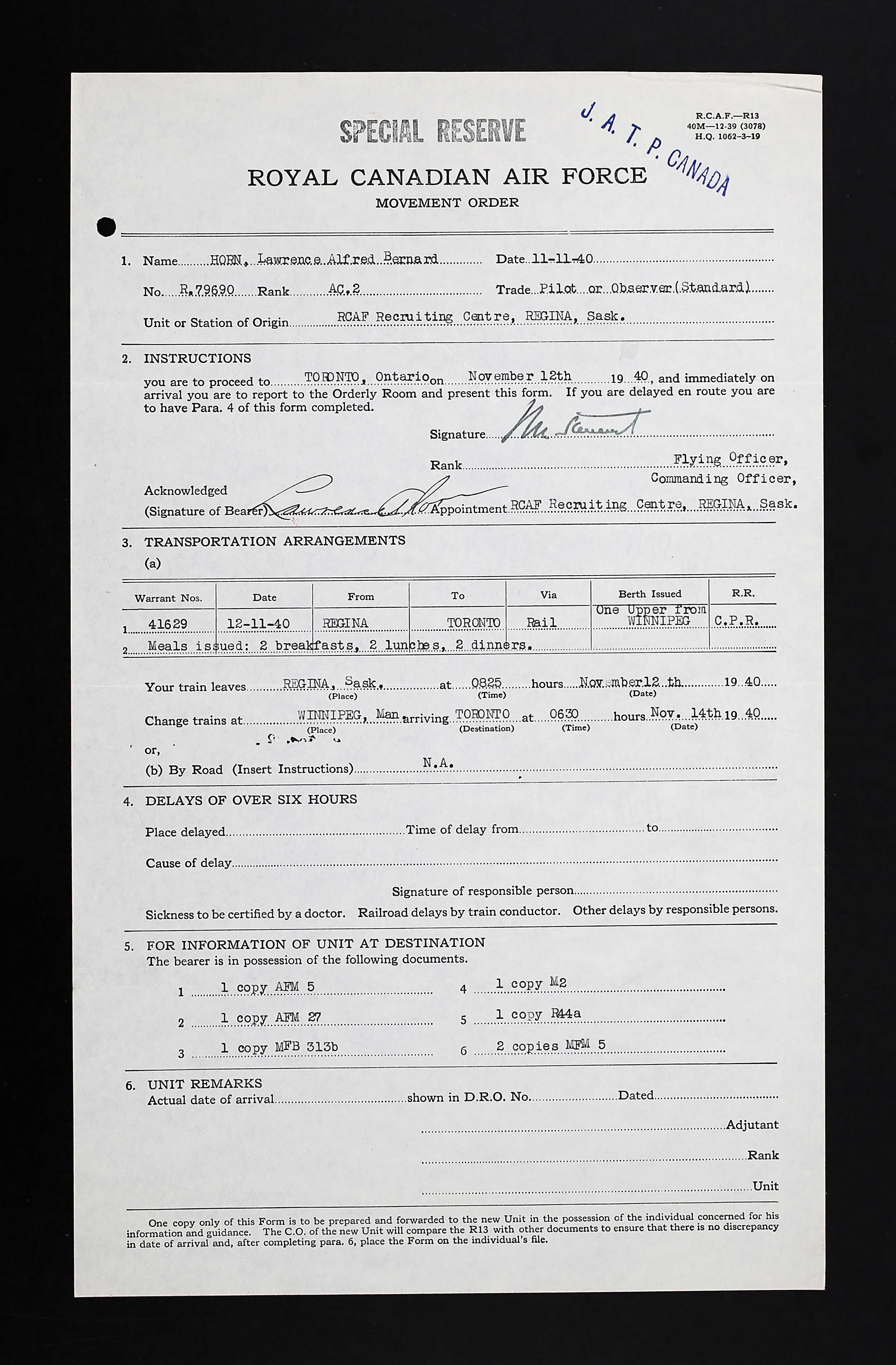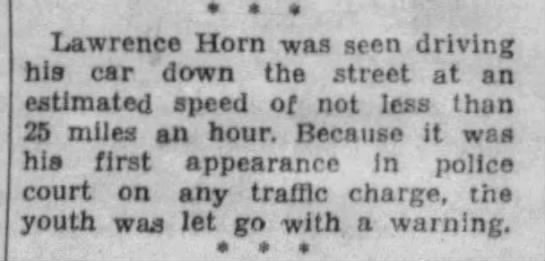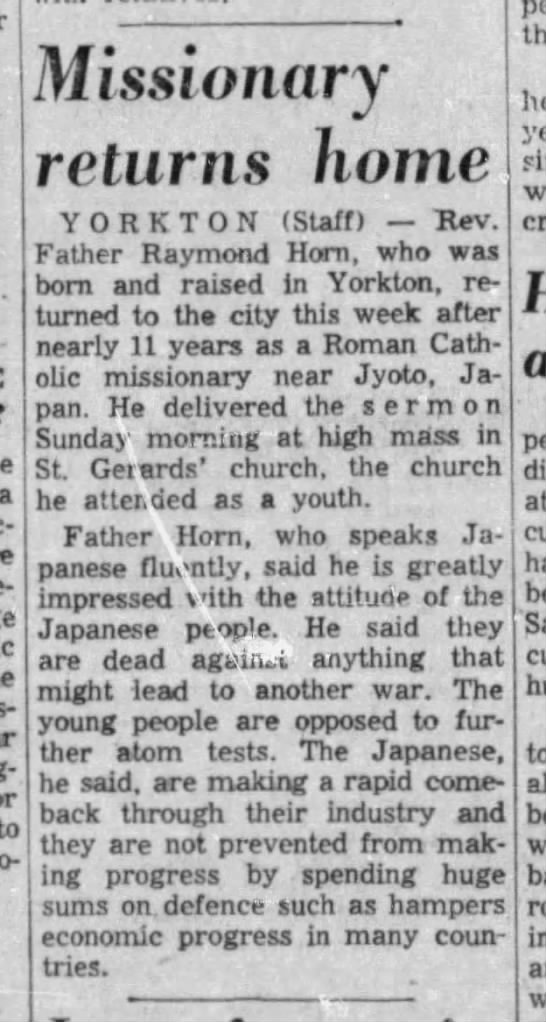 Hardware clerk from Regina with private pilot's license becomes pilot in the RCAF. Aboard Stranraer 951 when it went down 90 miles west of Vancouver Island in stormy waters.
Lawrence Alfred Bernard Horn, born in Yorkton, Saskatchewan, was the son of Bernard Francis Paul Horn, reporter, and Elizabeth Mary (nee Ford) Horn of Regina, Saskatchewan. He had one brother, Raymond Thomas Horn, a missionary priest in Dawson Creek, BC, later in Japan. The family was Roman Catholic.
In 1930, Lawrence moved to Regina with his family and attended Central Collegiate and Campion college. He graduated with a partial Grade XII in June 1932, his highest mark in trigonometry (75%). He was employed as a clerk at J. H. Ashdown Hardware before enlisting with the RCAF in 1940. He was in debt $150 on his car.
He had taken flying lessons in Regina and earned his pilot's license, with eleven hours solo. He enjoyed playing golf and hockey. He had previously tried to enlist with the RCAF in 1938 but "failed because of weak feet."
"An excellent type of applicant. Good background, fine appearance and well-mannered. Should make fine pilot and officer." Lawrence stood 6' 1 ½" tall and weighed 189 pounds. He had blue eyes, reddish brown hair, and a ruddy complexion. His mouth was healthy and he was dentally fit. Lawrence wanted to continue in aviation after the war. He had the very occasional cigarette and occasional alcoholic beverage. "General condition satisfactory. A bit overweight. Pulse responses to exercise and 40 minute test rather high, probably due to lack of training and subject to improvement. Cardiovascular efficiency satisfactory. Regarded as fit."
Other observations: "A desirable type of candidate who has a private pilot's license and two hours' flying. Mentality well above average and of pleasing personality. History of sleepwalking in childhood may be safely disregarded as may the history of other childhood diseases including simple purpura (blood vessels bursting). Health has been excellent for the past 15 years. General examination satisfactory. Candidate 21 pounds overweight but although out of training, is not obese. Pulse responses will probably improve with training and cardio vascular efficiency is satisfactory."
He was granted transportation on an upper berth (from Winnipeg) to Toronto from Regina aboard the CPR, issued two breakfasts, two lunches and two dinners, departing November 12, 1940. He changed trains at Winnipeg to Toronto, arriving November 14, 1940. Lawrence bequeathed his father his entire estate when he made out his will on November 15, 1940 at No. 1 Manning Depot, Toronto. He had $3100 in life insurance, his parents the beneficiaries.
At No. 3 ITS, Victoriaville, Quebec, April to May 1941: "92%. 2nd in class of 147. Cheerful man. Outspoken and frank. Man is very good type. Has been very anxious to get into Air Force. Chief characteristics: sense of responsibility, stolid type, stick to his guns. Very well set man. Recommend for commission."
He as then sent to No. 12 EFTS, Goderich, Ontario, until July 1941. "71%. Just an average pilot. Instrument flying poor; becomes sick in aerobatics especially spins. Had some previous flying experience so was not hard to instruct." In Ground Training: "Quiet, cautious type of pupil. Ability in classroom superior to his flying ability. Conduct has been excellent and with more experience in the Air Force, will be officer material. Needs confidence at present."
At No. 5 SFTS, Brantford, Ontario, until September 1941: "This pupil's progress was slow throughout the course but finished up an average pilot." In Ground Training: "Class average. Obtained a good pass in all subjects." He was 23rd out of 43 in his class with a 67.42%. "A slow student whose progress was retarded by who finished up a fair average. General attitude excellent."
Visits to his parents after he joined the RCAF were noted in the Leader-Post newspapers.
Lawrence took a course of instruction in Bomber Reconnaissance at No. 13 OT Squadron, RCAF Station, Patricia Bay, BC from October 1 to December 23, 1941. He was assessed as average in both ground school and as a flying boat pilot. He passed obtaining 79%. "Course not completed due to Squadron being engaged in Operational work. Showed average ability on the course. Progress a little slow at first but improved with experience. Attitude good."
At 120 BR Squadron, Coal Harbour, BC, March 1942: "Exceptional in deportment, dress and personal appearance on and off duty. Very smart and keen. Good control." He was promoted from Sgt to F/Sgt, earning an 88% on drill and ceremony.
From Aviation Safety Network: "At 1750 on August 23, 1942, Supermarine Stranraer 951 of 120 (BR) Squadron RCAF, with a crew of eight was on a routine combat patrol out of Coal Harbour, Vancouver Naval Air Station Base when it suffered engine failure and was forced to ditch. An SOS was received at 18.18 hours to say that it was sinking. A search located the aircraft but due to high sea conditions, rescue was impossible. Later searches failed to locate the aircraft or crew and they were lost without further trace."
Crew: • F/S Everard Thomas Cox (Captain) Vancouver, BC • F/S Lawrence Alfred Bernard Horn, (2nd Pilot) Regina Sask • Sgt Robert Bruce Stuart, (Observer) Vancouver, BC • F/S Mervyn Cram, (WAG) Renfrew, Ont. • Sgt Adolph Willard Anderson, (WAG) Selkirk, Man (under training) • Sgt Kenneth Earl Hope, (AFM) Vancouver, BC • Sgt Leslie Oldford, (AEM) Penhold, Alta • Sgt Charles Franklin Beeching, (AEM) Regina, Sask
In 1944, Lawrence's name appeared on a Roll of Honour at Holy Rosary Parish, Regina.
In late October 1955, Mr. and Mrs. Horn received a letter informing them that since Lawrence had no known grave, his name would appear on the Ottawa Memorial.
LINKS: