Kenneth William Raper J39969
March 1, 1923 - March 6, 1944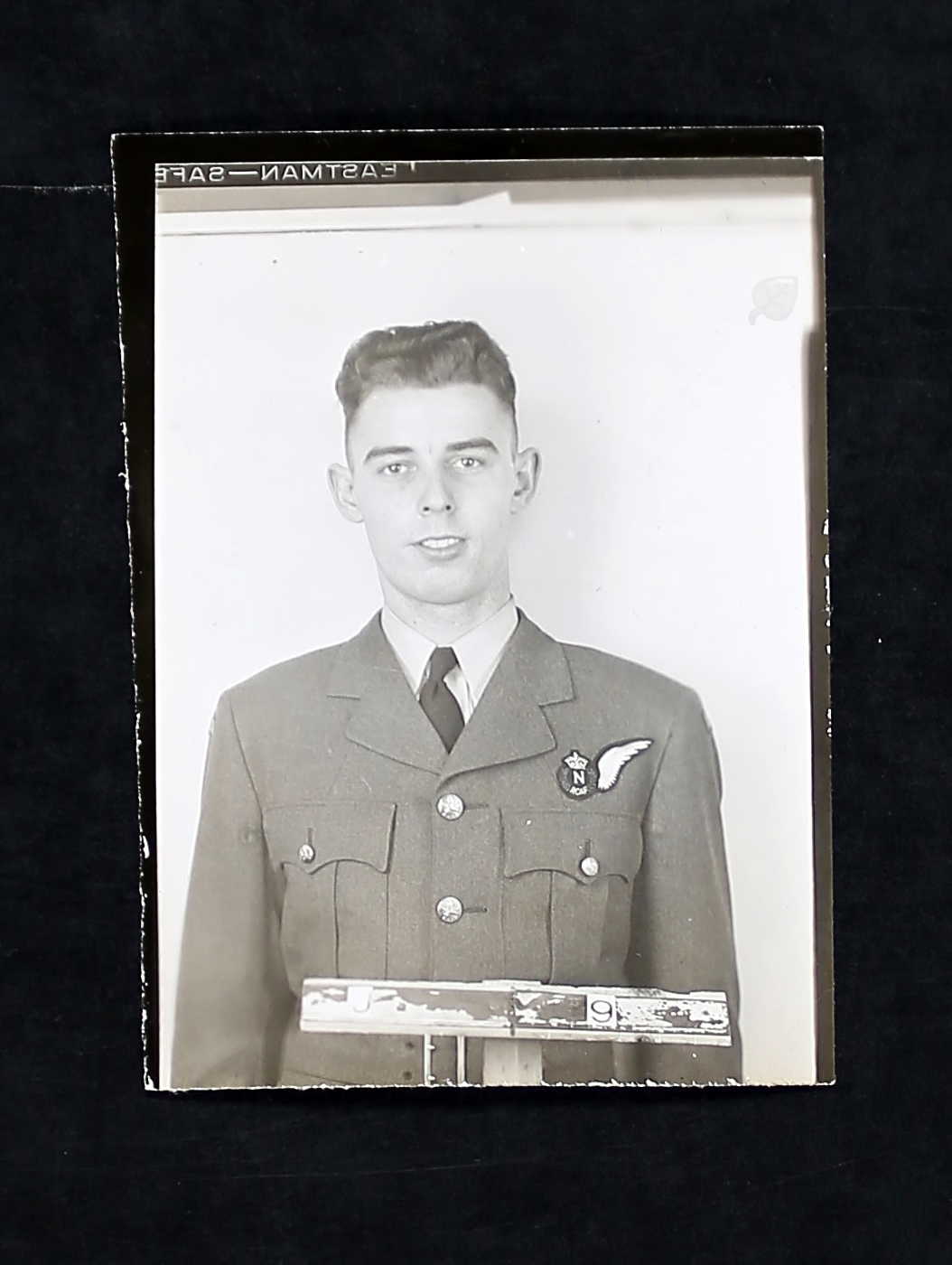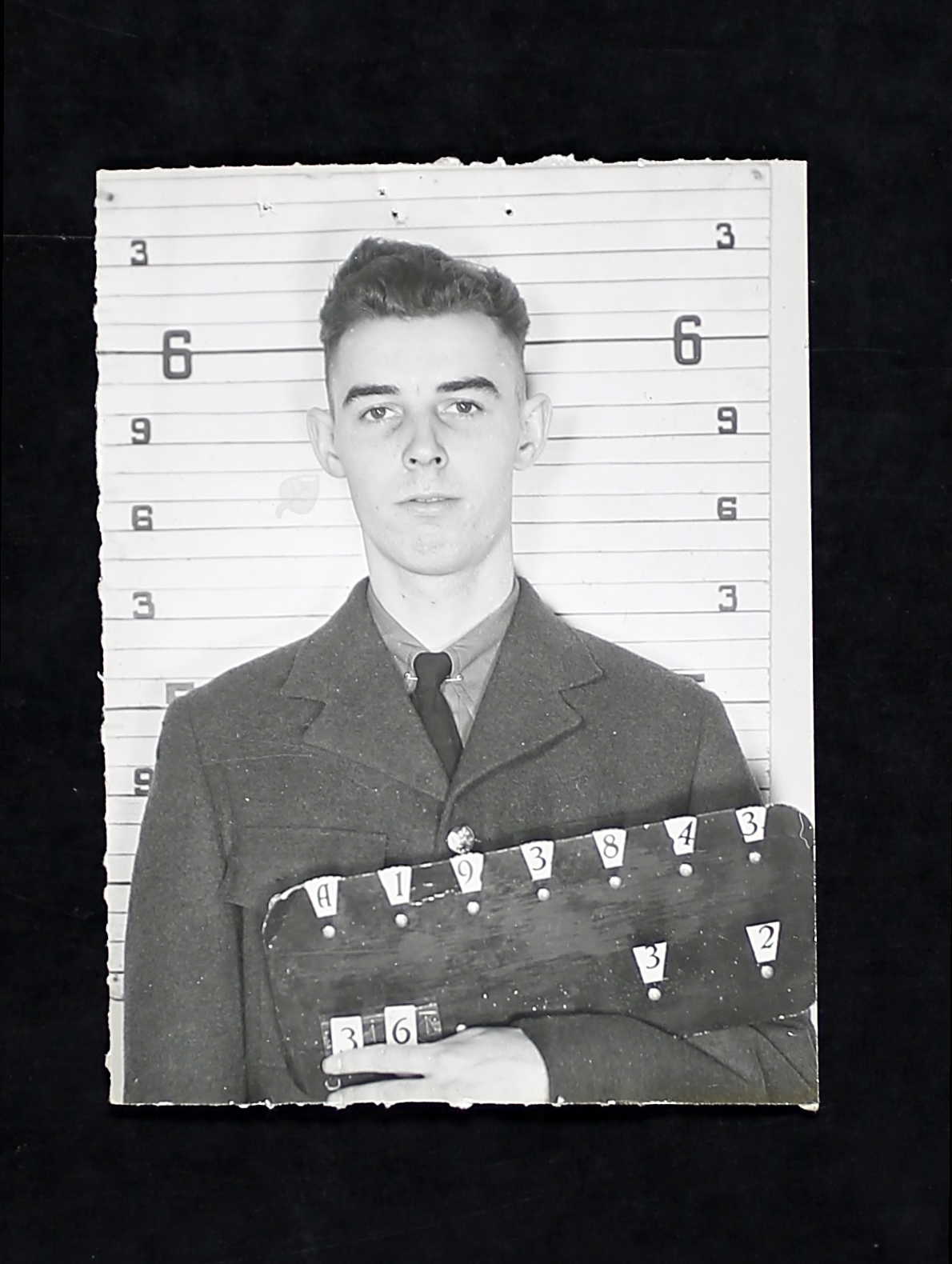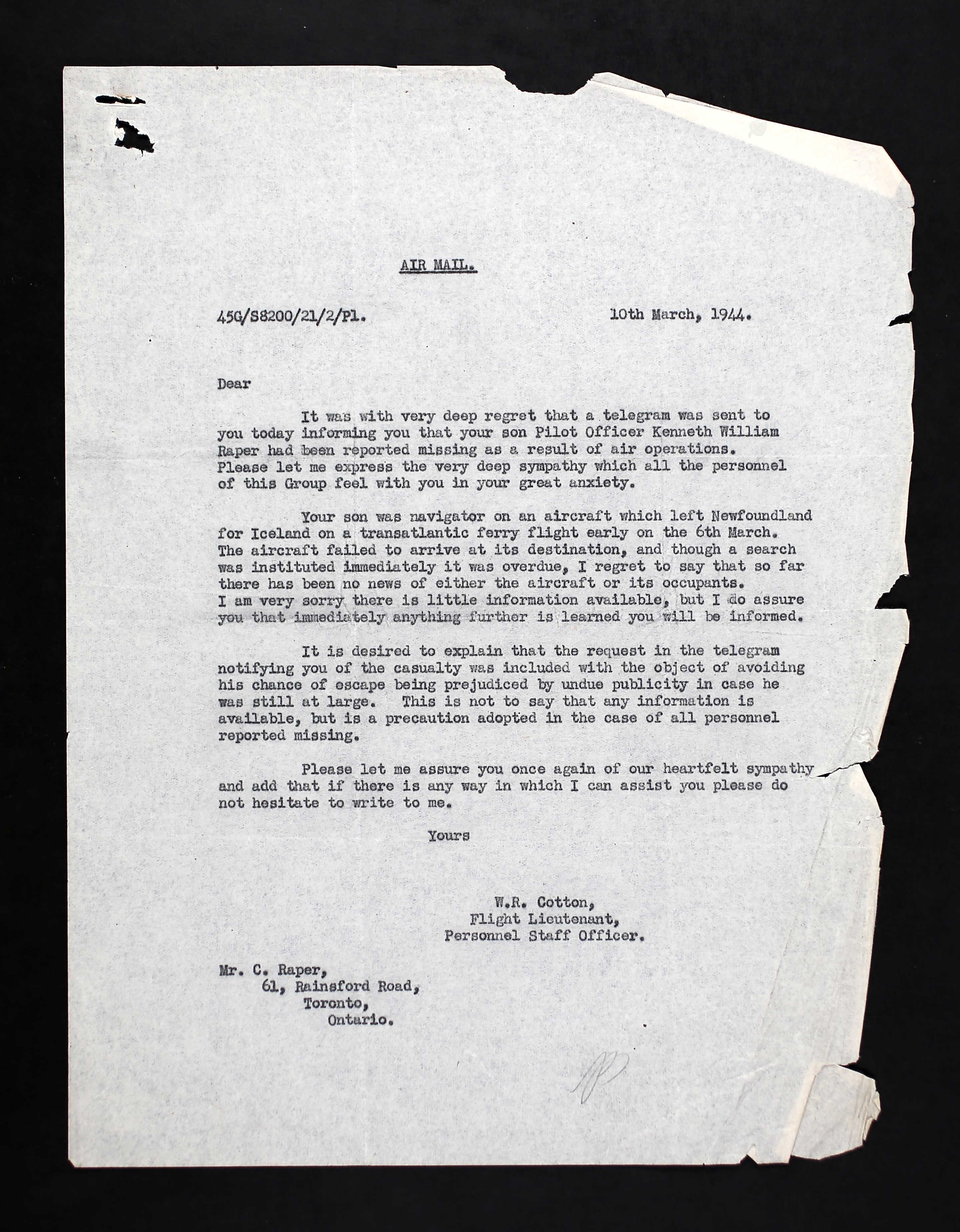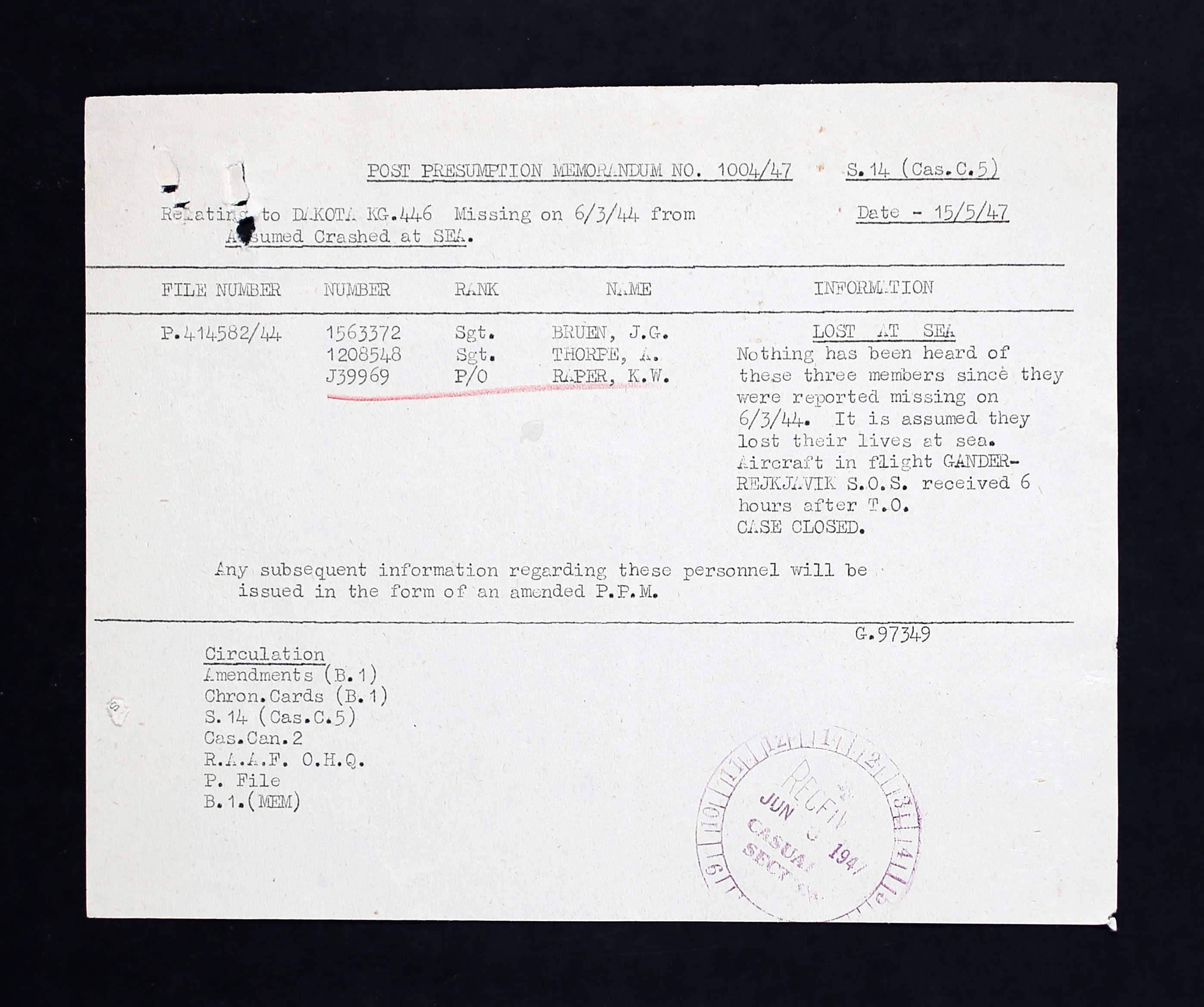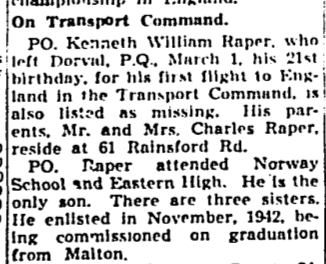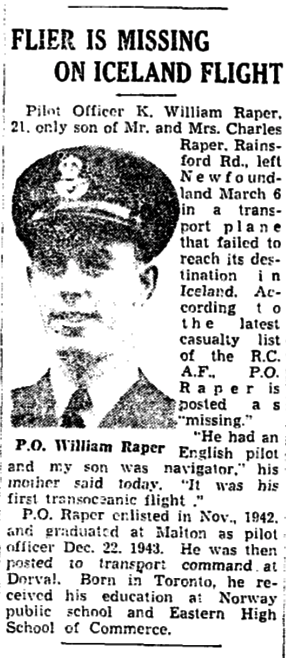 Production control clerk joined RCAF and became a navigator, attached to No. 45 AT Group, Dorval. Flying between Newfoundland and Iceland, he and two other crew were lost at sea.
Kenneth William Raper was the son of Charles Raper (1888-1962), installment collector, and Florence Henrietta (nee Davis) Raper (1891-1970) of Toronto, Ontario. He had three sisters, Barbara Marilyn Raper, Rita Carolyn Raper, and Marjorie Isobel Moulds. One brother, Gordon Herbert Raper died in infancy at the age of ten days, July 11, 1921. The family was Anglican.
Known as William, he worked as a production control/stock and records clerk for Rogers Radio Tubes, prior to enlisting in the RCAF in September 1942. On his interview sheet: "Likes mathematics, member of Cubs and Boy Scouts, two years. Age 19 ½. Good type of chap. Experience only in clerical work. No particular previous interest in aviation subjects. Is frank, stable, sincere, appears keen for aircrew, intelligent and well-balanced, should absorb training readily, prefers observer but accepts selection. Recommended for aircrew." He listed photography as a hobby. He swam, enjoyed riding and bowling. He stood 6'1" tall and weighed 140 pounds. He had brown eyes and brown hair. A brown speckled area at the base of his left thumb was noted. He smoked 10-12 cigarettes per day and drank the occasional beer. "Good, keen, alert. Wanted to be in aircrew for about one year. Had to work up confidence in himself and now is willing to try."
William was sent to No. 1 Manning Depot, Toronto, November 18, 1942 until February 7, 1943. He was at No. 23 Pre-Aircrew Education Detachment, RCAF, University of Toronto, February 8 until April 3, 1943. He earned 95% in science, 87% in math, and 100% in signals. March 3, 1943: "Intelligence standard; school record good. Youthful, lacking in self-confidence, aggressiveness, and drive. Fairly well motivated. Flying interest moderate. Prefers navigation, 2nd choice not made yet. Feels that he is not enough for pilot." William returned to No. 1 Manning Depot for three weeks before being sent to No. 1 ITS, Toronto, Course 79, May 16 until July 23, 1943. "Bright, mentally alert, more studious type, actions not too aggressive. Dependable." He warned 80% and was 59 out of 113 in class. He was then sent to No. 1 AOS, Malton, Ontario August 8, 1943 until January 6, 1944, where he earned his Navigator's Badge. Shortly afterward, he was attached to 45 RAF Air Transport.
Dakota KG446 crew, 45 Group RAF Air Transport, based out of Dorval, Quebec: Navigator P/O Kenneth William Raper, Pilot Sgt. James Gerard Bruen (RAVRF), and Radio Officer Sgt. Andrew Thorpe (RAFVR). Lost between Gander, Newfoundland and Reykjavik, Iceland. All three men's names are on the Ottawa Memorial.
From a letter dated March 10, 1944, addressed to Mrs. Raper from F/L W. R. Cotton, Personnel Staff Officer: "Your son was navigator on an aircraft which left Newfoundland for Iceland on a transatlantic ferry flight early on the 6th of March. The aircraft failed to arrive at its destination, and though a search was instituted immediately it was overdue, I regret to say that so far, there has been no news of either the aircraft of its occupants. I am very sorry there is little information available, but I do assure you that immediately anything further is learned, you will be informed. It is desired to explain that the request in the telegram notifying you of the casualty was included with the object of avoiding his chance of escape being prejudiced by undue publicity in case he was still at large. This is not to say that any information is available, but it is a precaution adopted in the case of all personnel reported missing."
In December 1944, Mrs. Raper wrote on the Estates form: "My son had a Victory Loan Bond ($50) which would be paid for in April last. He also wrote me that he had not drawn his pay and allowance due end of February last. I have not received the bond. I was notified by ATC at Dorval that my son's uniform, greatcoat, and fountain pen was forwarded to Ottawa last March."
On a Post-Presumption Memorandum No. 1004/47, dated May 15, 1947: "LOST AT SEA. Nothing has been heard of these three members since they were reported missing on 6/3/44. It is assumed they lost their lives at sea. Aircraft in flight GANDER-REJKJAVIK SOS received 6 hours after T.O. CASE CLOSED."
In late October 1955, Mrs. Raper received a letter informing her that since William had no known grave, his name would appear on the Ottawa Memorial.
LINKS: