Joseph Romeo Antoine Trudel R211246
-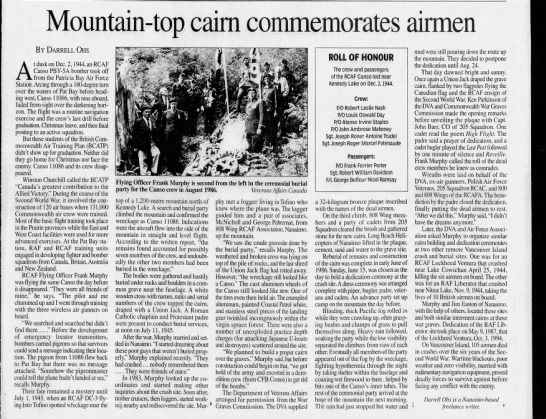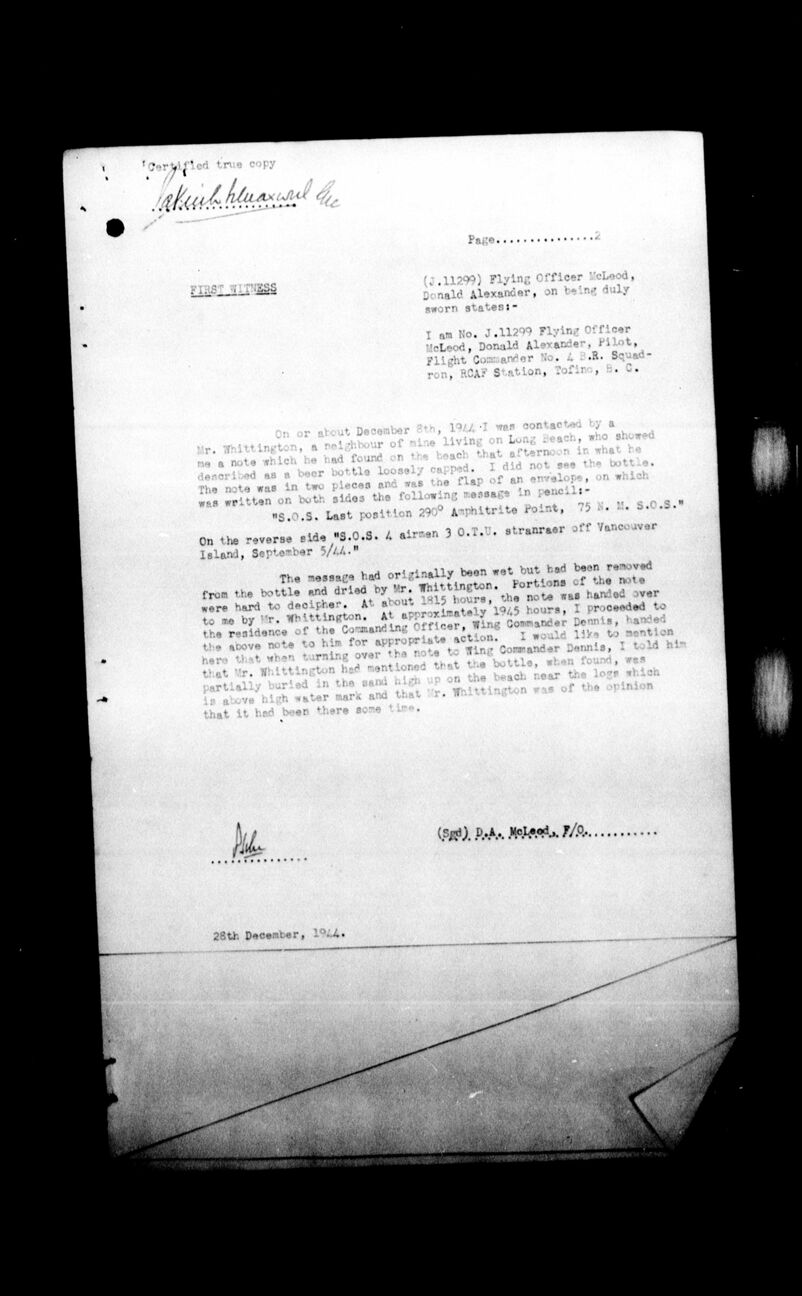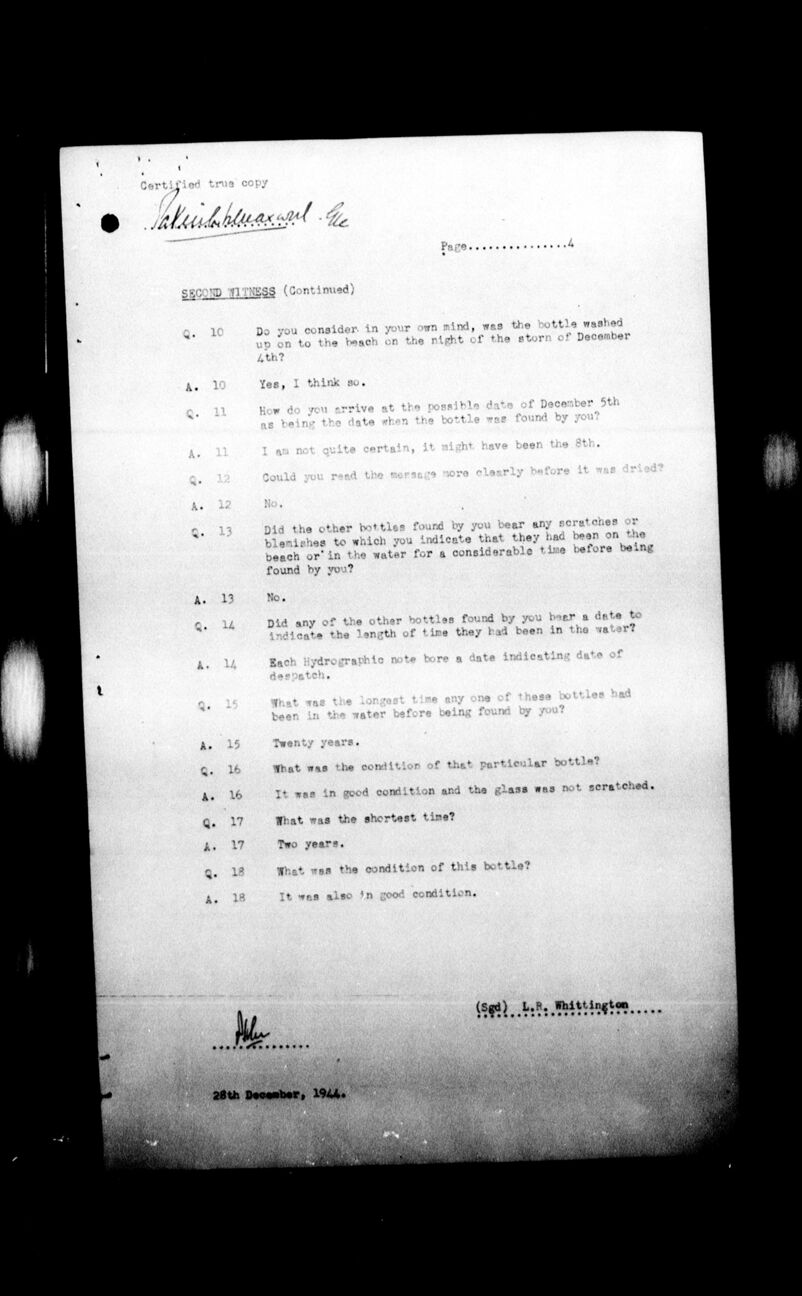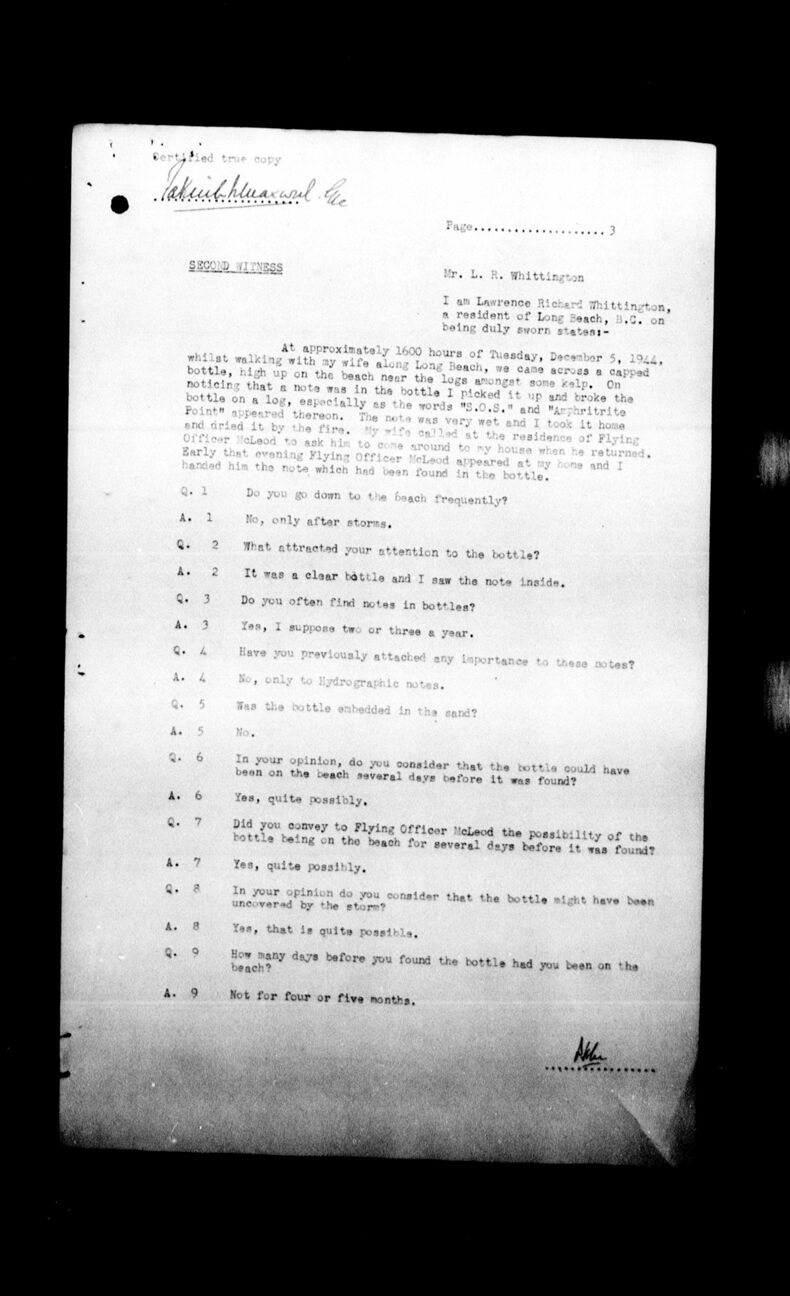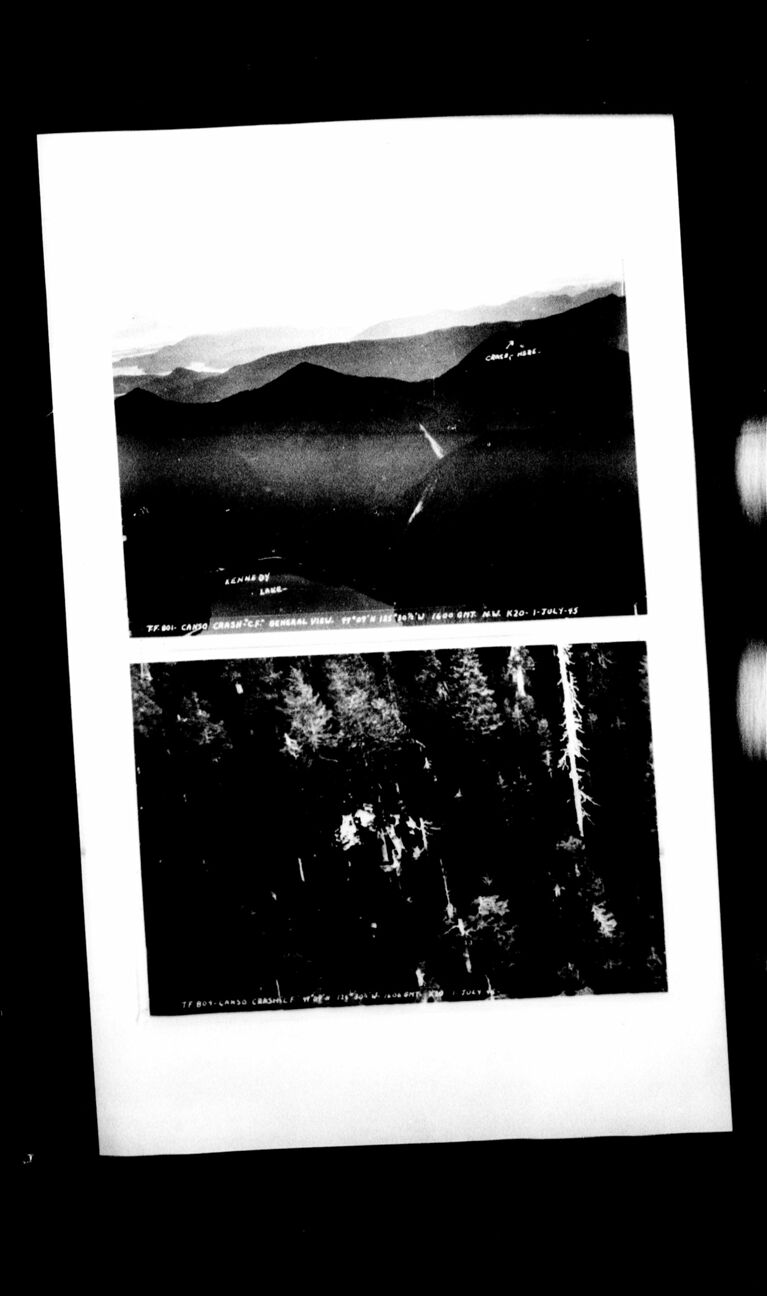 Laundry truck driver then employee in garages of Coca Cola joined RCAF and became WOAG after being in the motor division for one year. Aboard Canso 11086, he and eight others were lost on a night navigation exercise over Vancouver Island in December. Plane discovered in July 1945.
For more information, please click on the link below, courtesy of BCAM. Full Court of Inquiry on microfiche T-12355, starting at image 862.
LINKS:
CREW: *Sgt. Robert William Davidson, R268109, Flight Engineer *F/O Louis Oswald Day, J43966, 2nd Pilot *P/O John Ambrose Mahoney, J28161, Wireless Operator *F/O Robert Leslie Nash, J27069, Captain, Pilot *Sgt. Joseph Roger Marcel Patenaude, R253849, Wireless Air Gunner *P/O Frank Ferrier Porter, J48269, Flight Engineer *F/L George Balfour Nicol Ramsay, J7200, Navigation Instructor (screening Staples) *P/O Alonzo Irvine Staples, J45415, Navigator *Sgt. Joseph Romeo Antoine Trudel, R211246, Wireless Air Gunner
Three of the occupants were French speaking and had chosen to be together: Trudel, Mahoney and Patenaude.
Sole survivor. Pigeon #32, RCAF, 1064, returning to its loft at Patricia Bay, issued to F/O Nash. Its box was located, and it was discovered that the box had been sprung in "such a manner as to undo the catch thus enabling the pigeon to get free by exerting a little pressure on the door. The pigeon log was also found and no pages were missing and none contained any messages."
On July 1, 1945, the wreckage was found 30 miles east of Tofino on the SE slope of a mountain at about 3,000 feet. The investigation officer visited the scene on July 10, 1945. Trees were sheared off by the aircraft heading in a northwesterly direction at the moment of impact. A watch was found which had stopped at 8:27 pm. The fuselage was intact from the main undercarriage aft; the forward fuselage had burned back to the gear. Investigation felt that the pilot failed to reach a safe height while flying in bad weather in a mountainous area, off the mouth of the Strait of Juan de Fuca. They flew inland in the Ucluelet/Tofino area and disappeared off the radar plot. The bodies of the men were buried on site in a mass grave as the location was almost inaccessible. On August 24, 1985, a new cairn was built at the site with a memorial plaque and a formal dedication service was given for the lost airman.