John Nathan Treadwell J13747
April 6, 1917 - February 26, 1943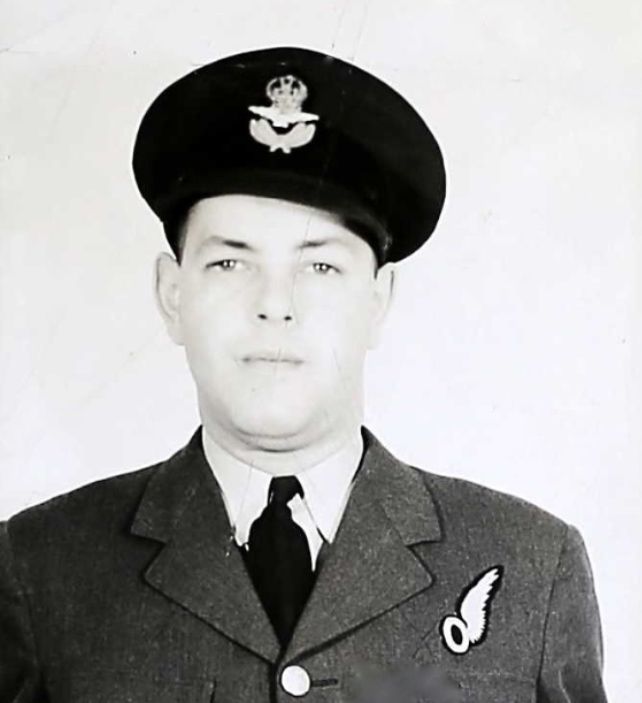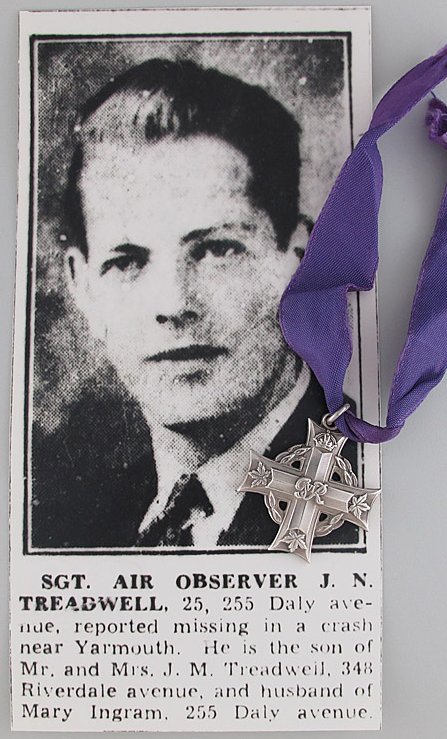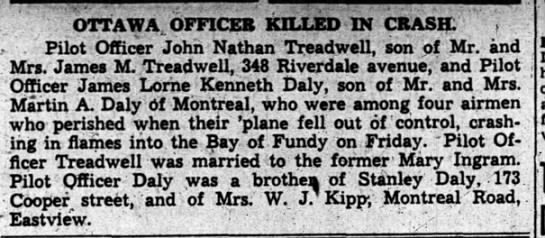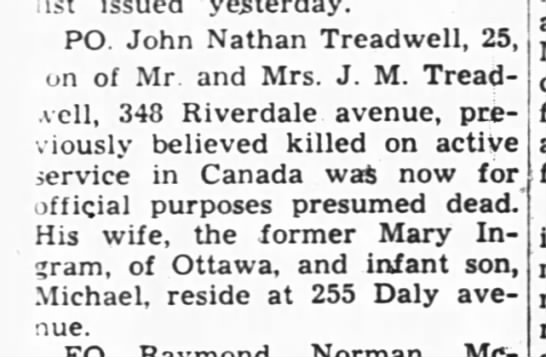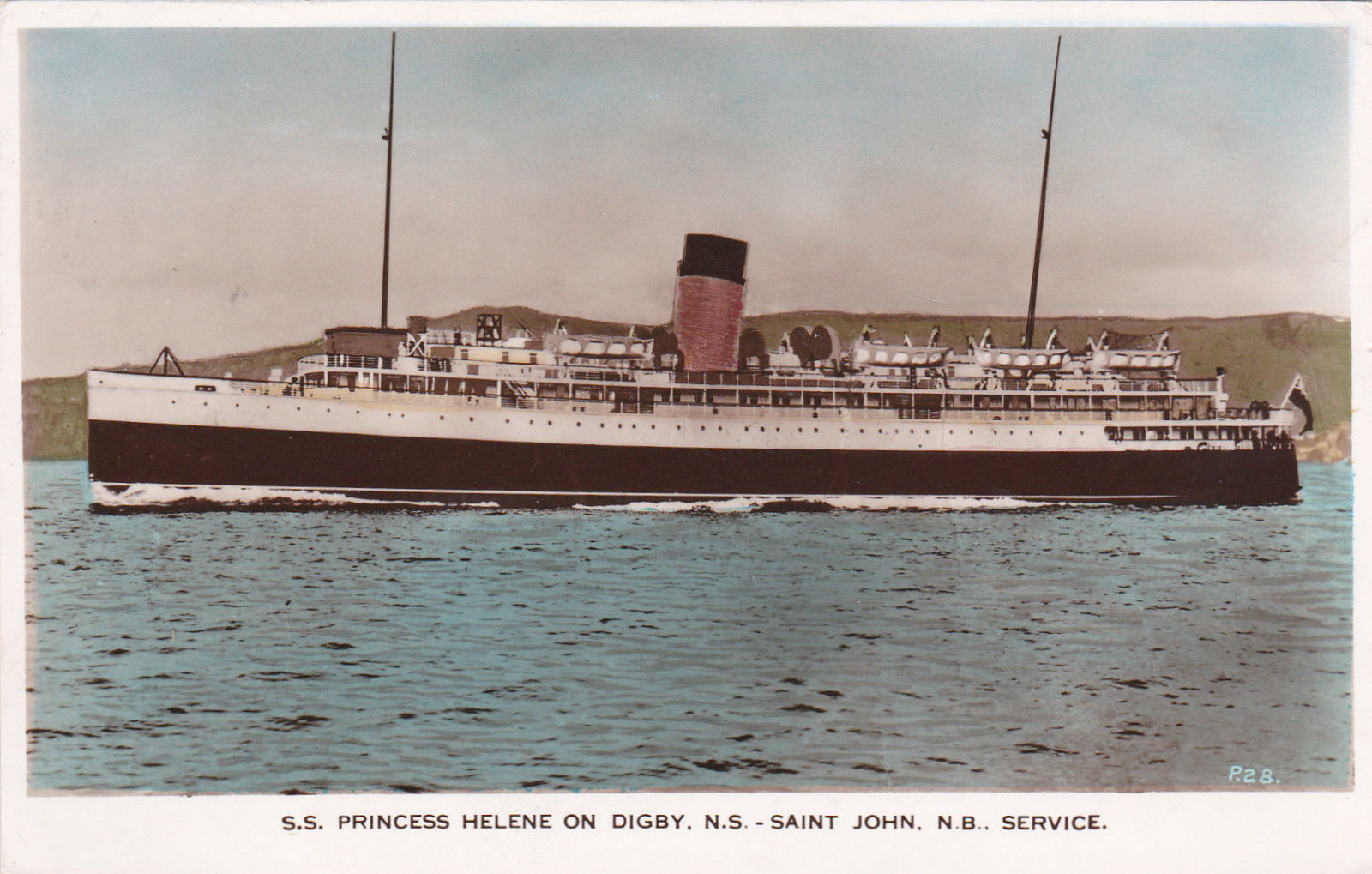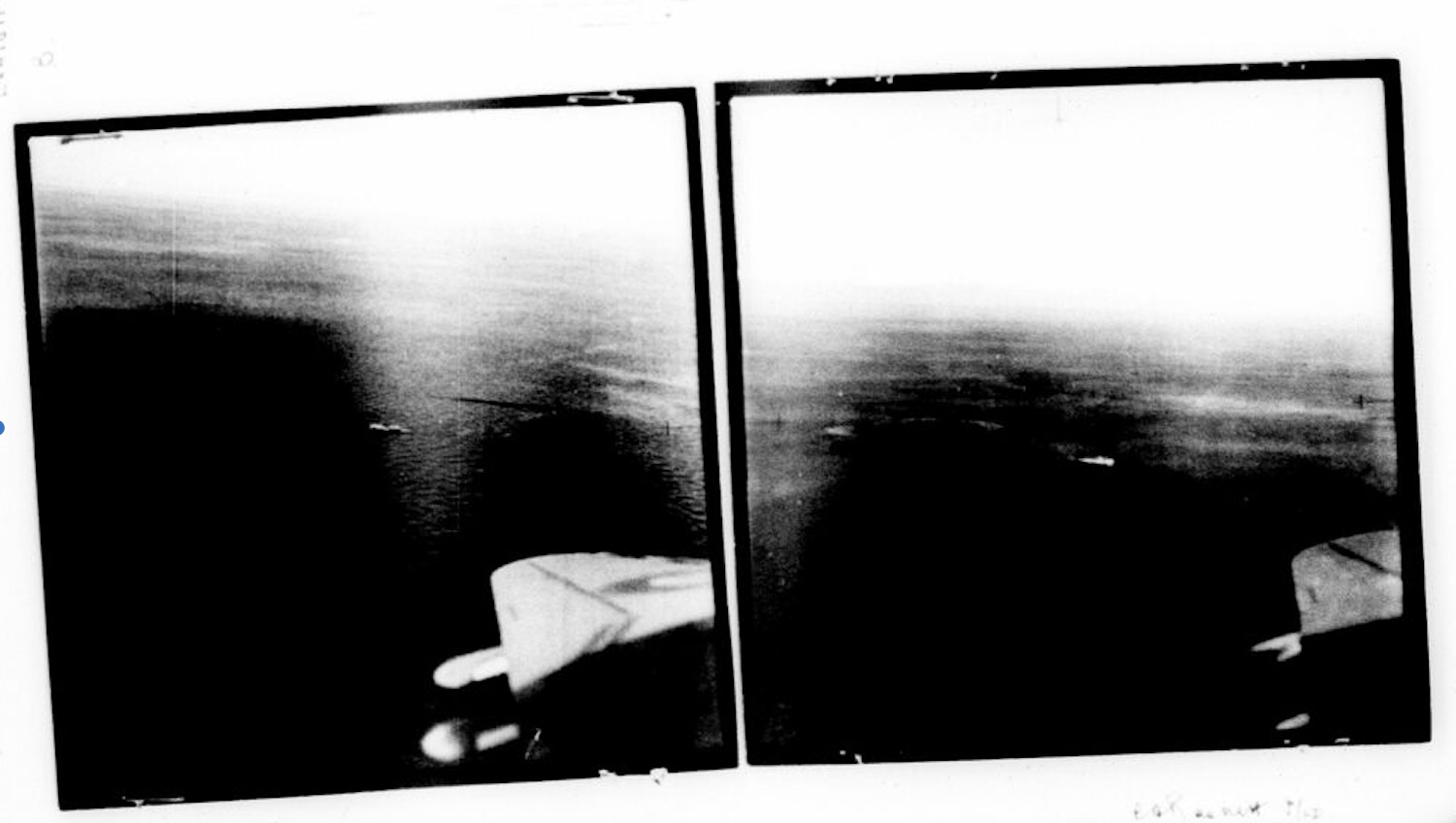 Sales rep for GM joined RCAF and became skilled navigator. Posted to 113 Squadron, Yarmouth, aboard Hudson 634, plane exploded over Bay of Fundy.
John Nathan Treadwell, born in Saint John, New Brunswick, was the son of James Melville Treadwell, Department of National Revenue, appraiser's branch, and Rose Elizabeth (nee McGuire) Treadwell of Ottawa, Ontario. He had a brother, Stanley and one sister, Mrs. Elizabeth 'Betty' Sarah (Ira) Brown, living in Victoria, BC in 1943.
John attended school in Toronto, Detroit and Ottawa, senior matriculation, plus taking a business course at the Ottawa High School of Commerce. He worked from 1936-1939 at Canadian General Electric Co. Ltd., Ottawa as an order and quotation clerk, then left to accept a position at General Motors Acceptance Corp., London, Ontario from 1939 to 1941, as a district representative in Western Ontario before leaving that position to join the RCAF.
He had previous military experience with the Canadian Fusiliers in London, Ontario for one month. John liked to play rugby, tennis, golf, badminton, softball, and swim. He stood 5'10" and weighed 176 pounds. He had blue eyes and brown hair.
He started his journey through the BCATP at No. 1 Manning Depot, Toronto, October 2, 1941. "Mentally alert, stable, keen, controlled…athletic physique. Muscular but active. A well-developed lad, intelligent, pleasant, cool, confident, good reactions, superior type. Eager. Wants pilot. Second choice: observer."
John married Mary Elizabeth Ingram (1919-2010) on November 1, 1941, in Ottawa. They had a son, James 'Michael' (1942-1999). (She remarried in 1954 to Reverend David MacMillan Garth Thomson, curate of All Saints Church in Ottawa. They had two daughters.) Michael became a professor at Trent University.
He then went to No. 1 ITS, Toronto, December 1941 until February 1942. "Very capable, hard worker, serious, high sense of responsibility. Definite leadership qualities. Well above average type." John was 2nd in his class of 23 with 93%.
From there, he was at No. 1 AOS, Malton, Ontario until June 1942. "Excellent navigator does very neat and accurate work. ARMAMENT: Exceptional student. Has corrected fault with spoiled his bombing mark. Should be brilliant from here on. Very good observer. Knows and likes his work. Does considerable extra reading on the subject." John was first in his class of 24 with 88%. He was considered to be a possible instructor.
He was sent to No. 1 B&G School, Jarvis, Ontario until July 1942, then sent to No. 1 Central Navigation School in Rivers, Manitoba for another month before being sent to No. 31 GRS, Charlottetown, PEI until September 1942. He received his A/O Badge on August 21, 1942.
At No. 1 B&G School: "Very good bombing. Very good gunnery. Good student, active and persevering, conscientious. Good sense of responsibility. Good leader type. Very good on both class and practical work. 79.6%".
At No. 1 ANS: "Air work very good. A competent navigator. Ground work excellent. Knows his navigation. Not recommended as an instructor as he had set his heart on operational work and would not have given his best as instructor. He was first overall out of 24 in the class with 85%" Additional comments: "A first class type in every respect, able, obliging and independent thinker. First man in Course 44."
At No. 31 GRS: "Average. This officer is a good practical and theoretical navigator, but might prove unreliable in times of stress. Will need considerable practical experience to develop his self-esteem. AIR WORK: Above the average. This officer has obtained good practical and theoretical results but seems lacking in resourcefulness. Will doubtless improve with further service experience." He was "a good sound practical navigator who needs experience to develop his self-assurance. A good steady type of officer who can be relied upon at all times."
John had $7,500 in life insurance policies, plus an additional policy worth $1000 on life of his father. He was taken on strength at No. 1 Y Depot, Halifax December 29, 1942, then sent to No. 113 Squadron on January 29, 1943. A note in John's file: "Telephoned in from Yarmouth 2157 hours 3 March 1943, Hudson 634 in Bay of Fundy. Seen to crash. Marine craft from St. John and Digby searched scene for three hours. Recovered two bodies only. Scene of crash 17 miles northwest of Digby. All particulars coming over teletype when repairs in AM." TELETYPE: "CRASH OF HUDSON MK634 occurred approximately 17 miles NW of Digby, in Bay of Fundy. Witnessed by Captain and some crew members of steamship Princess Helene. Marine craft B117 from Saint John immediately despatched to area and picked up two bodies identified as P/O JLK Daly and Sgt. G Beverley and brought them to Digby. Marine craft B106 from Digby NS also despatched immediately to area. Picked up some wreckage of aircraft and patrolled the area approximately three hours without locating the remaining two members of crew. Two Lysanders from Saint John also patrolled area for two hours. No trace yet found of P/O JB Bond, pilot and P/O JM Treadwell, Navigator."
Hudson Mk III (BW634) - 26 Feb 43. This aircraft suffered an in-flight fire, may have exploded, and crashed into the Bay of Fundy about 17 miles north-west of Digby, Nova Scotia while escorting the S.S. Princess Helene. The mission was flown by 113 (Bomber Reconnaissance) Squadron from Yarmouth. Sgt Beverly is buried at his home in Winnipeg, P/O Daly is interred at Montreal.
"Aircraft crashed into sea. Aircraft was seen to catch fire in the air and explosion took place. Two bodies were picked up by crash boat, both having been killed in explosion of aircraft or by crash." Recommendation: "Practice of smoking in this type of aircraft be prohibited due to possibility of petrol fumes congregating in cockpit from leaky fuel system."
From the men's files, the pilot and navigator, and one WOAG indicated they did not smoke when they enlisted in the RCAF. James Daly, the WOAG, smoked the occasional pipe. During the course of the Court of Inquiry, one witness said that he knew that all the crew were smokers. Another witness found evidence of smoking in the airplanes, finding the occasional cigarette butts.
Mary wrote to the Secretary, Department of national Defence for Air in Ottawa in September 1943. "In reply, may I say I have received no further evidence or news concerning hi since the crash into the Bay of Fundy, February 26, 1943. I feel it will be quite right at this time to presume him dead for official purposes."
In late October 1955, Mary received a letter informing her that since John did not have a known grave, his name would appear on the Ottawa Memorial.
For more details from the Court of Inquiry, please contact me.
LINKS: