John Paul Sperling R94622
February 23, 1917 - February 14, 1943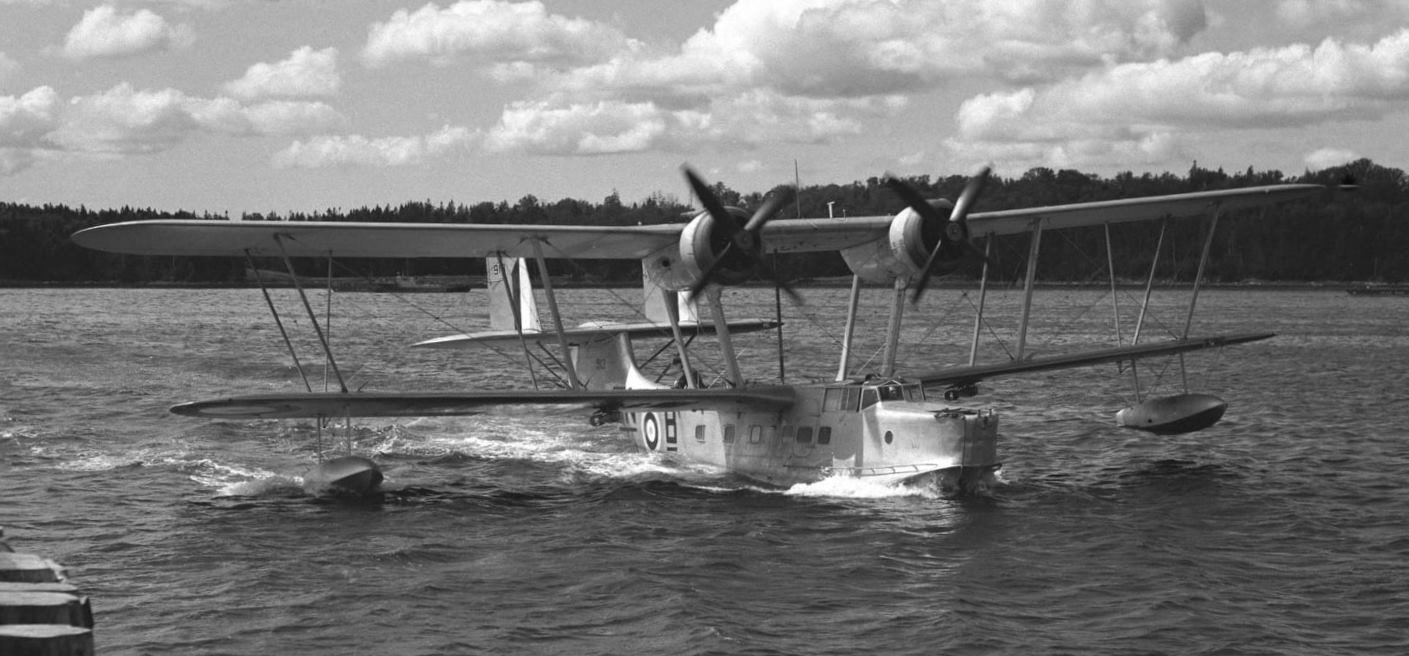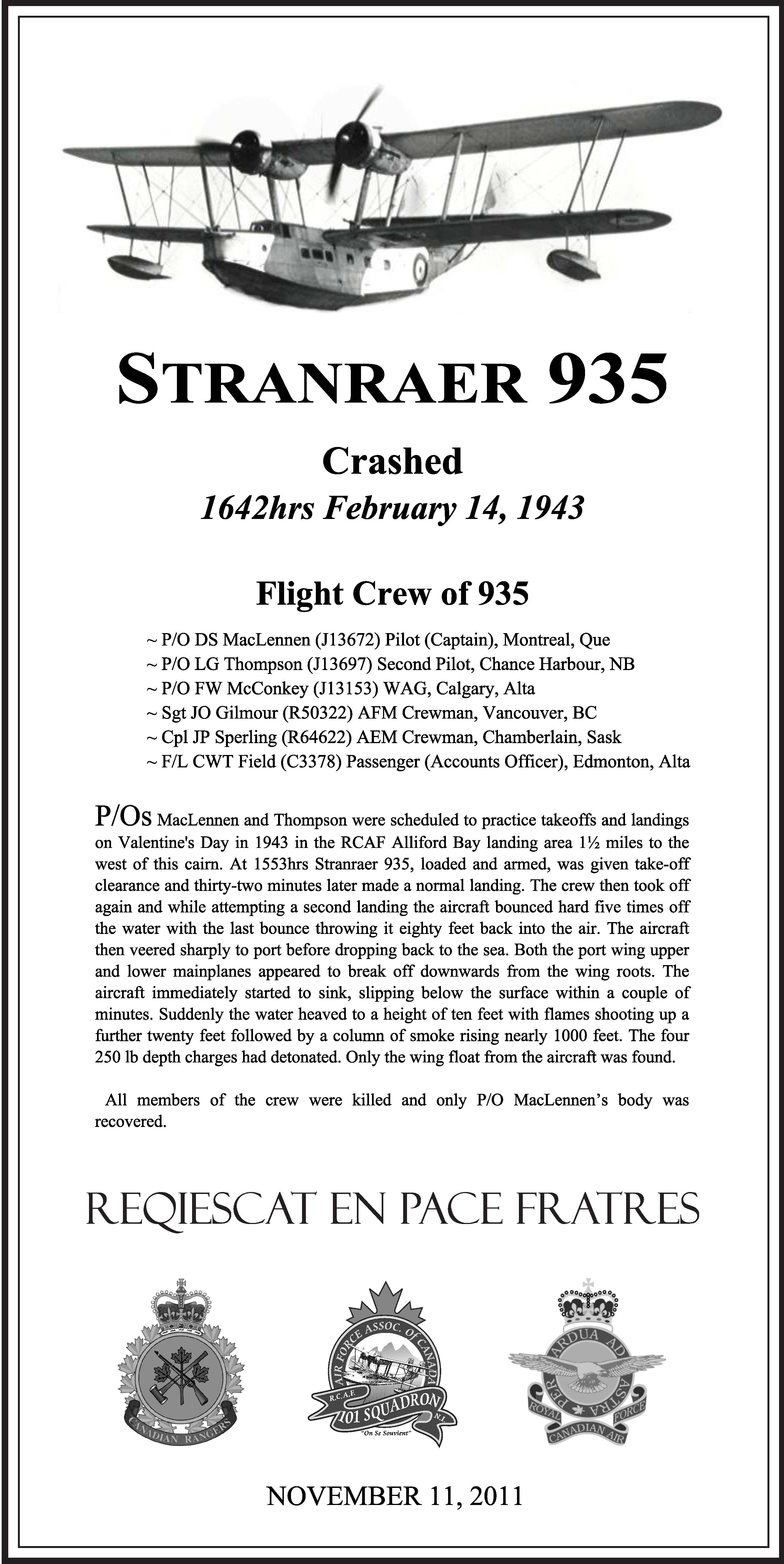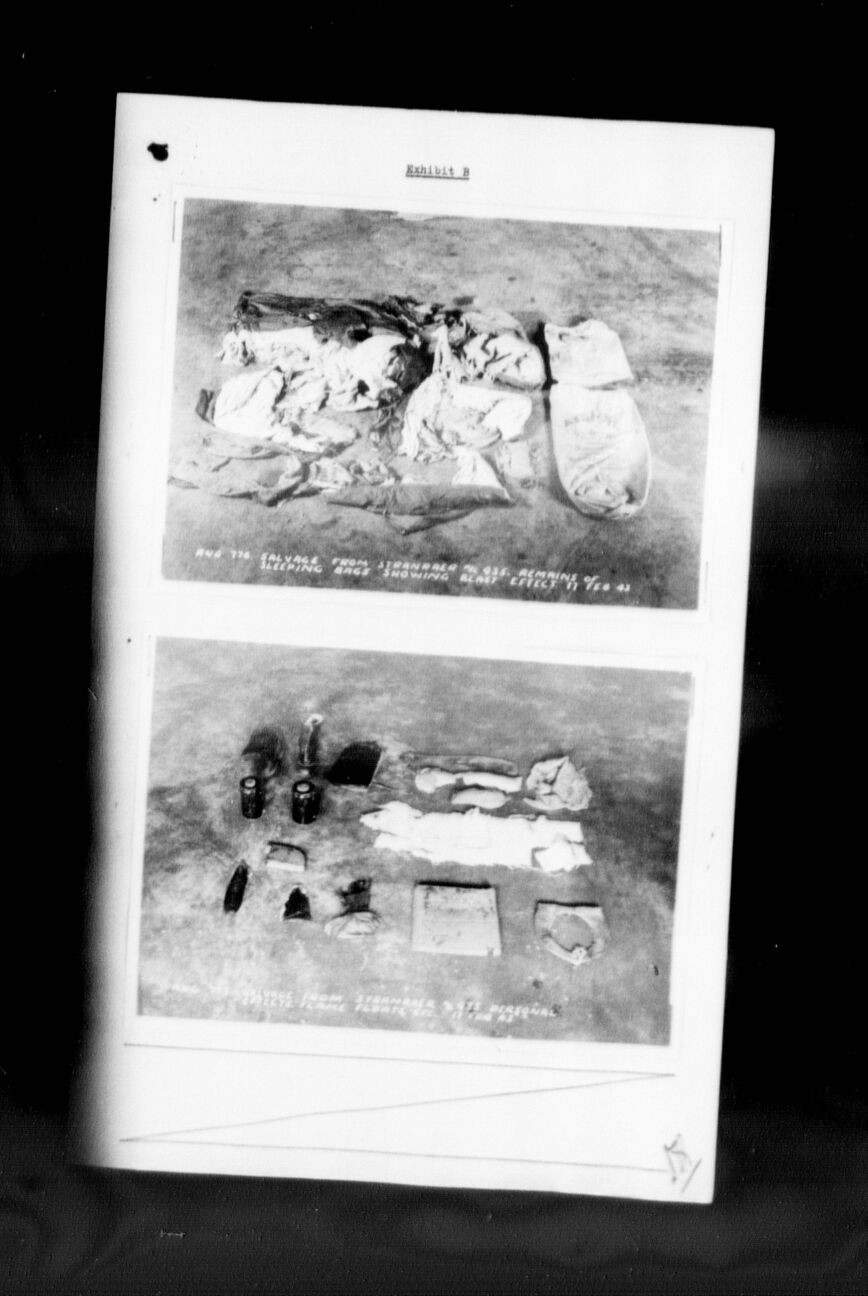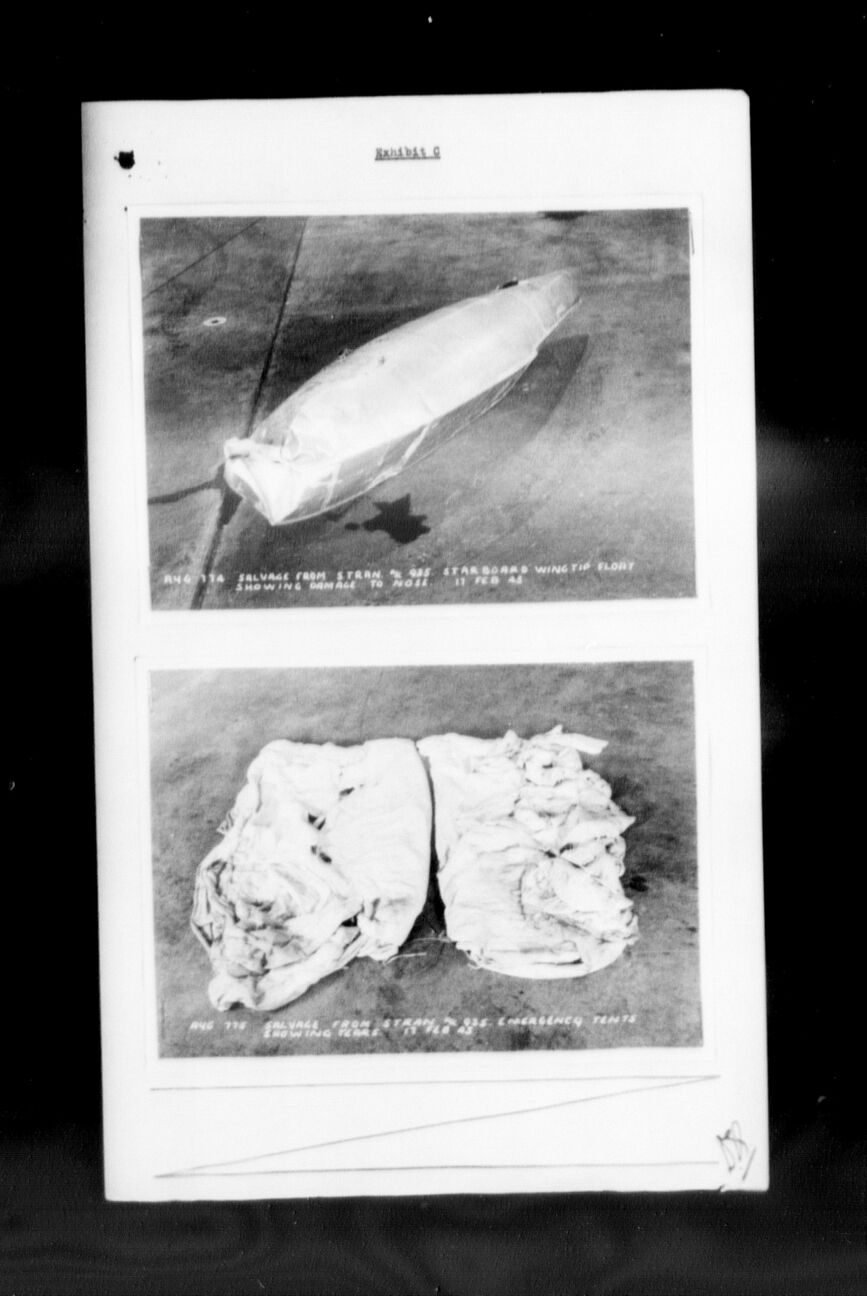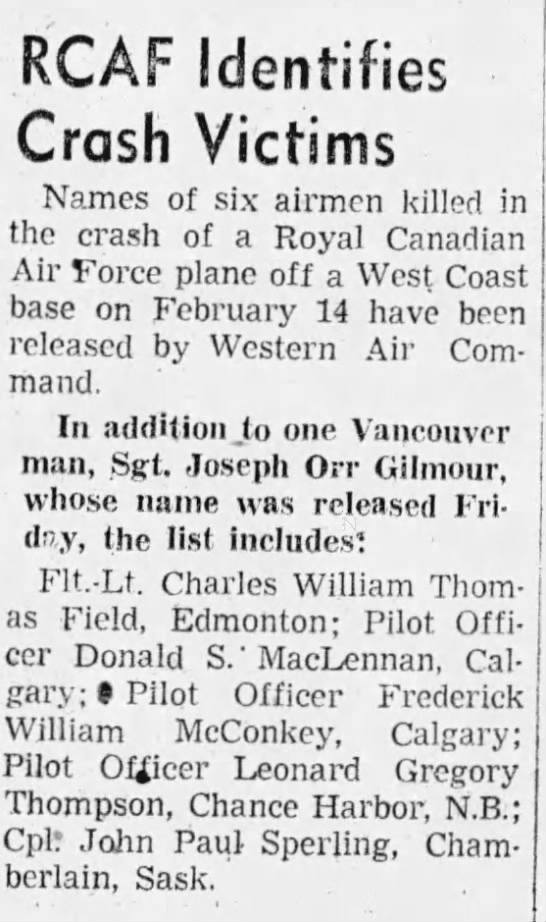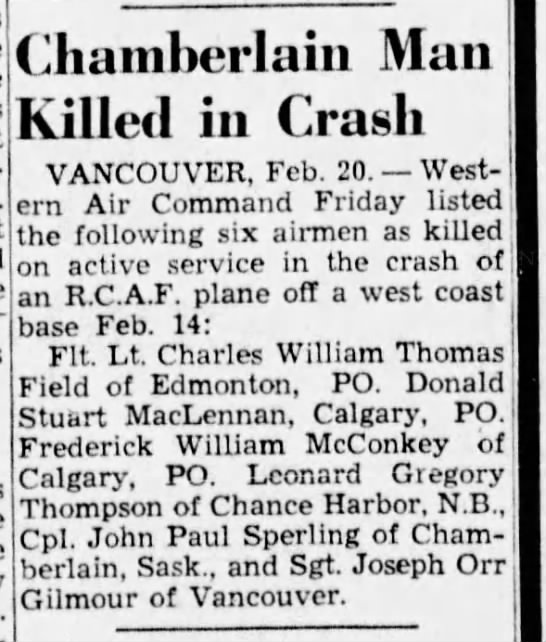 Grain farmer joined RCAF as aero engine mechanic. Aboard Stranraer 935, he was lost in Haida Gwaii.
John Paul Sperling was the son of George Sperling, farmer, (1889-1931) and Magdalena H (nee Walter) Sperling (1899-1961) of Chamberlain, Saskatchewan. He had two brothers and five sisters including Joseph Francis Sperling (1915-1997), Anne Martha Sperling Heinen (1918-2006), George B. Sperling (1920-2007) and Bernadine Barbara Sperling Anderson (1923-2018). Mr. Sperling died of a ruptured appendix. The family was Roman Catholic.
He was a grain farmer for nine years on his family's farm prior to enlisting with the RCAF, hoping to be a mechanic, transitioning after the war to a pilot He spoke English and German. He smoked 15 cigarettes a day and socially drank alcohol. He liked photography, softball and baseball. John stood 5' 9 ½" tall and weighed 150 pounds. "Reactions are somewhat slow. Physically fit for aircrew in any capacity." He was in debt $100 to Dr. Gordon Young, Moose Jaw, Saskatchewan and $46 to Providence Hospital in Moose Jaw for possible surgery he had in 1937 for a double herniotomy. He had brown eyes and black hair.
John was at No. 1 Manning Depot, Toronto, March 5, 1941 until April 28, 1941. "Engine theory good; some knowledge of mags and carb. Can drive and do repairs. Intelligence good. General appearance: Good." Standard AEM. From there, he was sent to No. 6 SFTS, Dunnville, Ontario until May 16, 1941, then sent to TTS, St. Thomas September 23, 1941 until taken on strength at Alliford Bay and Prince Rupert, BC.
John was at the station hospital March 29 to April 1, 1942 and again in September 14-18, 1942.
On February 14, 1943, Stranraer 935 was scheduled for a training mission between Maude and Lina Islands in the Skidegate Channel, Haida Gwaii, BC.
Aboard RCAF Stranraer 935: Pilot P/O D. S. MacLennan, J13673, Montreal, Quebec; Second Pilot, P/O L. G. Thompson, J13697, Chance Harbour, NB; WAG P/O F. W. McConkey, Calgary, AB; AFM Sgt. J. O. Gilmour, R50322, Vancouver, BC; AEM Cpl J. P. Sperling, Chamberlain, SK; and Station Accounts Officer F/L Charles William Thomas Field, Edmonton. All crew were killed. P/O MacLennan's body was the only body recovered (April 26, 1943).
Both pilots were scheduled to practice take offs and landing. "At 1553 hours, Stranraer 935, loaded and armed, was given take-off clearance and thirty-two minutes later, made a normal landing. The crew then took off again and while attempting a second landing, the aircraft bounced hard five times off the water with the last bounce throwing it eighty feet back into the air. The aircraft then veered sharply to port before dropping back to the sea. Both the port wing upper and lower mainplanes appeared to break off downwards from the wing roots. The aircraft immediately started to sink, slipping below the surface within a couple of minutes. Suddenly, the water heaved to a height of ten feet with flames shooting up a further twenty feet followed by a column of smoke rising nearly 1000 feet. The four 250-pound depth charges had detonated. Only the wing float from the aircraft was found."
Pilot error was thought to be the cause of the accident. "Insufficient experience on part of the pilots in that they failed to correct sufficiently after the initial bounce." The Court of Inquiry commented that dummy depth charges during that type of exercise be used instead of live depth charges. "It is appreciated that with very few operational aircraft available, it is desirable to have as many as possible ready for instant action in the event of enemy activity. However, armed aircraft in the hands of partly trained crews have proved very costly, and whenever operational conditions permit, live depth charges should be removed when practice flights of a local nature are being made by other than qualified captains." Other comments: "Obscure. Probable misuse of controls trying to correct for the bounce. Gustiness in the channel' other pilots up at the same time report that the air was turbulent. Similar accidents might be avoided if pilots were instructed in how to control the bounce once a bad landing has been made."
John is commemorated on the Ottawa Memorial as well as in the Chamberlain Cemetery, Chamberlain, Saskatchewan. A ceremony to remember the crew of Stranraer 935 took place on November 19, 2011 in Alliford Bay. Please see link below for photos and more information.
The full Court of Inquiry can be found on microfiche T12341, starting at image 1364.
LINKS: