John 'Scotty' McIntosh R151517
March 18, 1919 - July 21, 1942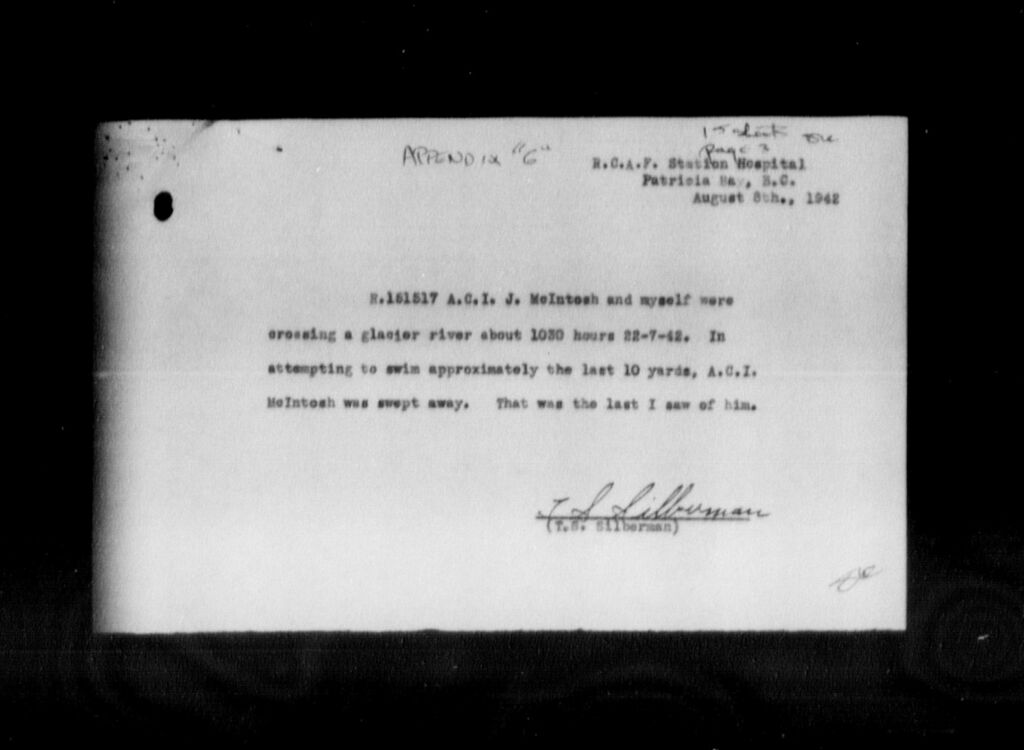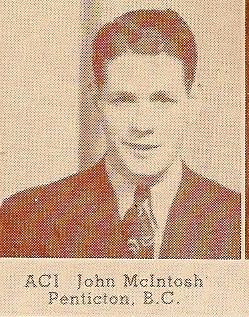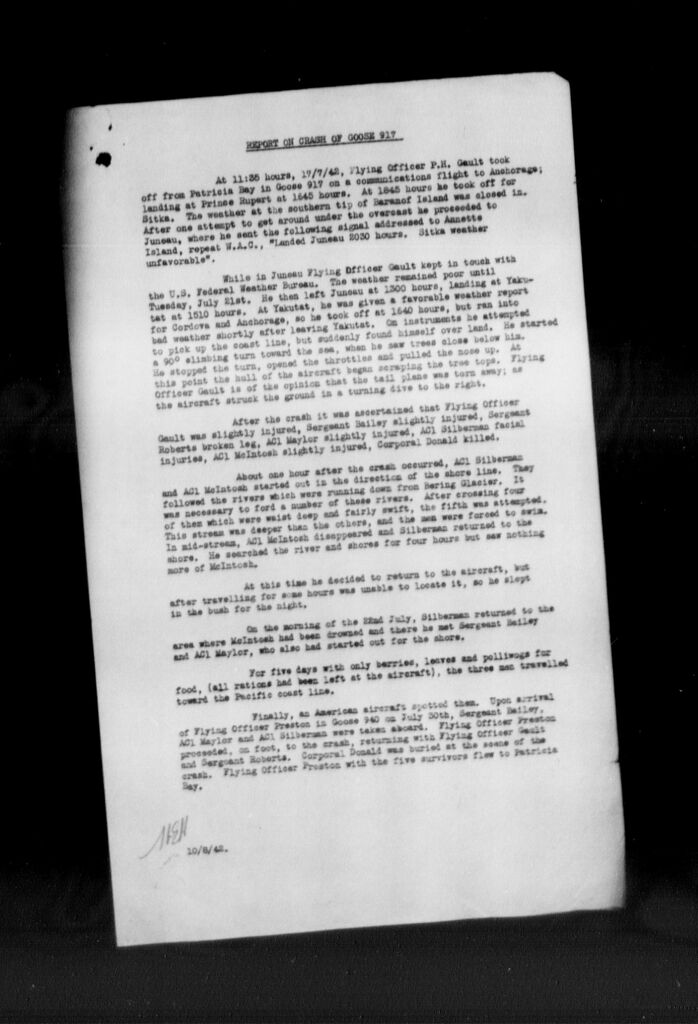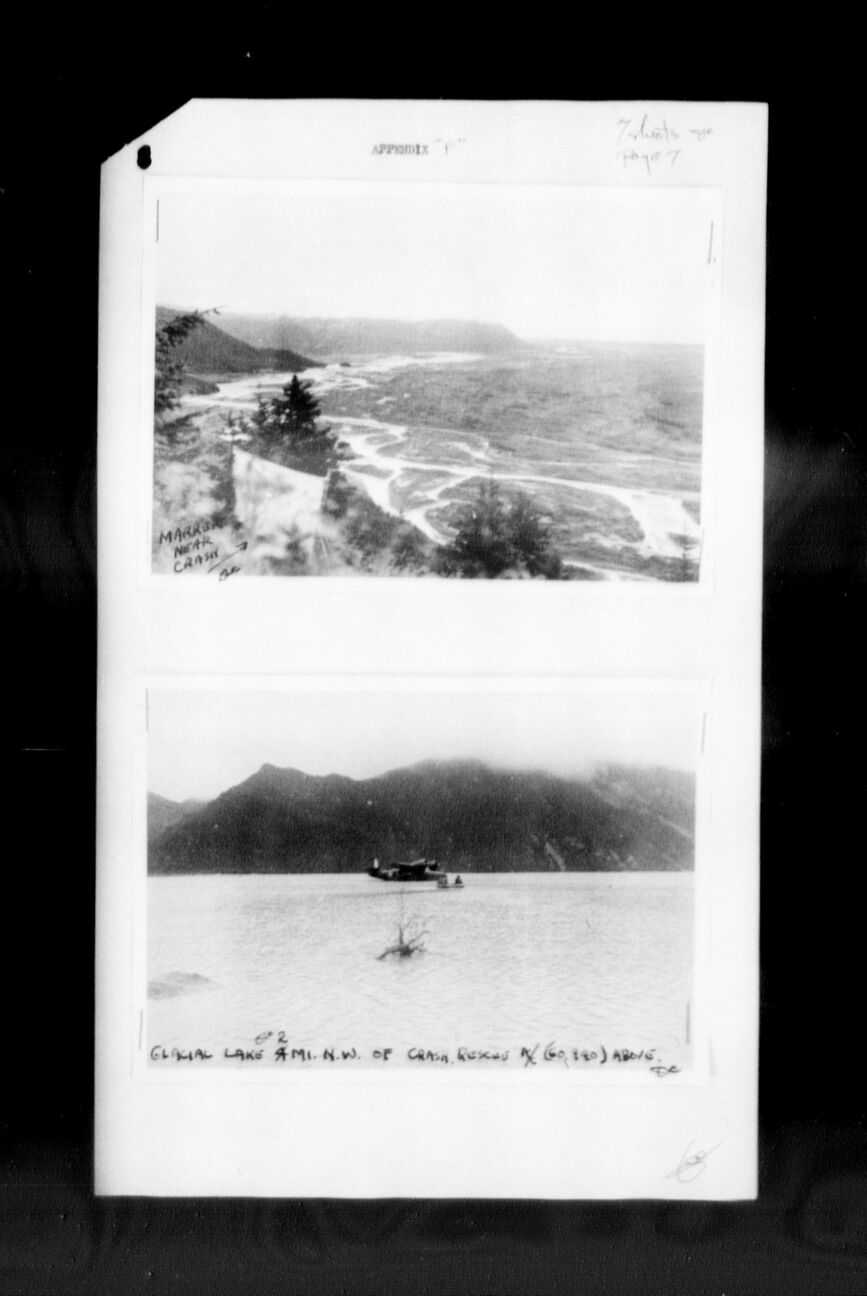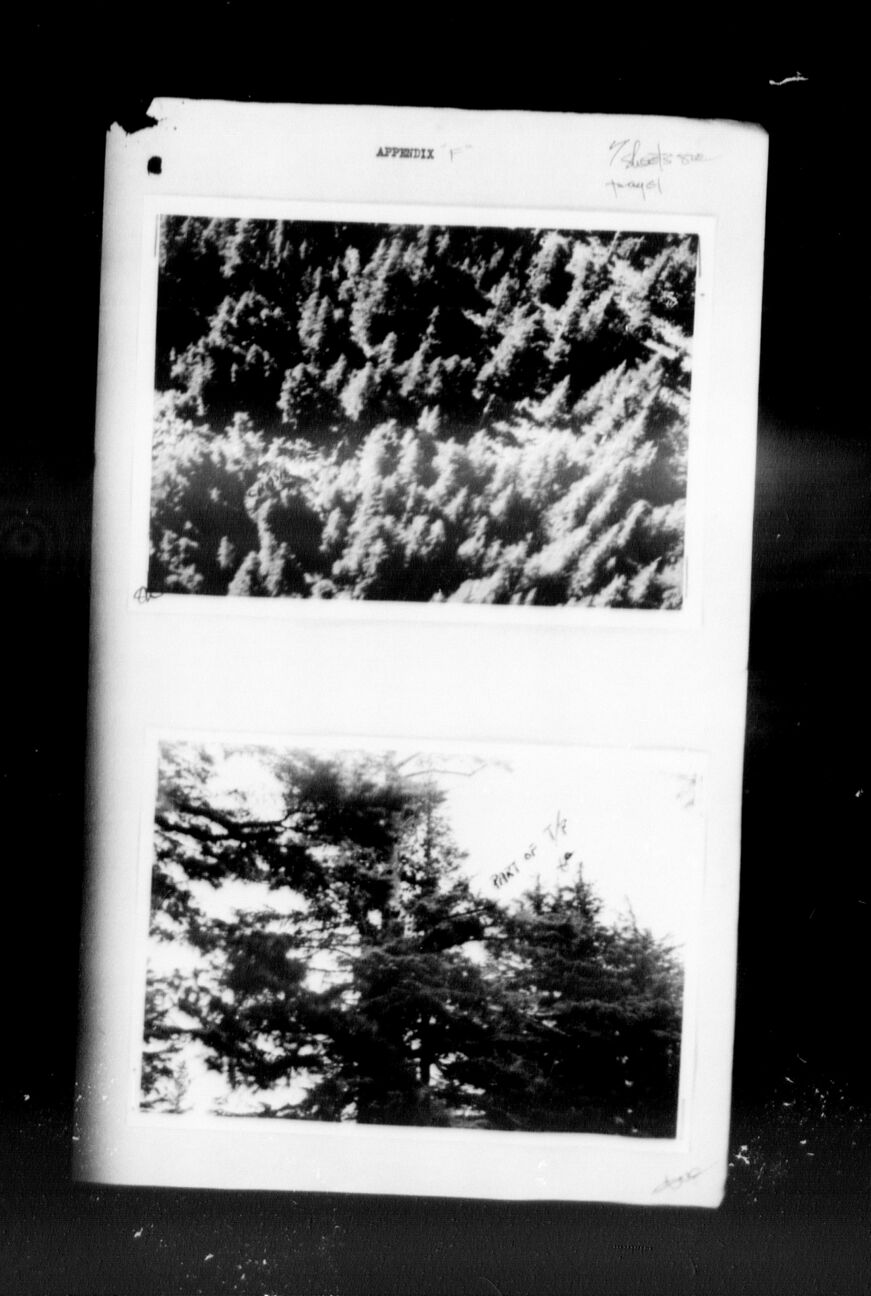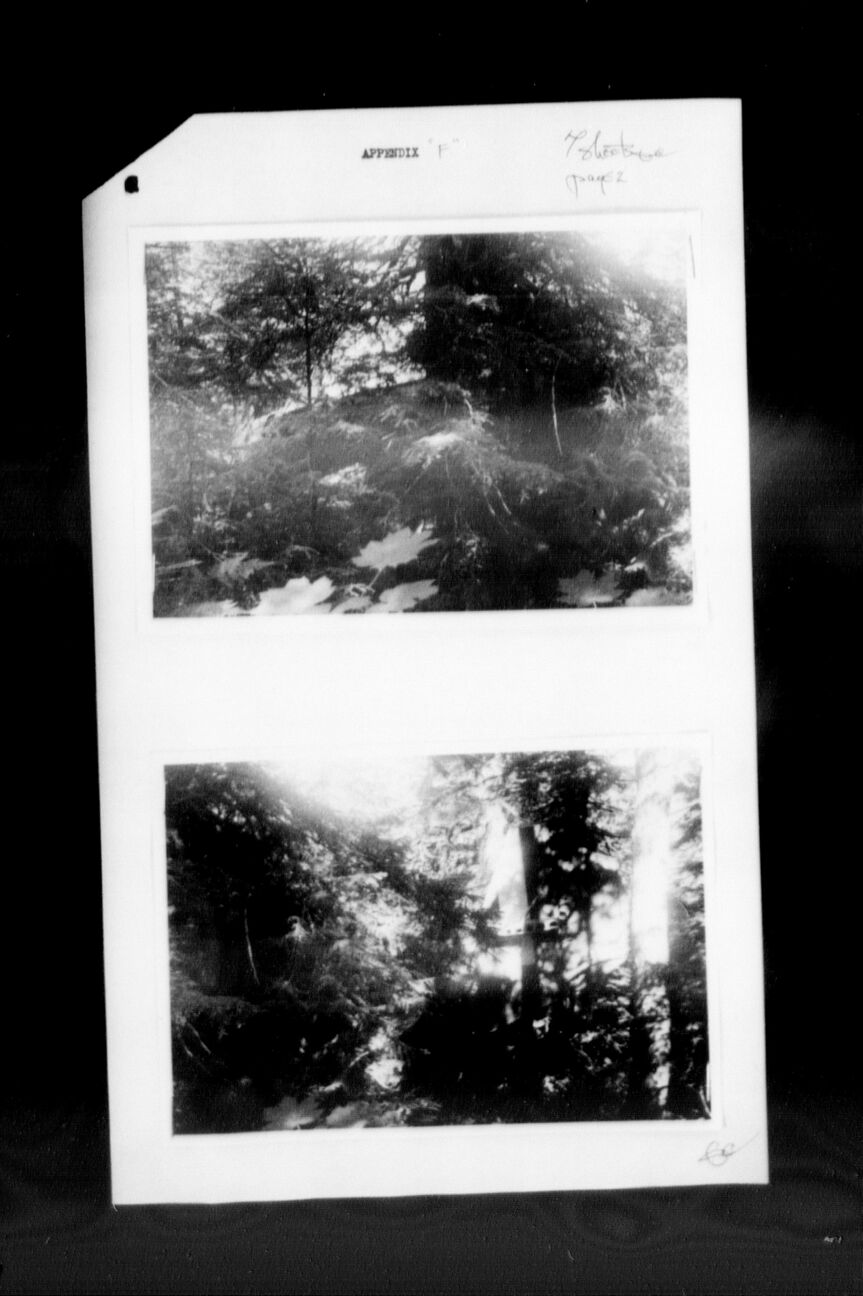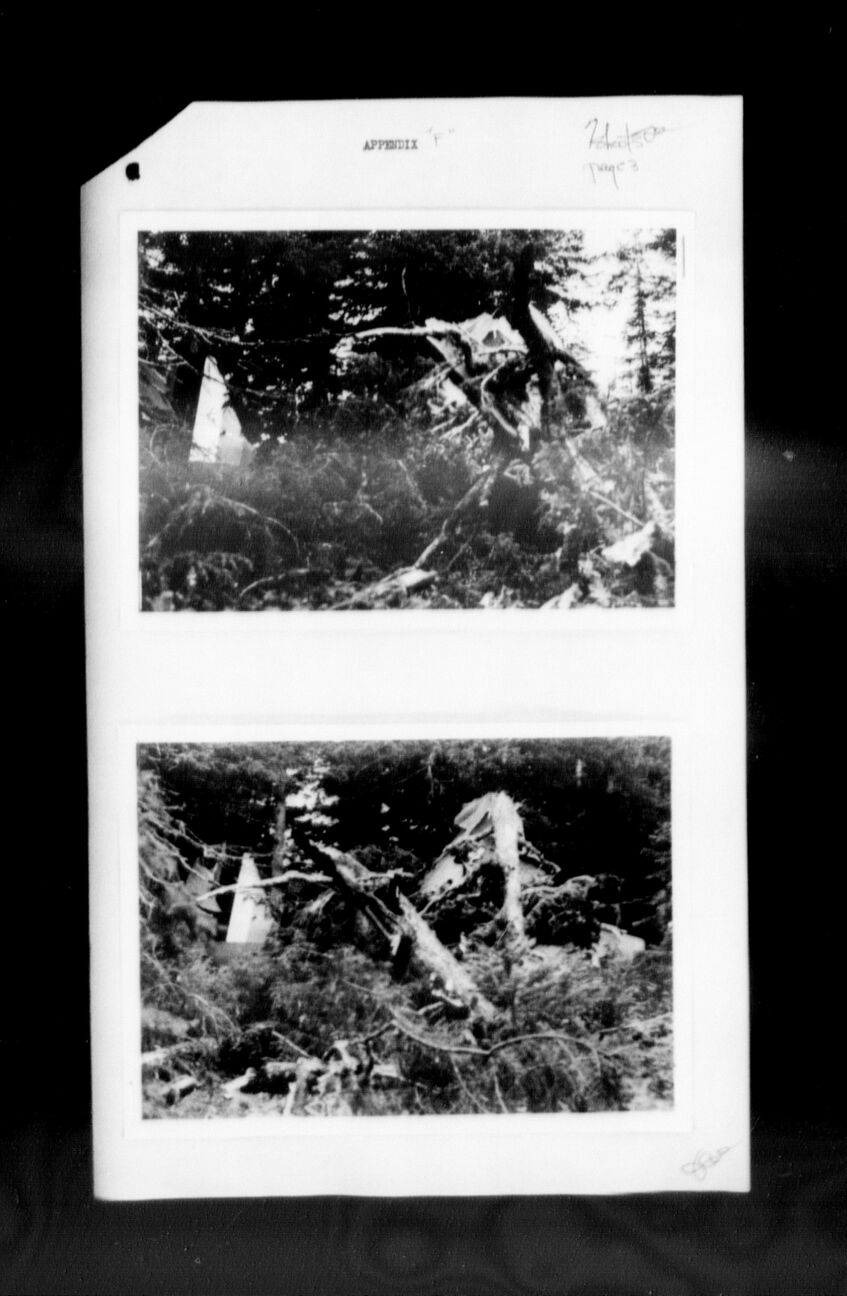 Armourer survived crash of Goose 917; drowned in attempt to find help.
Aboard Goose 917: 1. F/O Peter Hamilton Gault, Pilot, slight injuries – Baltimore, Maryland/Montreal, QC Passengers: 1. Sgt Frank Martin Baily, slight injuries – Disciplinarian - Vancouver, BC, died May 24, 1991; 2. Sgt Richard Bush Roberts, serious injuries (fractured leg) – Wireless Operator – North Bend, Washington/Seattle; 3. Cpl Thomas Brown Donald, fatal – Aeroengine Mechanic – New Westminster, BC; 4. AC1 Edward Woodwoofe Maylor, slight injuries – Stenographer – Toronto, ON ; 5. AC1 John McIntosh, drowned – Armourer – Penticton, BC; 6. AC1 Tamiel Samuel Silberman, serious (facial injuries – fractured jaw) - Armourer – Vancouver, BC, died July 18, 2008.
Weather: Poor
Object of Flight: Transportation
Description of Flight: F/O Gault took off from RCAF Sea Island, 17/7/42 with crew and passengers for Anchorage, Alaska, under operation order No. 11, arriving at Yakutat [borders the Gulf of Alaska to the west] at approximately 1510 hours 21/7/42, after having flown through bad weather. He again took off from Yakutat at 1545 hours 21/7/42 for Anchorage via Cordova. The weather report given at Cordova and Portage Pass stated ceiling 3000 feet, high overcast, visibility 20 miles; other aircraft flying in the vicinity reported that the weather between Yakutat and Cordova was very poor but the pilot had received no information with regards to the weather en route and expected it to improve. After flying about one hour on the Yakutat beam, the pilot knowing that this beam would take him inland, decided to contact the coastline and fly along it in order to pick up the Cordova beam. After flying a short time on instruments, not being able to see the water, he finally found himself over land and commenced a climbing turn to the left in order to contact the shoreline again. At this point trees appeared under the aircraft, the turn was stopped and throttles opened in order to climb the aircraft over land. This action however, was of no avail and the aircraft crashed, becoming a total wreck. One crewman Corporal Donald was killed and AC1 McIntosh was later drowned when attempting to cross a river on his way to get help. The other members of the crew were injured, two seriously. All surviving members aboard showed great fortitude, especially Sergeant Baily who was apparently instrumental in rendering first aid to the seriously injured, organizing the camp and the party which left the scene of the crash in order to find help.
Cause of Accident: Weather and pilot error
LINKS: