John Nelson McDowell J26136
July 26, 1920 - June 10, 1944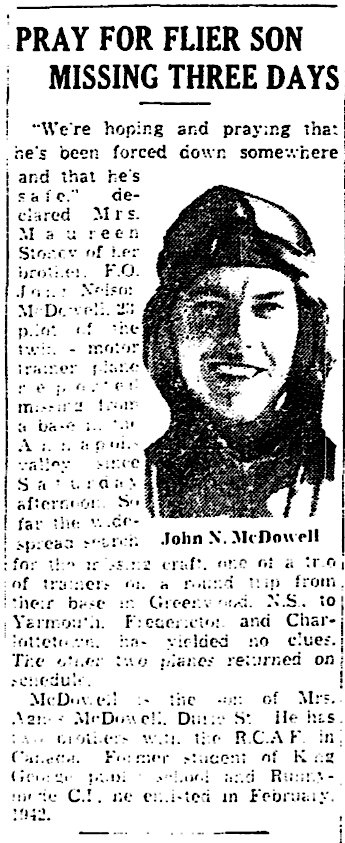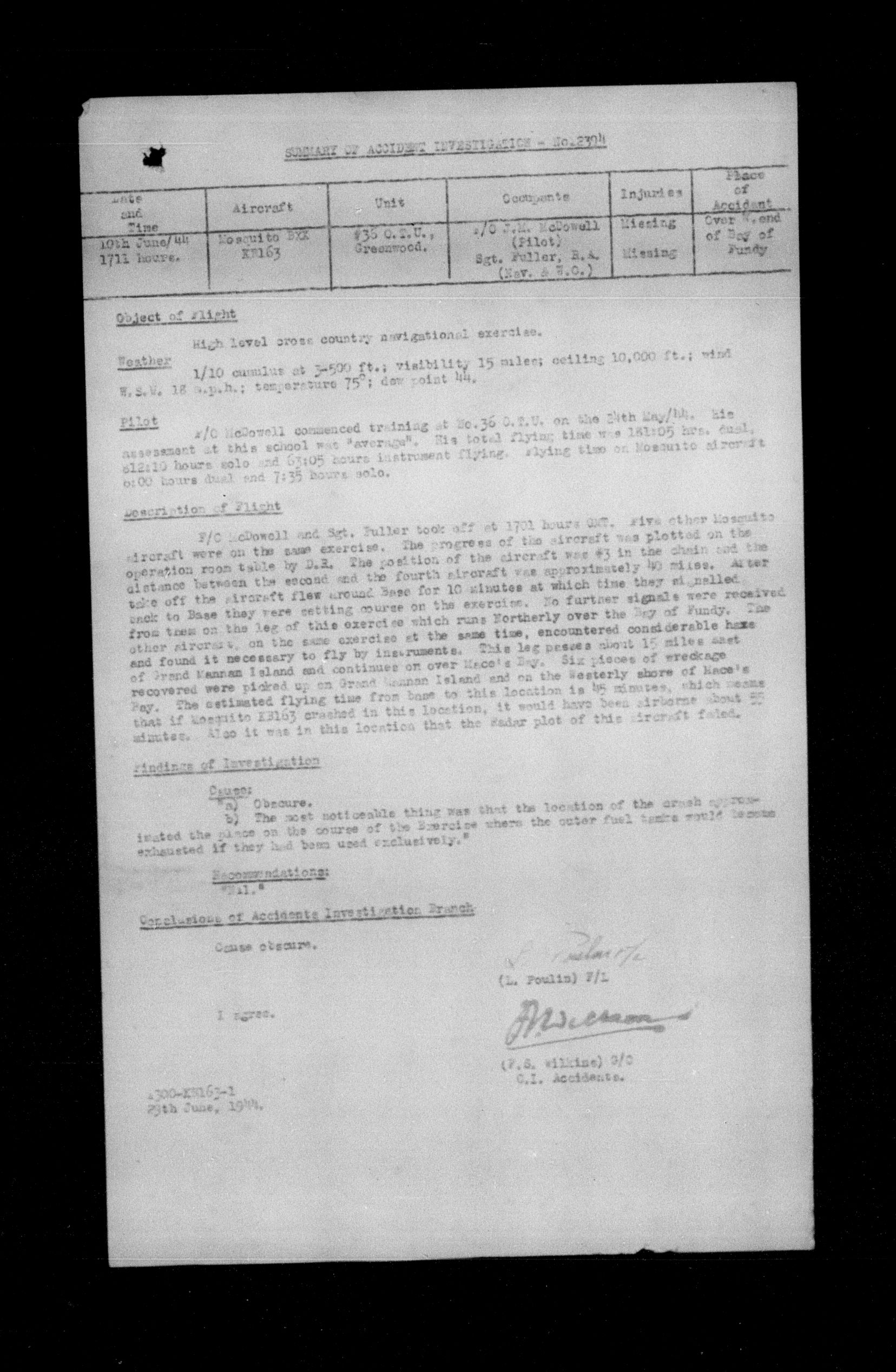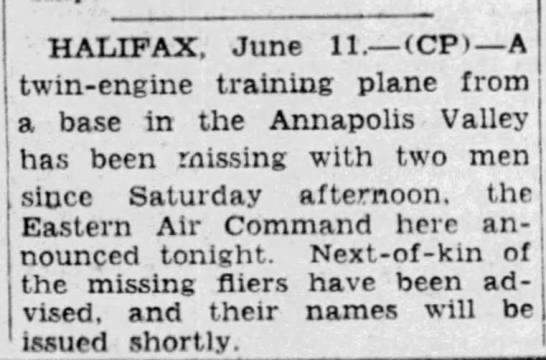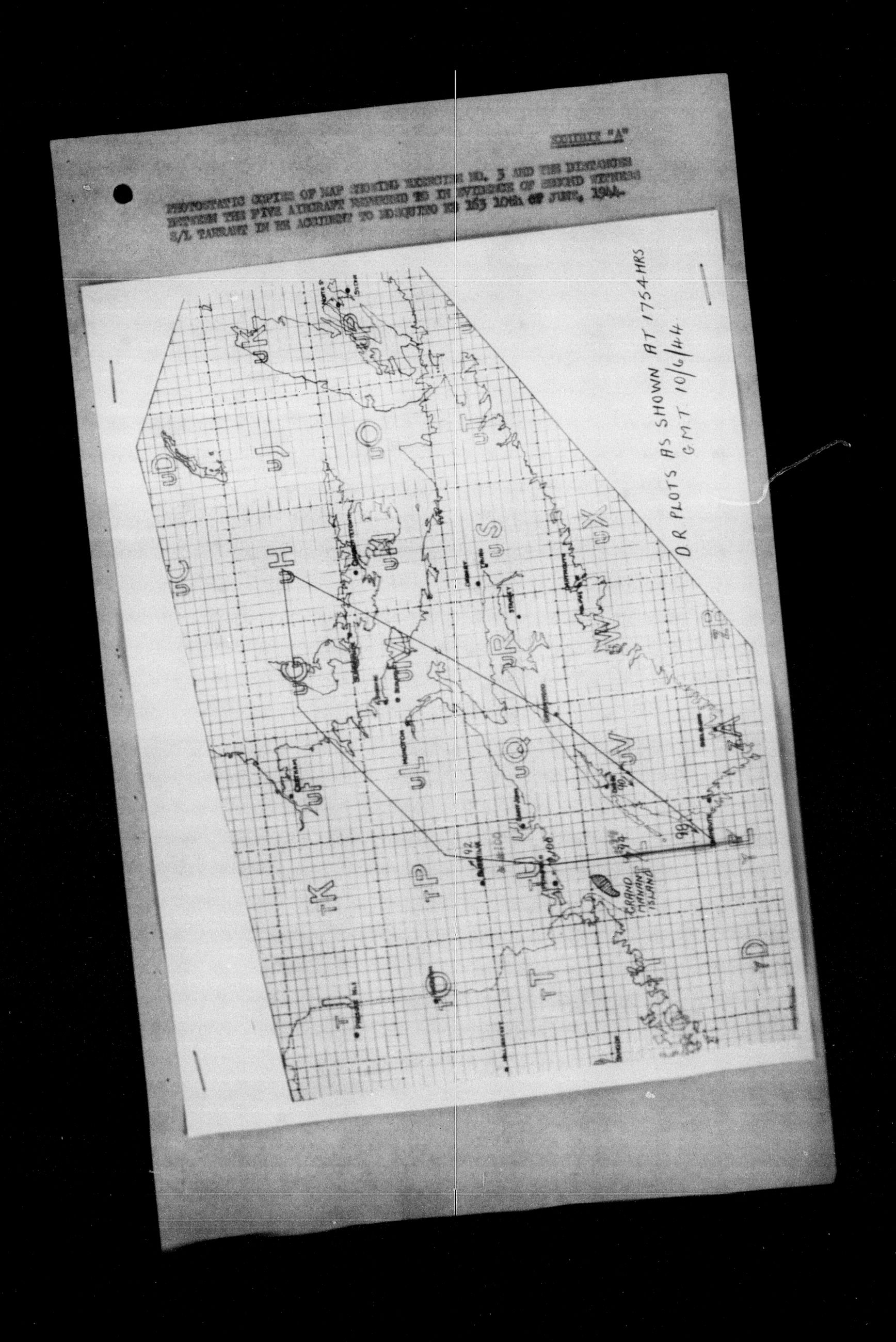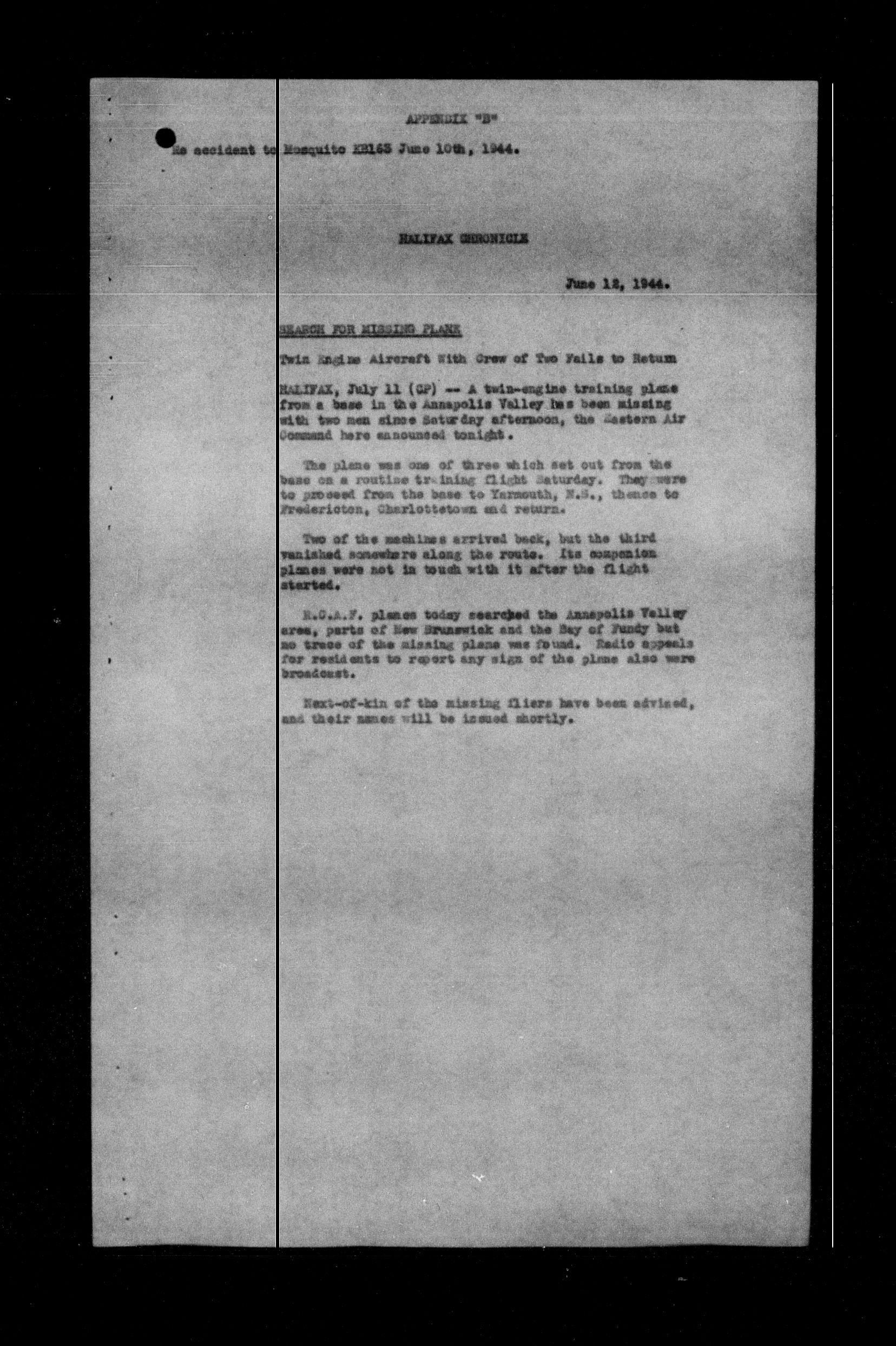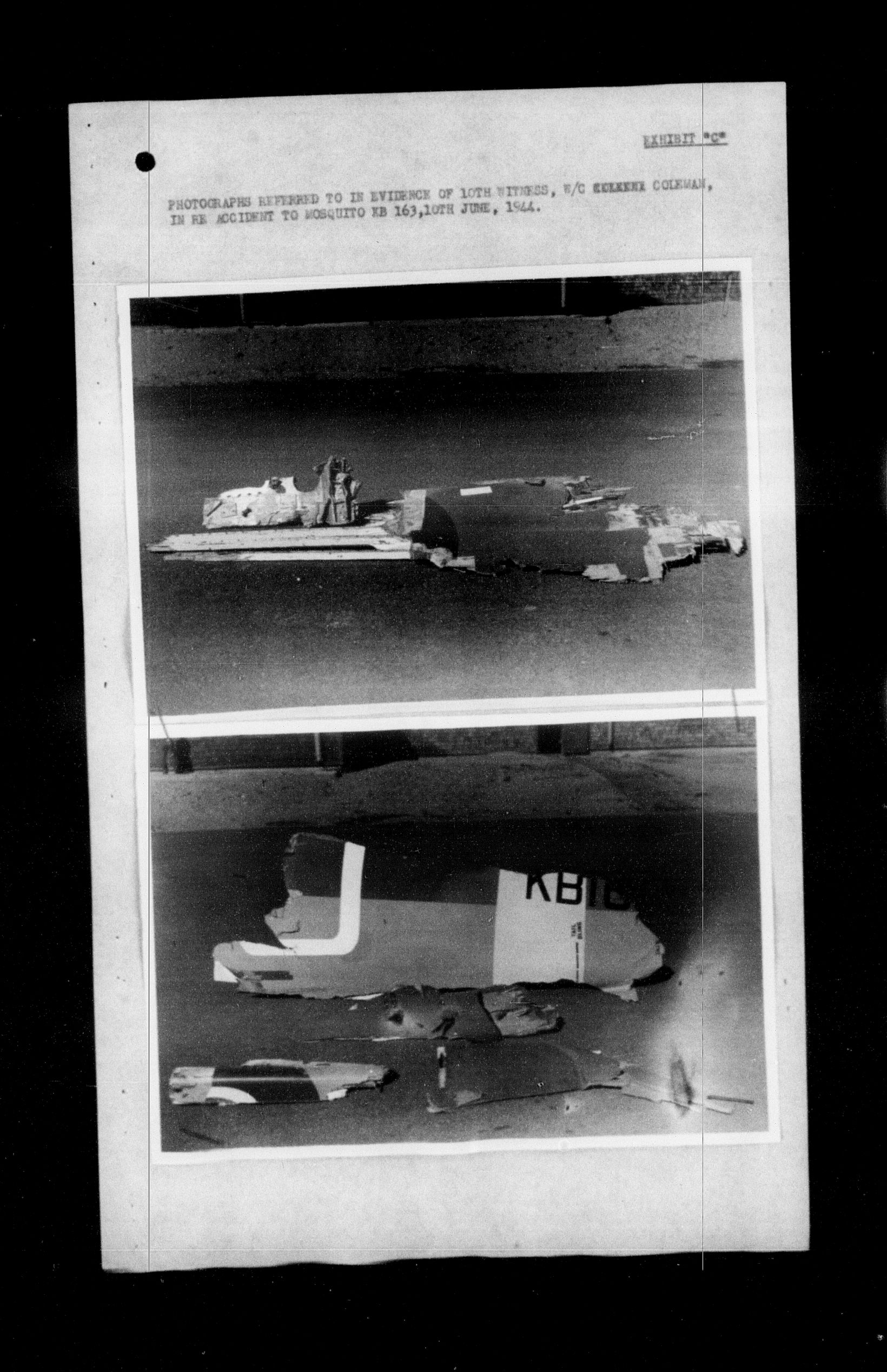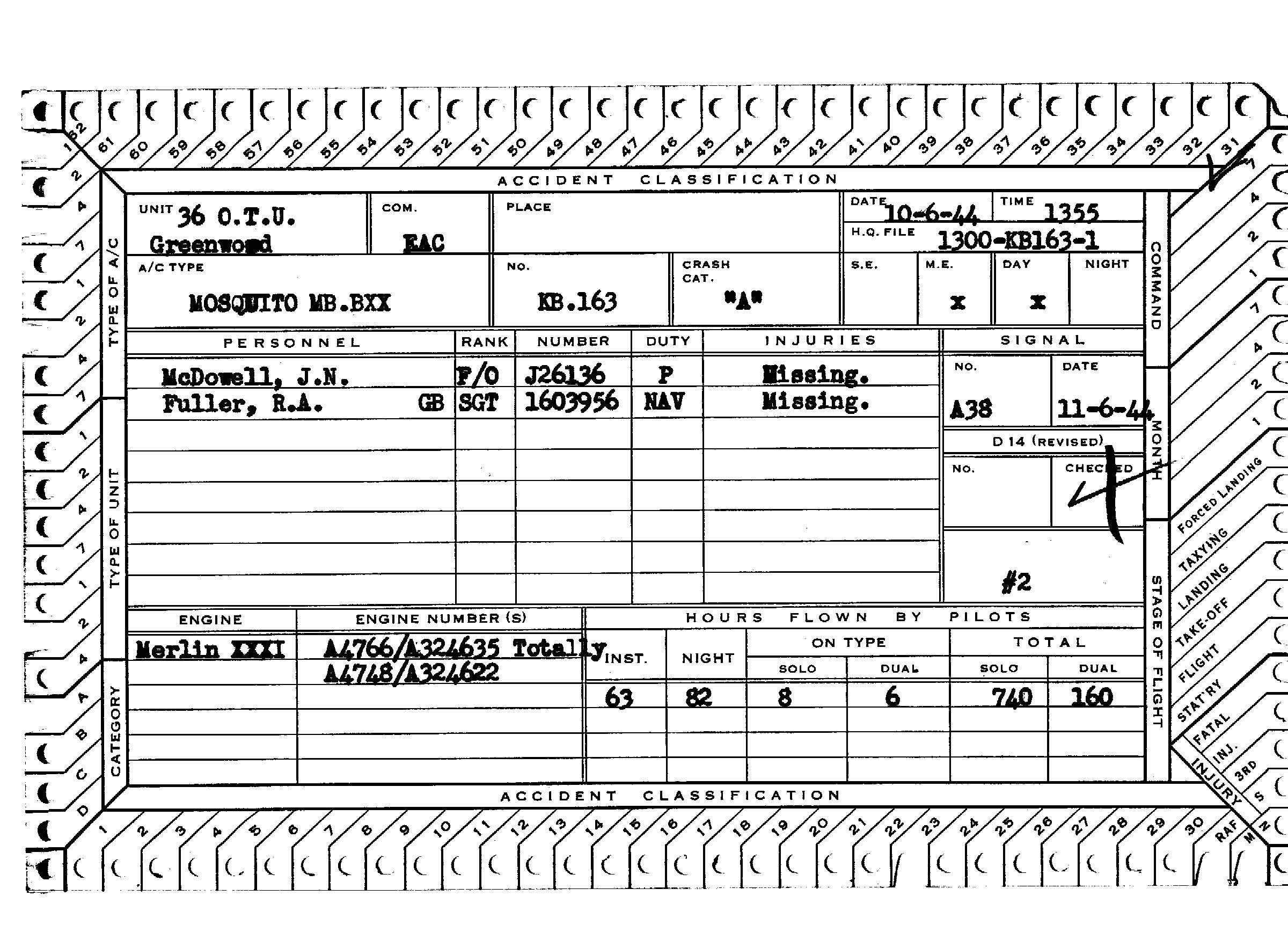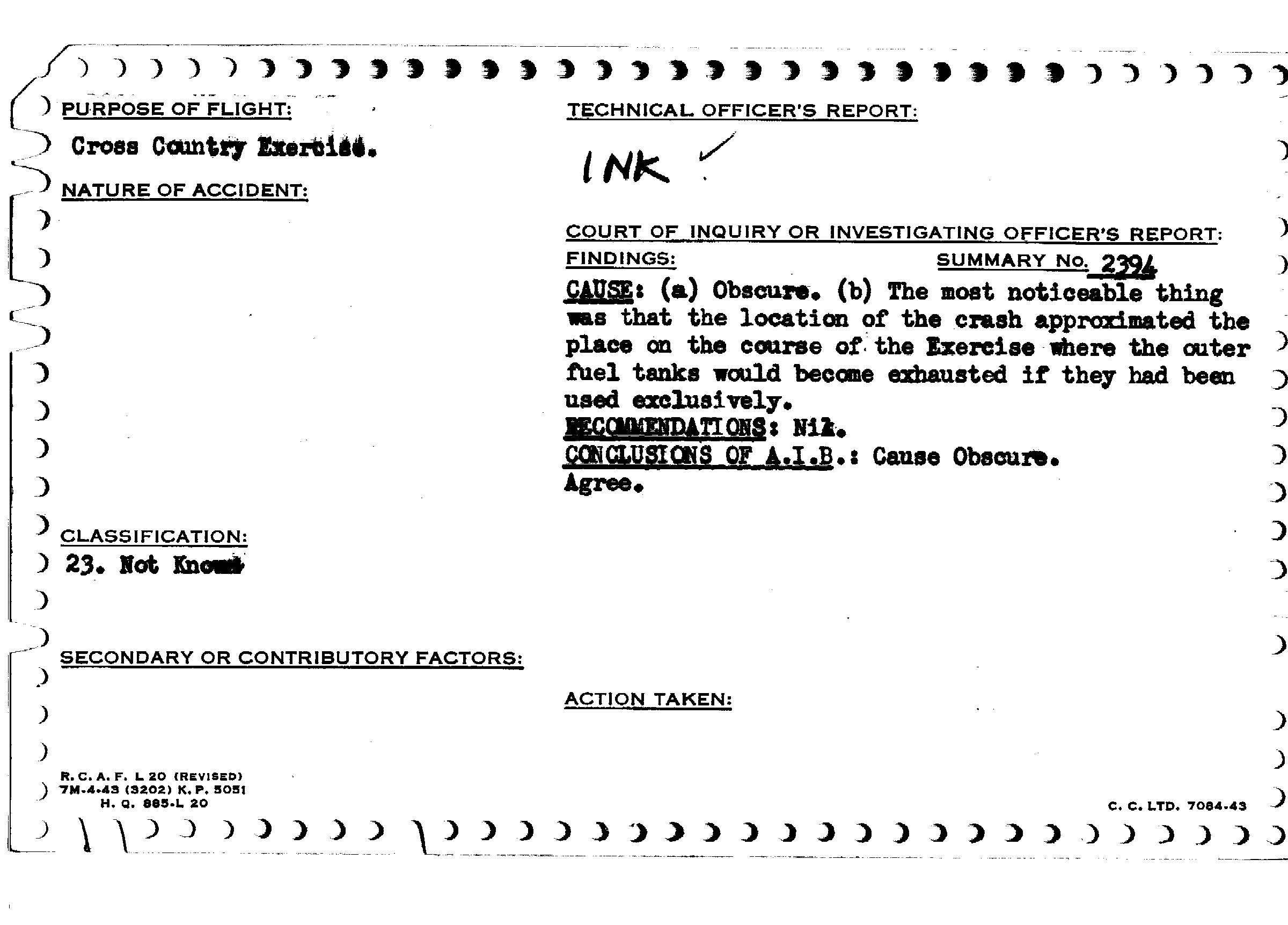 Chemical lab assistant joined RCAF becoming pilot instructor, then while training out of Greenwood, NS, aboard Mosquito KB163, along with navigator Sgt Ronald Allan Fuller, RAF, they were lost. Wreckage was found, but no sign of crew.
John Nelson McDowell was the son of Robert McDowell, locomotive fireman, and Agnes (nee McGuire) McDowell, of Toronto, Ontario. He had three brothers: Daniel Nevin McDowell, RCAF, Robert James McDowell, and William Gordon McDowell, Canadian Army. He had two sisters: Mary MacGregor and Maureen Stoney, all of Toronto. The family was Presbyterian.
John enlisted in the RCAF February 1942 in Halifax, Nova Scotia. "I am anxious to join the RCAF because I am keen on the idea of flying and also have many friends in that service." He was a chemist/lab assistant for two and a half years prior, working for four months for E. F. Houghton. Co. Ltd. He hoped to continue in chemistry work after the war. He was wiry and alert. He stood 5'10" tall and weighed 146 pounds. He had green eyes and brown hair. "Motivation: Pilot or navigator. Average intelligence. Fair emotional stability. Fair general adjustment. This lad was drafted in the army, there he spent four months in coastal artillery. He could not get interested in his work, and remustered to aircrew. He is of average intelligence but seems to lack enthusiasm. Average aircrew." John liked photography, skiing, swimming, skating, lacrosse, basketball and canoeing. In 1937, he fractured his left forearm, healing well. On John's interview sheet: "Education and AL score satisfactory. Applicant an R recruit for three months. Worked as assistant chemist analyzing oils and inspecting products with oil company for four months. Taken part in athletics and worked with his hands. Good physique and well balance temperament. This is a very nice appearing young man who feels that he would be of much more service to his country as Air Crew than a Private in the Army. Should be excellent Air Crew."
John's journey through the BCATP started at No. 5 Manning Depot, Lachine, Quebec March 9, 1942. He was then sent to No. 4 B&G School, Mont Joli, Quebec until July 4, 1942 when he started pilot training.
John was 43rd out of 79 in his class at No. 3 ITS, Victoriaville, Quebec, July 4 to September 26, 1942. "Intelligent and serious. Sincere and good sense of duty. Excellent appearance. Likes his work. Applies himself well."
John was 16th out of 36 in his class at No 14 EFTS, St Eugene from September 27 to December 5 1942. "Interested in Ground school. Serious type. Good steady worker. LINK: Keen type, average performance, confident. Very good average student; will become careless if not checked."
He was then sent to Camp Borden from December 6, 1942 until May 14, 1943. John was 54th out of 68 in his class at No. 2 SFTS, Cartierville. "An average student with not much initiative. Character and discipline good."
John was at FIS, Trenton, May 15 – June 15, 1943. "This man had difficulty organizing his sequence and is yet only average. His voice, manner, and flying ability are average. He lacks confidence, but with experience will make useful experience." He was at the station hospital May 21-26, 1943, then again from July 11 – 17, 1943.
November 3, 1943: "Pleasant voice. Confident manner. High average knowledge. [Harvard] A very pleasant instructor and an average pilot. Should make an excellent instructor."
He was at Uplands July 8, 1943, until May 4, 1944 as an instructor. John was then sent to 36 O.T.U. Greenwood, Nova Scotia, for further training, this time on Mosquito aircraft.
On June 10, 1944, John was presumed dead from Greenwood after a high-level cross-country exercise in Mosquito KB163, lost over the west end of the Bay of Fundy. Sgt. Ronald Alan Fuller 1603956 (RAF) was also killed. The crash card indicated the cause of the accident was obscure.
Court of Inquiry: Microfiche C-5938, Image 1611. "DATE AND TIME: 10th June 1944, 1711 hours. PILOT: F/O McDowell commenced training at No. 36 O.T.U. on the 24th May 1944. His assessment at this school was 'average.' His total flying time was 161:05 hours dual, 810:10 hours solo and 63:05 hours instrumental flying. Flying time on Mosquito aircraft 8:00 hours dual and 7:35 hours solo. DESCRIPTION OF FLIGHT: F/O McDowell and Sgt. Fuller took off at 1701 hours GMT. Five other Mosquito aircraft were on the same exercise. The progress of the aircraft was plotted on the operation room table by D. R. The position of the aircraft was number three in the chain and the distance between the 2nd and 4th aircraft was approximately 40 miles. After take-off, the aircraft flew around base for 10 minutes at which time they signaled back to base they were setting course on the exercise. No further signals were received from them on the leg of this exercise which runs northerly over the Bay of Fundy. The other aircraft, on the same exercises of the same time, encountered considerable Hayes and found it necessary to fly by instruments. This leg passes about 15 miles east of Grand Manan Island and continues on over Mace's Bay. Six pieces of wreckage recovered were picked up on Grand Manan Island and on the westerly shore of Mace's Bay. The estimated flying time from base to this location is 45 minutes, which means that if mosquito Kate beat 163 crashed in this location, it would have been airborne about 55 minutes. Also it was in this location that the radar plot of this aircraft failed. FINDINGS OF INVESTIGATION: CAUSE: Obscure. The most noticeable thing was that the location of the crash approximated the place on the course of the exercise where the outer fuel tanks would become exhausted if they had been used exclusively."
The first witness, F/O Rowlands, J10257, Flying Instructor, B Flight, 36 O.T.U., Greenwood, NS stated that he authorized McDowell and Fuller on the cross-country flight, one of three hour duration, one hour to be spent on instrument flying and fifteen minutes single engine practice. The exercise was No. 3 Navigation Exercise. "F/O McDowell's assessment from A Flight was average, experienced quite a lot of finger trouble in conversion. He was to fly at 3,000 feet. Single engine practice constitutes reduction of boost and revs down to idling, but not feathering props for fifteen minutes. They are to do it with both engines, individually. The tank procedure for these types of flight: take-off on the outer tanks and after 10 or so gallons are consumed, changed to enter tanks. Then, going back to outer tanks prior to landing... Students are told in the event the aircraft radio becomes u/a after they're airborne they are told not to fly with unserviceable equipment."
The fourth witness, F/O O.N. Bell, RAF53150, Training Wing Signals Officer stated that Fuller's previous flights as wireless operator, he seemed to "cope satisfactorily. Student operators at this unit prior to their first training exercise get four hours training in the manipulation of the wireless equipment which they used in the aircraft, and they're given comprehensive lecture on the local signals organization. The history at this unit on receiving position reports from the students while an exercise has been generally poor. In my opinion, the navigators should have more wireless training air operating experience before they come to this unit."
The fifth witness, P/O A. I. Smith, RAF 161689, Navigational Instructor at No. 36 O.T.U. stated that on June 10, 1944, he briefed the crew of Mosquito KB163 for the exercise for the flight from which the aircraft has since been missing. "First, I went over the weather forecasts and reports with them and told them what to expect on the route. I have obtained the weather reports from the met section about 1/4 of an hour before the briefing. I then gave them a height of 2500 feet to fly an airspeed of 240 mph. I told them to make the best use of any pinpoints that became available and to use their navigational abilities to the fullest. It was impressed upon them that they were to maintain wireless transmission contact with base at each turning point and to report their positions in each case on base frequency. I checked this with them and they made sure they had it correct… in the event they encounter bad weather or heavy clouds, they are instructed to take no chance of running into high ground and to return to base if there is any danger of hitting high ground. While I do not tell the crew in the briefing of the importunes and necessity of sending signals should they get into difficulties, this point is impressed upon them in the briefing that they are to maintain contact with base as any messages received from them will greatly assist operations should anything go wrong with the aircraft or crew. The abilities of Sergeant fuller as a navigator, in view of the fact that he had only done two exercises at this station, it would be difficult to give him a fair assessment at this unit, but his assessment from navigational school is as follows: average worker, capable of better effort. Will do better when he feels the need of greater effort to meet responsibilities. The estimated flying time would be about 45 minutes, which means that the aircraft would be passing Grand Manan Island about 1735 hours GMT."
The seventh witness, W/C J. C. Wickett, C855, student pilot, No. 36 O.T.U. Greenwood, NS stated that on June 10, 1944, on RT No. 90, he took in a Mosquito Navigational Exercise No. 3 at approximately 1745 hours GMS. This was about three quarters of an hour after F/O McDowell had taken off in Mosquito KB163. "The weather was practically CAVU from base to Yarmouth. Between Yarmouth and maces Bay, ceiling was unlimited but visibility was approximately 5 miles in haze over the Bay of Fundy. This caused lack of definition on the water surface and the horizon, making it necessary to fly with reference to instruments. I first knew that one of the aircraft was missing at approximately 2000 hours GMT. I was asked by ____ Control to attempt to communicate with URAL 94. I did this but no answer was received. While over the Bay of Fundy I did not experience carburetor icing, but the conditions were such that icing was possible. Students are impressed into ground school that in any event of trouble, base should immediately be notified, Mayday being sent by RT, SOS by WT and the ___ screwed down. Occasionally, there is so much traffic that 30 minutes may elapse before you can report a turning point by WT."
The eighth witness, F/L W. L. Drake, J2488, student pilot, stated that on June 10, 1944, "I took off in a Mosquito with RT No. 92 on Navigational Exercise No. 3, which was the same as that of the missing Mosquito KB163, at approximately 1645 hours GMT. There was a slight haze from base to western tip of Nova Scotia, and after leaving the coast, on the northerly leg, over the Bay of Fundy, there was no horizon visible and it was necessary to go on instruments. I first knew that an aircraft was missing upon arriving back at base at approximately 1940 hours GMT. I have been fairly successful at this unit in sending positions back to base by WT."
The tenth witness, W/C P C. Coleman, RAF 44364, employed at the SEO, No. 36 O.T.U. stated that "on the 17th of June 1944, I went to Digby and received from the Navy, four pieces of a mosquito aircraft. These were stated to have been picked up on the shore of Whale Cove, on the northern end of Grand Manan Island. On the same afternoon, I received two more pieces of a mosquito aircraft which had been flown over from Pennfield. They were stated to have been picked up in Black's Harbour, New Brunswick, which is adjacent to Mace's Bay." They were identified as a portion of fuselage, port side, bearing KB163, letter U, being the identification letter of Mosquito KB163. Three other pieces of the fuselage were found. A portion of the port top main plane surface and one piece of the wireless floor, situated above the fuselage tank bay were also recovered. "From my examination of the above pieces, I would say that the aircraft hit at a considerable speed, as the nature of the breakage, in my opinion, could not have been caused by the action of the waves or tide." He produced photos of the recovered pieces of the plane.
A search was conducted from June 10th to June 15th, involving about 150 aircraft in total. On June 12, 1944, the Halifax Chronicle published a story about a missing twin-engine training plane. There are some discrepancies in the story from the Court of Inquiry. See the clipping from the Ottawa Citizen.
In late October 1955, Mrs. McDowell received a letter informing her that since John had no known grave, his name would appear on the Ottawa Memorial. He had been sending her $20/month. She was the sole beneficiary to his estate.
LINKS: