John Gordon Boothe R118129
November 16, 1913 - February 6, 1944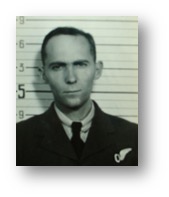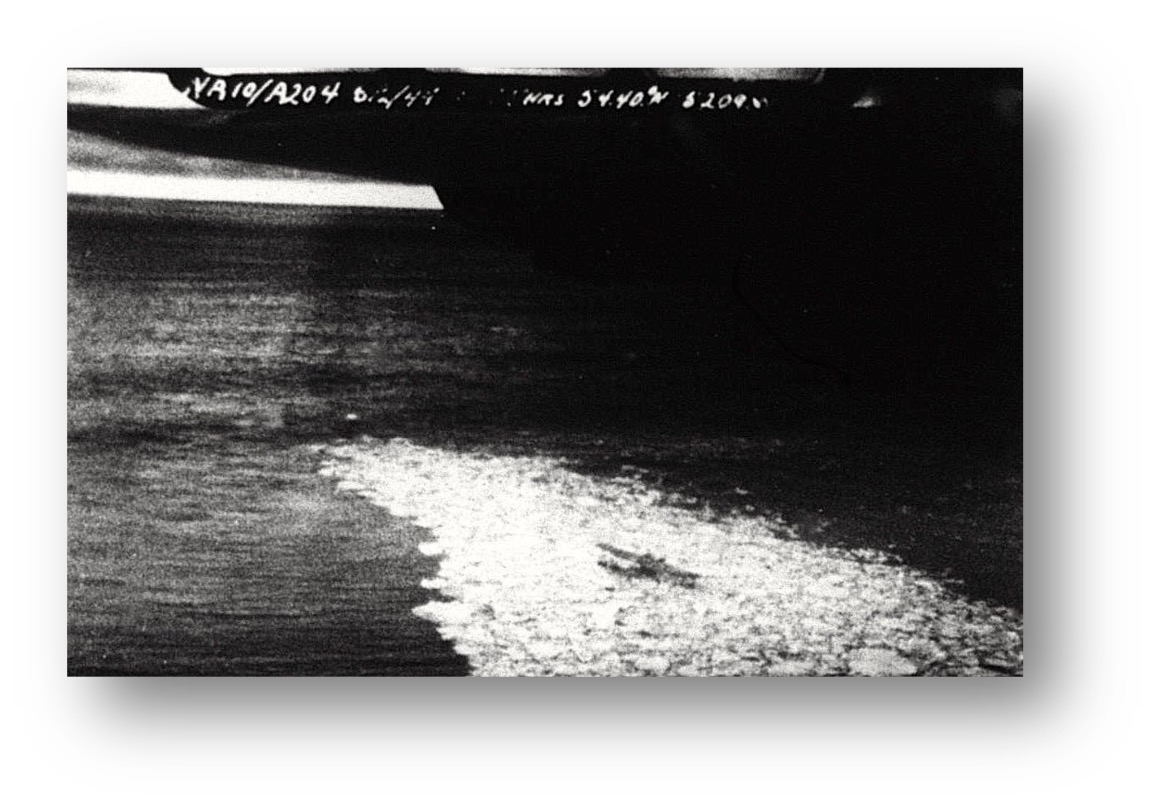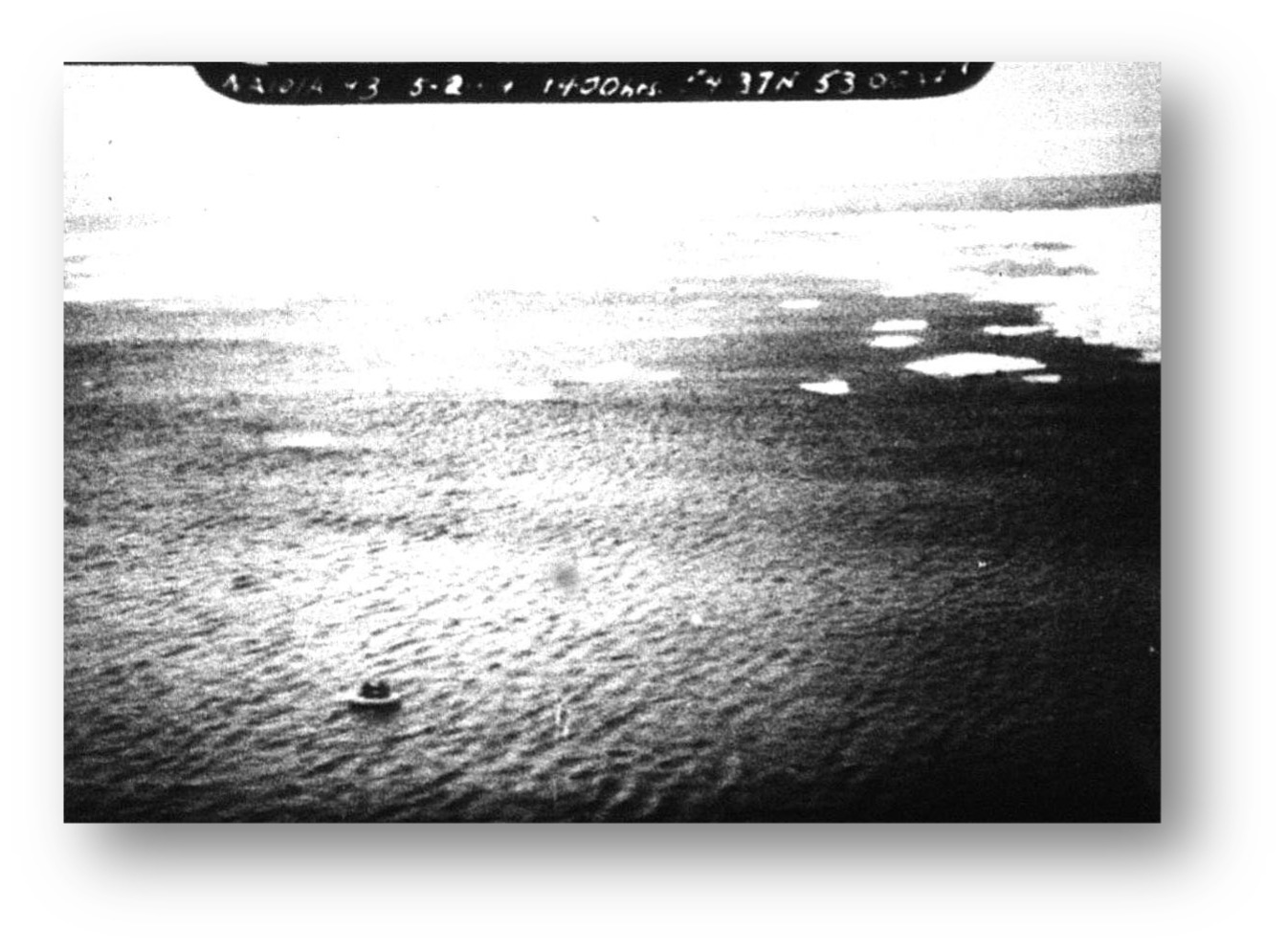 Fruit farmer from BC joined RCAF and became navigator. Aboard Canso 9781, crew became lost and ran out of fuel off the east coast of Newfoundland.
John Gordon Boothe was born on November 16, 1913 in Calgary, Alberta, son of Thomas Wallace and Maude (nee Salter) of Galt, Ontario. Boothe had one brother. When he was four years old, he fractured his left forearm, and when he was seven, his right. He was a moderate smoker and an occasional drinker, according to his files at the LAC. He stood 5'6 ½" tall, weighed 135 pounds, had black hair and blue eyes, and was 27 years old when he enlisted.
He enjoyed fishing and hunting, as well as playing badminton and golf. He had been a labourer, a fruit packing plant manager with BC Fruit Shippers, and then went out on his own to become a fruit farmer. He indicated on his Occupational History Form he wanted to pursue commercial aviation after his discharge.
In May 1939, Boothe married Edna Myrtle Smith, of Summerland, British Columbia, their son, John Douglas Boothe was born January 29 the following year. On June 6, 1941, he was evaluated as follows: "Wiry and physically fit keen to be a pilot; should do well." He was assessed A1B and A3B. By July 1941, he was at the Vancouver Recruitment Centre. He was sent to #2 ITS in Regina, but was classified as unfit for pilot, which disappointed him.
Boothe was then sent to No. 1 Central Navigation School at Rivers, Manitoba as an Air Observer, Course 42, but was discontinued. "This man is generally weak and should be watched closely. An average bomb aimer. Careful in his work, but lacks confidence. Works very hard but has difficulty learning. Very weak in low level work, weak in phases of practical gunner and trouble with application of theory. Very quiet. Not aggressive enough." They put him through Course 43, but failed two subjects in the final exam. "Below average student; tries hard, but lacks initiative and judgment." Still, he earned his "O".
By August 1942, he was in Halifax at No. 1 "Y" Depot. John was AWL for five days, twenty-two hours and one minute, losing six days' pay.
By January 1943, he had put on some weight, now at 143 pounds and was posted to RCAF Dartmouth, Nova Scotia, 116 Bomber Reconnaissance Squadron. The next month, his evaluations showed a huge improvement: "Hard working, industrious observer who discharges any duties most willingly." By August 1943: "This NCO is a steady neat worker; his promotion to WOII is warranted," and he was posted to Botwood, Newfoundland, 116 BR Squadron.
In October, more mention of promotions and he was "well qualified in his trade."
Boothe returned home to Summerland, BC on leave in January 1944, three weeks prior to his death, where he had mentioned to his wife, Edna, a commission forthcoming. By February 1944, he was "one of the squadron's most experienced and capable navigators, his promotion strongly recommended."
On the accident forms, Boothe was noted as Navigator on Canso A9781. It became lost and ran out of fuel after a patrol, landing on an ice floe. Before rescue occurred, a storm blew up. There were no survivors. The full story can be found in Quietus: Last Flight by Anne Gafiuk, published by the Bomber Command Museum of Canada.
Just over a year after Boothe's death, a letter arrived in Summerland, BC for Edna, indicating Boothe had been promoted the Warrant Officer I, effective February 4, 1944, which would then reflect on his service record, but he would not receive a commission.
Edna continued to write to the RCAF of her financial struggles with their eight-acre property in Summerland.