John Evelyn Wreford Birkett J12726
March 27, 1922 - June 22, 1943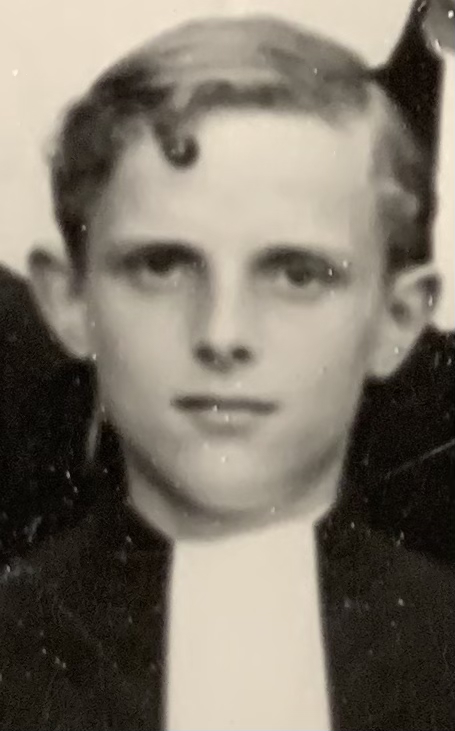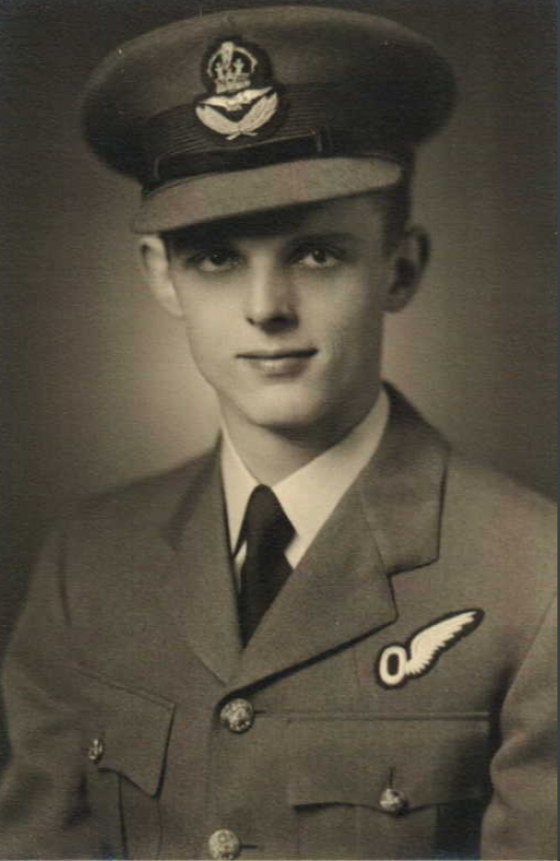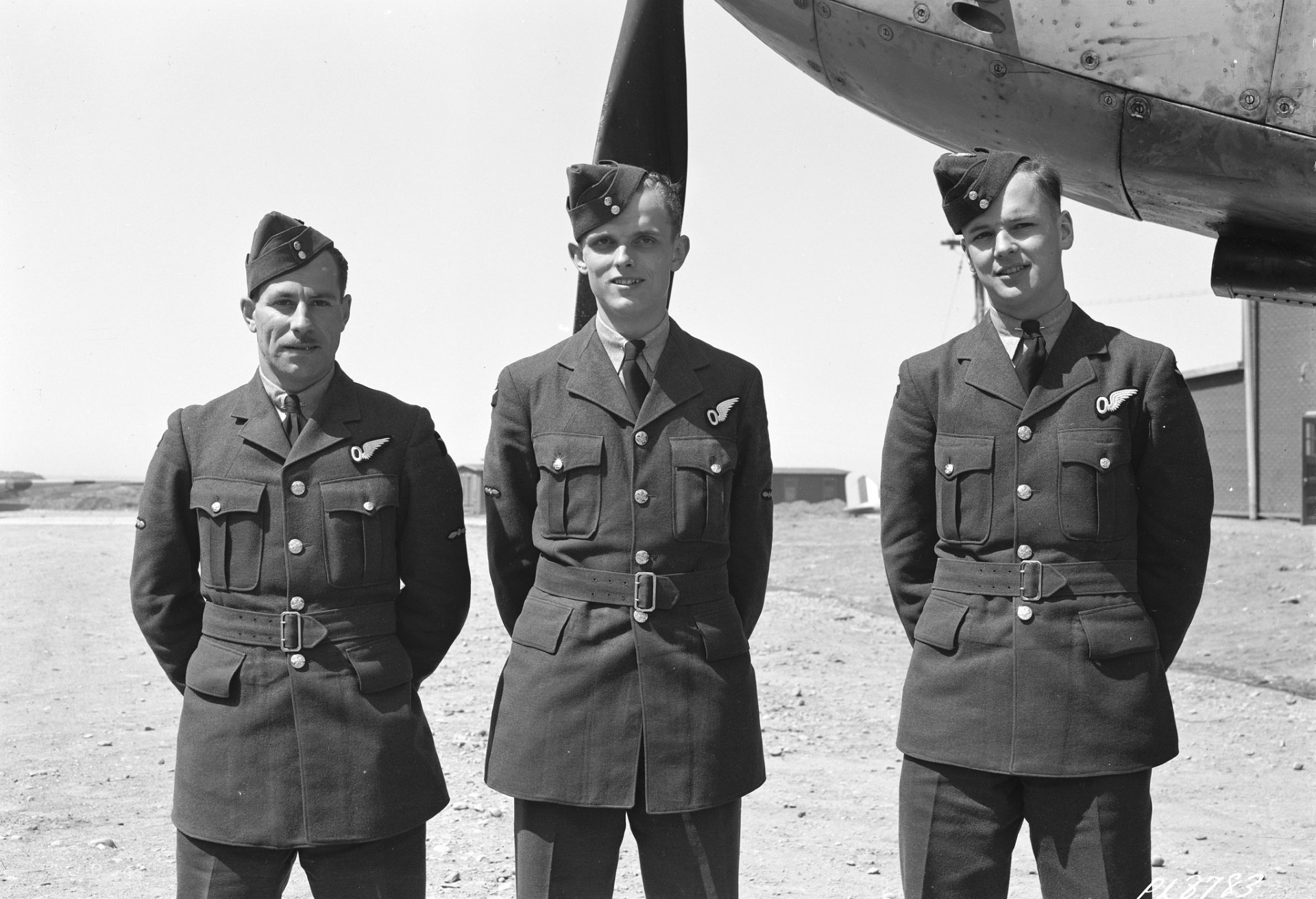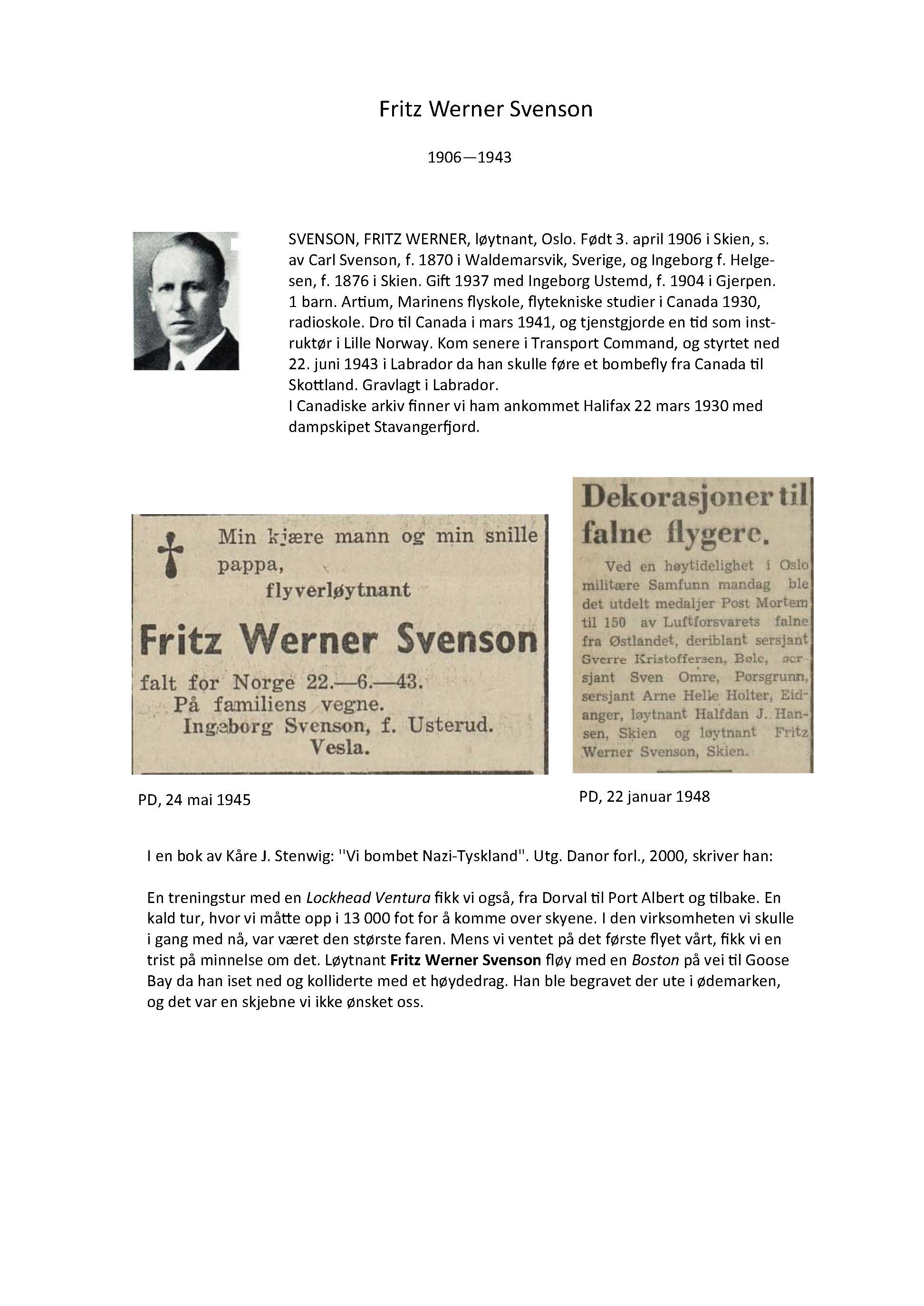 Student born in Kenya from England came to Canada to study agriculture. Joined RCAF and became Navigator. Aboard Boston BZ 272, plane crashed in Labrador.
John Evelyn Wreford Birkett, born in Nakuru, Kenya, was the son of Norman Wreford Birkett (d. 1946), ARP Warden instructor, and Kathleen (nee Wells) Birkett, of England. He had younger two brothers. Caryll and Jeremy. The family attended the Church of England.
John had malaria "several times, last time 8 years ago," as of 1941. Asthma was noted as a possible ailment on his attestation papers. "Intelligent, pleasing personality. Good aircrew material. Bon in Kenya, East Africa, went to England at age 12 and came to Canada when 17. He attended Macdonald College, Montreal for two years, studying agriculture. Tall, thin, a little pale. Lad of probably better than average intelligence. Appears average in emotional stability and self-confidence. Responsible in attitude to work."
John enjoyed cricket, English rugby, tennis, and swimming. He smoked six cigarettes a day and had the occasional glass of beer. He weighed 141 pounds and stood 5'11" tall. He had brown eyes and brown hair with a fair complexion. John indicated he could speak some German. Former military experience: Christ's Hospital OTC, England, Lance Corporal, 1935-1939. He worked as a farm hand in Howich, Quebec, and St. Catherines, Ontario between semesters at Macdonald College.
He stared his journey through the BCATP at No. 4A Manning Depot, St. Hubert, Quebec June 27, 1941. He was sent to Prince Edward Island to No. 9 SFTS from August 9 to October 26, 1941.
John took his training at No. 3 ITS, Victoriaville, Quebec, from October 27 to December 19, 1941. "87%, 4th out of 7 in class. Alert. Capable. Responsible. Above average type. Commission material."
His next destination was No. 8 AOS, Ancienne Lorette, Quebec, December 22, 1941 to March 30, 1942: "Navigation: Above average. Very good. Alert and quick. Conscientious. Self-confident. Armament: Above average, but still could do better with more effort. General: Neat, alert, expresses himself well, polite, conscientious; self-confident; very active; has initiative. Would be a good officer. Too young yet to make a good instructor." He was 2nd out of 25 in his class with an 83.7%.
At No. 9 BGS, Mont Joli, Quebec, March 30 to May 9, 1942: "Consistently good. Gunnery: has not shown much improvement. 79.1%. Tied for 4th in class of 29. Good man, clear thinker with plenty of initiative." He was authorized to wear his Air Observers Badge on May 9, 1942.
No. 1 ANS, Rivers, Manitoba, May 25 to July 3, 1942: "Air Training: Work has been fair but he had not produced the results of which he is capable. Ground Training: Disappointed in the sight paper. 20th out of 24 in class. Average. Favourably impresses with his ability and keenness. Final assessment: 79.5%. 49th out of 277 in class. Recommended for commission."
John was at No. 1 Y Depot, Halifax, Nova Scotia July 5, 1952 until the 23rd of that month. He was then taken on strength with RAF Ferry Command No. 31 O.T.U. Debert, Nova Scotia, July 24, 1942. He made numerous trips between Canada and the UK. On January 26, 1943: "A keen, willing worker," S/L F.M. Gobeil, RAF, FC Dorval.
July 2, 1943: "Aircraft struck side of hill during flight and caught fire, crashed in wooded and rocky area. No technical failure is evident."
"The accident occurred when the aircraft was flown at a low altitude in hilly country causing it to hit the tops first, then a wing struck a large rock on the slop of a hill causing major damage and disintegration of the empennage and fuselage as it continued out of control through trees over the crest and crashed on fire on top of the ride. Pilot undertook contact flight over hilly country evidently encountered lower ceiling and visibility that given in weather forecast just prior to departure. Cold front and local thunder showers over area in vicinity of accident. Court of Inquiry being convened. Accident was located by search aircraft and party flown in to nearby lake. Remains were buried on site."
Letter dated January 30, 1951: On June 22, 1943, Boston BZ272, attached to 45 Group, took off from Dorval, Quebec with the crew of Lt. Fritz Werner Svenson, Pilot, Royal Norwegian Air Force, P/O John Birkett, Navigator, and WOII WJ Thurlow, Wireless Air Gunner. "Aircraft did not arrive at Goose Bay and was found to have crashed…near Lake Proulx, Labrador. A search party found all three occupants had been killed. It was impossible to dig graves owing to the nature of the ground. The bodies were, however, covered and identification plaques place on split trees. The two RCAF personnel are held as Canadian casualties, not overseas, as the location is a most inaccessible one," their names would be commemorated on the "Memorial that will be erected in Canada to those that do not have 'known' graves. The purpose of this letter is that Air Ministry may advise the RNAF as they see fit."
From Francois Dutil, 438 Squadron Historian: 'I was researching the crew of Boston BZ272 and when going through the personnel files of the 2 Canadians found the crash site. Oddly, a few references mention Labrador, but both sites mentioned in the official RCAF reports mention Lake Proulx and 34 miles north of Baie-Johan-Beetz, both are relatively close together but neither are in Labrador, although north of the St-Lawrence river, they're in Quebec. So I used the actual coordinates from the reports and again, not Labrador, matter of fact, over 100km South of its nearest border. The coordinates 50°40'06.0"N 62°30'35.0"W show a spot ±34 miles NNE of Baie-Johan-Beetz, Quebec.'
In April 1951, Mr. and Mrs. Birkett received separate letters from the Air Ministry informing them that their son "with the members of his crew, was laid to rest at the stie of their crashed aircraft in Labrador and is with deep regret...that owing to the isolated and practically inaccessible nature of the country, it is not possible to provide permanent care for the graves of to erect tombstones. But you will wish to know that the names of your son and the other RCAF member of his crew will appear on the memorial that will be erected in Ottawa…who have no known graves." Mr. Birkett was residing at the Hotel Atlantic in Newquay, Cornwall. Mrs. Birkett was at M.O. P Hospital, Newquay, Cornwall, England.
In September 1943, Mrs. Birkett filled out the estates form. "My son has about 400 savings certificates in England of varying values and times of issue since 1922. When he was in England in November last, he spoke of buying some Canadian bonds, but I have no knowledge if he did so or not. His private papers (in your possession) may contain certificates, though the Canadian Government would undoubtedly have names of holders. The amount payable by life insurance policy probably £188 as being unable to communicate with my son after his 21st birthday. He had not taken up the options offered to him. The policy was taken out by a godmother who is at present in Mexico and as so far no reply has arrived, the matter is in abeyance. I do not think probate of administration would be necessary on account of the life insurance but cannot say for certain."
John's medals were undelivered and returned to stock as of October 11, 1949.
Photo: Dated 8 May 1942. Course #40 graduation at 9 B&GS Mont-Joli QC. L to R Hall, Birkett, Senior.
LINKS: