James Edgerton Doan P240
March 31, 1905 - September 14, 1939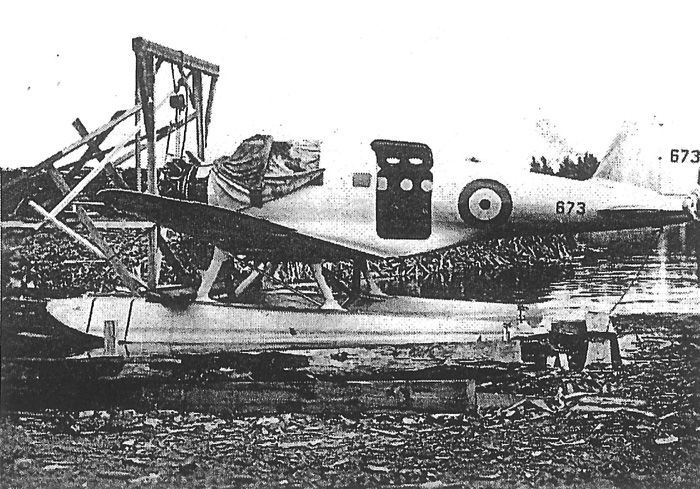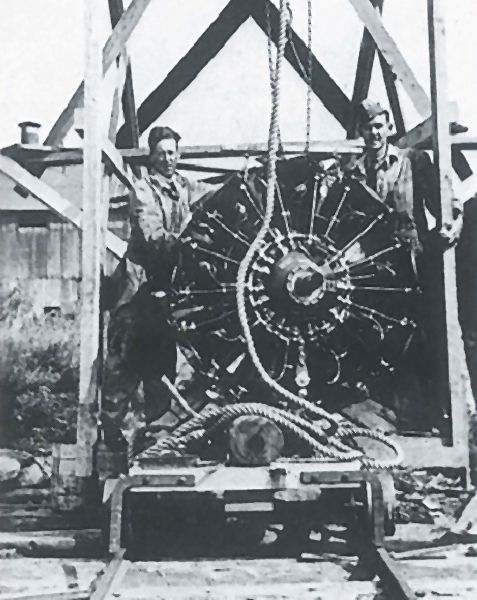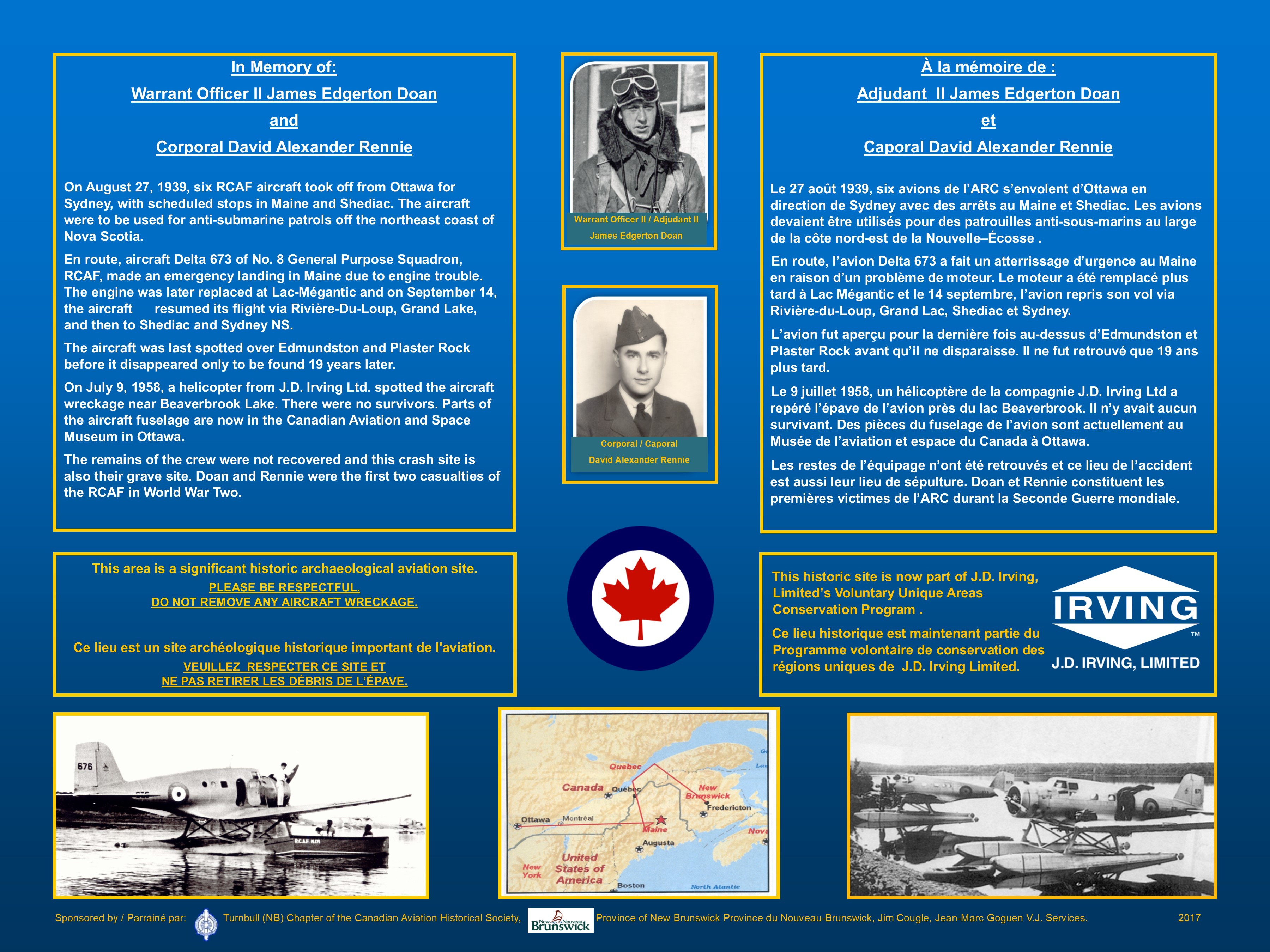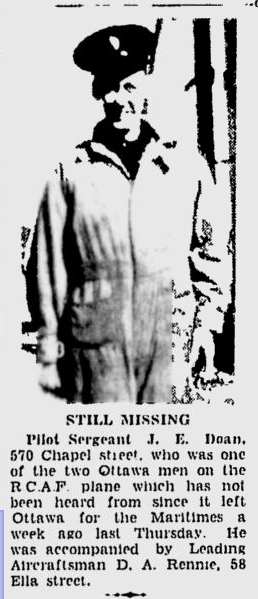 Machinist joined RCAF in 1927, first as a fitter's assistant, remustering to become a pilot. While flying Delta 673, he and another crewmember were lost in 1939; plane discovered in 1958.
James "Ted" Edgerton Doan, born in Moose Jaw, SK, was the son of Charles Wilson Doan (1872-1947) and Ida May Florence Jane (nee Love) Doan (1881-1908) of Toronto, Ontario. He was the husband of Vera Gertrude (nee Foster) Doan (1911-1996). They married September 15, 1934. They had two sons: Charles Wilson Doan (b. Deceber 21 1935) and Lionel Foster Doan (b. September 10, 1937). He was a machinist before enlisting with the RCAF in Vancouver in March 1927 at the age of 21. He stood 5'10" tall and weighed 124 pounds. He had blue eyes and brown hair.
He was a fitter's assistant to start with in the RCAF., then remustered to an aircraft engineer, then remustered again and became a pilot. He was in Camp Borden, Lake Megantic, Vancouver, Moncton, Gaspe, St. Hubert, and Trenton, plus Sydney, NS. In 1934, he was involved in a crash but had a good recovery, admitted October 6 - 10, 1934, Ottawa. In March 1938, the RCAF hoped Ted would put on some weight. "Considerably underweight for age and height. Advised re: building up weight."
He struggled to learn to fly, but by 1936: "A competent and reliable pilot. He has carried out his duties in a very satisfactory manner. A qualified photographic pilot with one season's experience." In December 1938: "This airman's work has been superior throughout the photographic season with No. 7 GP Detachent. He is industrious, conscientious and a capable administrator and supervisor." This assessment was given at No 8 GP Squadron, Ottawa.
Numerous letters were written by Mr. Doan. In September 1939, Mr. Doan wrote to the Squadron Leader of RCAF Ottawa, asking for news of "our dear son who was reported missing on plane 673 from Megantic, Quebec on the 14th according to newspaper reports. The police have given up search. We wonder if that is correct. Would you kindly inform us if the search is being continued as parents, we are very anxious for news of our dear son." Mr. Doan was also concerned about his son's health at the time of the accident, but was reassured by letter that it was not attributable.
Loggers, hunters, and trappers were advised to keep searching by the RCMP.
For more information, please click on the links below.
En route from Megantic, Quebec to Sydney, Nova Scotia to take up wartime duties, a Delta reconnaissance aircraft disappeared. The aircraft was last spotted over Edmunston, NB and Plaster Rock.
A helicopter from J. D. Irving Ltd. spotted the aircraft on July 9, 1958 near Beaverbrook Lake. Part of the aircraft are at the Canadian Aviation and Space Museum in Ottawa. A plaque was unveiled on September 14, 2019 near Plaster Rock, NB eighty years after the crash. A watch belonging to Rennie and other articles which could not be identified were found. "The articles found would indicate that it was very unlikely that" either men "left their aircraft or survived the initial impact as survival equipment and medical supplies were found intact."
Doan and Rennie were the first two casualties of the RCAF during WWII. They are remembered on the Ottawa Memorial. Ted Doan is also remembered on Vera's headstone in Alliston Union Cemetery, Alliston, Simcoe County, Ontario. A memorial was held in Rennie's honour at his church in Ottawa in November 1940.
LINKS: