Howard Shurvin Piercy R129632
May 27, 1921 - March 14, 1943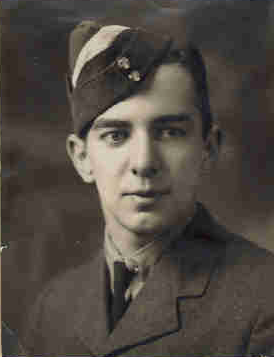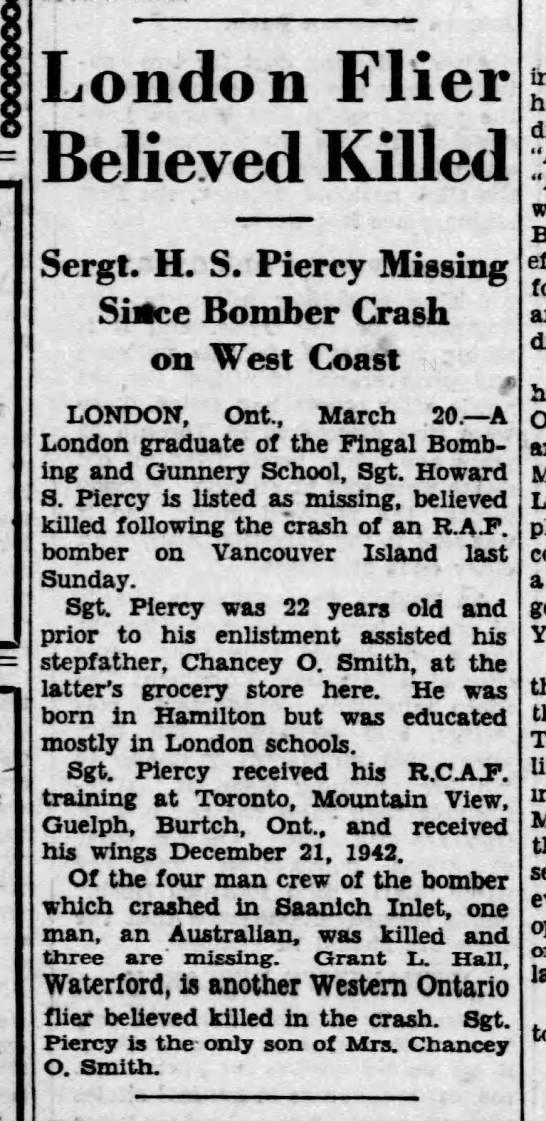 Musically talented truck driver joined RCAF as WOAG. Aboard Hampden P5433, he and crew were lost over Saanich Inlet.
Please see links below for more information.
Courtesy of BCAM: On 14 March 1943, Handley Page Hampden P5433 carried a crew of four; two Canadians and two Australians: *P/O Allan William Hunt, RAAF, Pilot (1915-1943) *P/O Reginald Keith Manttan, RAAF, Navigator (1919-1943) *P/O Grant Leroy Hall, RCAF, WOAG (1921-1943) *Sgt. Howard Shurvin Piercy, RCAF, WOAG (1920-1943)
The purpose of the flight was to practice low flying over water at night. The aircraft was seen to crash into the water in Saanich Inlet. The cause of the crash was not apparent. It was suggested an earlier accident with this Hampden could have had some bearing on it, but this was dismissed. The only body recovered was that of the pilot. He is buried in the Woodlawn Cemetery, Saskatoon, Saskatchewan. The other three men are commemorated on the Ottawa Memorial, with Hall's name on his parents' headstone in Greenwood Cemetery, Waterford, Ontario.
LINKS: