Herbert Reginald Carefoot C113
October 17, 1905 - April 25, 1942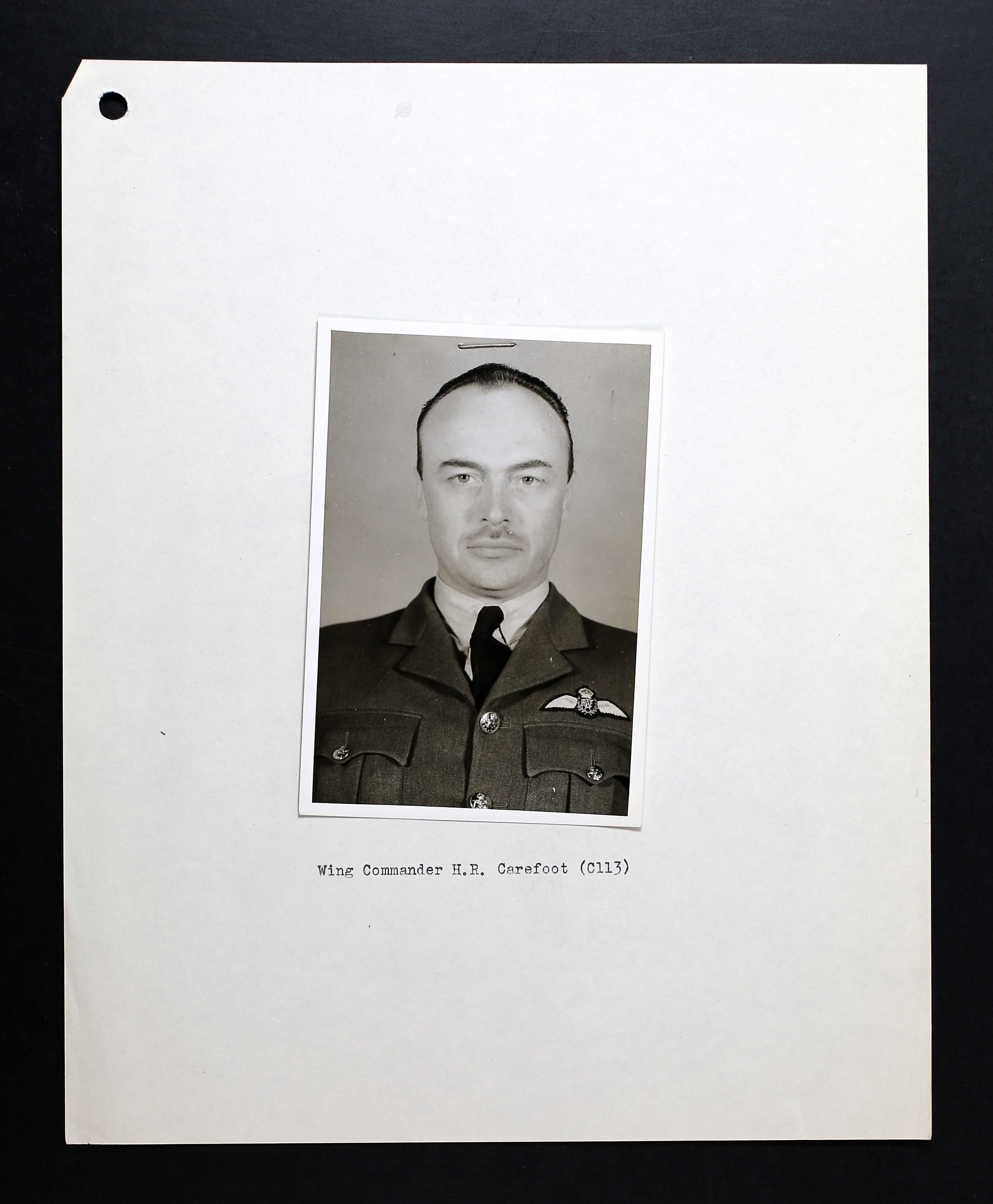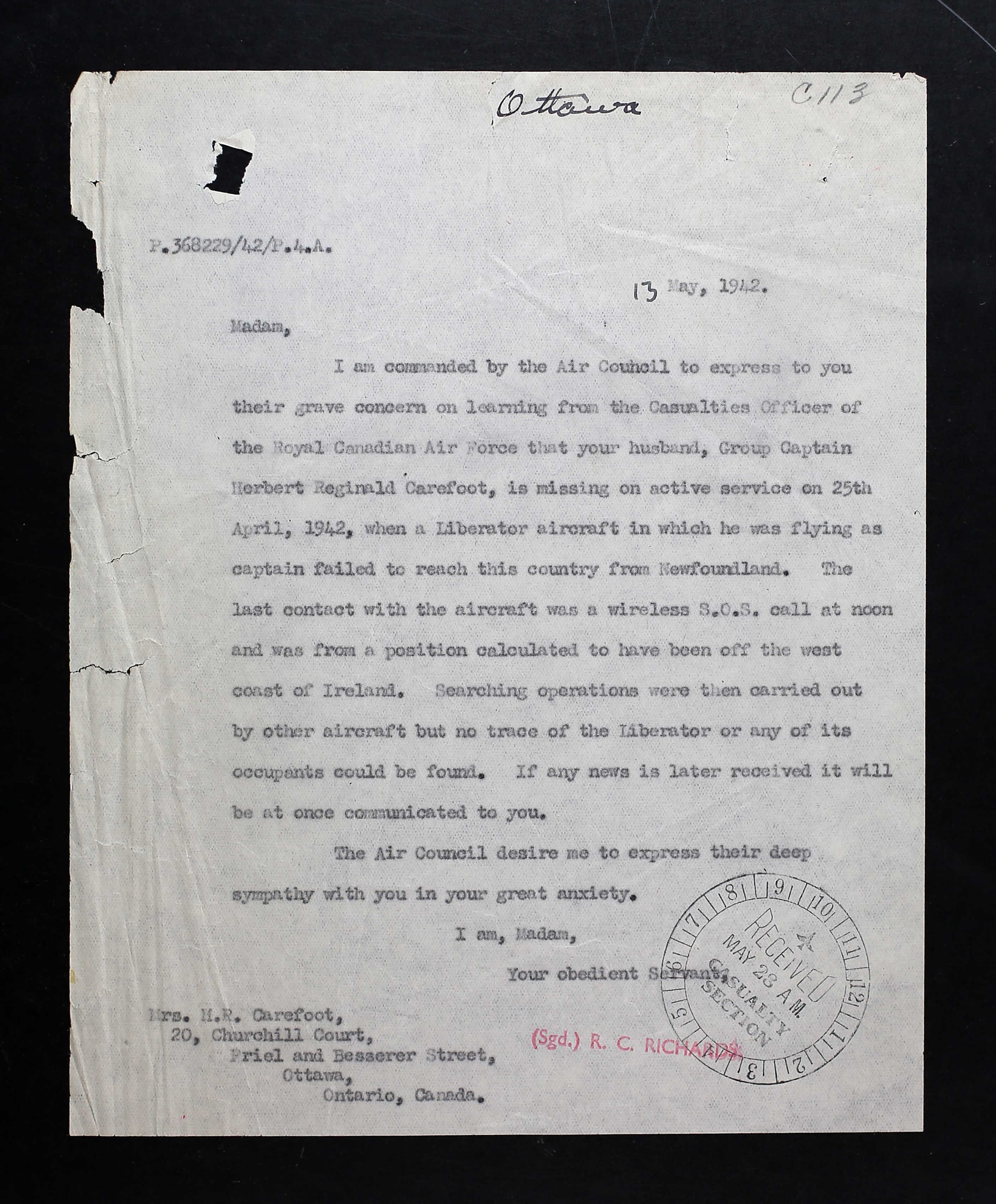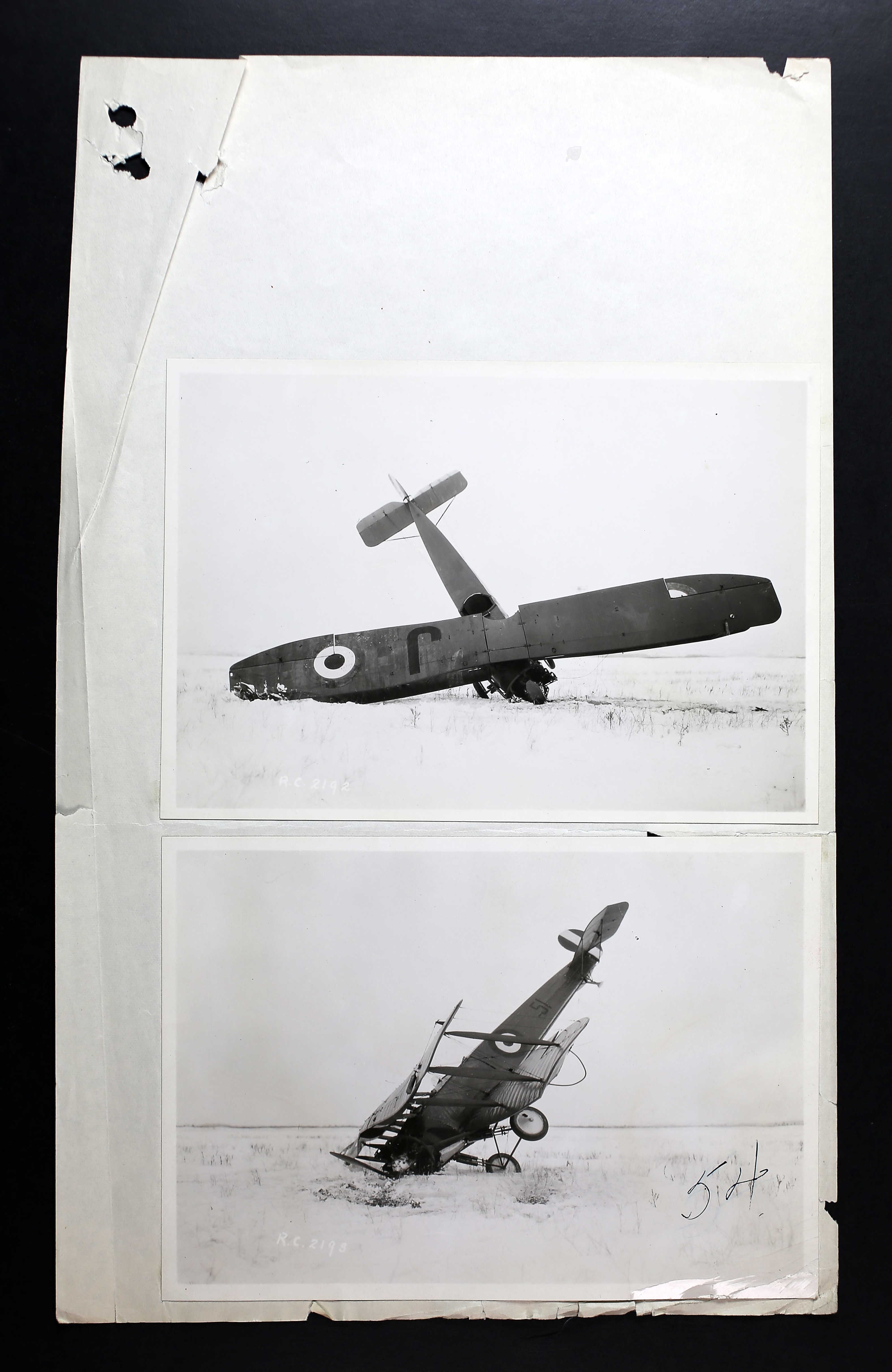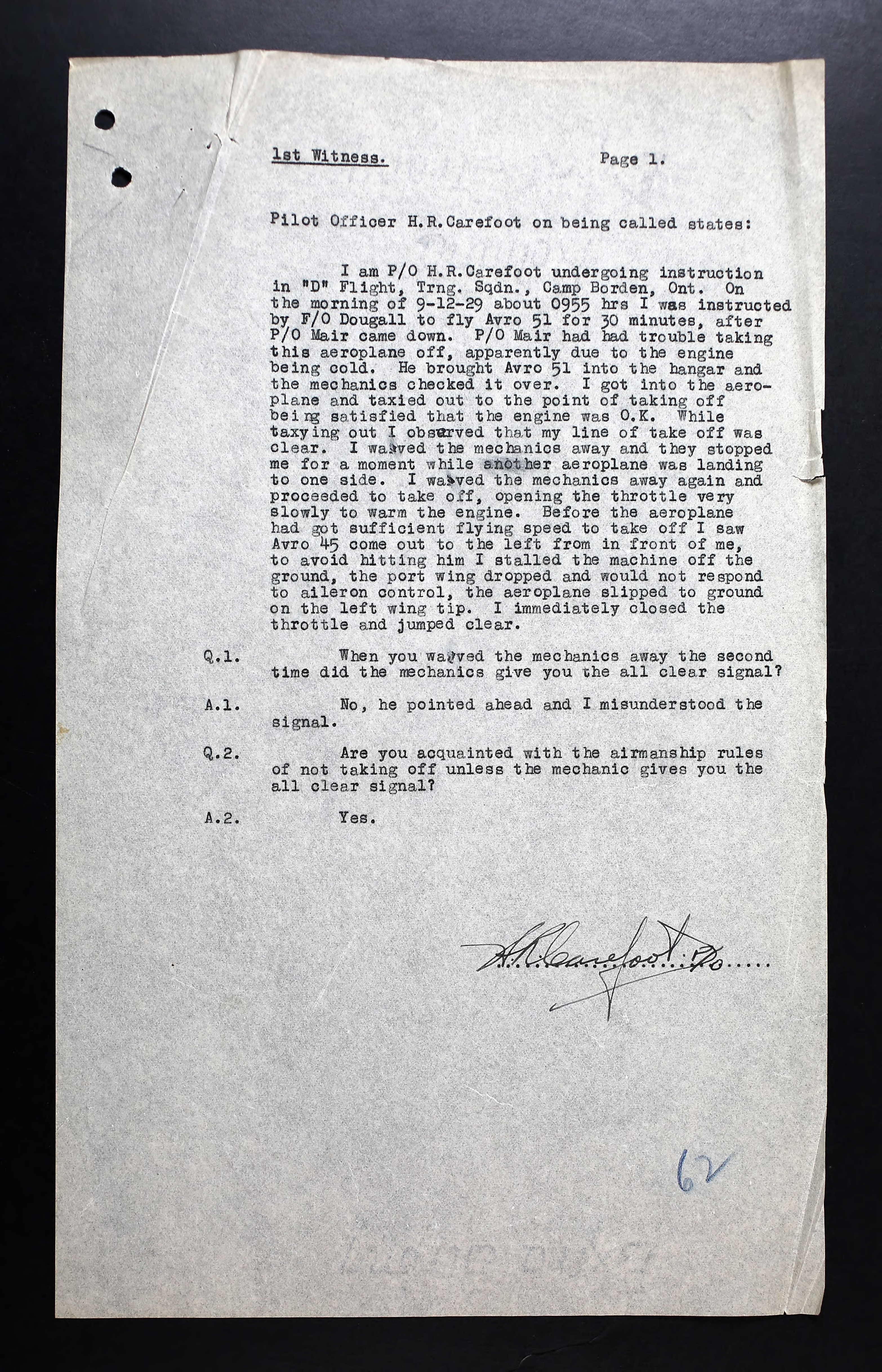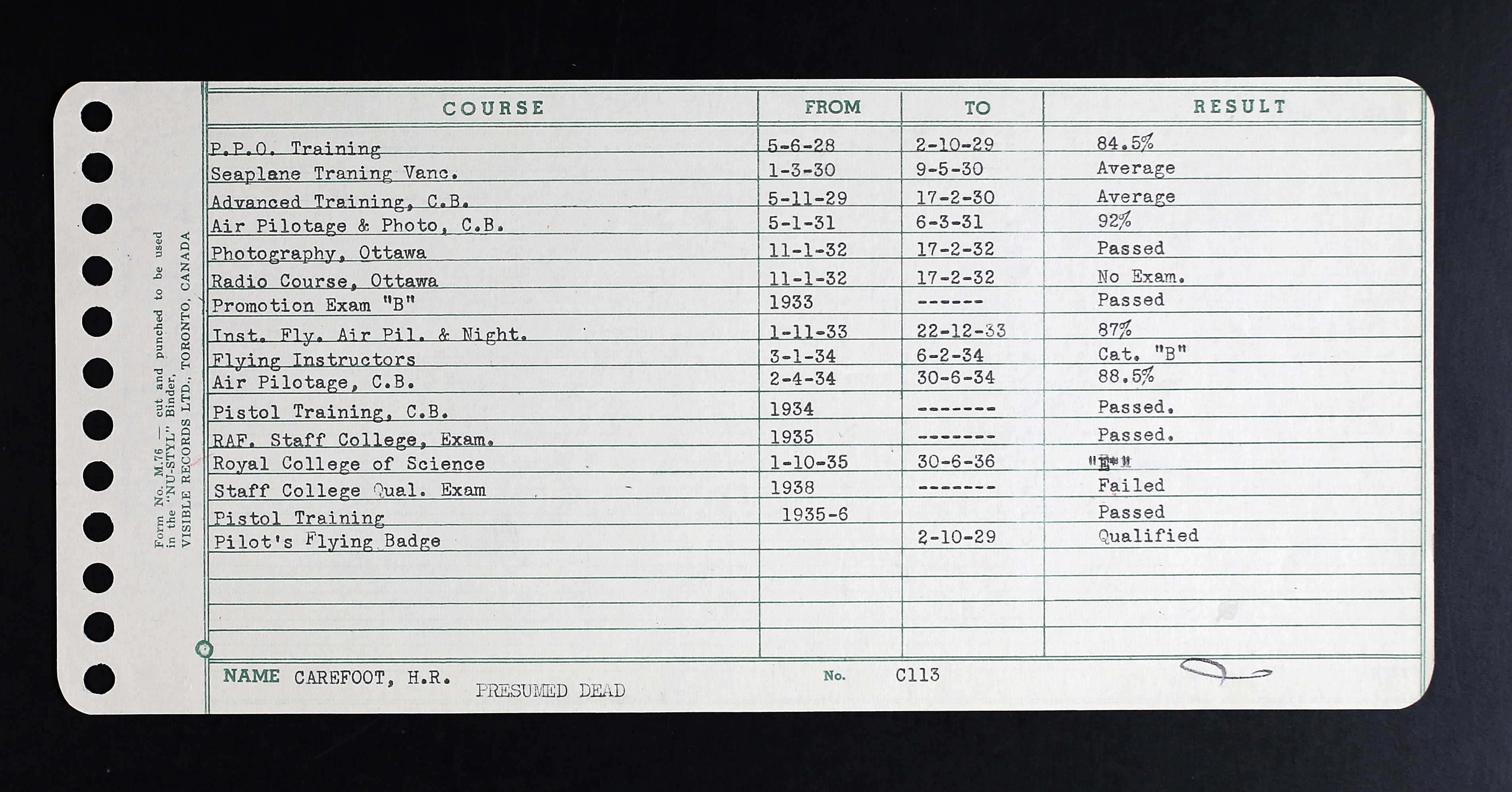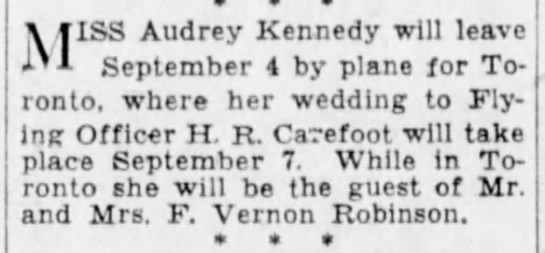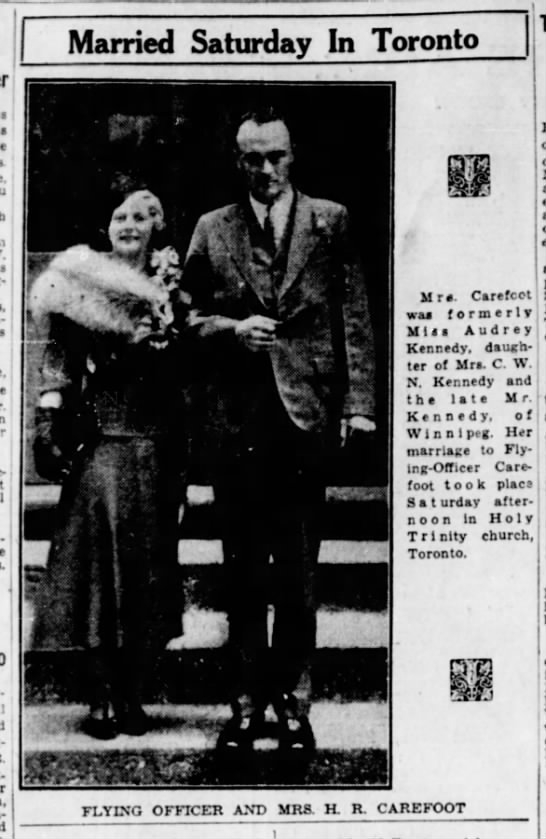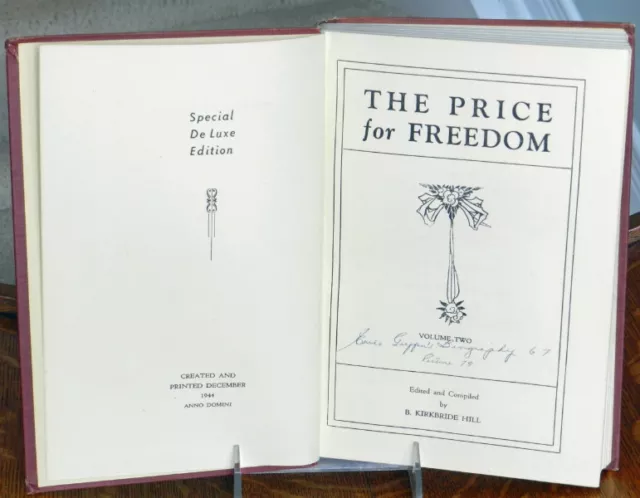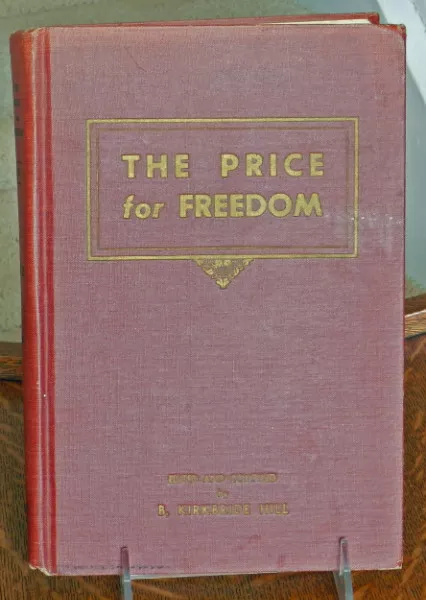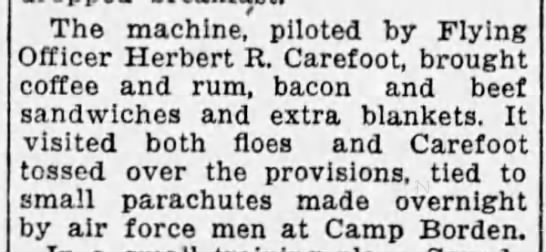 High school principal from Saskatchewan returned to university for an engineering degree and then joined the RCAF in 1929. He became an instructor, then took additional courses in metallurgy in London, England, then was attached to RCAF's engineering division in Ottawa. Aboard Liberator 1119, ferry flight, as captain, he and crew were lost.
Herbert Reginald Carefoot was born in Floradale, Ontario. He was the son of James Herbert Carefoot (1874-1948), schoolteacher, and Mabel Marion (nee Lunan) Carefoot (1882-1982), of Swift Current, Saskatchewan. He had siblings Kenneth Melville Carefoot (1908-1976), Enid Marion Beamish (1912-1990), and Audrey Elizabeth Mores. One sister, Beatrice, died as an infant. The family attended the United Church.
He liked rugby, football, tennis, track, boxing, swimming, skating, and shooting. He stood 6' ½" tall and weighed 170 pounds (October 1940).
Reg, as he was known, had attended Swift Current Collegiate from 1917 to 1922, then Regina, Normal School until 1923, then spent four years at the University of Saskatchewan, earning a Ph. D, Bachelor of Education. He was a principal of a high school, then obtained an engineering degree in 1929. (Reg joined the University of Saskatchewan Canadian Officers' Training Corps September 2, 1925.)
At RCAF Camp Borden, from June 4 to August 31, 1928: "82.36%. Seventh in the class. Very keen, diligent student. Discipline and deportment good. This officer started out in an exceptional manner but fell off badly in third hour of instruction. His judging of distance being very poor and 18 hours dual was up for final test. He however, was given an extra hour and on this managed to go solo. He is very keen and has improved. Indications are now that he will make favourable progress. Special attention should be given to judging distances. Progress satisfactory."
By June 4,1929, Reg was appointed in the RCAF at Camp Borden, Ontario.
October 2, 1929: "Pilot Officer Carefoot is keen, eager to learn, and his deportment is at all times satisfactory. Flying progress has been steady and satisfactory throughout his final training and he should develop into a steady and reliable pilot. The category of "FAIR" is recommended in connection with orders and instructions 26/3 over 1." He earned his pilot's wings.
March 1 to May 9, 1930, Reg was taking seaplane training in Vancouver, BC. "Landings were made on the lakes under glassy water conditions. Courses were steered by compass and map reading. Pigeons were carried and released, and landings were made away from base. Pilot's map reading on second flight was very poor. Flew off course." He flew from Vancouver to Ganges Harbour, Buccaneer Bay, back to Vancouver, then on his second solo flight, he flew from Vancouver to Victoria, return. REMARKS: "Pilot needs to study map reading. Before classifying this officer at any particular rate, he would require more instruction in signalling. His Morse and Semaphore are both below standard. P/O Carefoot made steady progress during training and was keen on his work. His handling of the aircraft in the air and on the water was satisfactory, being consistent and showing judgment. Recommended as a floatplane and boat pilot."
In 1930: "This officer is overconfident. He crashed one aircraft due to non-observance of the provisions of sequence 5 of the Sequence of Flying Instruction. His blind flying is indifferent. He is recommended for service training as an Army Co-operation pilot. His categories as a pilot are Lynx Avro 504N: Average, FC2: Average, D.H. '60' Moth: Average. He is carried out one cross country flight successfully. His total flying time on the course was 26 hours. The accident in question occurred on December 9, 1929, at Camp Borden, Ontario. Avro 504N No. 51 was totally damaged, the engine seriously damaged. Reg was not injured. There was a Court of Inquiry, Reg and seven other people called. "Flying solo, instructed to practice forced landings." The weather conditions were excellent. "Error of judgment on part of the pilot in that he misunderstood signals of Airman before taking off. More rigid enforcement of the airmanship rules RE: taking off signals is recommended." [See document and photo above.]. Reg jumped out of the plane after his left wing tip hit the ground and the aircraft collapsed, although it did not turn over.
He took an Air Pilotage and Applied Photography Course at Camp Borden, January 5th to March 6, 1931. "First in order of merit on written examinations. Average in practical air pilotage. Above the average in ability to absorb knowledge. Showed satisfactory interest throughout course."
On October 31, 1933, he joined RCAF Station, Camp Borden (Flying Training School) as an instructor. "Above the average in handling of men. Exceptional in the performance of his duties."
From November 1 to December 22, 1933, Reg took a course of instrument flying, air pilotage, and night flying at Camp Borden. "Instrument flying: this pupils progress was slow at first but is satisfactory to date. He has had considerable difficulty in mastering turns under the hood. His cloud flying is good, and he seems quite confident in his ability to fly by instruments. His courses are usually good, but he does not yet appreciate the effect of acceleration errors. His take offs are good, and he recovers readily from spins. He is a keen and steady an efficient air pilotage navigator. Average 85%. He has passed all night flying tests in a convincing manner. Average on instrument flying. This pupil required considerable checking in his ordinary flying due mainly to gliding at an excessive speed and making wheel landings. This was apparently due to recent seaplane flying experience. He is a sound pilot generally and flies with confidence. He is keen absorbs instruction readily. With more practice, he should become a good instrument flying pilot."
January 3 to February 6, 1934, he took a Flying Instructor's Course at Camp Borden. "Flying ability, a bare average at commencement of course owing to faults in landing, taking off, side slipping, steep turns, aerobatics, and forced landings. Due to persistent enthusiasm, keenness, and hard work, he overcame all these faults. He also acquired a satisfactory degree of proficiency in all forms of aerobatics. He has a good voice Ann has acquired the tone that carries conviction. He has a very good knowledge of the sequence of instruction and combines it well with demonstration. F/O Carefoot possesses a very good personality and is the type who would inspire confidence in a pupil. This officer has an effective style of instructing and should prove a capable instructor. His flying generally has improved considerably since the commencement of his course."
August 4, 1935: "F/O Carefoot has been employed as a flying instructor, instrument flying instructor, night flying instructor, and air navigation instructor. He is Keenan has shown decided aptitude for this work and has proven himself to be a valuable officer in all duties. He commanded B flight of the flying training school for a period of six months and fulfill the duty of flight commander most satisfactorily. Takes an intelligent interest in all departments of service life, possesses an active brain, and has a well-developed sense of humor."
Reg married Audrey E. Kennedy of Winnipeg in Toronto in 1935 prior to going to England to take a post-graduate course in Engineering at the University of London. In memos dated August 1st and 8th, 1935: "F/O Carefoot will be 30 years of age on October 17, 1935, and has completed 4 years paid Commissioned service with the Royal Canadian Air Force. This Officer has been detailed to attend the next Specialists [E] Star Course at the Imperial College of Science London, England, commencing October 8th, next and in consequence it will be necessary for him to leave Canada at least 10 days prior to that date. As this officer will become eligible for the granting of permission to marry on October 17th, at which time he will be abroad, special authority is requested to permit him to marry prior to leaving Canada in order that his proposed wife may travel with him." He and Audrey sailed on the SS Duchess of Richmond on September 14th, 1935. "This officer will be reporting at these HQ on September 3, 1935, for a short period of temporary duty, and he will be instructed to arrange for the payment of his wife's passage in whatever manner you indicate."
From a newspaper article after his death: "In 1936, he returned to Canada and was attached to the engineering division of the RCAF HQ in Ottawa until 1940 when he was posted to Eastern Air Command.
Reg 'has a particular interest in Metallurgy in so far as it is applicable to Aircraft and aeroengine constructional materials. He is therefore taking the full course of lectures but omitting some exercise classes and attending classes in the Metallurgical department in their place. Later in the session, when certain short courses of lectures are completed, he will probably give this further time to Metallurgy as well. The attendance, conduct and work…is thoroughly satisfactory." L. Bairstow, Director of the Dept and Zahaoff Professor of Aviation, December 19, 1935.
April 21, 1936, S/L F. C. Higgins, Liaison Officer, RCAF wrote that F/O Carefoot "has made application for permission to carry out the ten hours flying practice authorized during the present financial year on one of the following types of RAF Service aircraft: twin engine day Bomber, Heavy night bomber, or any recent 'high performance' types…submitted for consideration…whether there would be any increase in the cost of £4.10.0 per flying hour for obtaining flying practice on the types mentioned above." Reg had to become familiar with the "practical side of British methods of aircraft design and construction." He had an itinerary June 17th to September 5, 1936, visiting Hendon, Rochester, Martlesham, Brough, Derby, Weybridge, Kingston-on-Thames, Southampton, Bristol, and Teddington, with flying practice from August 30th to September 5th inclusive.
In 1936, Reg was awarded the symbol "E." He was then serving at HQ, Ottawa by January 11, 1937.
Reg received promotion to Squadron Leader by August 1940 and had his annual medical re-examination on April 13th of that year. He was categorized as A2B, limited to dual controlled aircraft with second pilot. He was not pleased. "The officer reported at this office the other day, requesting reconsideration of his medical category…the office has monocular vision, that is, he is mainly using only one eye. However, the fact that he has approximately 1400 hours solo, without accident, and is able to make good landings, shows that he has learned to appreciate distance with one eye, and it is possible he has suffered from monocular vision since childhood. It is therefore recommended his category on his file be altered to A1B."
He was in the Ottawa Civic Hospital from January 4 - 15, 1940. By October 1940, he was a temporary Wing Commander. He flew between Ottawa on Eastern Air Command to Bermuda, Labrador, Newfoundland, and Dorval with Ferry Command. "Recently employed on Engine questions. Now in charge of maintenance questions, airframes, engines, and equipment. Reliable, keen on flying and trustworthy. Qualified to take over added responsibility."
December 15, 1940: "Sr. Eng. Officer at EAC, HQ. His energy, abilities and initiative make him a very great asset to the command. Most satisfactory officer on technical staff duties. Professional and all other; Relatively above average." June 15, 1941: "This officer is employed as S.A.E.O., EAC. keen, conscientious, hardworking, and reliable. Possesses considerable experience on aeronautical engineering and is also well-versed in service matters generally. Good officer."
On May 15, 1941, Reg filled out his occupational history form indicating he wanted to remain in the RCAF after the war.
December 3, 1941: "W/C Carefoot has filled the position of SAEO very satisfactorily during the year. He is exceptionally keen, very energetic, and has plenty of initiative. He would profit by a period of attachment to an RAF war command. A very reliable officer." February 17, 1942: "Excellent aeronautical engineering officer who has worked very hard and faithfully in eastern air command to raise and maintain a high standard of aircraft maintenance at all units. A most reliable officer with plenty of initiative and push. Strongly recommended for promotion to rank of Group Captain."
On April 25, 1942, aboard Liberator 1119, Reg lost his life. He was the captain of the aircraft. The bomber was being ferried to England. According to a newspaper article, "SOS signals were received from the aircraft and an intense search was launched but no trace of him was ever found. Flying accident west coast of Ireland, Liberator, ferrying aircraft, cause of accident obscure. Overseas primary to Britain."
Other members of the crew: radio operator, Leo Benedict Doherty of Holmesville, NB, flight engineer, Hamish Ian Douglas of Toronto, co-pilot W/C Mervyn John Cameron Stanley, RAF of Belfast, and navigator P/O William George Jack Woodmason of Ispwich, England.
Audrey received a letter informing her of the circumstances of Reg being missing. "He is missing on active service on 25th April 1942, when a Liberator aircraft in which he was flying as captain failed to reach this country from Newfoundland. The last contact with the aircraft was a wireless SOS call at noon and was from a position calculated to have been off the west coast of Ireland. Searching operations were then carried out by other aircraft but no trace of the Liberator or any of its occupants could be found. If any news is later received, it will be at once communicated to you. The Air Council desire me to express their deep sympathy to you in your great anxiety." R. C. Richards.
Reg had been flying with his logbook. His flying hours in 1941 added up to 30.35 hours and in 1942: four hours.
In August 21, 1944, Audrey, residing in Ottawa, received a letter from the Biographical Records Society in Toronto. "A biographical sketch of the late G/C Herbert R. Carefoot is not being compiled for inclusion in the forthcoming second volume of the copyrighted series of "THE PRINCE FOR FREEDOM" soon to be published. This work contains the life sketches of members of our Armed Forces who have made the Supreme Sacrifice in the cause of Freedom…this work will include the life sketch of the above named, and further, his photograph will also be included. At present, the Society is not in possession of his photo, therefore, if you will mail any photo you may have, an engraved portrait will be published in this historic work. A questionnaire is enclosed for you to complete. This ensures that the data to be published will thus be accurate in detail. We respectfully ask that you complete same fully and mail at once. As soon as the work in completed, copies of this volume will be distributed by the Society to Public Reference Libraries and Universities, many High School libraries and historical organizations throughout Canada. Also, the Society will arrange that members of the families may obtain copies at reasonable cost (if they are desired) when the work is published at a later date during 1944."
Audrey changed her name back to Kennedy in April 1946. She was living in Compton, California by 1947. Audrey and Reg did not have children.
In early January 1956, Audrey was living in St. Lambert, Quebec when she received a letter informing her that since Reg had no known grave, his name would appear on the Ottawa Memorial.
A lake in Saskatchewan is named in Reg's honour.
The names of the other two Canadians, Doherty and Douglas are on the Runnymede Memorial in Surrey, England. The names of the British men, Stanley and Woodmason, are on the Ottawa Memorial.