Henry John Hyde R123526
June 28, 1920 - January 8, 1944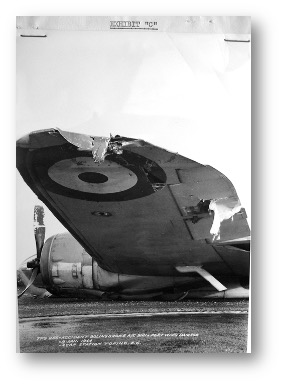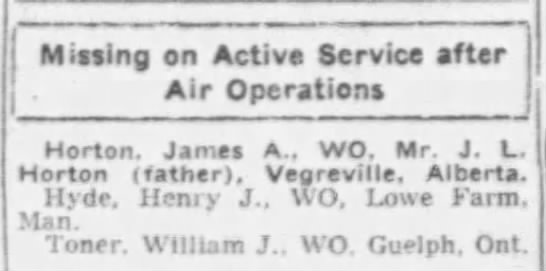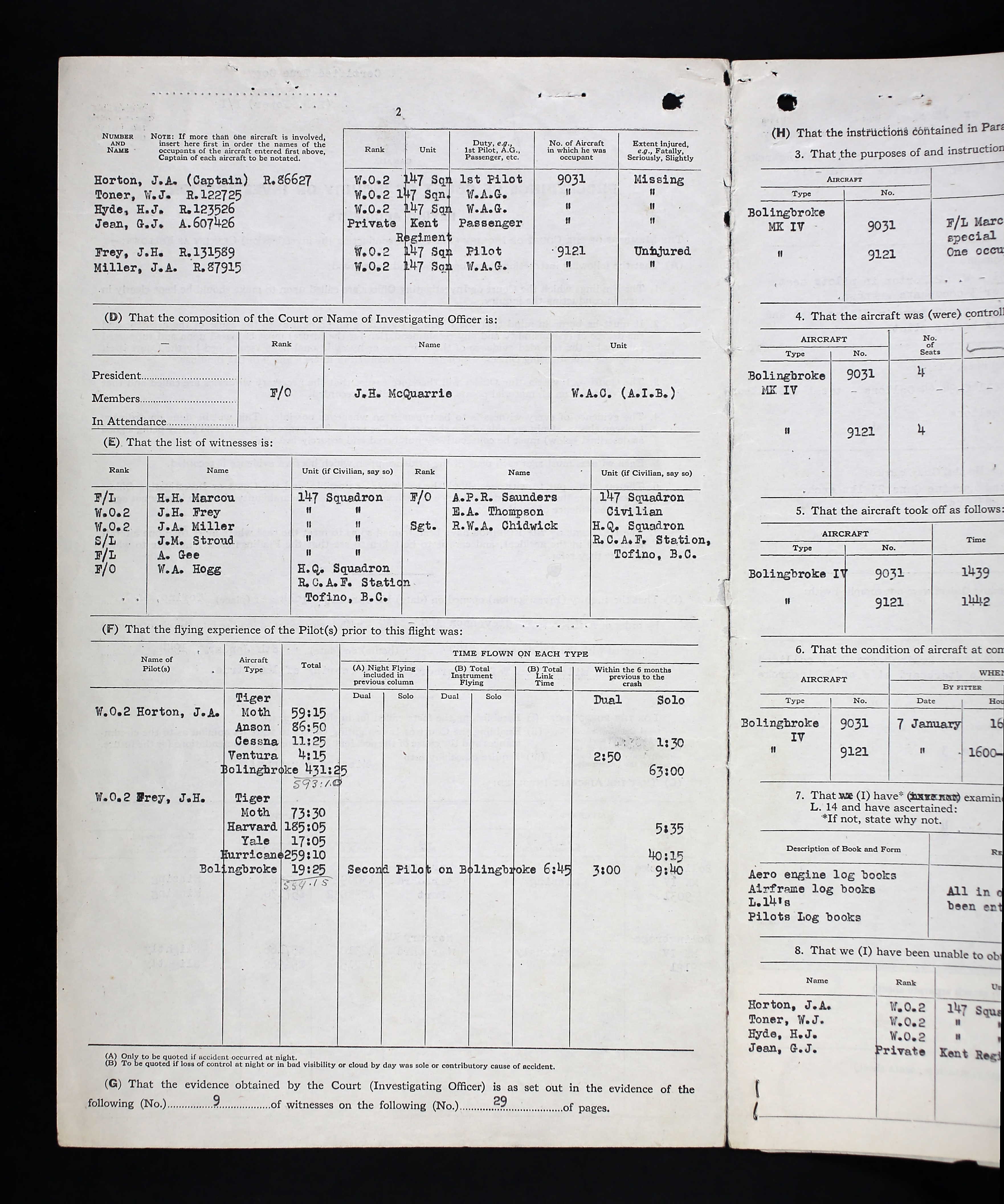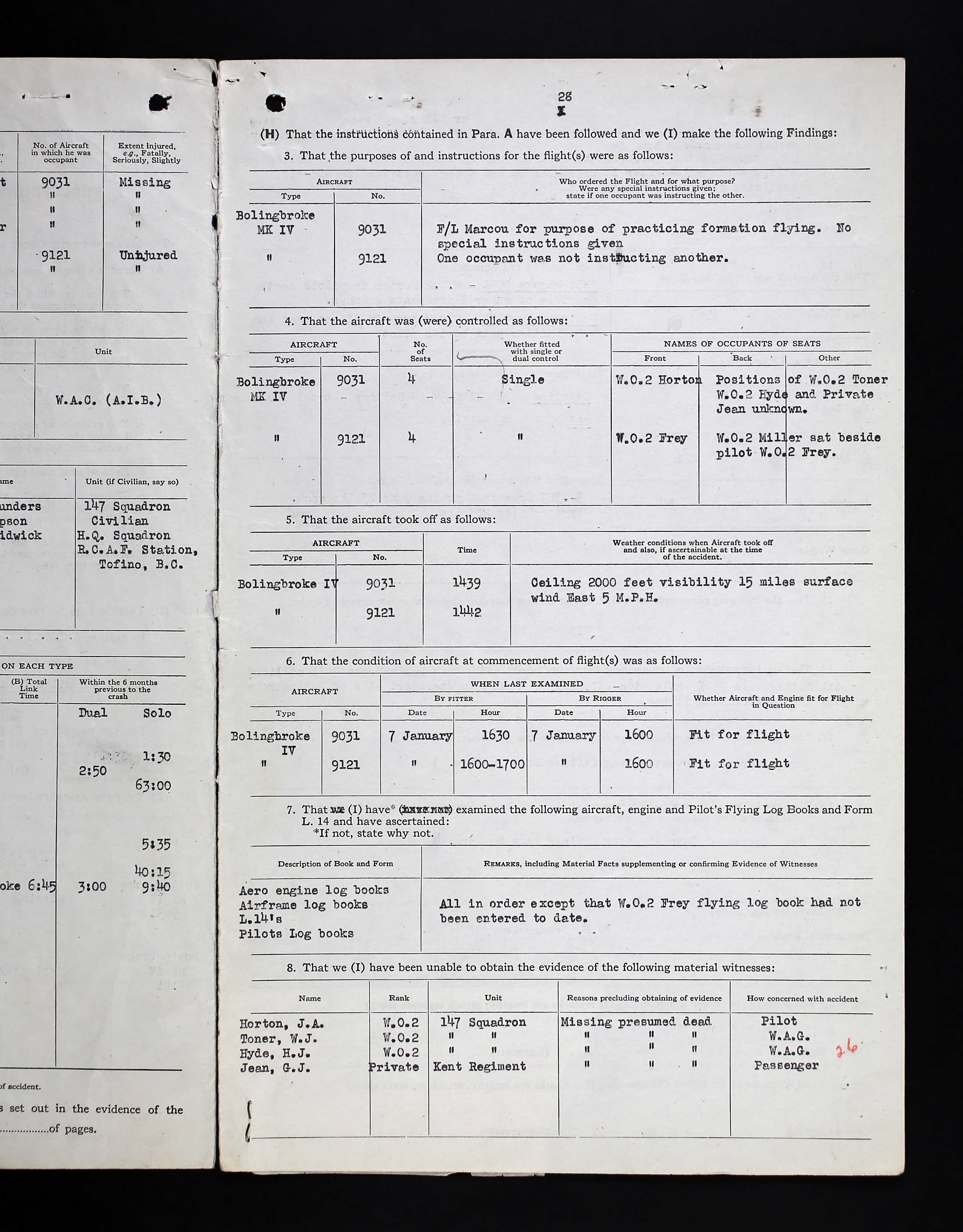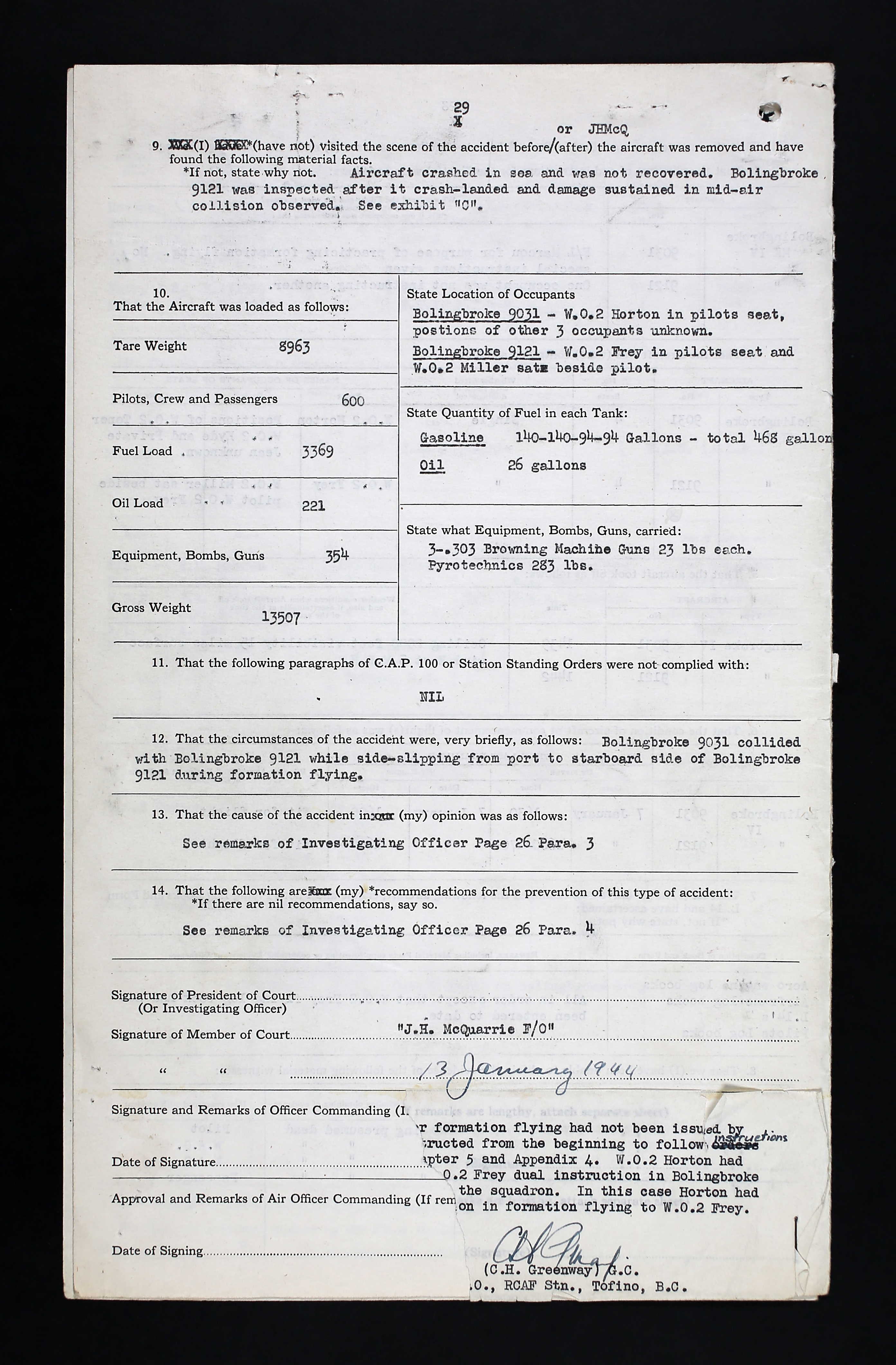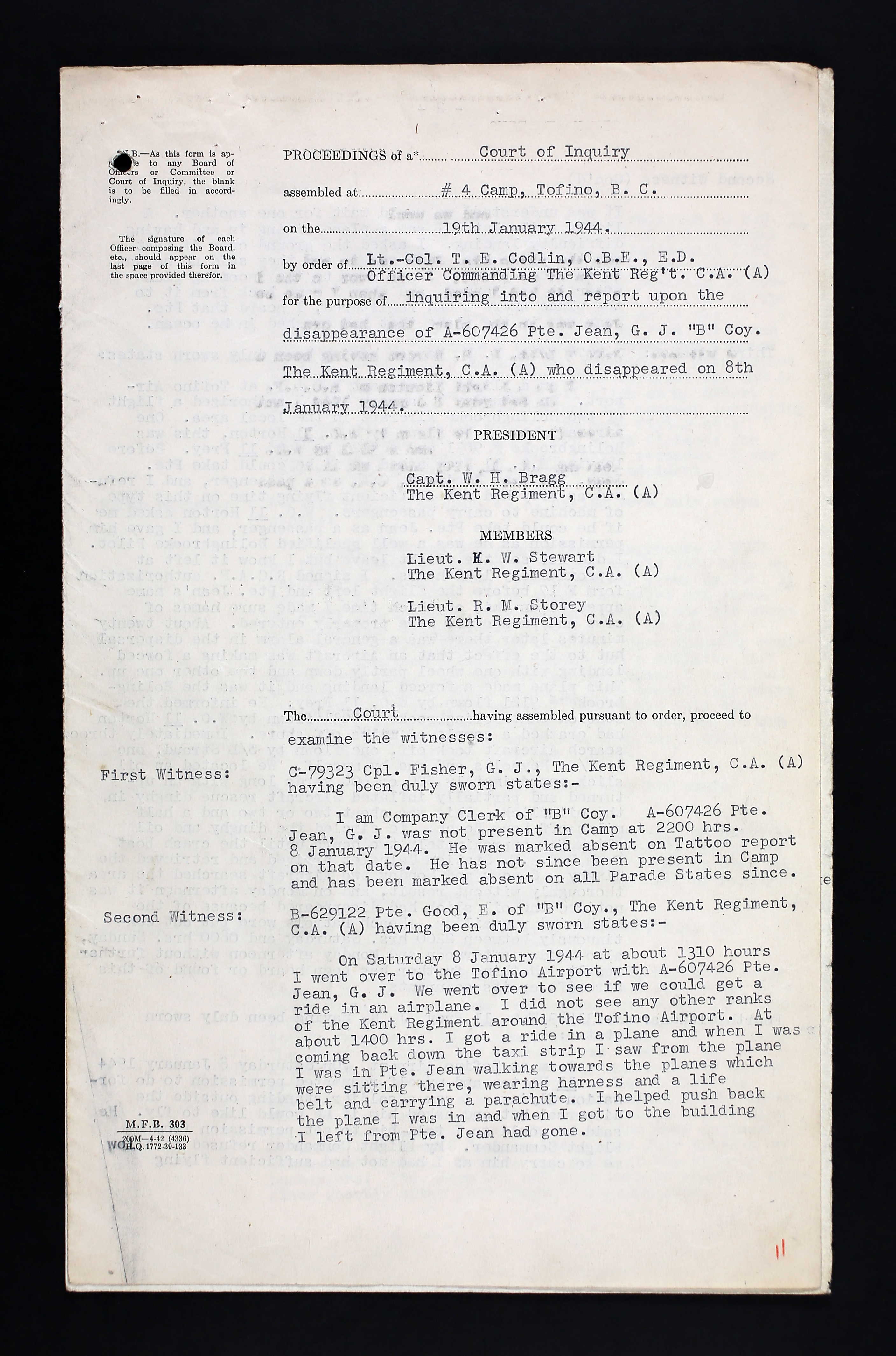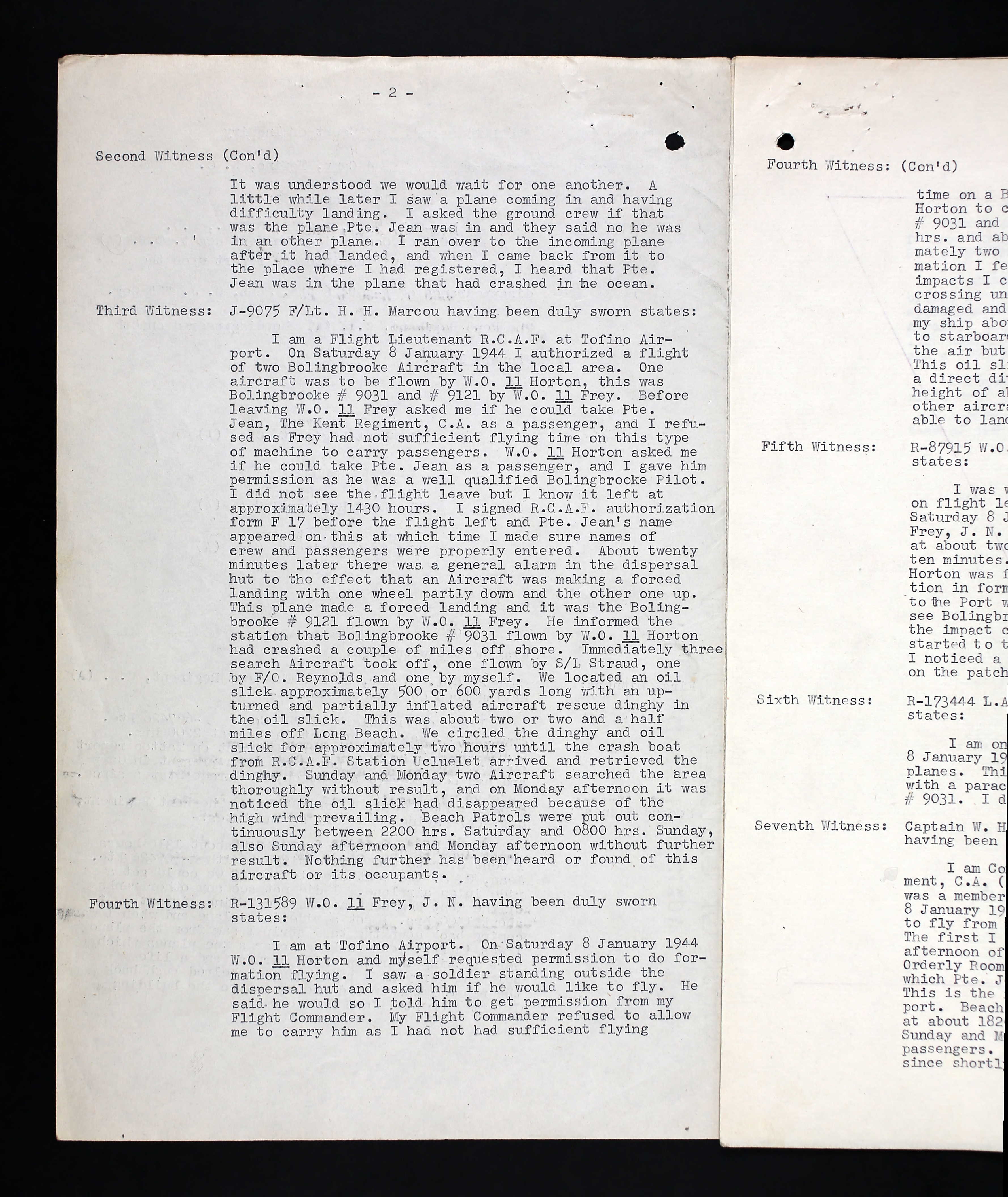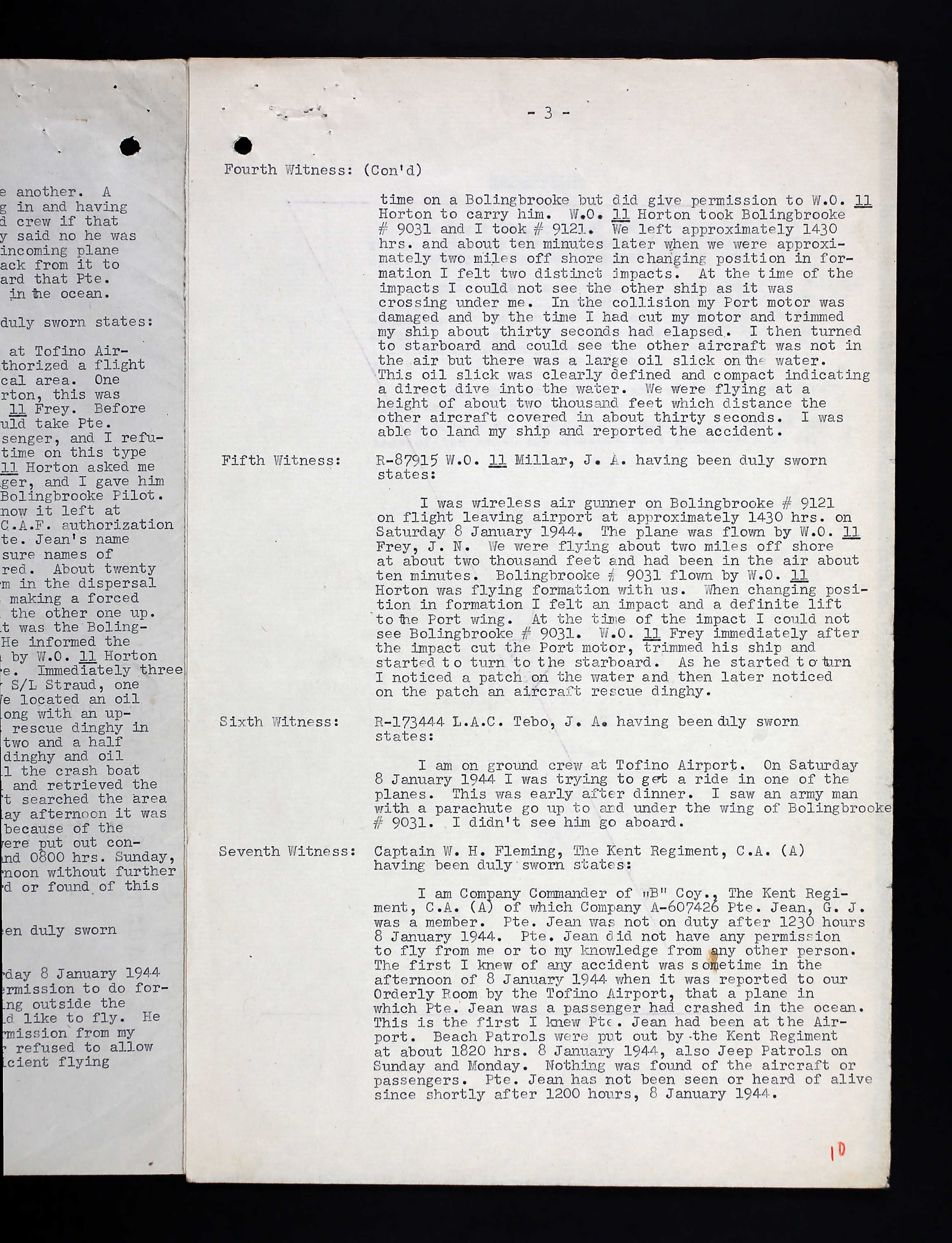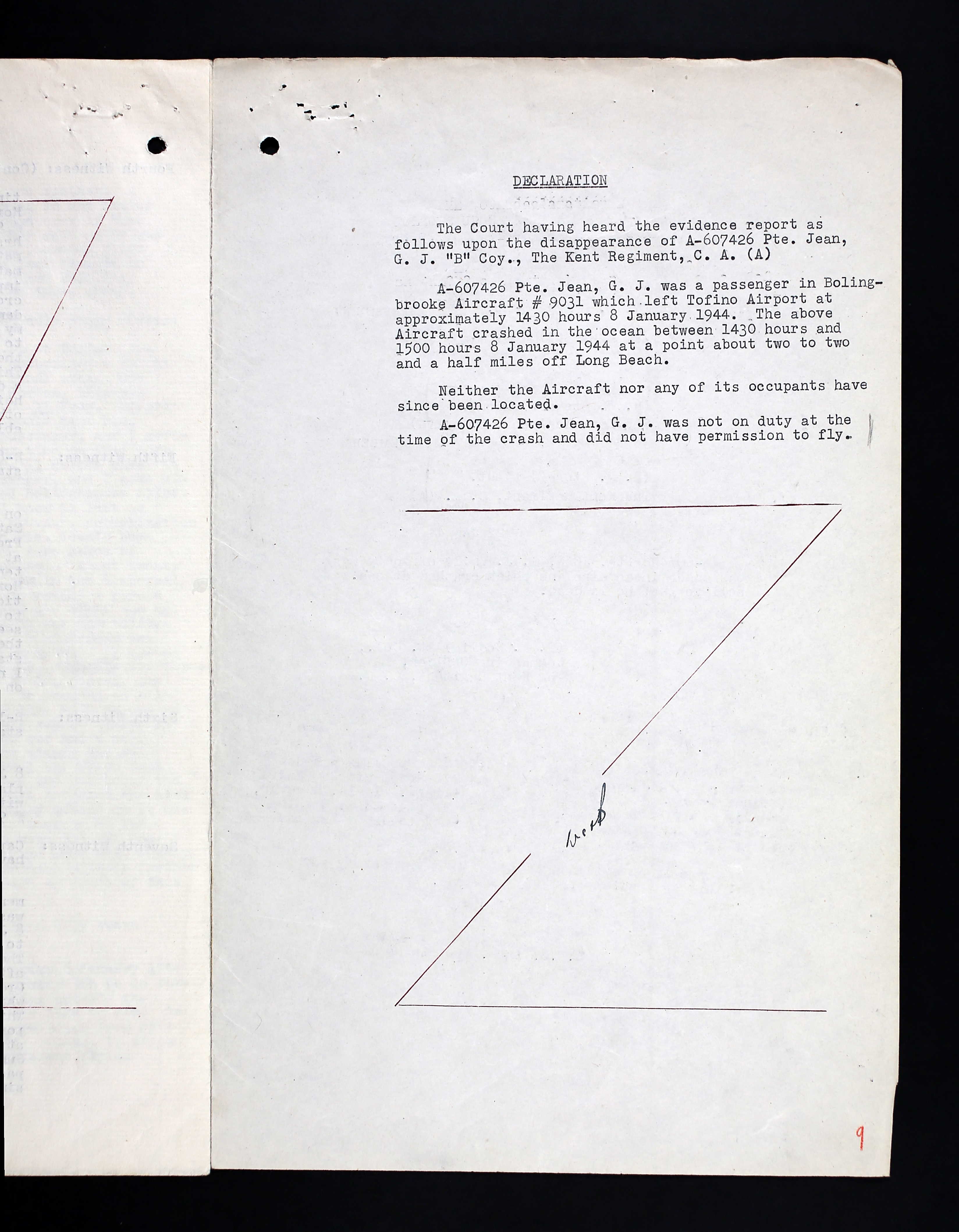 Clerk joined RCAF as WOAG. He and crew, plus one unauthorized passenger aboard Bolingbroke 9031 crashed into the sea after colliding with another Bolingbroke off the coast of Vancouver Island.
Henry John Hyde's story and the Court of Inquiry can be found in the book Quietus: Last Flight by Anne Gafiuk available through the Bomber Command Museum of Canada and through the author: anne@whatsinastory.ca. The following is an excerpt from the book.
Henry John Hyde was born on June 28, 1920 at the hamlet of Lowe Farm, near Morden, Manitoba, south west of Winnipeg.
Henry was the son of Nicolai John Heide and Anna/Annie (nee Goertzen) Heide/Hyde. Both his parents were born in Manitoba, from families of Dutch and German descent. Henry had five brothers, aged 20, 14, 9, 8, and 3, and four sisters, aged 23, 18, 16, and 11.
One of his references, Mrs. Partridge, wrote, "I have had Mr. Hyde in my home as a roomer and found him in person, a congenial, modest and in every respect a gentleman."
He was evaluated as being "average material", Category A3B in October 1941. He had poor eye muscle balance. By November, 1941, he was "not brilliant, but trying hard."
January 1942, he was at the #3 Wireless School in Winnipeg, close to home. He made a visit home when he had a leave.
August 1942, he attended the #8 Bombing and Gunnery School in Lethbridge, Alberta. "Good grasp of ground training subjects; fairly capable, moderate ability. Does not show leadership ability." At some point, Henry was assigned to Tofino, BC, as Air Gunner.
On January 8, 1944, he was aboard Bolingbroke 9031 when it collided with another aircraft and crashed into the water off Tofino, BC. All men perished.
Aboard Bolingbroke 9031 W/O2 James Horton had a crew of two: Warrant Officer II William Joseph Toner, Wireless Operator, 21, and Warrant Officer Henry John Hyde, Air Gunner, 23. They took with them an unauthorized passenger: Private Gerald J. Jean, Kent Regiment, Canadian Army, 22. Pte Jean's name is on the Halifax Memorial.
Mrs. Hyde stressed to the RCAF to send correspondence to her directly to the CNR Station at Lowe Farm by registered mail. It was of "great importance to" Mrs. Hyde to find out how far from shore the accident was and if Henry had died 'overseas'. G/C F. S. Wilkins wrote to her and stated that the plane crashed three miles west of Vancouver Island, "within the territorial waters of Canada".