Gerald Raymond Styles J41925
May 7, 1920 - November 28, 1943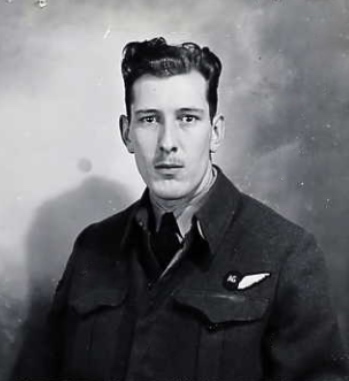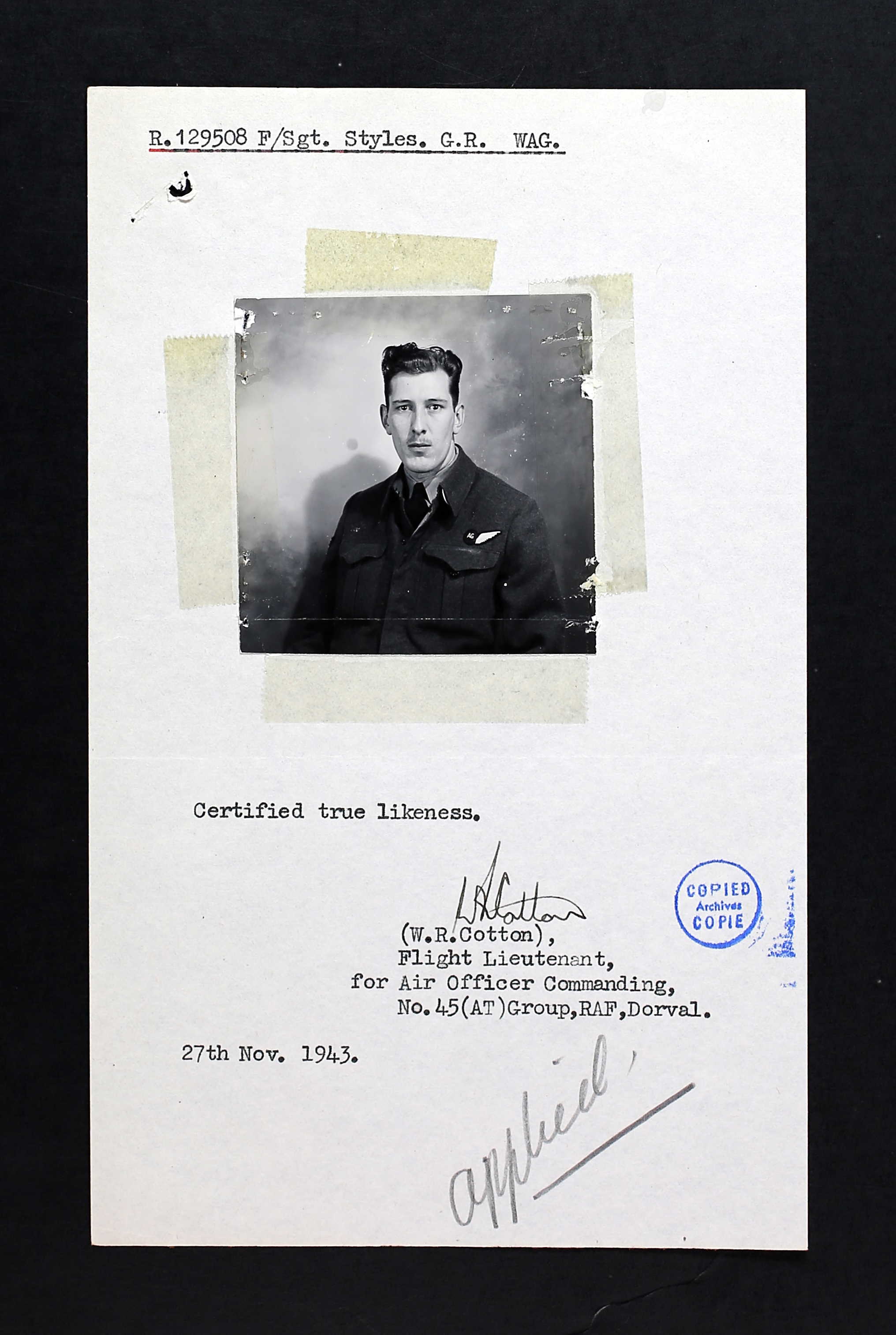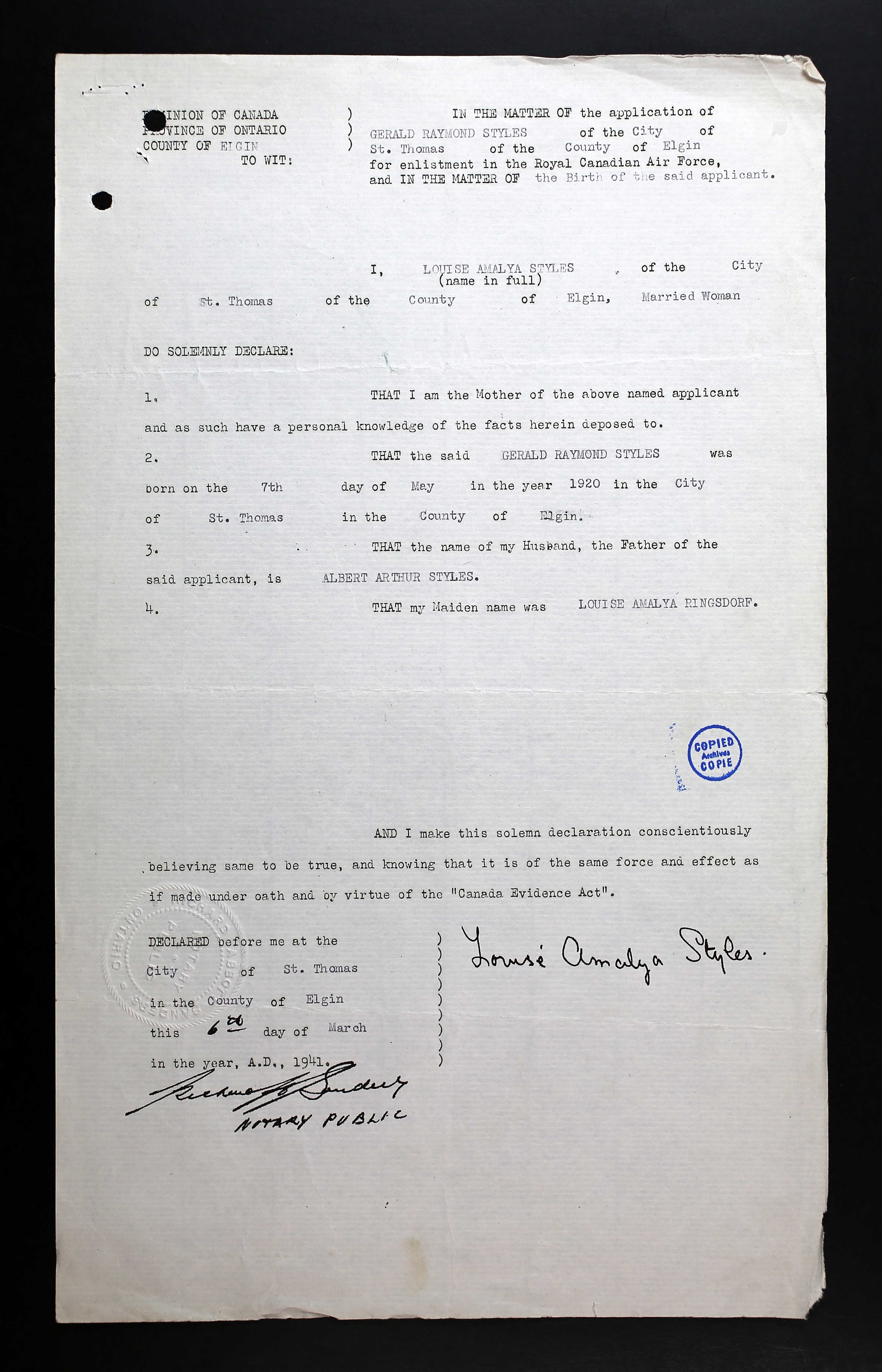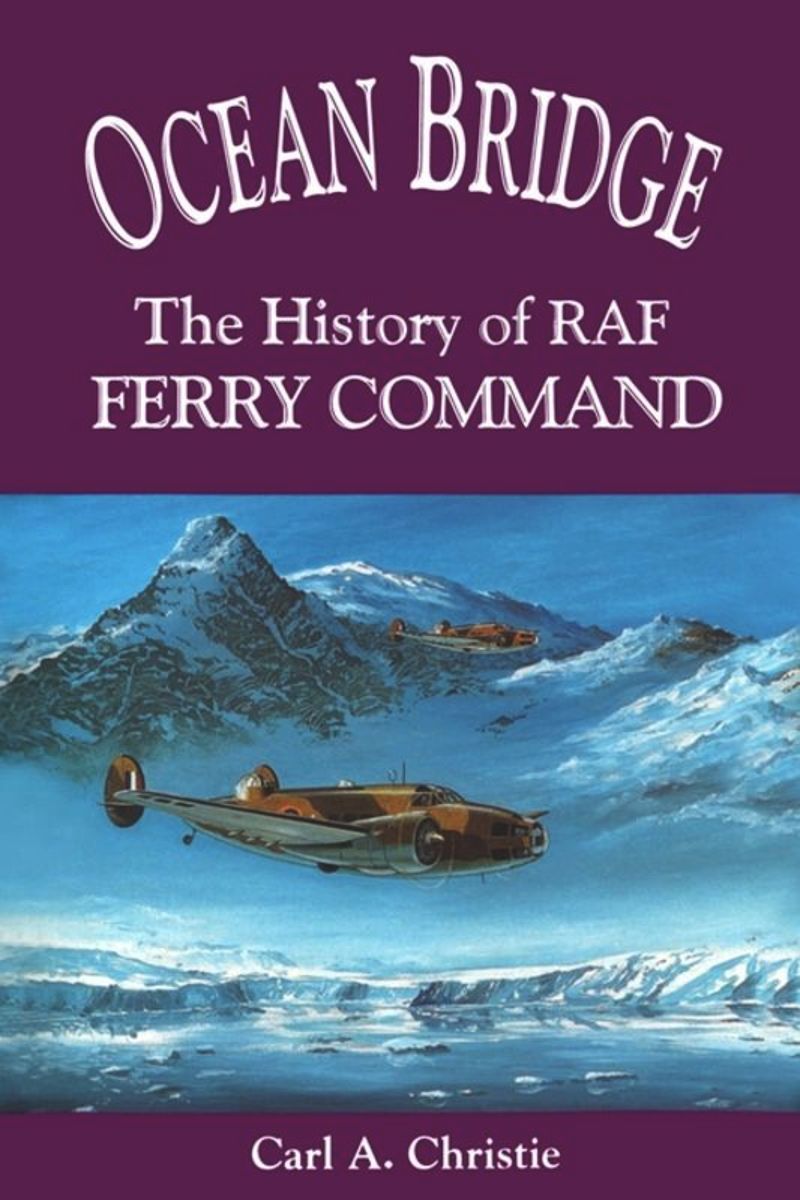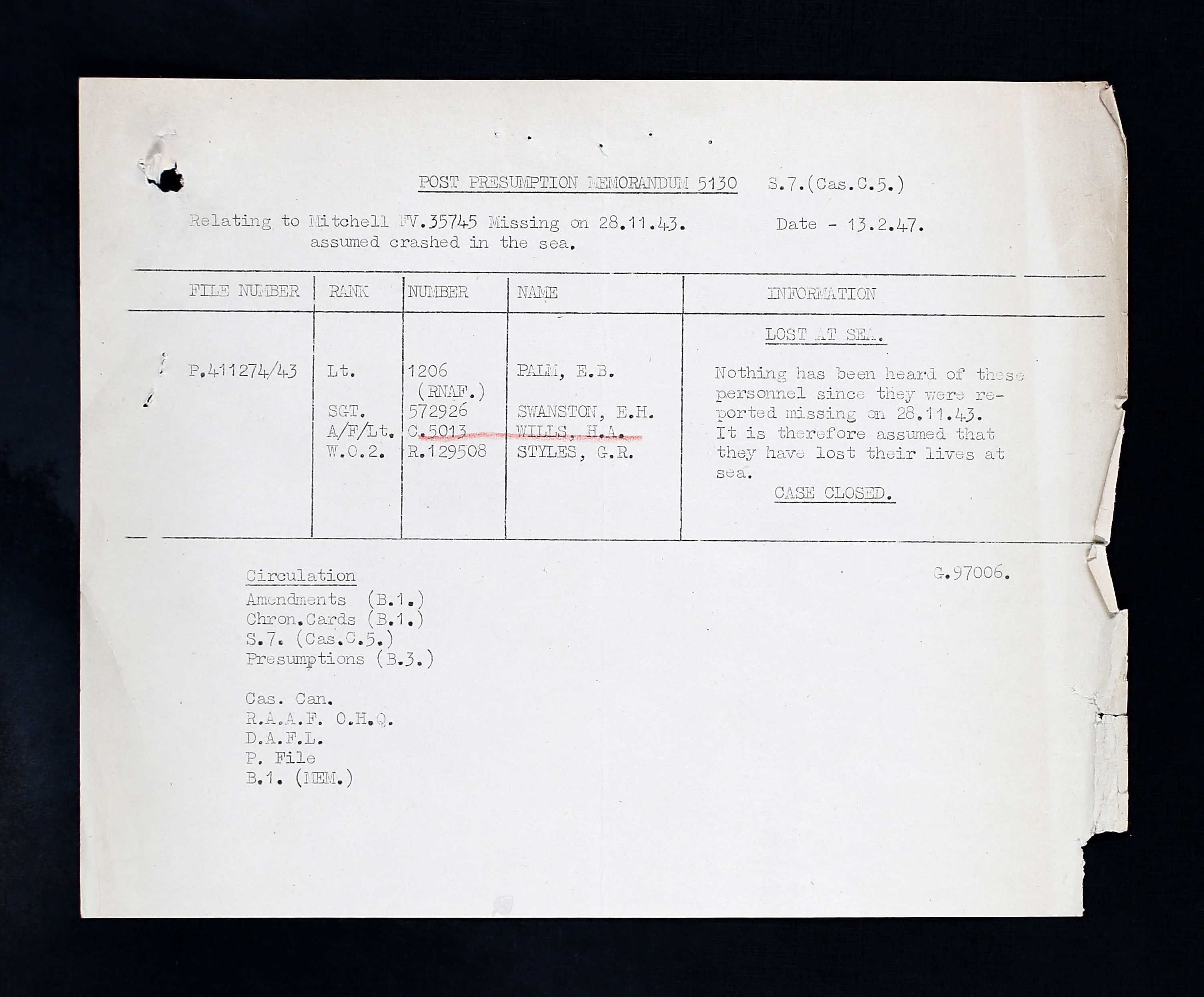 Clerk who liked to travel tried to enlist in the RCAF in England in June 1939, but had to wait until September 1941 in Canada. He became WOAG. Aboard Hudson FV900, he and crew were lost during a Ferry flight between Greenland and Iceland. Featured in the book OCEAN BRIDGE by Carl Christie
Gerald Raymond Styles was the son of Albert Arthur Styles, Canada Iron Foundry Ltd. worker, and Louise Amalya (nee Ringsdorf) Styles (d. 1986) of St. Thomas, Ontario. He had one sister, Daphne Margaret Styles. The whereabouts of Mr. Styles was unknown. The family was Anglican.
He indicated that he had applied to join the RCAF in England in June 1939 but had been turned down. He had been traveling from January 1937 to June 1938, then again in 1939-1940, working for Josoyn & Miles, Page & Co., chartered accountants in Cheapside, England. Previous employment included junior audit clerk (1938-1939) and moulder's helper (1940-1941). "Good general knowledge of business, mathematics. Sports: Swimming, tennis, baseball." He liked to collect stamps. Gerald was accepted into the RCAF on September 2, 1941 in London, Ontario. He stood 6' tall and weighed 155 ½ pounds. He had brown eyes and medium brown hair. A 1" scar from a burn was noted on his left foot. He had an appendectomy in 1934. "Quiet type, not particularly alert. Will probably respond to training; gentlemanly and courteous; anxious to serve."
Montreal, January 22, 1942: "Critical A.L. score – little background in maths and sciences; does not respond quickly. Not recommended for P or O. Best fitted for WO or AG."
Gerald started his journey through the BCATP in London, Ontario September 2 until October 1, 1941. He then was sent to No. 5A Manning Depot, Valcartier, Quebec October 2, 1941 until April 10, 1942. His next destination was No. 4 Wireless School, Guelph, Ontario April 11 to October 24, 1942.
His next stop was at No. 4 B&G Fingal, October 25 to December 7, 1942.
He was taken on strength with RAF Ferry Command December 7, 1942. He traveled to Nassau, Bahamas in March 1943.
Gerald had a bank account with $164.96. he also had 2x$50 Victory Loan Bonds and a life insurance policy.
Mitchell FV990. Ferry flight between Greenland and Iceland along with F/L Harold 'Harry' Alexander Wills, C5013. Much information about both men and their experiences can be found in Carl Christie's book Ocean Bridge, The History of RAF Ferry Command, published in 1995 but the University of Toronto Press.
CREW: Lt. Erik Bertil Palm, 1206 (Royal Norwegian Air Force), Sgt. E. H. Swanston, 572926, (RAF), A/F/Lt H. A. Wills, C5013, RCAF, and WO2 G. R. Styles, R129508, RCAF. "Lost at sea. Nothing has been heard of these personnel since they were reported missing on 28.11.43. It is therefore assumed that they have lost their lives at sea. CASE CLOSED."
Gerald's last radio signal was heard about an hour out from Reykjavik. Nothing was heard again.
Wills was a prolific letter writer; he also kept a diary. He wrote many letters to his wife and daughter during the war. In the book OCEAN BRIDGE, Carl Christie uses Will's letters and diary entries to illustrate what an aircrew experienced on Ferry Command, pages 183 – 194. Gerald is mentioned in these pages as well. "The pilot is Norweigian – had had considerable experience – so has the WAG, [P/O Gerald Raymond Styles]….we are going by way of Greenland – Iceland to the United Kingdom. It may take as long as a couple of weeks or even longer. Depends on the weather."
Mrs. Styles received a letter, dated December 1, 1943 from W/C H. Maynard, Senior Personnel Staff Officer. "It was with very deep regret that a telegram was sent to you yesterday evening informing you that your son WO2 Gerald Raymond Styles had been reported missing on a ferry flight. Please let me express the very deep sympathy which all the personnel of this group feel with you in your great anxiety. Your [son] was wireless operator of an aircraft which was proceeding to the United Kingdom and left on one stage of its journey over the ocean on 28th November. The aircraft failed to arrive at its destination and when it was reported overdue, a search by sea and air was instituted. I am very sorry to say, however, that so far there has been no trace of either the aircraft or its occupants. I am sorry there is so little information available but I do assure you that if any further news is received, it will be communicated to you immediately. Assuring you once more of our sympathy."
Mrs. Styles was wondering about her son's bank account in Montreal or Lachine, not knowing the name of the bank; she also asked about Gerald's portable radio, "which was left by my son in his quarters at Lachine and which I hope will be returned to me." On the personal belongings list, a 'Freshman' radio was noted.
Gerald is commemorated on his family headstone at the Old English Cemetery, St. Thomas, Ontario, as well as on the Ottawa Memorial.