George Albert Stewart R191672
November 23, 1913 - April 15, 1944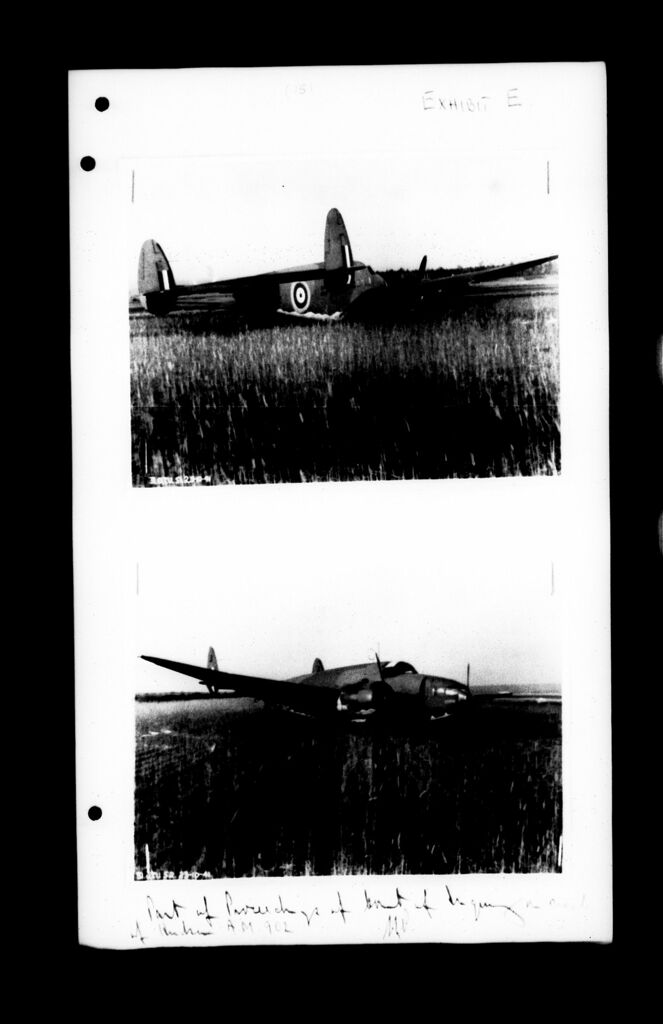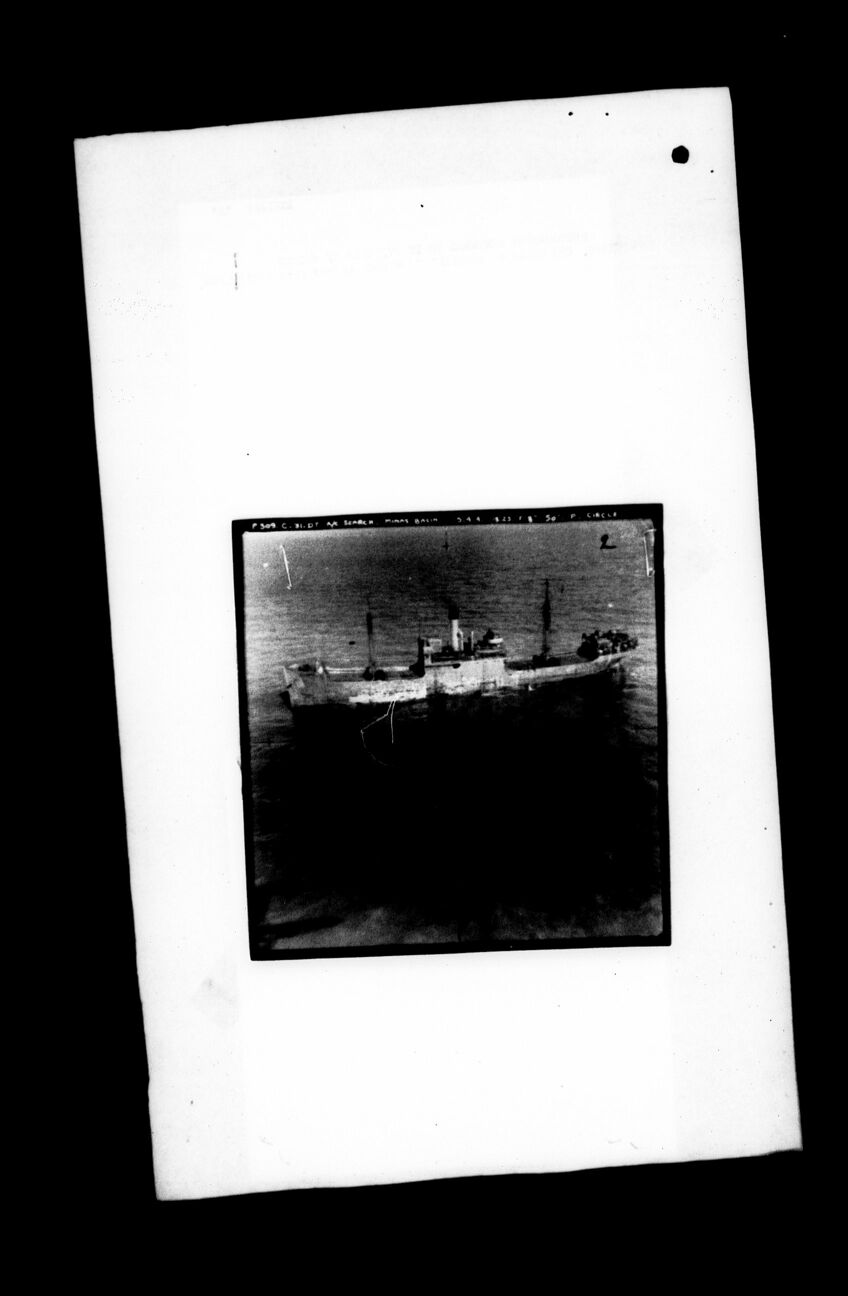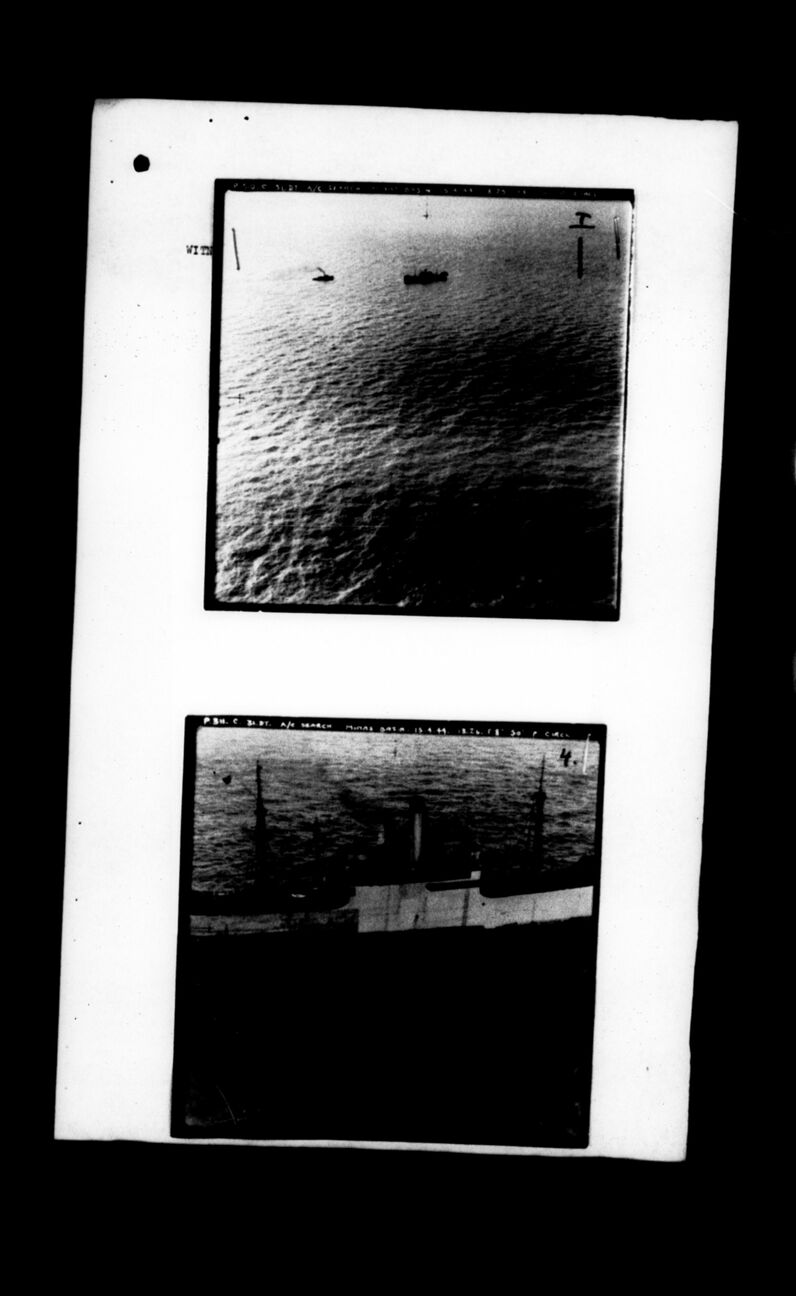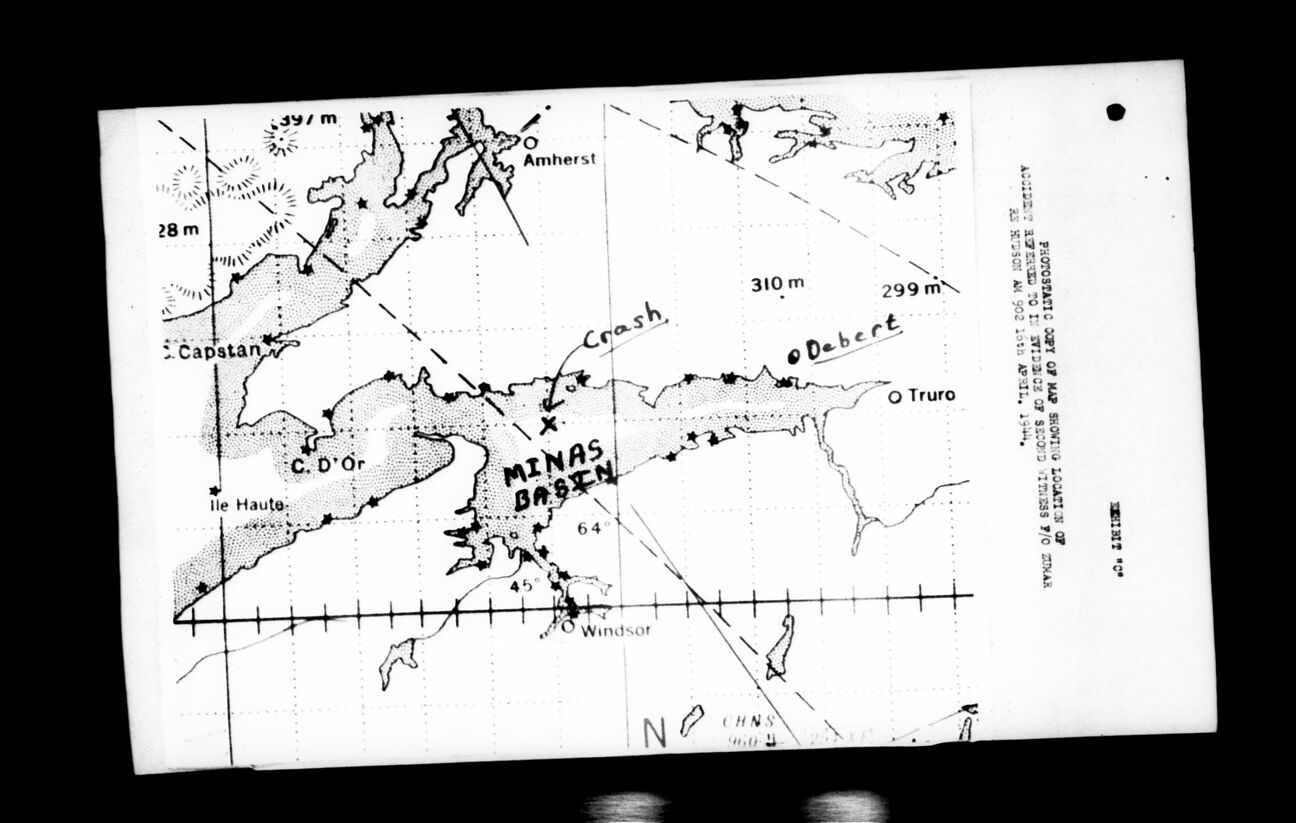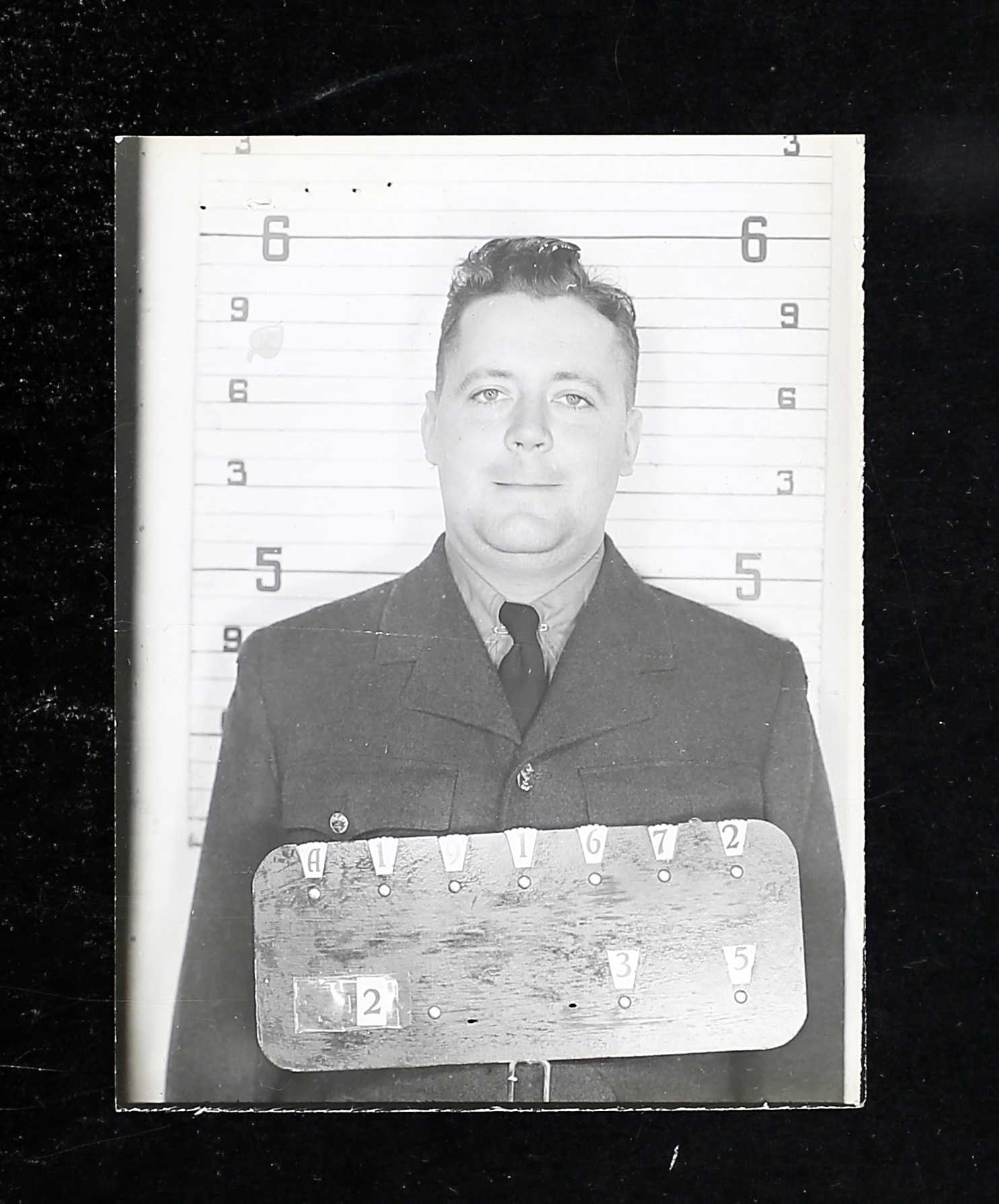 Bank clerk became wireless air gunner. Aboard Hudson AM902, he and crew went missing after a depth charge exercise near Bay of Fundy.
George Albert Stewart was the son of David Stewart (d. 1934), press foreman, and Annie Dunn (nee Wills) Stewart (d. 1945) of London, Ontario. He had two brothers, David and Norman (d. 1914, aged 12) and five sisters, Mrs. Lillian Rumball, Edythe Stewart, Mae Stewart, Mrs. Bertha Stratton, and Shirley Stewart (d. 1916, 11 months old). The family was Anglican.
A bank teller/junior clerk to accountant's department with Dominion Bank from 1928 to 1942, he wore glasses since 1938 for close work. He enjoyed badminton, tennis, handball, and football. He did not smoke and drank moderately. His physique was considered athletic, his mentality: standard. He stood 5'10" tall and weighed 176 pounds when he enlisted in September 1942. He had blue eyes and black hair.
George's journey through the BCATP began at No. 1 Manning Depot, Toronto October 21, 1942 until January 8, 1943. He was then sent to Calgary and No. 2 Wireless School until July 24, 1943. "91%. 8th out of 130 in class." He was then sent to No. 6 B&G School, Mountain View, Ontario until September 12, 1943. He was at the station hospital from March 20 to April 7, 1943. From there, he was sent to No. 4 AOS, London, Ontario until January 28, 1944. While here, he was reprimanded on October 30, 1943. He failed to appear at a place of parade appointed by his commanding officer and failed to report for duty at 1900 hours October 26, 1943; missed flying and briefing at 2000 hours on October 26, 1943. He was posted to Eastern Air Command, No. 31 O.T.U., Debert, Nova Scotia January 29, 1944, as a Wireless Air Gunner.
On April 15, 1944, the crew of Hudson AM902 were killed while dropping depth charges. The aircraft was seen to plunge into the sea at Minas Basin, Nova Scotia. On board were: Sgt. Albert Edward Cloutier, R184360, air gunner, P/O Joseph Wilson Gibson, J36962, pilot, P/O Ian Alistair MacDonald, J37607, co-pilot, F/O Douglas Glen Reynolds, J38692, navigator B, Sgt George Albert Stewart, R191672, WOAG, and P/O Murray Alfred Warwick, J38207, navigator B.
On April 17, 1944 in the HALIFAX CHRONICLE: an RCAF plane carrying six men plunged Saturday into Minas Basin [30 miles by air west of base at Debert] off Five Islands Nova Scotia, carrying all aboard to their deaths. The Eastern Air Command tonight listed the men, for officers and two sergeants, as missing. However, observers reported the plane sank after hitting the water, and no survivors were picked up. The twin-engined aircraft was on a practice bombing flight from the Air Station at Debert, Nova Scotia when it crashed. Cause of the accident was not known. Only witnesses to the crack up, so far as was known here, or the crew of a 2500-ton steamer traveling the basin, and arm of the Bay of Fundy, at the time of the crash. Apparently, the plane plunged under the surface before the vessel could reach it. The ship went to the scene in an effort to help but no crew members of the plane could be found in the water. Information was relayed here from the RCAF aircraft detection post at Walton, across the basin from Five Islands. Next of kin of the victims have been advised and their names will be released shortly."
A court of inquiry was called April 18 - 21, 1944. Eleven witnesses were called. The first witness, S/L C. C. Underhill, J5112, OC No. 3 Squadron, at No. 31 O.T.U., Debert stated: "on April 16th 1944, in connection with the accident to Hudson AM 902, I preceded to Walton, Nova Scotia, to interview Captain F. Seethre of the Norwegian ship S.S. Garnes. This ship was about 2 miles away from the aircraft when it went into the sea. Following is a copy of the original of the statement made from him: 'I was steaming slowly up Minas Basin, running ahead of the tide and wind. I saw an aircraft come down the Bay, low, heading West. He dropped one depth charge and flew on down the Bay, turned and came back heading east. When he was opposite me, he dropped a second depth charge. There was a flash on the surface of the water as if the depth charge had exploded on contact. The aircraft continued on straight and level for some seconds then started to turn to port. Almost immediately it faltered and hit the water. There was a flash of flame, and the aircraft disappeared in a cloud of black smoke. I altered course for the scene immediately at top speed, reaching the scene a matter of minutes later period there was debris and oil floating on the water, and the dinghy, uninflated, floated a few 100 yards away. I stationed myself downwind and watched sharply for survivors but there were none. I later picked up the dinghy.' The captain also stated he lowered a lifeboat preparatory to rendering assistance. The captain stated that the aircraft dropped his second depth charge on the port beam of his ship, it then continued on straight and level until it was on his port bow before turning and going into the water in a matter of seven or eight seconds. The captain did not like to state definitely the altitude of the aircraft but he did state that he had seen the aircraft doing bombing runs in minas basin and this one was at the usual altitude. The captain stated that the airplane had just started his turn when it faltered and hit the water. The captain of the boat stated that the aircraft caught fire when it hit the water. The captain of the boat was not available for giving evidence at this present time because the boat left Walton at full tide April 16th for New York. on February 1st 1944, Pilot Officer Gibson was assessed as follows. Airmanship below average. Flying average. Circuits average. General ability average. He was keen and receptive but slow to pick up sequence and did not seem to have much natural ability for flying. He was assessed as an average pilot by his flight commander and a low average pupil by his Squadron Leader. The altitude for the pupils to fly out when practicing bombing was 50 feet. I was flying in the vicinity of Maitland, which is on the South Shore of the Minas Basin, doing low level photography. The weather was clear with a fairly strong wind from the West, about 40 knots, on downwind runs groundspeed was high. In order to do low level photography, I was forced to throttle back to keep my groundspeed as low as possible. During these runs, I had to watch my airspeed very carefully because I could not judge it accurately by watching the water. Also I had to use climbing power to do a turn and maintain height. With a high tailwind, and flying at very low altitude, one is very apt to get a false impression of your actual airspeed and consequently your instruments must be watched very carefully."
The second witness, F/O N. Sumar, J15395, Flying Instructor, No. 31 O.T.U. stated that he authorized P/O Gibson and pilot and P/O Macdonald as co-pilot, with the others aboard as crew aboard Hudson AM902. "They were instructed to carry out a depth charge dropping exercise. In addition, they were instructed not to go below 0 feet on their altimeter which would give them approximately 150 feet above sea level when dropping depth charges. Turns were not to be made below 500 feet on their altimeter. On receiving a report the aircraft had gone down, Flying Officer Slater and myself immediately took off and proceeded down to the Minas basin to investigate. We searched the area an on finding no debris, we preceded back to base to get further information. On landing at base, we were told by operations room to proceed to Minas basin and contact the ship S S Garnes by V/S and find out what they had picked up. I took off together with two student wireless air gunners, flew down and contacted the ship. We were told by the ship that they had picked up a dinghy and an oily bag. They also said they had seen the aircraft go in at approximately 1415 hours. We flew around and took a number of pictures of the ship in the process of pulling the dinghy aboard. Some of these photographs are introduced and marked as exhibit B. We noticed the tug coming from the direction of Walton an after homing that tug to the S S Garnes, we preceded back to base. I am also producing a map of the area showing the position of the aircraft where it went into the sea…. The Mk VIII depth charge (Anatel) as presently fitted to aircraft in No. 3 Squadron can be released at speeds up to 173 knots (200 mph) and at heights of up to 1000 feet. Should it be dropped at a height and/or speeds in excess of this figure, a failure to detonate is liable to result."
The fifth witness, S/L Hill, 121333, Senior Armament Officer stated: "we give the pilots and navigators bees a total of 19 hours ground instruction on bombs and bombing equipment. This included approximately 6 hours on the use and maintenance of the bomb equipment in the Hudson aircraft. Another hour is given on the construction of depth charges and the construction and functioning of the Mk IV pistol used in the depth charge. They also have a 2-hour lecture on the fusing and loading of depth charges and practice bombs. The flying training for bombing practices commences with a flight with a staff pipe bullet who drops 11 ½ pound practice bombs using the shallow dive attack as required for the dropping of depth charges. The pupils themselves continue to use this method for dropping a portion of their practice bombs. In the final stages of the training, live depth charges are dropped using the same method. It is considered that by this time that the pilots are quite proficient in this form of attack. The depth charges are set to go off at a depth of 25 feet. The students are instructed to drop the charged at a height of 50 feet. Normally they drop 4 each. It is extremely improbable that the depth charges exploded on contact with the water. I have heard of no cases with the present method of fusing in the Mk VIII and Mk XI depth charges."
The sixth witness, F/S Burton, staff pilot stated: "on the 15th of April 1944, I was piloting a Bolingbrook on a gunnery exercise West in Coboquid Bay, which is at the East End of Minas Basin. soon after I observed a smoke column rising from the water in Minas Basin. I then broke formation and went to have a look as I was quite sure it was an aircraft. The smoke column was very dense and black. When I arrived at the location, I observed an oil slick on the water and debris, some of which appeared to be green coloured aircraft panels. The time of my arrival at this scene was 1733 hours. The steamer was already heading towards the scene when I arrived and arrived at it at 1740 hours. They lowered a lifeboat and I waited around to see if they picked up anybody. I looked for survivors. At 1755 hours, the lifeboat headed back towards its ship, not having picked up any survivors and I proceeded back to base."
The seventh witness, S/L R. P. Smith, 66564, OC, Debert stated: "on the 15th of April 1944, I had just taken off from base in a Mosquito and was heading towards Minas Basin at 1000 feet when I saw a pillar of black smoke rising off the water of the basin. This looked to me like a Hudson burning, having seen several burn on previous occasions. I proceeded on in that direction to investigate, when about halfway there, I noticed the smoke had risen clear of the water. I saw a ship in the vicinity off the smoke and I gathered that this smoke had come from the boat getting up steam. Following this I returned to base. When returning, Base Operations asked me if I had seen anything. On telling them the above, they told me to go back and investigate. I returned immediately and made a thorough search at the scene of the crash but discovered nothing worth noting. The next day I accompanied Squadron Leader Underhill to Walton, Nova Scotia where we questioned the captain of the ship. We brought back with us the dinghy which was later identified as the dinghy from the Hudson AM 902. The captain of the ship told us that the dinghy was partially inflated at the time it was picked up. Some of the lines of the dinghy were slightly scorched."
The eleventh witness, Sgt I. Barr, fitter, stated that he inspected the dinghy brought back to base. "There were two holes completely burned through the inflation tube, and there was also a 5-inch rip in this tube. This would explain why it was not inflated when picked up. The Guineas are inspected at every minor inspection of the aircraft. There is also a monthly inflation test carried out. I have been in charge of the dinghies section at this unit for about 18 months. As far as I know there have been no cases of failure of dinghies used at the time of aircraft crashes." It appeared that bottles of CO2 were needed to inflate the dinghies.
FINDINGS: "Flying conditions at the time were tricky and difficult due to high winds and gusts up to 50 mph. Disobedience of briefing instructions on the part of the Pilot in turning his a/c after dropping a depth charge and before climbing to an altitude of 500 feet, for briefing instructions, see 2nd witness. There was no R/T or W/T contact with the a/c because it was a local flight." CAUSE: Obscure. "After dropping a depth charge on an exercise, the a/c flew straight and level for about eight seconds, altitude 50-200 feet, commenced a turn to port and plunged into the sea. No survivors from crew of six." There was further discussions about camera use and what altitude to fly at during these types of exercises.
The history of Hudson AM902 from rwrwalker.com: "Taken on strength at No. 21 Operational Training Unit at Debert, NS. Category B damage at Debert aerodrome at 11:25 on 23 October 1941. [CREW: Moran, Baker, Biggs, No one was seriously injured.] Assigned to Clark Ruse Aircraft for crash repairs on 6 November 1941 with 282:55 logged time. Arrived there on 31 December 1941. Back to Eastern Air Command on 19 May 1942. To Clark Ruse for repairs again, 25 August 1943 to 29 February 1944. To Eastern Air Command when completed. Crashed into Cobequid Bay, NS on 16 April 1944. Never recovered. Ownership to No. 4 Repair Dept for write off on April 17, 1944."
George's mother passed away October 25, 1945. His sister, Lillian, was the contact person afterwards, but his medals were returned undelivered and returned to stock in November 1949.