George Fredrick Patterson C47487
April 20, 1917 - November 14, 1944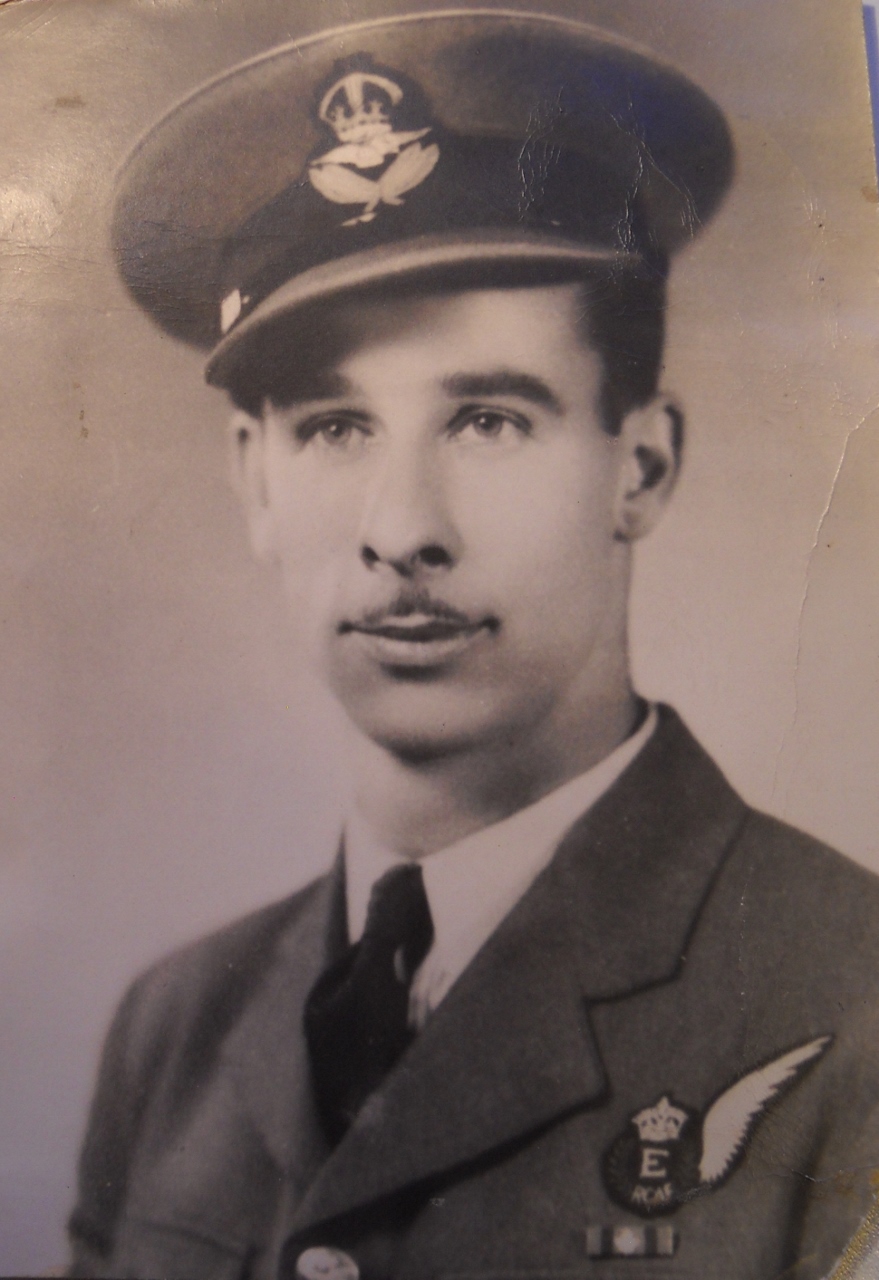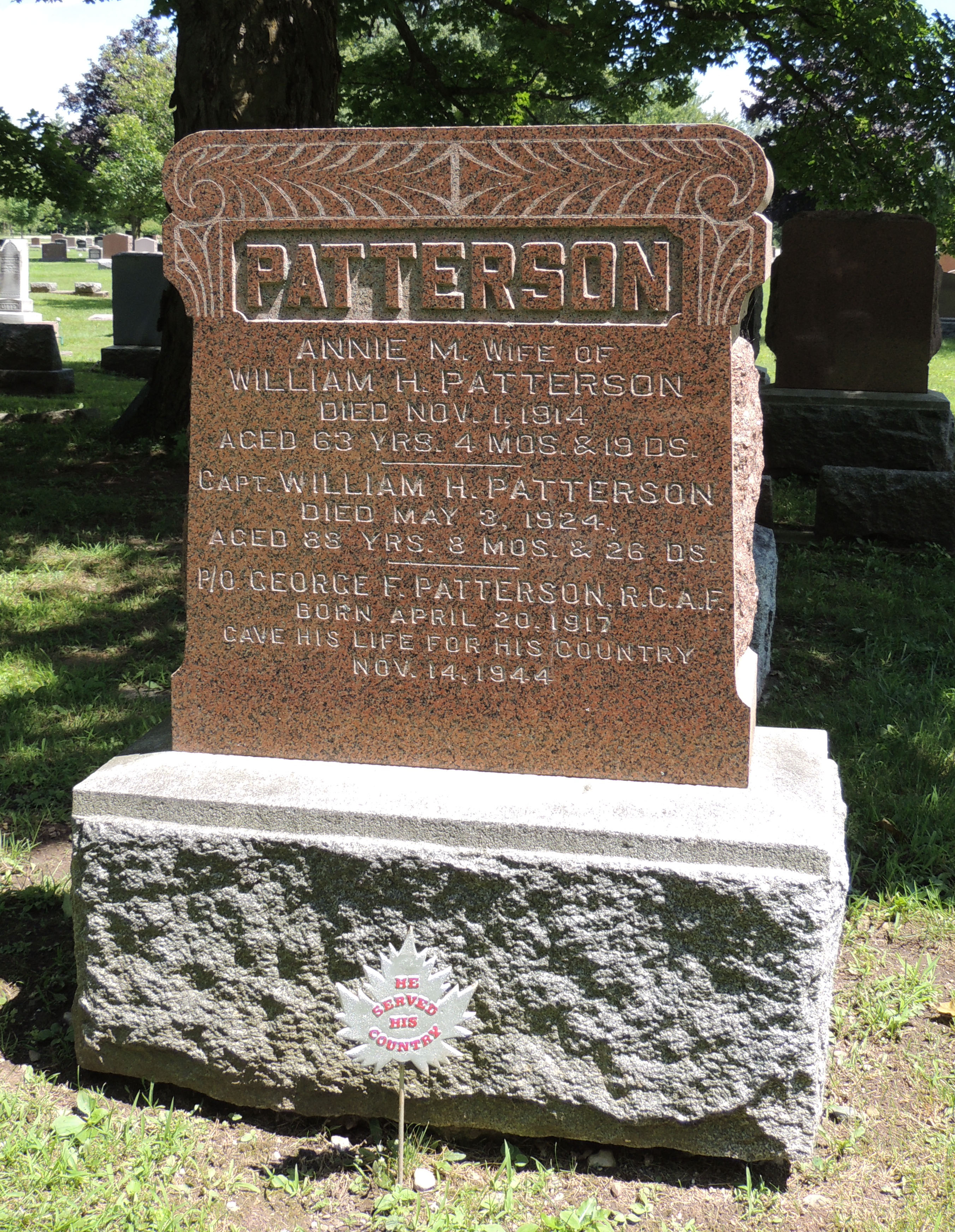 Man from Ailsa Craig, Ontario joined the RCAF as an aeroengine mechanic, remustered to become a flight engineer. Posted to No. 4 Squadron, he was lost with nine others aboard Canso 11017
George Fredrick Patterson was the son of William Sherman Patterson (1888-1967), farmer, and Mabel Angeline (nee Jones) Patterson (1894-1976), of Ailsa Craig, Ontario. He had three brothers, William Harrison, Donald Racey (1921-2016), and Robert Bruce. The family attended the United Church. George spelled Fredrick: Frederick in his RCAF Pay Book, but on his attestation papers: Fredrick.

George had previous military experience with the Middlesex Huron, Parkhill, from October 5, 1939 to February 1940.

With a Grade VIII education, he worked in dairy farming, plus did threshing throughout the 1930s. When he enlisted, he was working with Tees Transit Co. (marine transportation) as a second cook. He hoped to find employment after the war in mechanical work, aircraft preferred.

He liked ball occasionally. George thought he would like to be an aeroengine mechanic with the RCAF in May 1940. He was rated "above average." He stood 6' tall and weighed 166 pounds. He had hazel eyes and black hair with a dark complexion. He smoked 12 cigarettes a day and indicated he did not drink alcohol.

George had a post office account with $230.50. He also had $375 in War Savings Certificates, $550 in Victory Loan Bonds, and $3000 in life insurance. "Our son purchased $300 worth of 7th Victory Loan Bonds. He debted his account in the Bank of Commerce, Ailsa Craig, Ontario, for $150 worth. The remaining $150 worth, he paid cash for. These are held by the Bank of Commerce, Ailsa Craig, Ontario."

George went to No. 1 Manning Depot, Toronto June 1, 1940 until July 5. He was then sent to TTS, St. Thomas, Ontario.

He was with No. 4 Squadron, Ucluelet and Tofino, BC by November 1940. He was then in Vancouver in November 1941.

George was interviewed in July 1942 for a place at ITS to become a member of the aircrew. "CT not satisfactory for aircrew except as WAG or AG. Good type of young man. In RCAF, 2 years as AFM. Seems sincere type. Capable and alert. Advised to study for a further two months and then to try again. Believe he will make the grades."

George was sent to No. 111 (F) Squadron, Fort Greeley, Alaska by July 1943, then sent to No. 9 B&G, Mont Joli, Quebec September 1943. "Was late arriving oon course, but with a lot of extra work, he caught up and did every well. Able to provide good leadership. 85%; This airman proved to be an excellent student with a good background for Flight Engineer's duties. 10th in class of 15. Above the average."

From December 14-22, 1943, he was at the station hospital. (In August 1943, he was re-examined for aircrew. "Good material.")

George received his Flight Engineer Badge on December 23, 1943. He was qualified on Stranraer, Canso "A" and Catalina aircraft.

He was attached to No. 4 Squadron going between Ucluelet, Prince Rupert, Tofino, Vancouver in the capacity of Flight Engineer, between September 1943 and November 1944.

"Trade ability: superior. Character: very good. Deportment: very good. An excellent engineer. Well qualified for commissioned rank." July 12, 1944, No. 4 Squadron, Ucluelet, BC

"This flight engineer is very keen and studious. He had splendid knowledge of airframe and engines and he carried out a very thorough pre-flight inspection. His starting and ground test procedure left little to be desired. On interrogation, it was found that he had not too broad a knowledge of power calibration, but his interest in his work will, no doubt, overcome his lack of knowledge in time. During the flight, he co-operated with the rest of the crew at all times. His actions during the Attack Drill gave ample study and practice. His knowledge of gunnery was quite good as was his knowledge of flags and ships. His aircraft recognition was not too good. He was assessed above average." October 31, 1944.

George was at station hospitals March 4-12, 1941, November 19-21, 1941, April 5 -13, 1942, November 15-17, 1942, and then December 14 - 22, 1943.

In late November 1944, Mrs. Patterson received a letter. "Your son was a member of a crew which left the Station on Tuesday morning, November 14, on a regular patrol. A message received from their aircraft indicated that everything appeared to be proceeding normally. After a period of silence, an intensive and widespread search was instituted the same day…. both day and night, but so far without success. Please be assured that everything humanly possible is being done to find your son, and his fellow airmen are working themselves without stint both in time and energy to that end."

In August 1946, Mr. Patterson received a letter from Wing Commander Gunn. ""Some weeks ago, wreckage consisting of a number of small parts which were thought to be from a RCAF aircraft were recovered by the US Coast Guard at Ketchikan, Alaska, and these parts were forwarded to our Headquarters where it was determined that they were from a Canso aircraft, and on contacting the manufacturers of Canso aircraft, they were identified as parts from Canso A 11017 which was the aircraft that your son was on when it went missing from a sea patrol flight from Tofino, British Columbia, November 14, 1944….there is no indication where the crash may have occurred. Such articles as were recovered could travel far driven by wind and tide."

In late October 1955, Mrs. Patterson received a letter from W/C Gunn informing her that since her son had no known grave, his name would appear on the Ottawa Memorial.