Ernest Little Simpson J7226
January 3, 1922 - October 15, 1941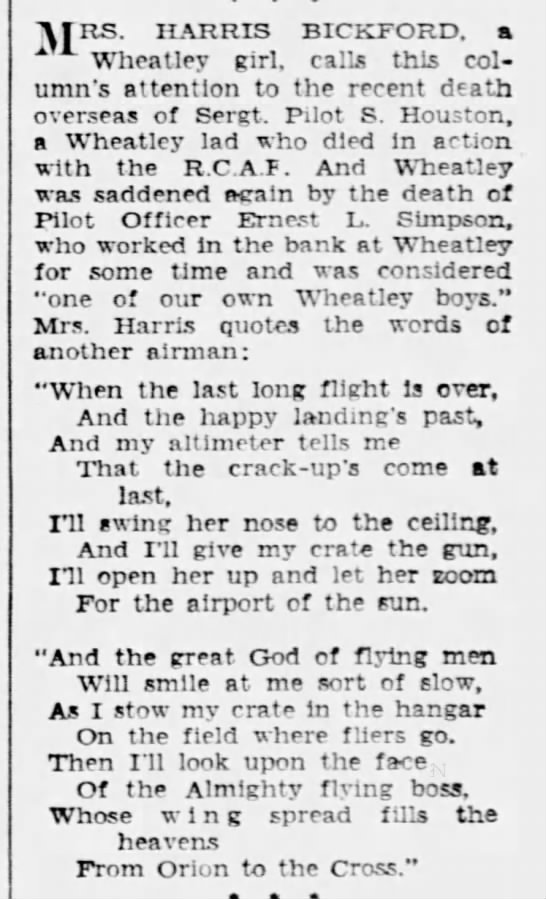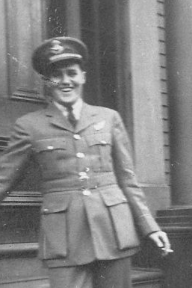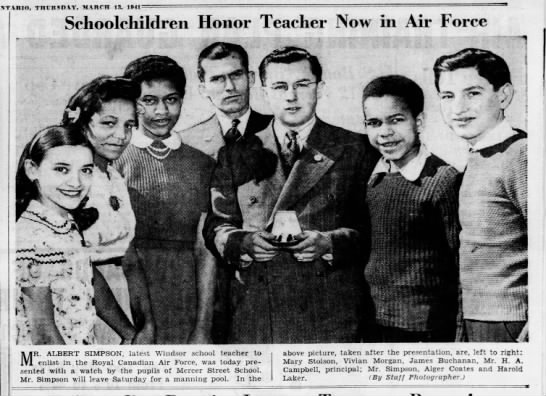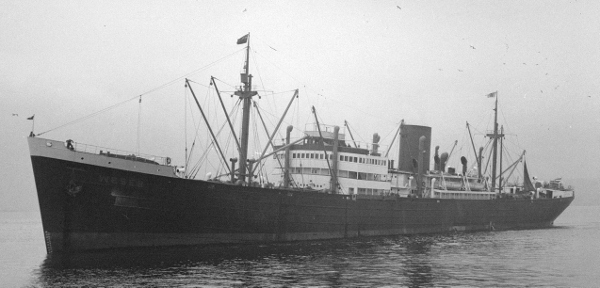 Athletic bank teller became above average Air Observer.
Ernest Little Simpson was the son of Thomas Simpson (1867-1952) and Margaret Grace (nee Ure) Simpson (1878-1953) of Ridgetown, Ontario. He had five brothers: William, Harry, David, Albert, and George and one sister, Bernice. Albert had also enlisted in the RCAF. The family was Protestant.
With senior matriculation, Ernest was employed as a teller at branches of the Royal Bank of Canada in Wallaceburg and Wheatley, Ontario, prior to his enlistment with the RCAF in Windsor, Ontario on November 25, 1940. He indicated he would like to be involved in some kind of air work after the war, preferring pilot. "A Canadian bank clerk of exceptional personality and appearance. Education well above average. Scholastic record very good in study and sport. Fresh and cheerful lad of strong character."
Ernest had measles, mumps, and whooping cough as a child.
He did not have any hobbies, smoked about ten cigarettes a day and drank five pints of beer per week. He liked to play softball, soccer, basketball, tennis, plus boxed moderately. His physique was athletic, and he had a standard mentality. A small scar right hand dorsum and a vaccination mark on his left arm were noted. His teeth were in good repair. He weighed 175 pounds, stood 5'9" tall, had brown eyes, black hair a medium complexion and was fit.
While at No. 2 Manning Depot (November 25 to December 23, 1940), he fainted twice. "Had severe cold at the time." He was in the station hospital from December 12 to 14, 1940.
He was at No. 2 ITS, Regina, Saskatchewan, from February 21 to March 26, 1941. He passed with 83%, 49th in his class out of 163. "Former bank employee. Raised on farm. Steady. Responsible. Confident. Active in sports, including team sports."
Ernest was then at No. 3 Air Observers School in Regina from March 31, 1941 until June 23, 1941. He passed with 73.4% and was 27th in his class out of 42. "A good type. Consistently reliable. Average worker. Suitable for commission, unsuitable for instructor."
At Armament Training at No. 2 AOS in Mossbank Saskatchewan from June 23 to August 4, 1941, he passd with 66.6% and was 31st in his class out of 38. "Above average." But as an air gunner, he was below average. "Eager to get ahead; with more experience should make a good NCO." He received his Observer's Badge.
He took Advanced Air Observer's Training at Rivers, Manitoba from August 4 until September 1, 1941 and passed with 72.4% and was 13th in his class of 103 in Ground Training and overall 65th in his class. "Above average. Has shown a marked improvement in work over other schools. Should make a capable officer."
From uboat.net: At 21.54 hours on 15 Oct 1941 the unescorted Vancouver Island (Master Eric Lacey Roper) was spotted by U-558, which was searching convoy SC-48 west of Ireland. Due to her high speed of about 15 knots the U-boat immediately went on full speed to get into a favorable attack position and fired a spread of three torpedoes from about 2000 meters at 22.49 hours, hitting the ship with two of them after 144 seconds. The vessel was hit in the fore part and amidships and stopped but did not sink. Because Krech wanted to continue the search for convoy he fired two coups de grâce from more than 1000 meters at 23.08 and 23.17 hours, hitting the ship fore and aft and causing her to sink fast by the stern. The Germans had observed how the crew abandoned ship in lifeboats after the first hits, but HMS Dianthus (K 95) (LtCdr C.E. Bridgman, RNR) sent to her assistance from the dispersed convoy ON-24 did not find any survivors. On 31 October, a lifeboat with the bodies of two officers from the ship was found by a British warship in 56°08N/20°45W. The master, 64 crew members, eight gunners and 32 passengers were lost.
Ernest held a life insurance policy with Prudential Life Insurance Company. His mother, sole beneficiary, wrote in April 1942, "They are awaiting official notice of his death from the Department of National Defence." She had written to the RCAF Casualties Office in January 1942 about the insurance policy. "He left the bank November 20, 1940 and on November 25, 1940, he left home for Brandon, Manitoba. He was not home again until September 1, 1941 and on September 15, 1941, he left home for Halifax. I did not see him again. He told me when home, that his insurance was paid up to date, as it was taken out of his army pay. Th same as it had been taken out of his pay while in the bank. On receiving notice that Ernest was missing and in a later latter that he might be considered lost as no survivors of the Vancouver Island were found, I wrote to the insurance company and they said they had no record of his premiums being paid since he had left the bank November 20, 1940. I have no papers or records whatever. Ernest simply told me, his insurance was paid up to date. I would like to know if the RCAF had taken the money from his army pay, as he certainly thought they had. The assurance company asked me to write you, for some official notice to them, of his being lost. If you have his birth certificate, could you send it also. While Ernest was in Halifax, he assigned half his pay to me (his mother) and on October 30th, I received $90 being 1/2 of his pay for October 1941. The other $90 due him for October paid to him before he left for overseas, if not should it come to me. It is with great sorrow at the loss of Ernest that I write to you.
In October 1955, a letter arrived addressed to Mrs. Simpson, from W/C W. R. Gunn informing her that since Ernest had no known grave, his name would appear on the Ottawa Memorial. Mrs. Simpson passed away in June 1953, her husband the year prior.