Earl Payson Gartley R93632
March 24, 1906 - November 14, 1944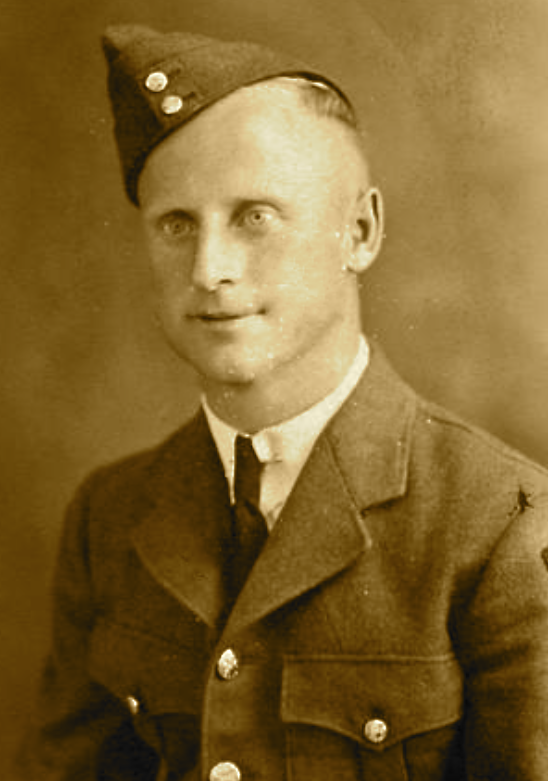 Married school principal became armourer instructor with the RCAF. Posted to the west coast, he was lost aboard Canso 11017 during a routine patrol.
Earl Payson Gartley, born in Jacksonville, New Brunswick, was the only child of Samuel Earl Gartley (1881-1910), farmer who died due to diabetes, and Emma Delia (nee Bayson) Gartley Wiley (1878-1955) of Woodstock, New Brunswick. The family was Anglican.
Earl attended two years Normal College in New Brunswick and was a schoolteacher for sixteen years, from 1924 to 1940, most of his career spent in Alberta communities north and west of Edmonton with the Pembina School Division out of Westlock, Alberta.
For two winters, 1922 - 1924, he volunteered with the Canadian Machine Gun Corps in Fredericton, New Brunswick.
He liked baseball, softball, and basketball. He could speak German and French (high school standard). He enjoyed mathematics. He smoked 15 cigarettes a day and drank alcohol very moderately.
Earl married Carolyne Park Bowman. She resided in Westlock, Vegreville, then in Edmonton, Alberta. They had two children, Earl Byron, born September 6, 1936 and Vera Gwynne, born February 5, 1933.
When he enlisted with the RCAF, Earl was a school principal. He was considered suitable for armament instructor or a standard trade. "Very good type. Fair physical condition. Sedentary physique. Suitable for bomber due to experience as bombing instructor. DAPS has given permission to ignore the age limit." He hoped to remain with the RCAF after the war.
Earl stood 5'6 ¼" tall and weighed 149 pounds. He had blue eyes and dark brown hair with a fair complexion. He had trouble in the winter with his sinuses. He had a partial upper denture. He lost the function in one of his left toes due to a childhood injury.
Earl had $500 In Victory Loan Bonds, Carolyne the beneficiary. He had $3000 in life insurance as well.
Earl started his journey through the BCATP in March 1941 in Toronto at No. 1 Manning Depot. He remained there until he was sent to Air Armament Flying Squadron, Mountain View, Ontario in April 1941.
August through October 1941, he was with Air Armament School and his crew duties involved bomb aimer and air gunner. He completed the course of instruction as Senior Armament Instructor obtaining 71.9%. "He handles theoretical subjects well and is steady and dependable." Other comment: "He finished 9th in a class of 18. He is steady and reliable and has confidence in his ability. He has a good knowledge of theoretical subjects and with more service experience will become a good instructor."
Earl was in hospital May 29-30, 1942 and again from January 5-10, 1943.
He was sent to No. 8 Bomb and Gunnery School, Lethbridge, Alberta April 26, 1944. He earned his Air Gunner's Badge on July 14, 1944.
Earl found himself with No. 4 Squadron, Ucluelet, BC on November 6, 1944.
In August 1946, Carolyne most likely received a letter from Wing Commander W. R. Gunn, like other families of the men aboard Canso 11017. "Some weeks ago, wreckage consisting of a number of small parts which were thought to be from a RCAF aircraft were recovered by the US Coast Guard at Ketchikan, Alaska, and these parts were forwarded to our Headquarters where it was determined that they were from a Canso aircraft, and on contacting the manufacturers of Canso aircraft, they were identified as parts from Canso A 11017 which was the aircraft that your son was on when it went missing from a sea patrol flight from Tofino, British Columbia, November 14, 1944….there is no indication where the crash may have occurred. Such articles as were recovered could travel far driven by wind and tide."
Carolyne wrote to the RCAF and told them that her husband's personal effects arrived except for his logbook and a key. "I would appreciate any effort made to obtain these and forward them."