Donald Jackson J24626
May 26, 1922 - April 22, 1943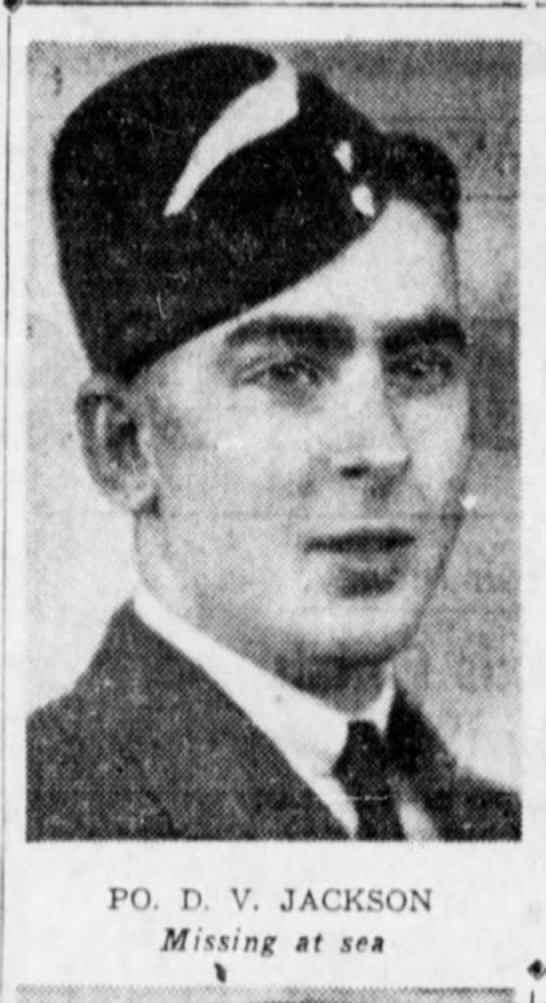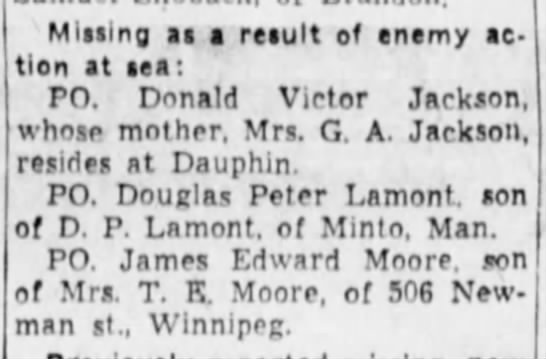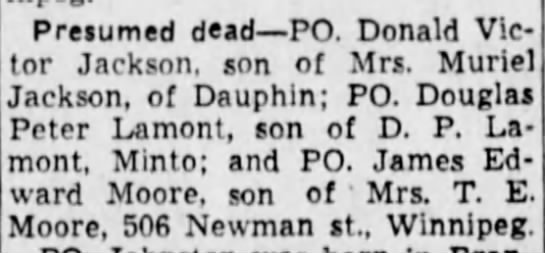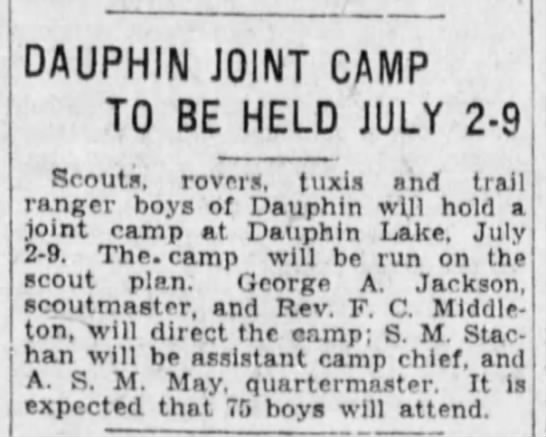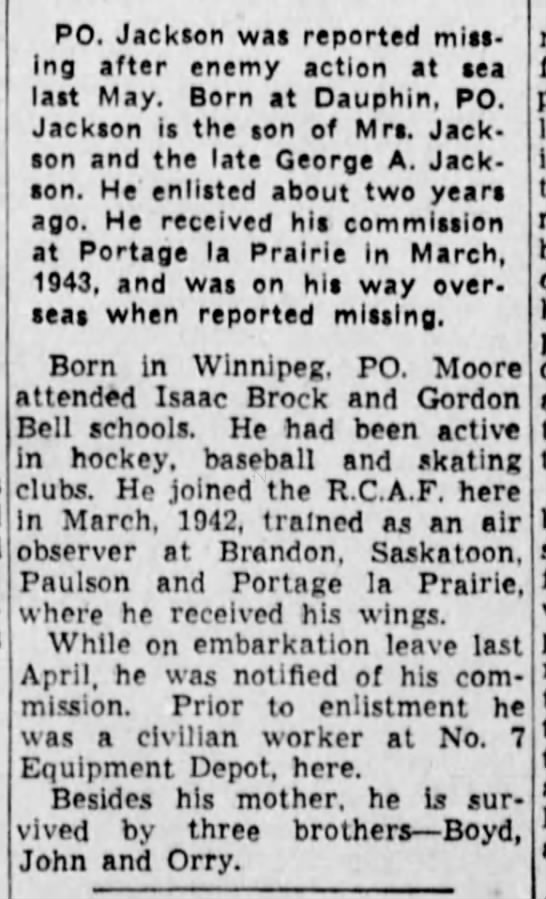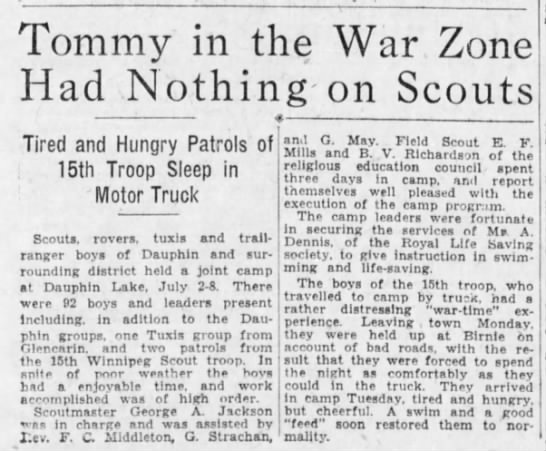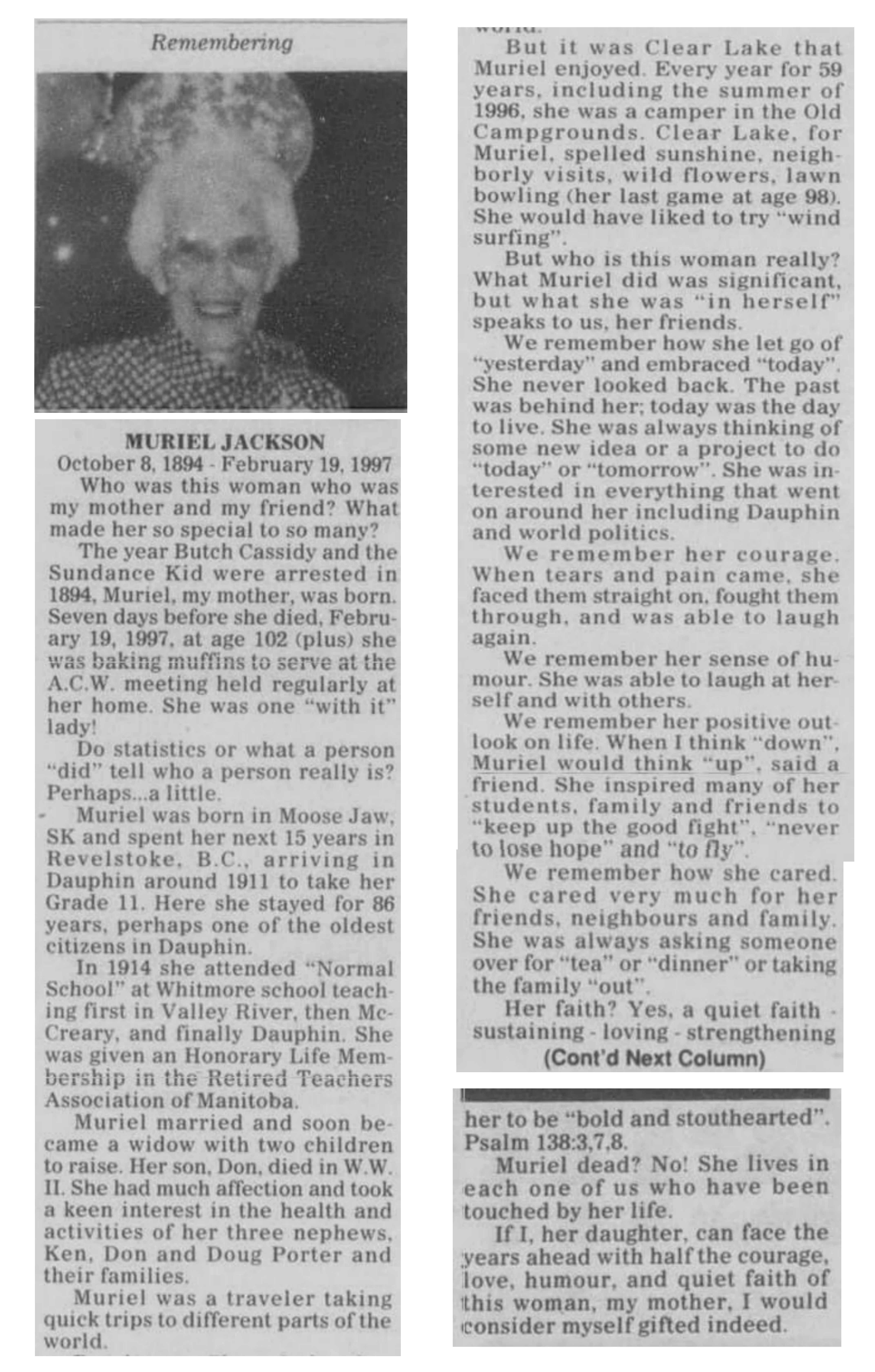 Drugstore clerk becomes air bomber.
Donald Victor Jackson was the only son of George A. Jackson (1893-1936), chief clerk of the CNR, and his wife, Muriel Caroline (nee Porter) Jackson (1894-1997). Donald had one sister, Marion Gertrude (1924-2020). The family was Anglican and lived in Dauphin, Manitoba.
(His father, George, was an Honorary Captain, plus Qr, part of the 8th Battalion in the First World War, serving in France. He was mentioned in the London Gazette, February 18, 1918 by General Sir Douglas Haig. (He was an accountant/stenographer prior to his enlistment in WWI.)) In July 1936, at the age of 43, George died from pneumonia.
Don attended public school in Dauphin receiving his matriculation. He went to St. Mary's Priory for one term in 1942, taking first year university courses.
Don was a clerk and delivery boy (1937-1942) for Porter's Drug Store, Dauphin, at the time he enlisted with the RCAF in Winnipeg for flying duties, hopeful for pilot. He also worked as a timekeeper with the CNR, Manitoba Division, from July 1 to October 1, but was laid off in 1942. His plans for after the war: become a druggist.
He indicated he enjoyed photo finishing and this might be useful to the RCAF. He enjoyed hockey, tennis, baseball, occasionally.
On his medical examination, he noted he had scarlet fever at age 10, and an appendectomy in 1940; in March 1942, he had bronchitis, in bed for two weeks. He had a scar on both sides of his left thumb. He stood 5' 4 ¾" tall, weighed 125 ¼ pounds, had blue eyes, dark brown hair and had a medium complexion. "Wiry. Alert."
"Education sufficient. Possibly suitable for commission. Unfit for pilot duties because of poor ocular muscle balance. Good aircrew material. Recommended for Observer or Wireless Air Gunner. Clean cut, sincere land. Anxious to serve in RCAF as Pilot or Observer."
The RCAF accepted Don on April 14, 1942. He began his journey through the British Commonwealth Air Training Plan (BCATP) at No. 3 Manning Depot, Edmonton, Alberta on June 24, 1942. From there he was sent to No. 15 Service Flying Training School in Claresholm, Alberta until there was a place for him at No. 4 Initial Training School in Edmonton, on September 27, 1942. "Physically fit, shy and immature. Co-ordination just fair. Doubtful pilot or observer material."
Don was then sent to No. 7 Bomb and Gunnery School, Paulson, Manitoba December 5, 1942 until February 6, 1943. "NAVIGATION: Improved steadily through the house. Keen, learns quickly. Excellent knowledge of bombing. Very good at theory and handling guns. Practical work very good. Very good bomb aimer. Bright, cheerful airman. Tries hard to do his best. Should make good member for aircrew. Smart appearance, cooperative, and resourceful." 84.5% and 2nd out of 24 in class.
Don was then sent to No. 7 Air Observers School at Portage la Prairie, Manitoba from February 8th until March 19, 1943, when he received his Air Bomber's Badge. He was 3rd in a class of 24, with an 80%. He was recommended for immediate commission.
Most likely, Don returned to Dauphin to visit with family and friends before he headed east to Nova Scotia.
By April 13, 1943, Don was at Y Depot, Halifax, awaiting transport overseas, in hospital that day. Some time later, he, with 36 other RCAF airmen, boarded the Amerika. On April 22, 1943, near Greenland, a German U-boat torpedoed the Amerika. Don was not one of the survivors.
Mrs. Jackson received a letter dated June 25, 1943 from F/L W. R. Gunn, RCAF Casualties Officer for Chief of the Air Staff. "Since my letter of May 6th, no additional news has been received. Attached is a list of the names and next-of-kin of sixteen Royal Canadian Air Force officers who embarked on the same ship as your son and following enemy action at sea were safely landed in the United Kingdom. The following official statement was made in the House of Commons....'I have been in receipt of communications from a number of members of this house and from people outside with reference to rumours regarding the recent loss of a number of members of the RCAF by the sinking of a ship in the north Atlantic and I desire to make the following statement on the facts. The vessel in question was a ship of British registry of 8,862 tons, designed for peace-time carriage of both passengers and freight, and having a speed of fifteen knots. She carried a crew of 86 and the passenger accommodation consisted of 12 two-berth rooms with bath and 29 other berths, providing cabin accommodations for 53 passengers. She was fitted with lifeboat capacity for 231 and travelled in naval convoy. Under the recently revised regulations agreed to by the United States authorities, the joint United Kingdom and United States shipping board, the Admiralty, the Air Ministry and the Canadian authorities, a vessel of this description travelling in convoy is permitted to embark as crew and passengers a maximum of 75% of the lifeboat capacity. The lifeboat capacity as stated above was 231, 75% of which is 173. Personnel on board consisted of the crew of 86, and RCAF personnel numbering 53, a total of 139, well within the prescribed limits. Because of the superior type of available passenger accommodation, the speed of the ship and the provision of naval convoy, the offer of the entire available space to the RCAF was immediately accepted. Rumours to the effect that this was a slow freighter not suitable for passenger accommodation are, of course, not in accord with the facts. Every precaution was taken to safeguard the lives of these gallant young men. It should be pointed out that on account of the serious shipping shortage every available berth on such ships must be used, and had the space not been taken up by the RCAF officers of the other arms of the services would have been placed on Board. It should also be stated again that the submarine is still the enemy's most powerful weapon and that the Battle of the Atlantic is not yet won. Any ocean trip today in any part of the world is fraught with danger and I think I may safely say that our record in transporting our soldiers and airmen to the United Kingdom is one of while we may all be proud. No one deplores more than I do the loss of 37 of the finest of our young men who gave their lives for their country as surely as if they had done so in actual combat with the enemy, and I extend my deepest sympathy to their loved ones in their bereavement.' If further information becomes available, you are to be reassured it will be communicated to you at once. May I again extend to you my sincere sympathy in this time of great anxiety."
In early January 1944, Mrs. Jackson received another letter from S/L W. R. Gunn that Donald would now be presumed dead for official purposes. Eleven and a half years later, in October 1955, she received another letter from W/C W. R. Gunn informing her that Don's name would appear on the Ottawa Memorial. Both letters expressed his sympathy in the loss of her gallant son.