David Wayne Moore R91891
October 10, 1918 - September 6, 1942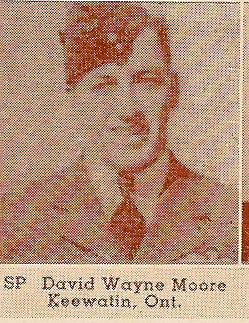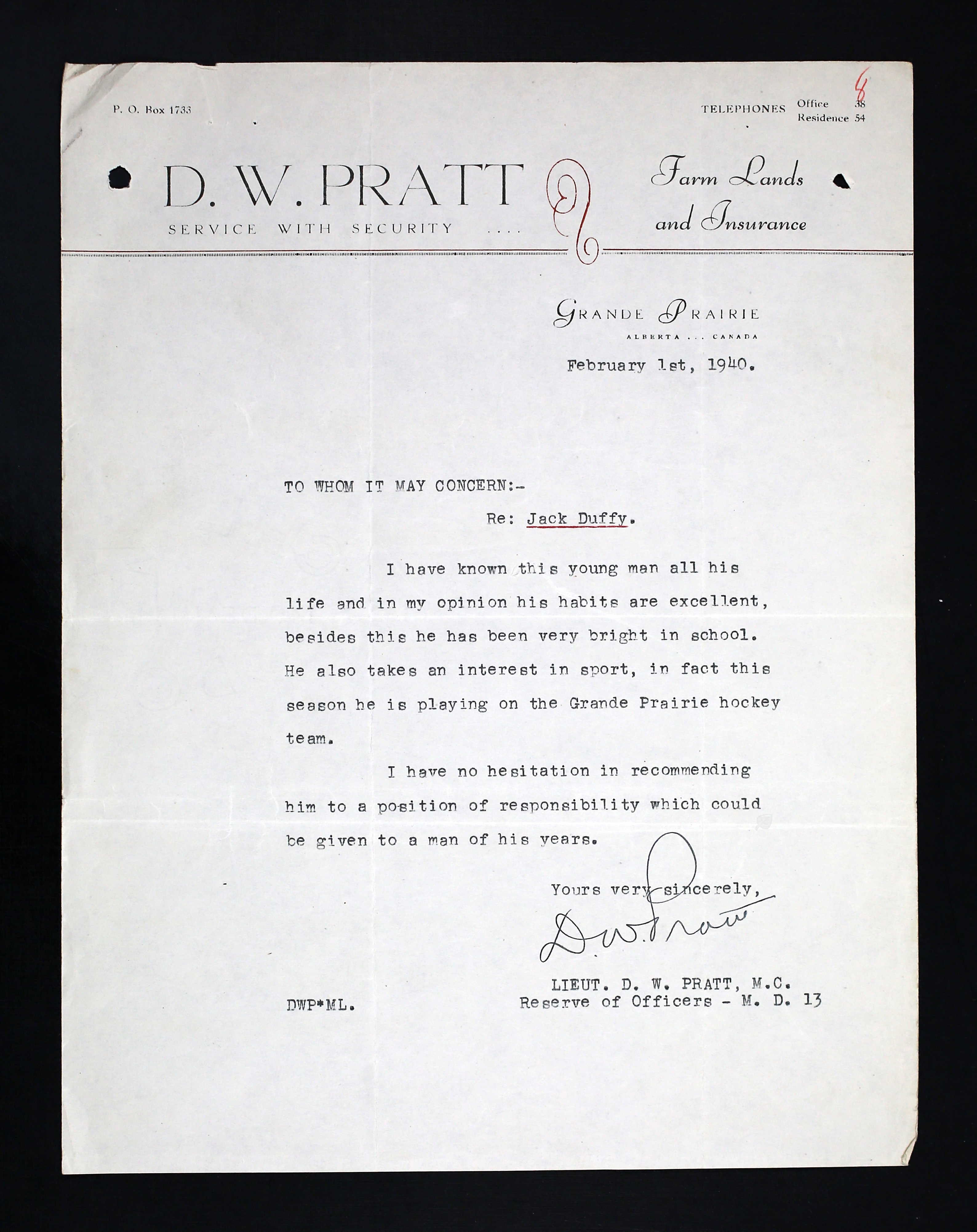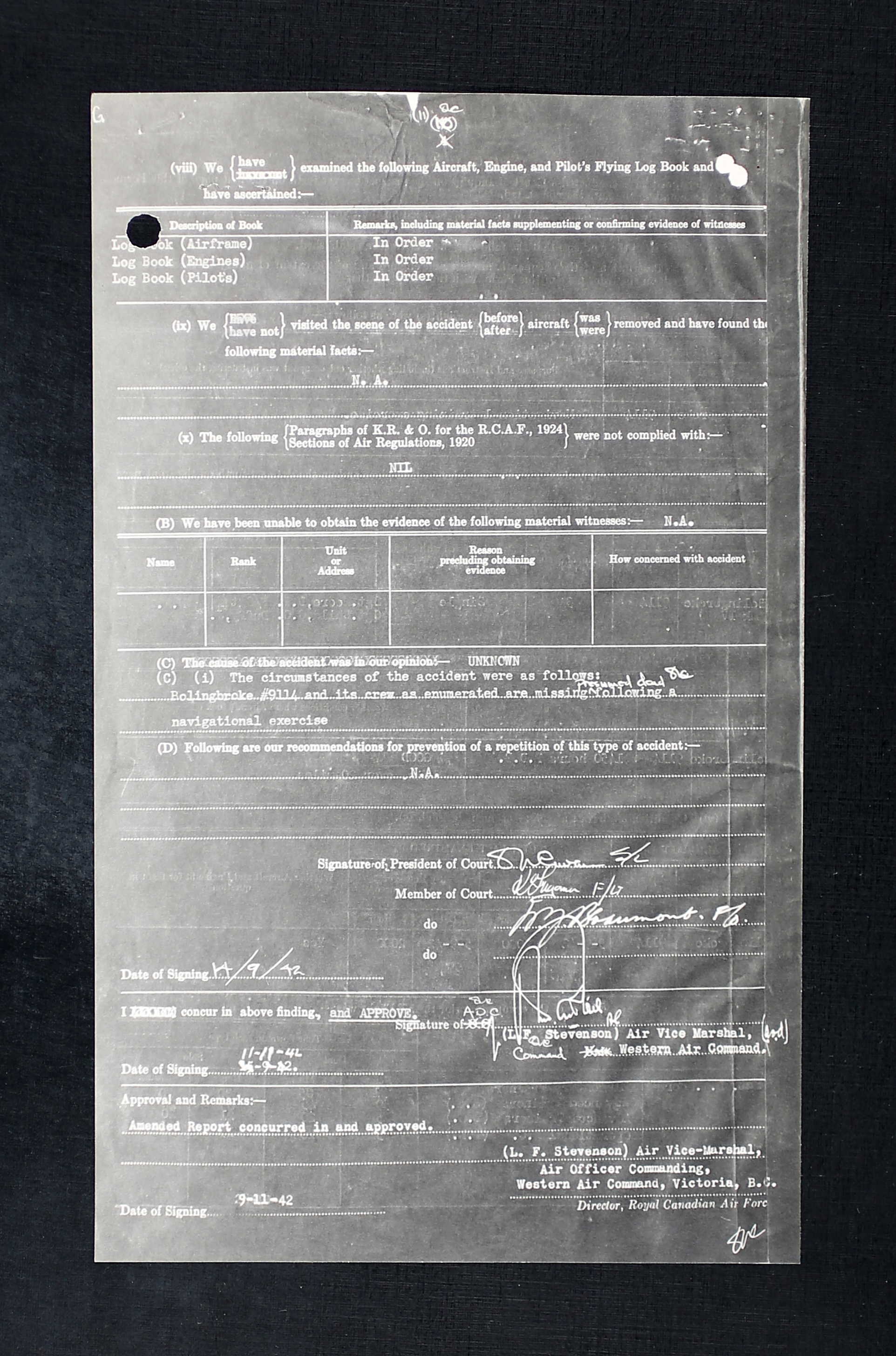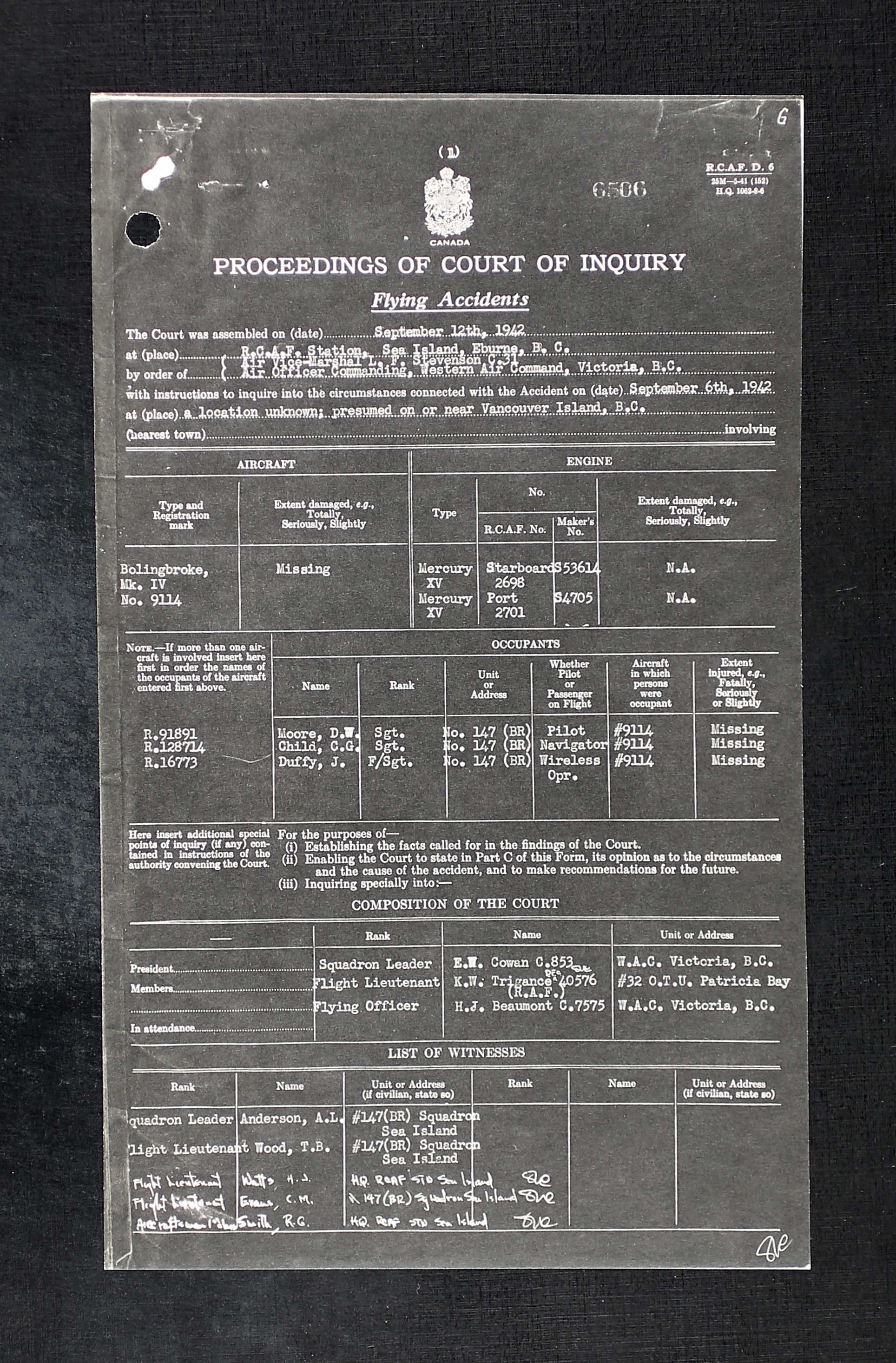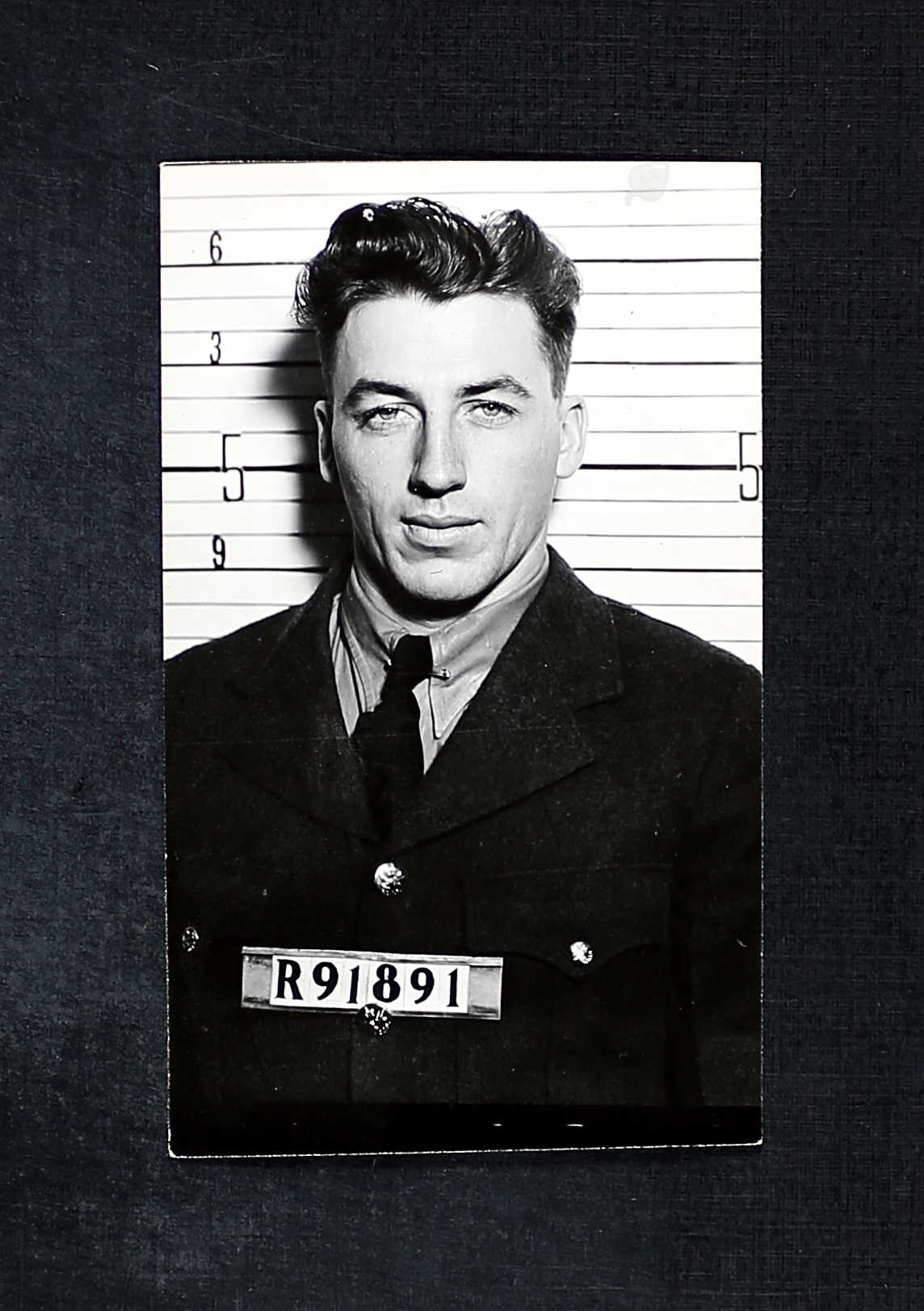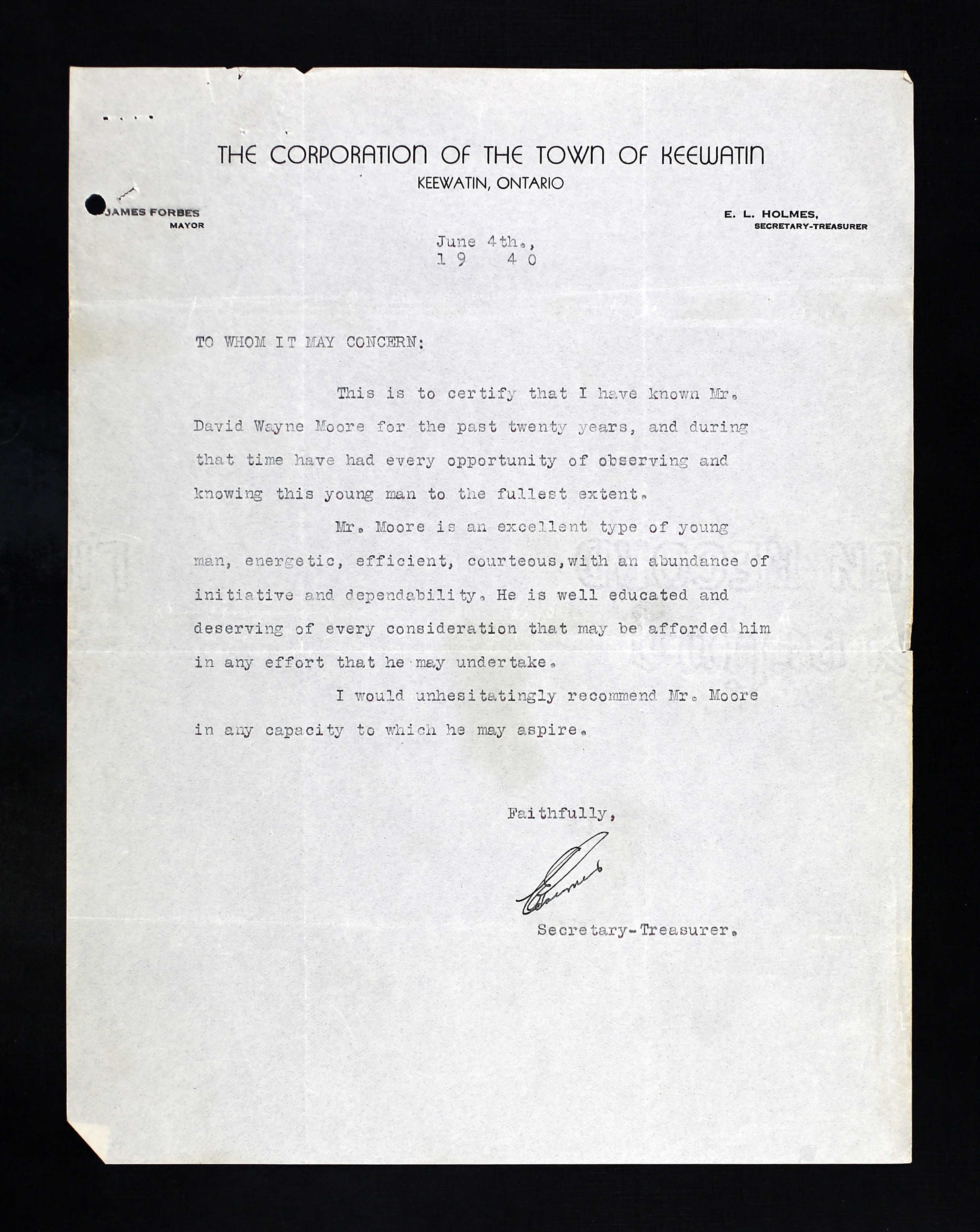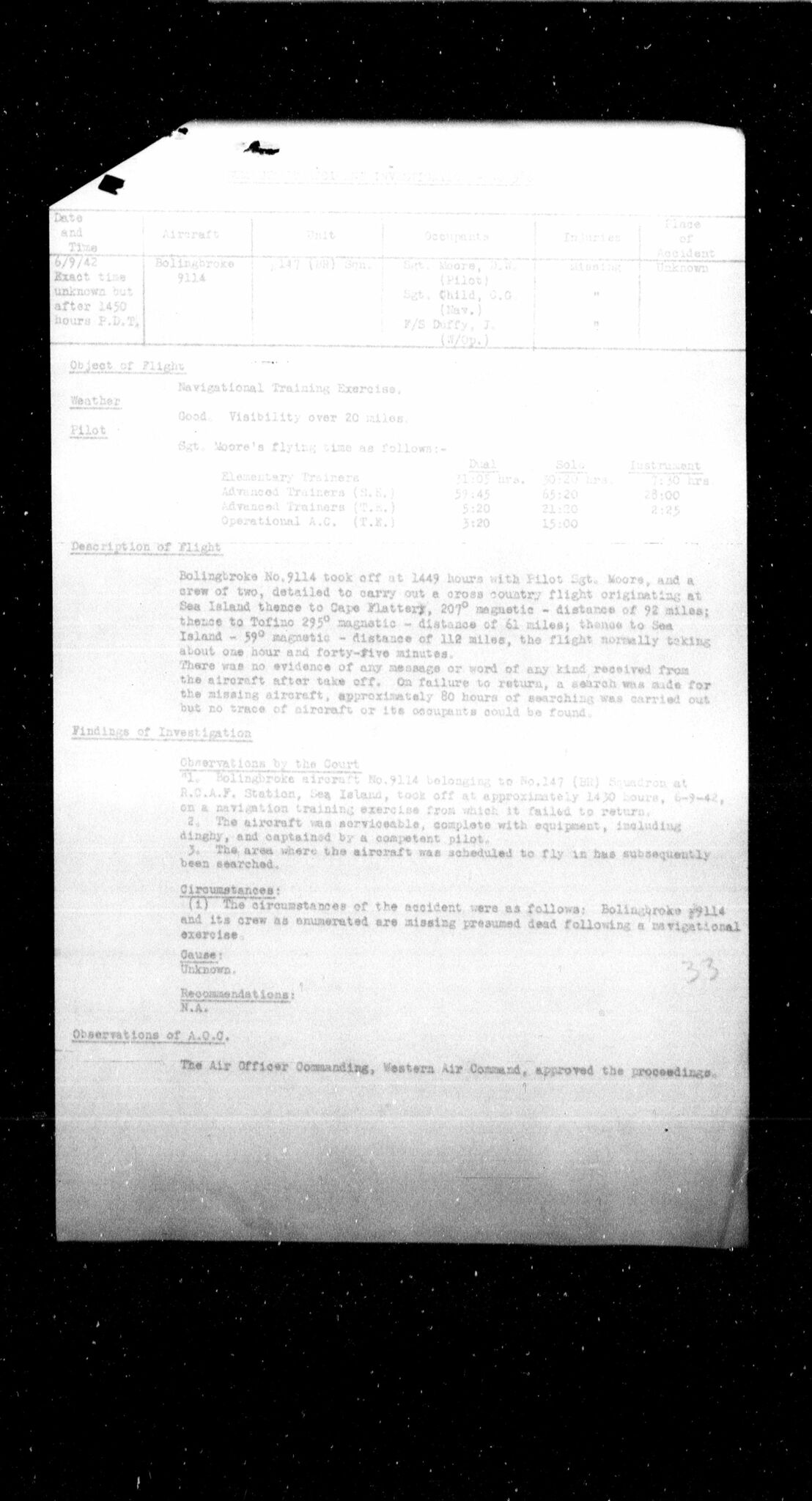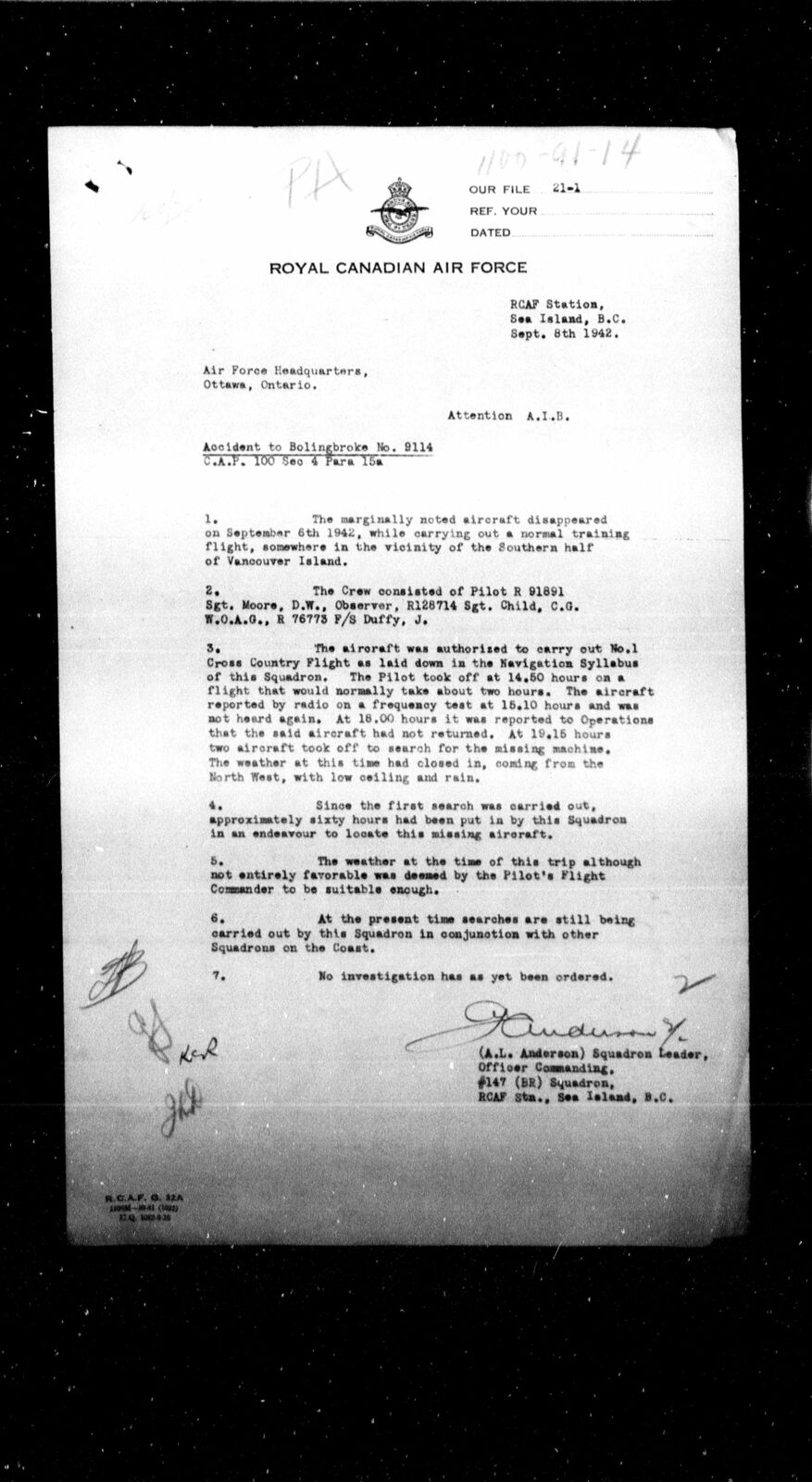 Truck driver enlisted in the RCAF and became a pilot. Aboard Bolingbroke 9114, he and crew were lost during a cross-country navigation training flight between Sea Island and Vancouver Island.
David Wayne Moore was the son of William Henry Moore, road contractor, and Marguerite Alice (nee Taylor) Moore of Keewatin, Ontario. His siblings were Wesley, Erma, and Helen. The family attended the United Church.
David enlisted in Winnipeg, Manitoba on February 6, 1941. He was a truck driver and contractor prior. He liked tumbling, hand to hand balancing, weightlifting, swimming, and skating. He enjoyed reading. He did not smoke, nor drink alcohol. "Very muscular. Average mentality. Burn scars on right upper arm." He stood 5'6" tall and weighed about 160 pounds. He had blue eyes and brown hair with a ruddy complexion. "First choice: pilot. Second: Observer. Third: WAG. Average intelligence only. Seems more of mechanically minded outdoor chap, than thinker. Average for pilot. Probably poorer for observer, very likely best as gunner." He had a full set of upper dentures. "Splendid officer material. Has been leader of boys in boys' athletics for some years. Keen sportsman comes in highly recommended by men known to the writer personally."
While at Manning Depot, Toronto, David was in the Christie Street Hospital from March 4 to 26 1941. He was then at Riverdale Isolation from March 26 to April 22, 1941. From May 12 - 29, 1941, David was at Chorley Park Military Hospital.
He was at No. 5 ITS, Belleville, August to September 1941. "Good steady, dependable type. Not afraid of hard work." He was 170 out 224 receiving 79%.
At No. 1 EFTS, Malton, Ontario, November 16, 1941, he was AWL for almost four hours. He received three days' confined to barracks.
At No. 2 SFTS, Uplands, Ontario, December 29, 1941, he was AWL again, for almost 27 ½ hours. He received extra duties, three days' confined to barracks and 7 days R.P. His evaluations here on March 16, 1942: "Willing and obedient worker. A high average student. Character good. Pupil's preference: fighter, bomber, reconnaissance." David was recommended for fighter pilot. Additional comments: Ability average; smooth, no serious faults, Slow but steady progress. Formation above average. Instrument average. Lacks accuracy. Navigation average. Link training progress and ability average. GROUND TRAINING: "Below average student and rather dull."
David was sent to Y Depot, Halifax March 15, 1942, then across the country to No. 14 (F) Squadron, Sea Island, British Columbia April 10, 1942. He was then taken on strength with No. 147 BR Squadron, Sea Island, July 1, 1942.
While on a cross country flight navigational training flight over the southern tip of Vancouver Island, Bolingbroke 9114 failed to return, departing Sea Island at 1450 hours. The last message heard was at 1510 hours. Aboard were Observer Sgt Colin Gartrell Child, R128714, WOAG, Flight Sergeant Jack Duffy, R76773 and Pilot, Sergeant David Wayne Moore, R91891. A Court of Inquiry was struck on September 12, 1942. [Microfiche T-12353, Image 5121].
The first witness, S/L Alton Lester Anderson, C1309, Officer Commanding No. 147 BR Squadron, Sea Island stated: "At approximately 1800 hours on 6 September 1942, I received a telephone call informing me that Bolingbroke 9114 had failed to return from a cross-country flight originating at Sea Island, thence to Cape Flattery, 207 degrees magnetic, distance of 92 miles; thence to Tofino, 295 degrees magnetic, distance of 61 miles; thence to Sea Island, 59 degrees magnetic, distance of 112 miles…this flight normally takes one hour, 45 minutes. At approximately 1900 hours, I took off in Bolingbroke 9052 with P/O R. A. Dalton, in an effort to search as much of the area as possible before darkness. I was forced to turn back from Cape Flattery owing to rain, low clouds, and darkness. Further details of the search for this aircraft up until time of the sitting of this court have been organized and ordered by the Controller, WAC. Subsequently, the entire Vancouver Island has been searched up to Latitude 50 degrees North. Approximately 80 hours of searching has been done by this squadron which has been severely hampered by poor visibility due to smoke and no trace of the missing aircraft has been located. In my opinion, the pilot was a very even-tempered man, self-contained, and a competent pilot. The weather on the day of the cross country was considered suitable for flying over the greater portion of Vancouver Island. Small patches of fog were reported over the western edge of the island and all pilots had been duly cautioned not to fly through adverse weather but to return to base, turning back if necessary over the route they have previously followed. Rapidly deteriorating weather had come in very fast from the northwest and by darkness had covered the entire island…no trace of the aircraft could found found, nor had anyone seen the missing aircraft during its flight prior to its disappearance, after examining all the pilots and observers concerned with the search."
"OBSERVATIONS: The aircraft was serviceable, complete with equipment, including dinghy, and captained by a competent pilot. The area where the aircraft was scheduled to fly in has subsequently been searched. FINDINGS AND RECOMMENDATIONS: A search has been undertaken for this aircraft without success, hence inability on the part of the Court to submit findings and recommendations." CONCLUSIONS OF ACCIDENT INVESTIGATION BRANCH: "The pilot, comparatively inexperienced on operational aircraft with a crew of two failed to return from a cross country flight, half of the course being over water. CAUSE: Unknown. No trace has been found of the missing aircraft and three occupants after 14 days. It is considered that the occupants may reasonably be presumed to be dead."
In January 1942, category C damage while at Yarmouth, NS was noted, probably due to storage. Bolingbroke 9114 then was at No 4 Repair Depot, Scoudouc, NB and issued from storage on June 1, 1942 to No. 119 BR Squadron, Sydney, NS. Then to WAC, July 20, 1942 for use by No, 147 BR Squadron which formed at RCAF Station, Sea Island, July 1942. Noted: October 6, 1942: struck off, reduced to spares and produce.
In late October 1955, Mr. Moore received a letter informing him that since his son had no known grave, David's name would appear on the Ottawa Memorial.