David Buchanan J11854
April 15, 1915 - March 27, 1945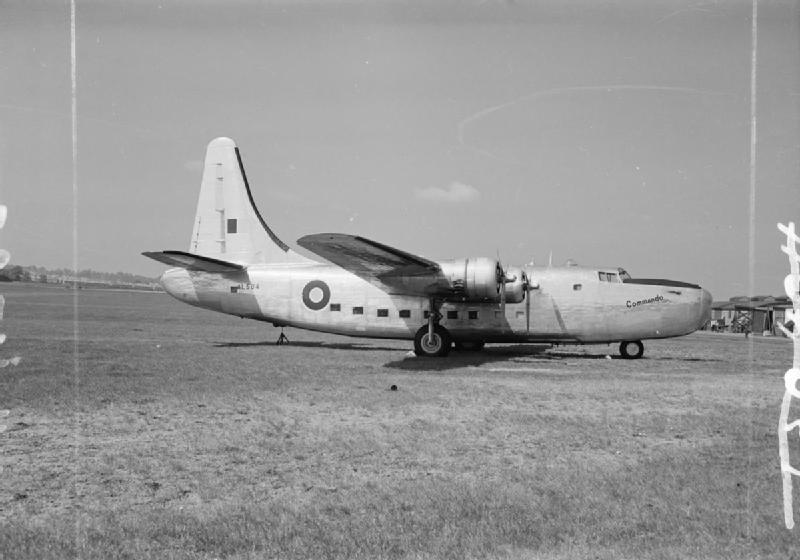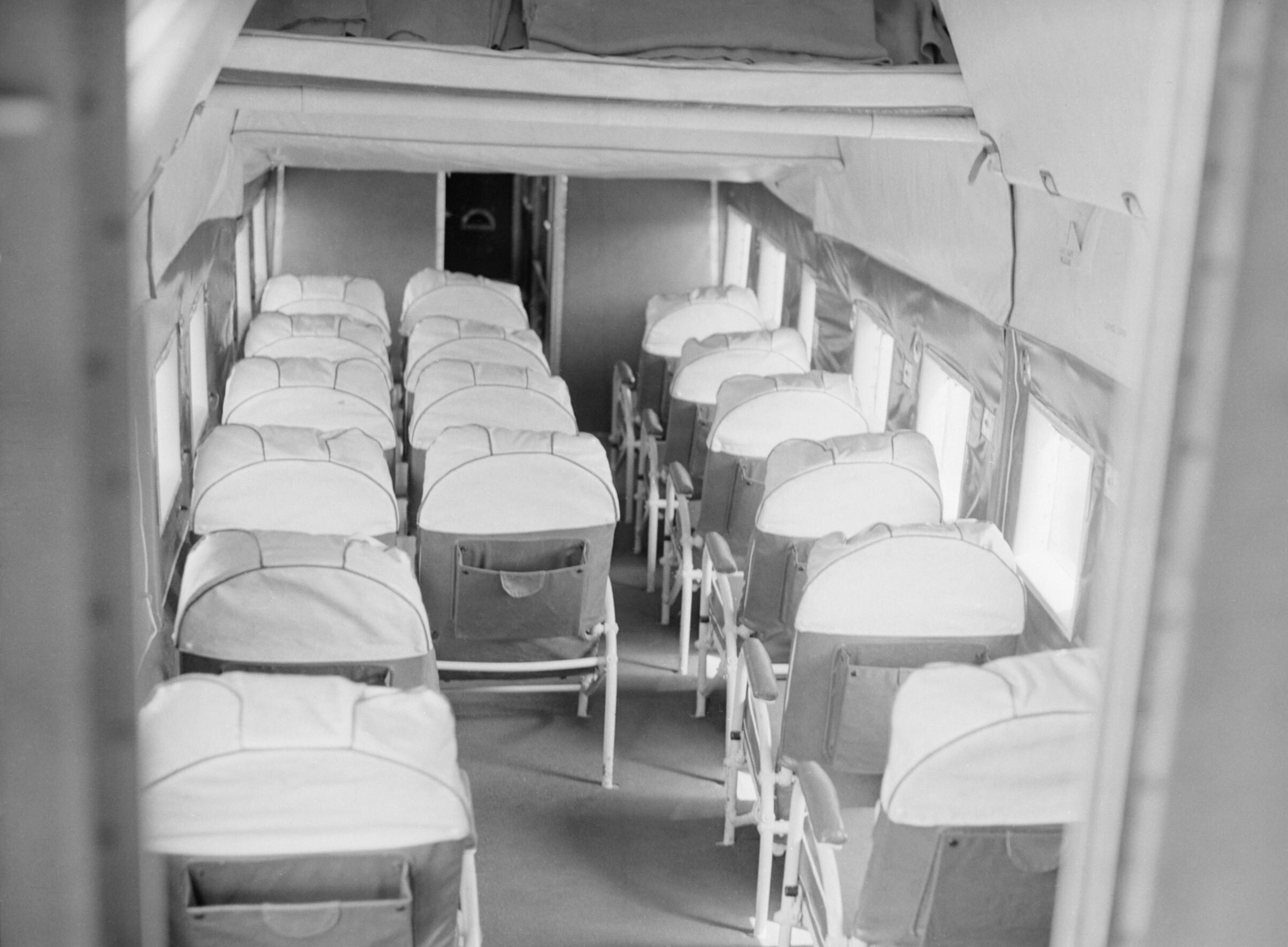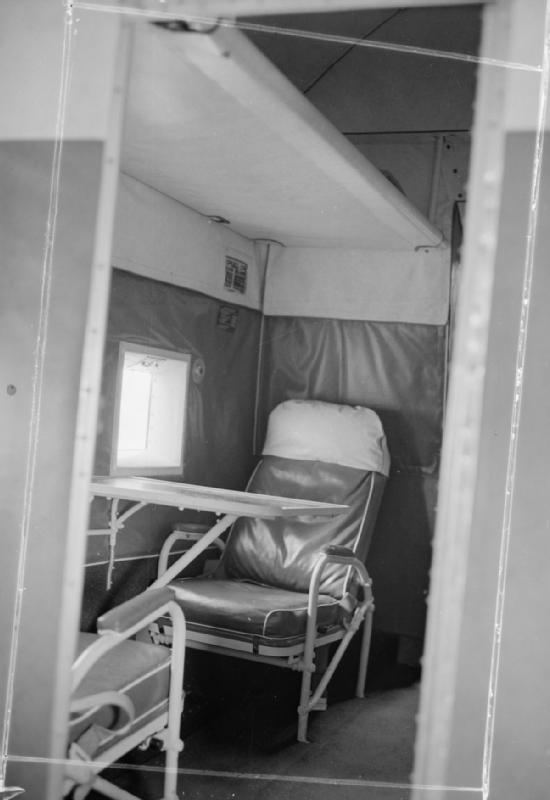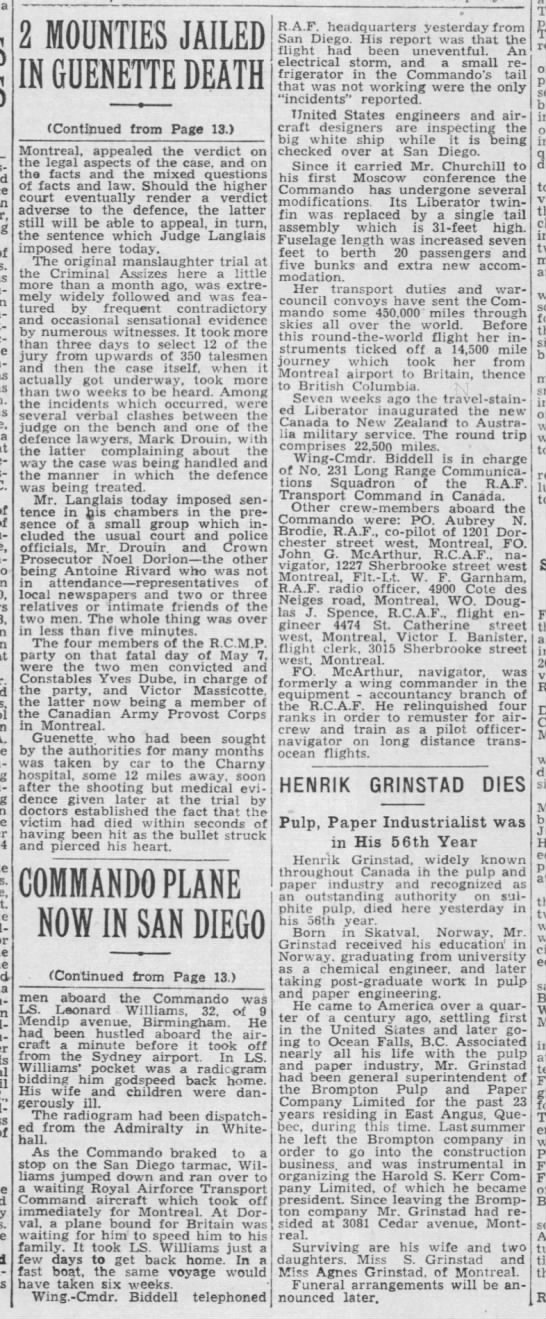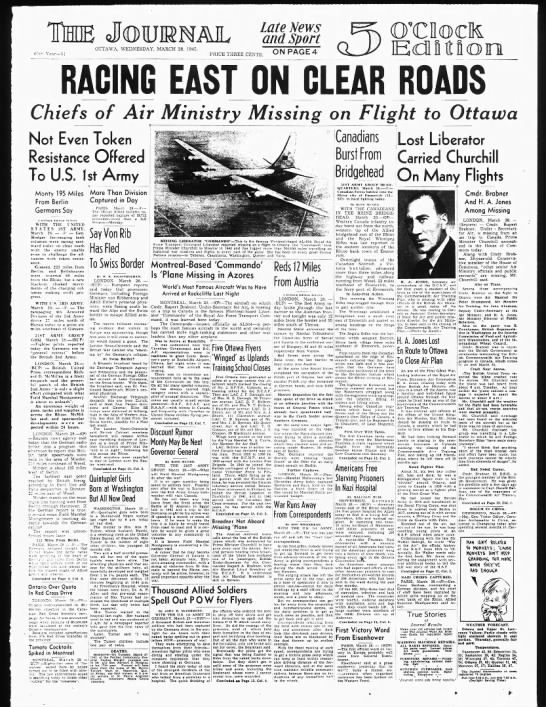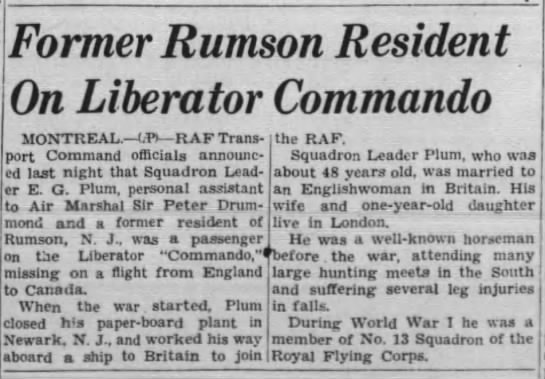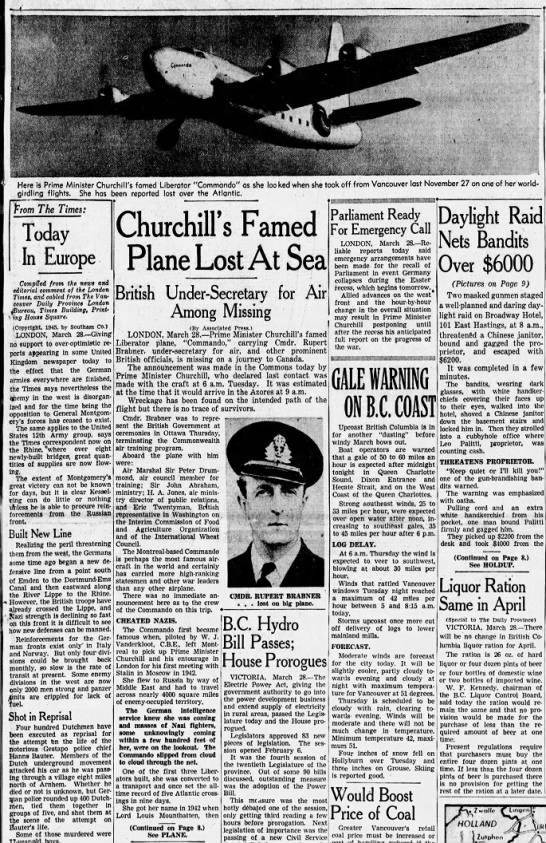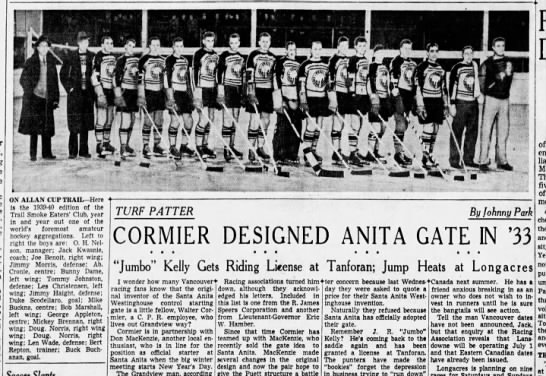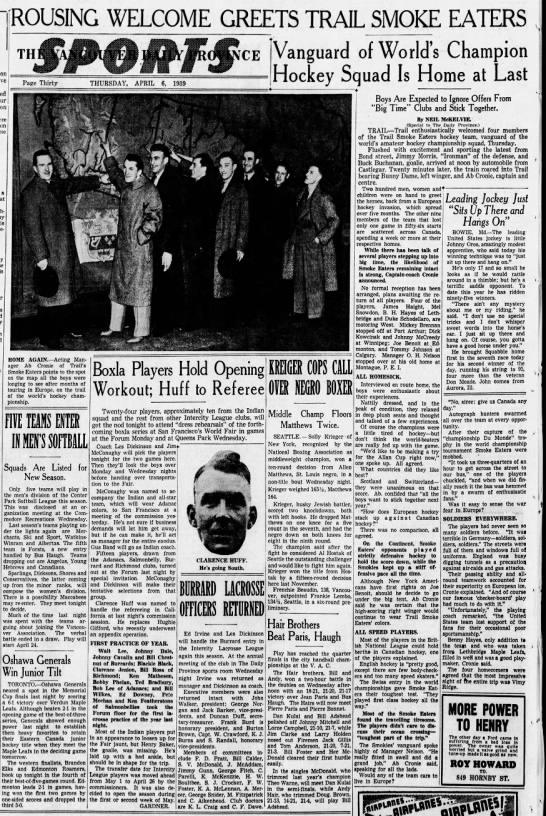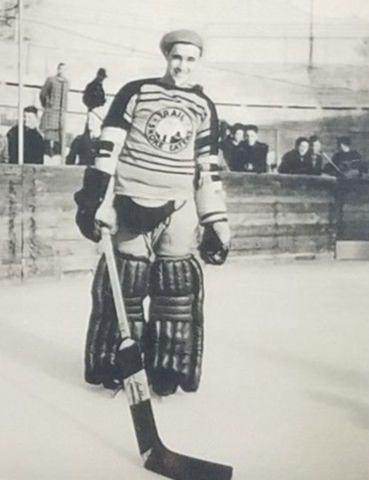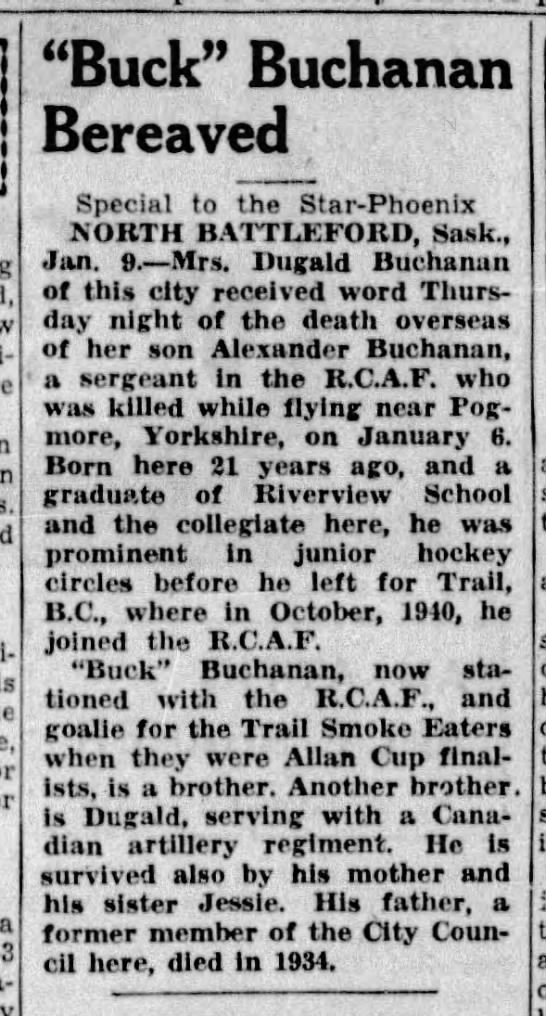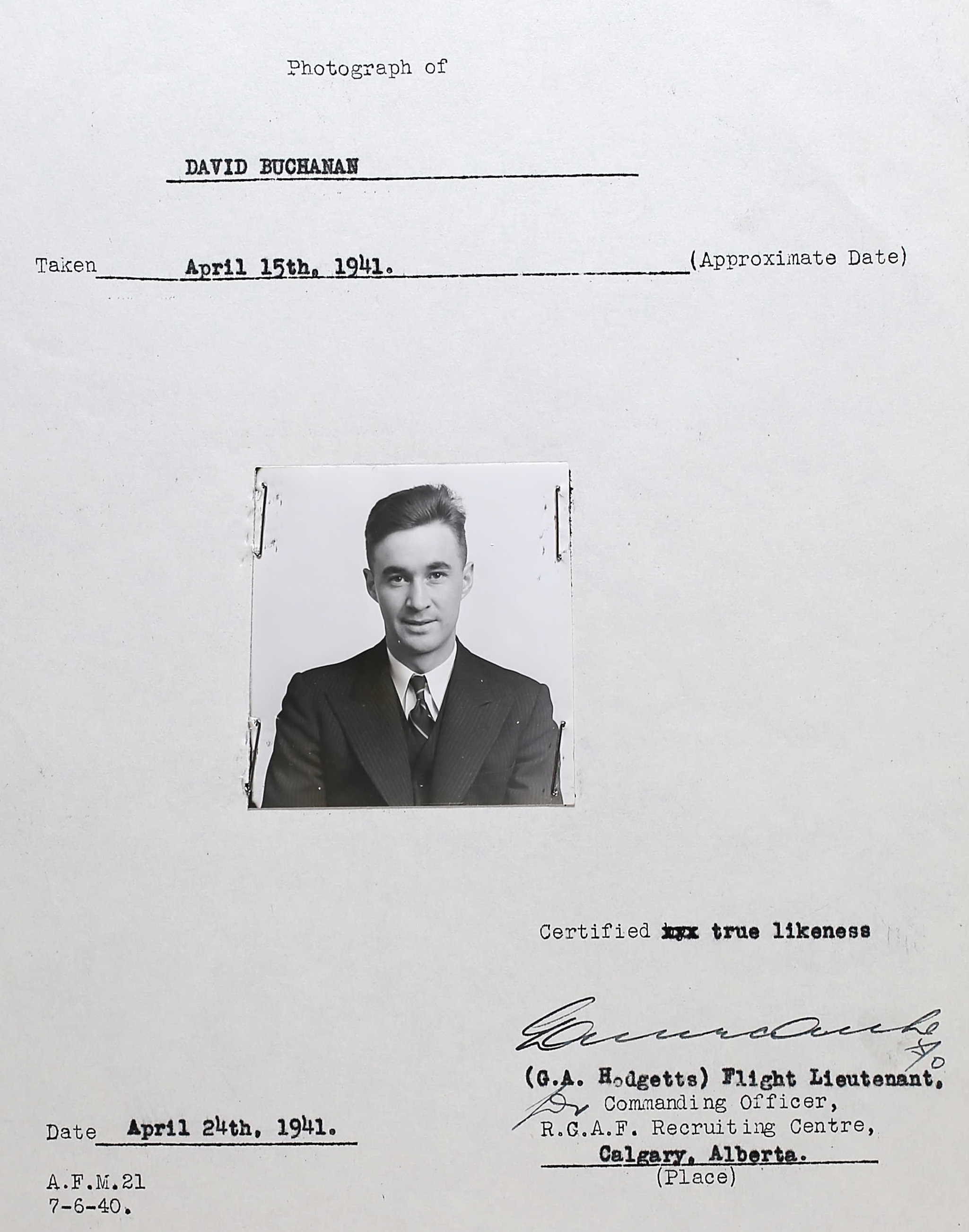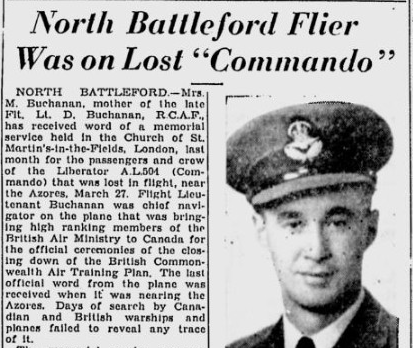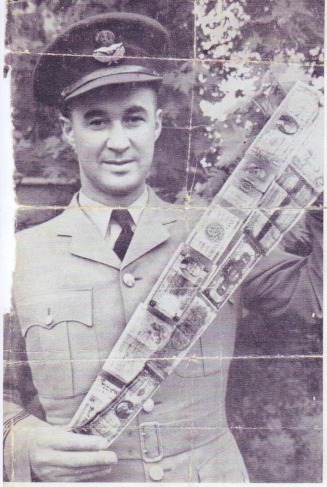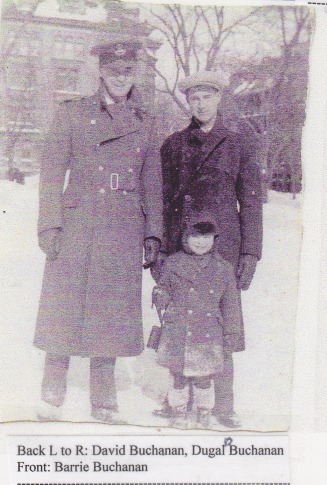 Goalie for Trail Smoke Eaters became a skilled navigator. He was lost aboard "The Commando" aircraft (Liberator AL504) near the Azores along with six crew and seven passengers.
David 'Buck' Buchanan, born in North Battleford, was the son of Dugald Buchanan (d. 1934) and Marjorie (nee Gibson) Buchanan. He had two brothers, both enlisted: F/S Alexander Gibson Buchanan died overseas in January 1942 with 102 Squadron. Dugald Buchanan, Jr. enlisted with the Canadian Artillery, was discharged for medical reasons. All three served in the Battleford Light Infantry before enlisting. They had a sister, Jessie. The family attended the United Church.
He was a member of the North Battleford Beavers hockey team, then a goalie for the Trail Smoke Eaters reaching the Allan Cup playoffs. He was a fireman on the Tadanac Municipal fire brigade and then policeman at the Consolicated Mining and Smelting Company of Canada Limited at Trail, BC, when he enlisted with the RCAF. He was a member of the Trail Hockey Club for four seasons. (See links below.). He is noted on the 1938-39 team roster in the West Kootenay Hockey League, senior amateur.
He married Sylvia Mae Russell of North Battleford on March 6, 1937 in Saskatoon. She lived later in Pointe Claire, Quebec, then Winnipeg, Manitoba, returning to North Battleford. They had one son, Barrie David Buchanan, born August 20, 1937, in Trail, who lived with one set of grandparents for a while. Sylvia and David had a joint bank account of $500 in Winnipeg, plus had almost $2300 in life insurance. Another bank account in Dorval, Quebec had $30.15 balance.
David traveled to Calgary to enlist while he resided in Trail, British Columbia (1937-1941). He made application more than one time; he had applied to the RCMP at some point.
On his medical form, he indicated he had an appendectomy in 1933 and had made an ocean voyage in 1938 and did not suffer any sea sickness -- this would have been when he was playing for the Trail Smoke Eaters and they travelled to Switzerland. He had a small, scarred nail on his left thumb. He stood 6' ½" tall and weighed 176 pounds by October 24, 1941. "Fit. Hands cold and clammy, but composed. Wants to be an observer, not WAG. Average material." He had brown eyes and dark hair.
David's journey through the BCATP started at No. 2A Manning Depot, Penhold, Alberta on August 5, 1941. He was then sent to No. 8 B&G School, Lethbridge August 21, 1941 until he was sent to No. 4 ITS, Edmonton.
From there, he was at No. 5 AOS, Winnipeg December 7, 1941 until March 14, 1942. "Good practical navigator. Shows initiative, responsibility. Very keen. Readily adaptable, keen and confident, uses good judgment; outstanding officer qualifications. Co-operative, conscientious, knowledge of handling men. Very straight forward. Cheerful." He was 8th out of 24 in his class.
He was then at No. 7 B&G School, Paulson, Manitoba March 15 to April 25, 1942. "Good average bomb aimer. Excellent operation of bomb sight. Competent. Good ability as firer; does not become rattled. Above average. Very responsible and dependable. Quick to grasp a situation and to take the initiative in acting promptly." He was first in the class of 22.
Rivers, Manitoba and No. 1 ANS was next: April 26 to June 9, 1942. "Air: Enthusiastic student; he works had and gets excellent results. Charts and logs are neat and accurate. Ground: His ground studies have been very disappointing and are considerably below his capabilities." David was 3rd out of 32 in his class. "Co-operative and conscientious; will make a competent and reliable officer."
He was attached to No. 5M Depot, Lachine June 10, 1942, was in Debert, Nova Scotia by June 24, 1942 and taken on strength with RAF Ferry Command as of July 1, 1942.
He had taken a course (Assembly Repair Ltd.) on the Lewis Gun as well as a quartermaster's correspondence course. He had practical knowledge of working and handling of Thompson sub-machine gun and other arms.
November 23, 1942: "This officer has promise to be a very able instructor as well as an above the average practical navigator." September 1, 1943: "In addition to normal transatlantic duties, this officer has been employed at this HQ as an assistant to the Navigation Officer. He has been exceptional in the performance of his duties and has shown himself at all times to be the most competent and eager worker." April 4, 1944: "Completion of eighteen months in rank of TFO. Score 93. This officer has been employed on instructional duties in the navigation school between deliveries and is now posted here on the instructional staff. He is an exceptionally good navigator and an excellent instructor." Dorval, Quebec.
He was aboard Liberator AL504, lost in flight near the Azores, March 27, 1945, with No. 45 Group. There were seven passengers and seven crew, with Buck as chief navigator on the plane, known as COMMANDO which was bringing high ranking members of the British Air Ministry to Canada for the official ceremonies of the closing down of the BCATP. The other Canadian on board was Pilot Officer Douglas James Spence C52864, the flight engineer.
The cause of the disappearance remains unknown. It was a long-range aircraft adapted for passenger transport to serve as the personal aircraft for Prime Minister Winston Churchill. Aircrew for the RAF Coastal Command spotted some yellow dinghies and a small amount of wreckage, with an oil patch on the surface, but no survivors. It was probable that Commando had crashed into the sea while approaching the Azores.
See link from Wikipedia for details of other crew and passengers.
At the end of March 1945, Sylvia received a letter outlining the circumstances of the lost aircraft. "Your husband was the navigator on Liberator aircraft number AL504 which as you doubtless know, has achieved very considerable distinction as the result of the many transportation flights it has undertaken, and it is, of course, well known to the public under the name of the "Commando." The aircraft left England late on Monday the 25th of March for Canada via the Azores; she was carrying the Under Secretary of State for Air and other British officials of the highest importance. The captain of the aircraft was Wing Commander W. H. Biddell OBE, DFC, which had been her pilot on many notable flights, and the other members of the crew were Flying Officer A. B. Brodie, the co-pilot, of the Royal Air Force, the second navigator was a member of the Royal Australian Air Force, Flight Lieutenant K. G. Shae, and Warrant Officer D. J. Spence of the Royal Canadian Air Force was the flight engineer, and the other two crew members were both English civilians employed by this group: the radio officer being Mr. Frederick Walter Williams, and the flight clerk Mr. Victor Ian Claude Bannister. Normal contact was maintained with the aircraft until about an hour before it was due at the Azores, and then a radio message was received by one of the stations in the United Kingdom, but this message did not indicate that the aircraft was experiencing any difficulty. As was announced by Mr. Winston Churchill in the House of Commons in London yesterday, immediately the aircraft was overdue, a search by air was instituted in which the Coastal Command of the Royal Air Force participated, and the Royal Navy also rendered assistance. Some dinghies, traces of wreckage and an oil patch were found in the area in which the aircraft would have been travelling, but I deeply regret to say there has been no trace of any member of the crew or any of the passengers." She was told she would be informed when more information was had. In a memo, the dinghies and wreckage was found 44 degrees 30 minutes north and 20 degrees and 17 minutes west of the Azores.
In late April 1945, Sylvia received a letter from S/L W. R. Gunn informing her that there was no more news about her husband, lost with his crew and passengers on March 27, 1945, while en route from the United Kingdom to the Azores. His death would be presumed.
A letter dated October 24, 1955, arrived in Winnipeg at Sylvia's residence informing her that since David had no known grave, his name would appear on the Ottawa Memorial.
In December 1968, David's mother received a replacement Memorial Cross.
LINKS: