Charles Michael McCarron R112329
July 31, 1921 - October 14, 1941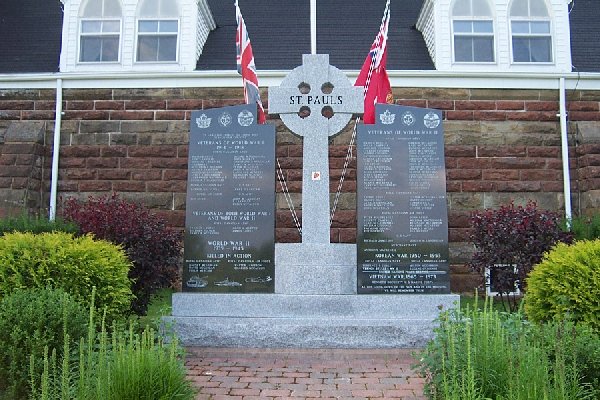 Young farmer from PEI joined RCAF and perished when SS Caribou torpedoed.
Charles Michael McCarron was the only son of Charles McCarron (1886-1952), farmer, and Annie (nee Mahar) McCarron (1888-1964) of St. Mary's Road, East, Sturgeon, Prince Edward Island. He had four sisters: Margaret, Doris, Lillian, and Evelyn. The family was Roman Catholic.
Charles was farming prior to enlisting with the RCAF (standard general duties) in August 1941 at No. 19 Recruitment Centre, Charlottetown, PEI. It was assumed by his family that Charles would return to his father's farm after the war was over.
The RCAF accepted Charles in November 1941. He was sent to No. 1 Manning Depot, Toronto where he made out his will bequeathing his entire estate to his mother on November 22, 1941.
He liked to play softball. He stood 5'7" tall and weighed 122 pounds. He had brown eyes and black hair, with a dark complexion. "Abdominal muscle tone is slack."
On March 9, 1942, Charles forfeited one day's pay because he was AWL from 0715 hours to 1941 hours. He had been working in the laundry as of February 14, 1942.
From May 11 to June 21, 1942, he was granted special leave (without pay) to assist with farming.
On June 30, 1942, he was posted to Gander, Newfoundland.
The night of October 14, 1942 was very dark with no moon. Sixty kilometres off the coast of Newfoundland, the SS Caribou on her starboard side was torpedoed by German U-boat U-106. On board were 73 civilians including eleven children, 118 military personnel, and a crew of 46. The passengers were thrown from their bunks, several lifeboats and rafts were destroyed or could not be launched, as the ship sunk quickly, reports stating three minutes. Many passengers were forced to jump overboard. Over 135 people perished. Fifteen of the crew survived, many of them local men from the Channel/Port aux Basque area.
It is unknown why Charles was aboard the SS Caribou. He may have been returning from a visit home, on his way back to Gander.
Mr. and Mrs. McCarron received a telegram dated May 21, 1943. "Deeply regret to advise that your son Leading Aircraftman Michael McCarron reported missing is for official purposes presumed to have died October 14, 1942. Please accept my profound sympathy."
Two of the survivors who had suffered from shock and exposure due to the sinking of the SS Caribou, Aircraftmen Frank Earl Burton, 19, and Frederick Anthon Langley, 23, both airframe mechanics posted to Botwood, Newfoundland, perished in the fire at the Knights of Columbus hostel in St. John's, Newfoundland, December 12, 1942. Ninety-nine people were killed, with 80 of them military personnel. Critically wounded: 109.
In January 1948, a memorial was erected at Port-aux-Basques, Newfoundland, in memory of those who died in the torpedoing of the S. S. Caribou.
Charles's name appears on the Ottawa Memorial as he has no known grave. He is also commemorated on the Sturgeon PEI War Memorial, (St. Paul's Roman Catholic Church).
For additional information, please click on the links below.
LINKS: