Charles Franklin Beeching 12048A
October 14, 1915 - August 23, 1942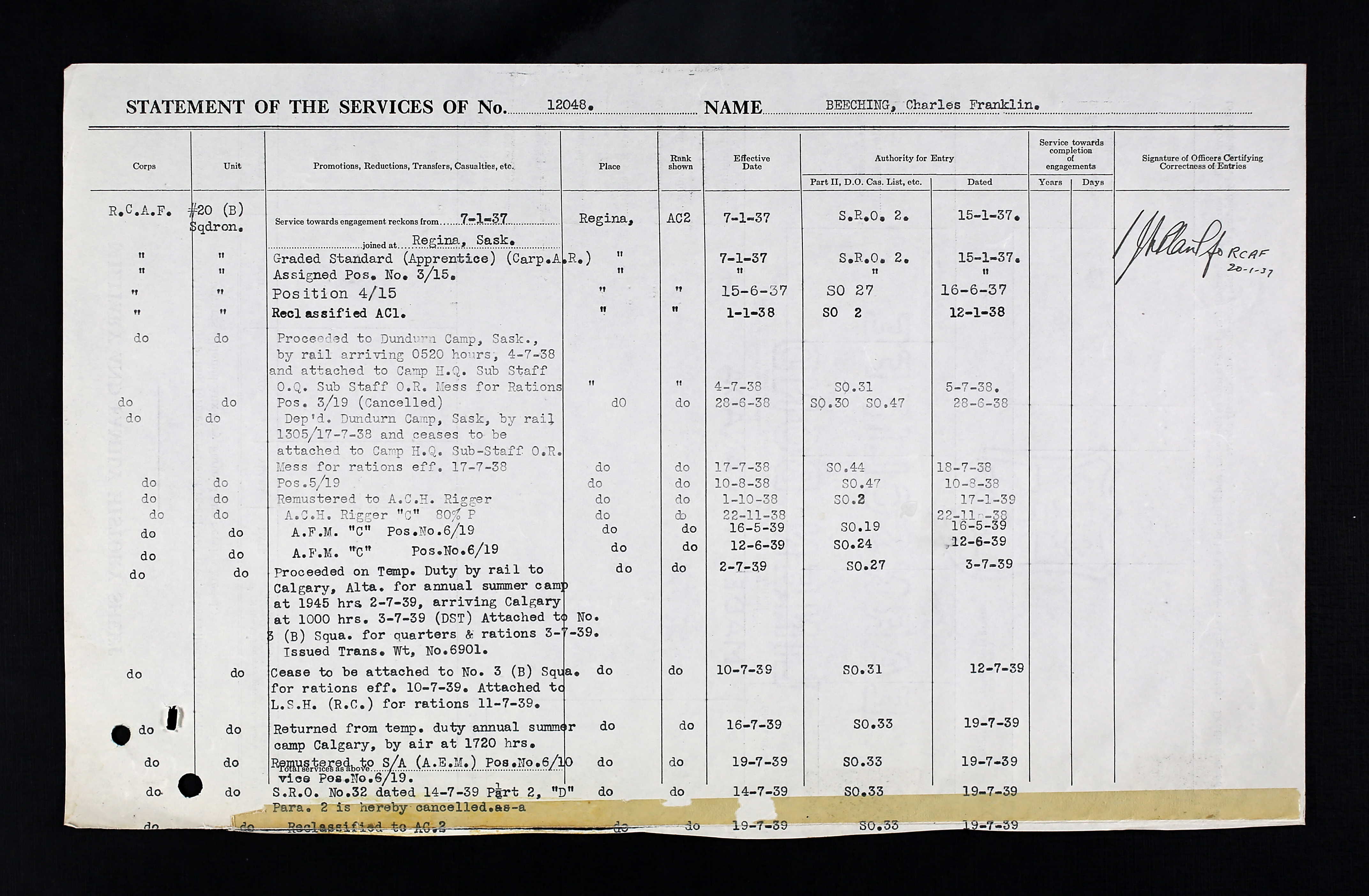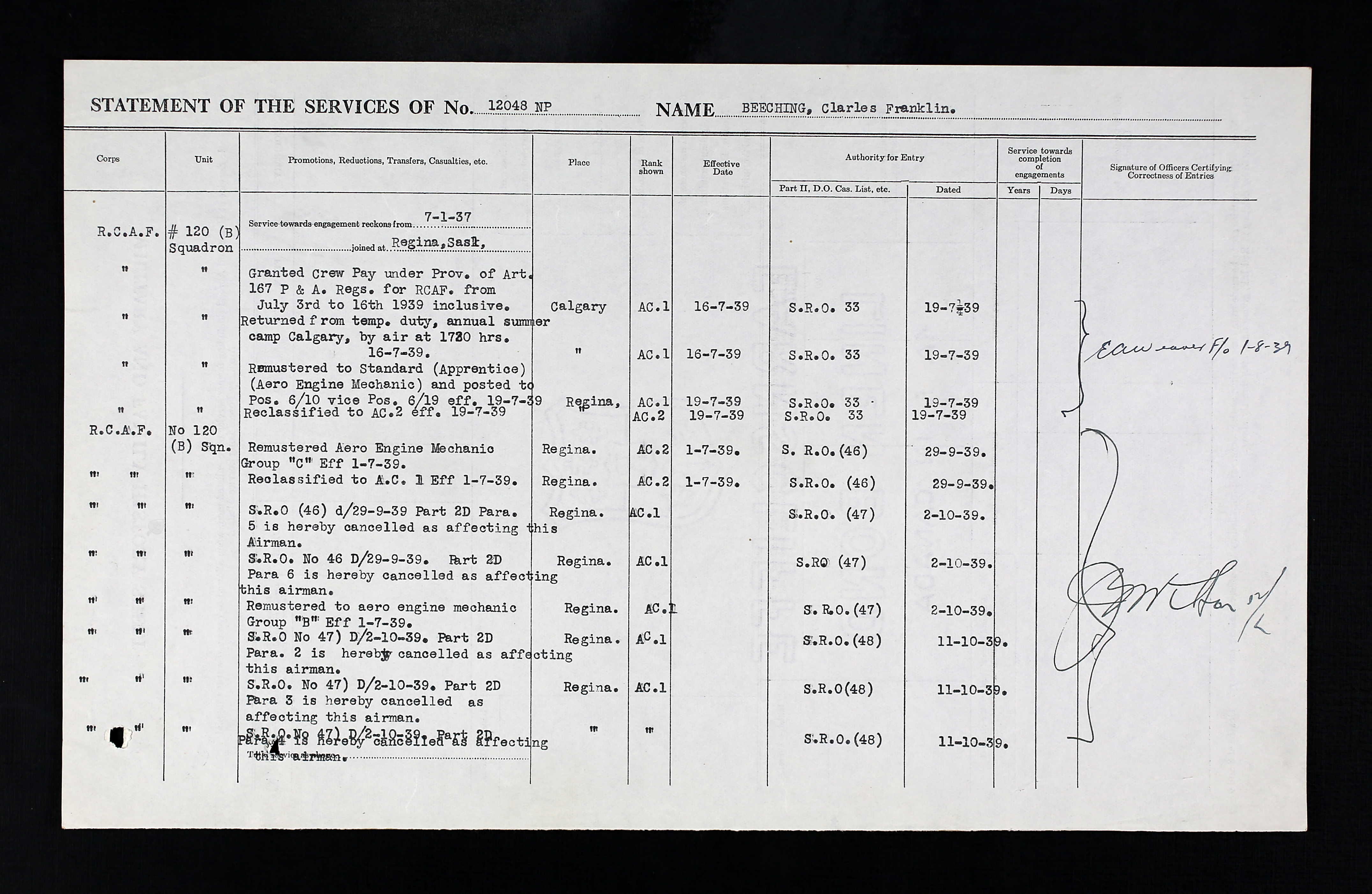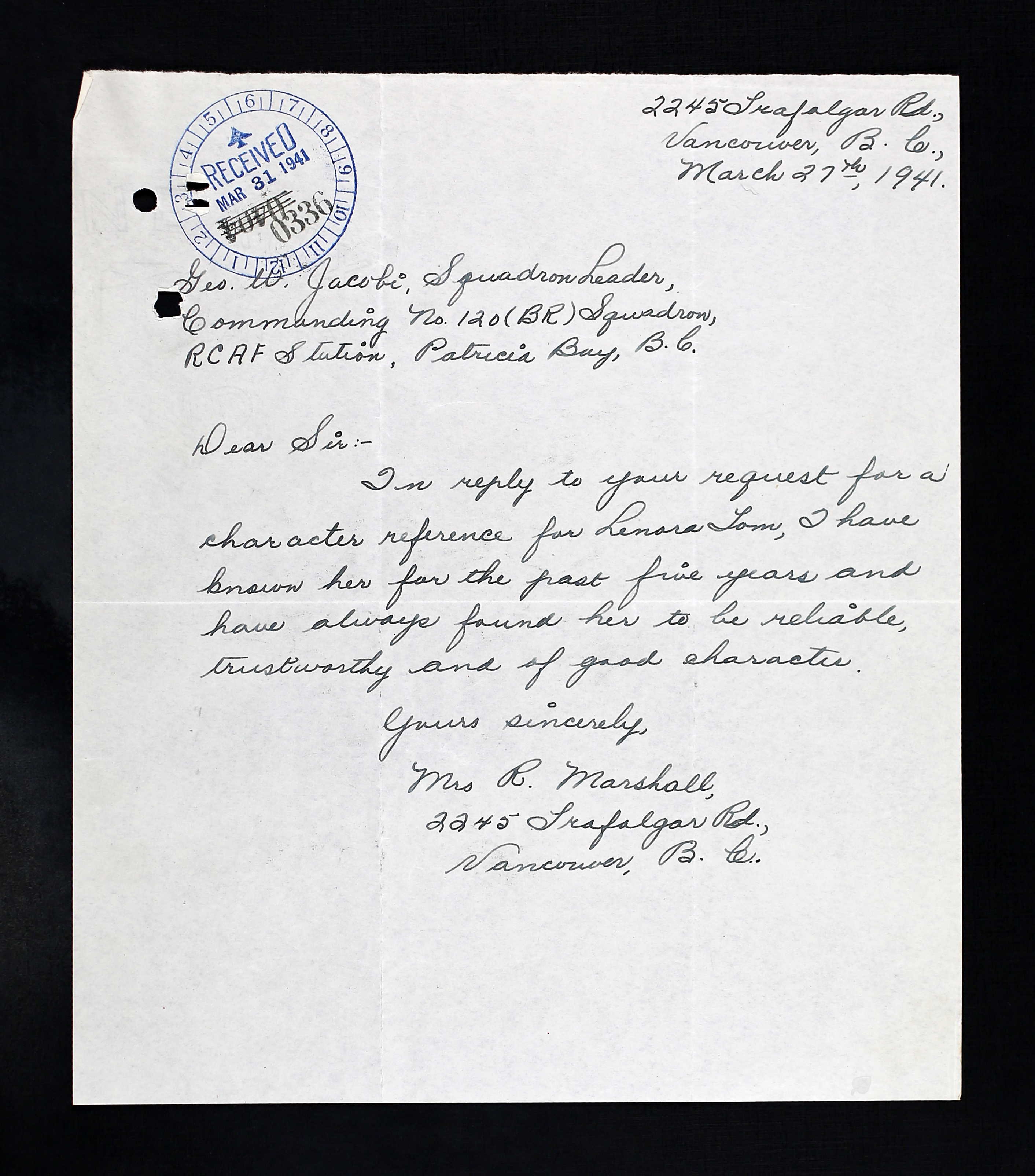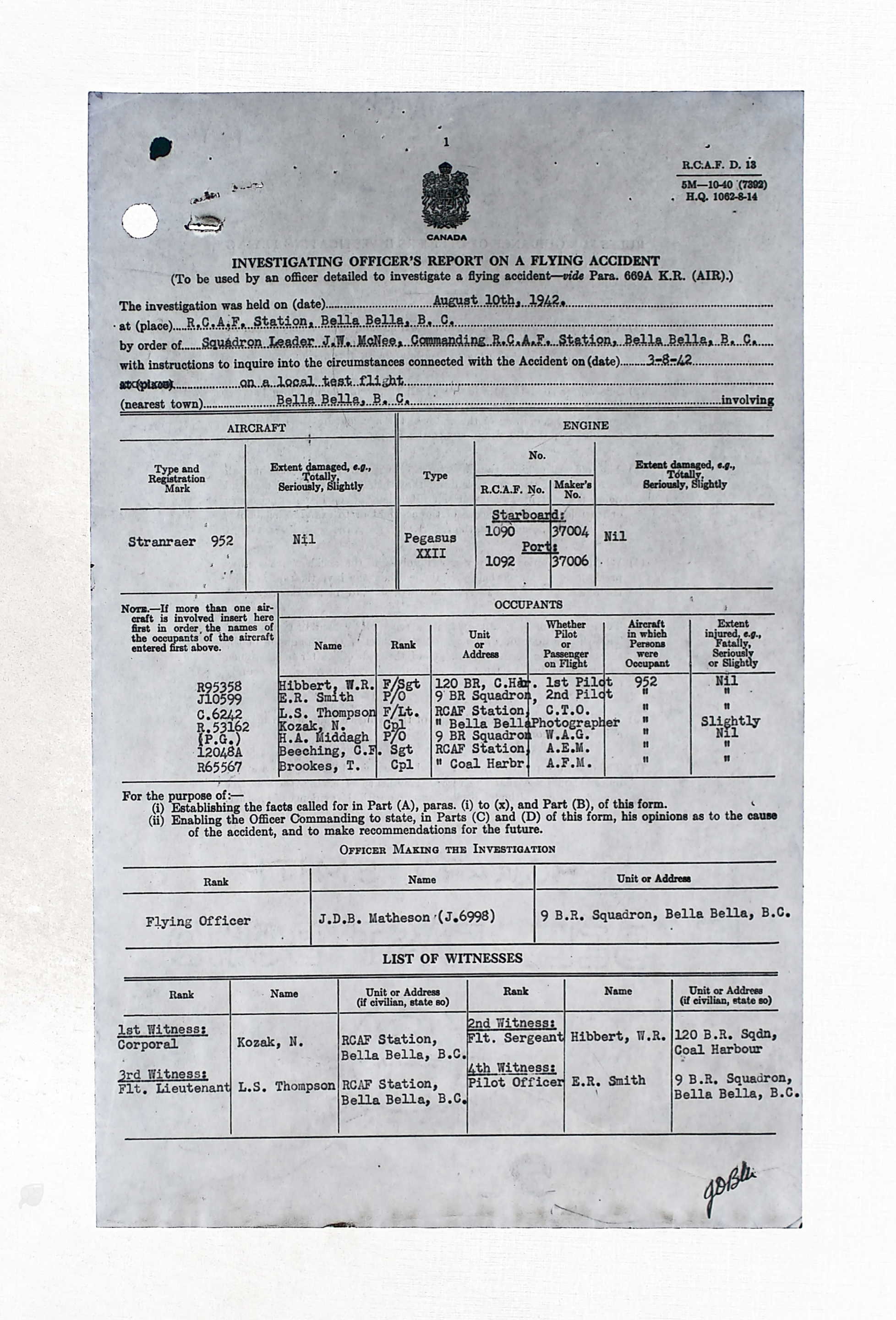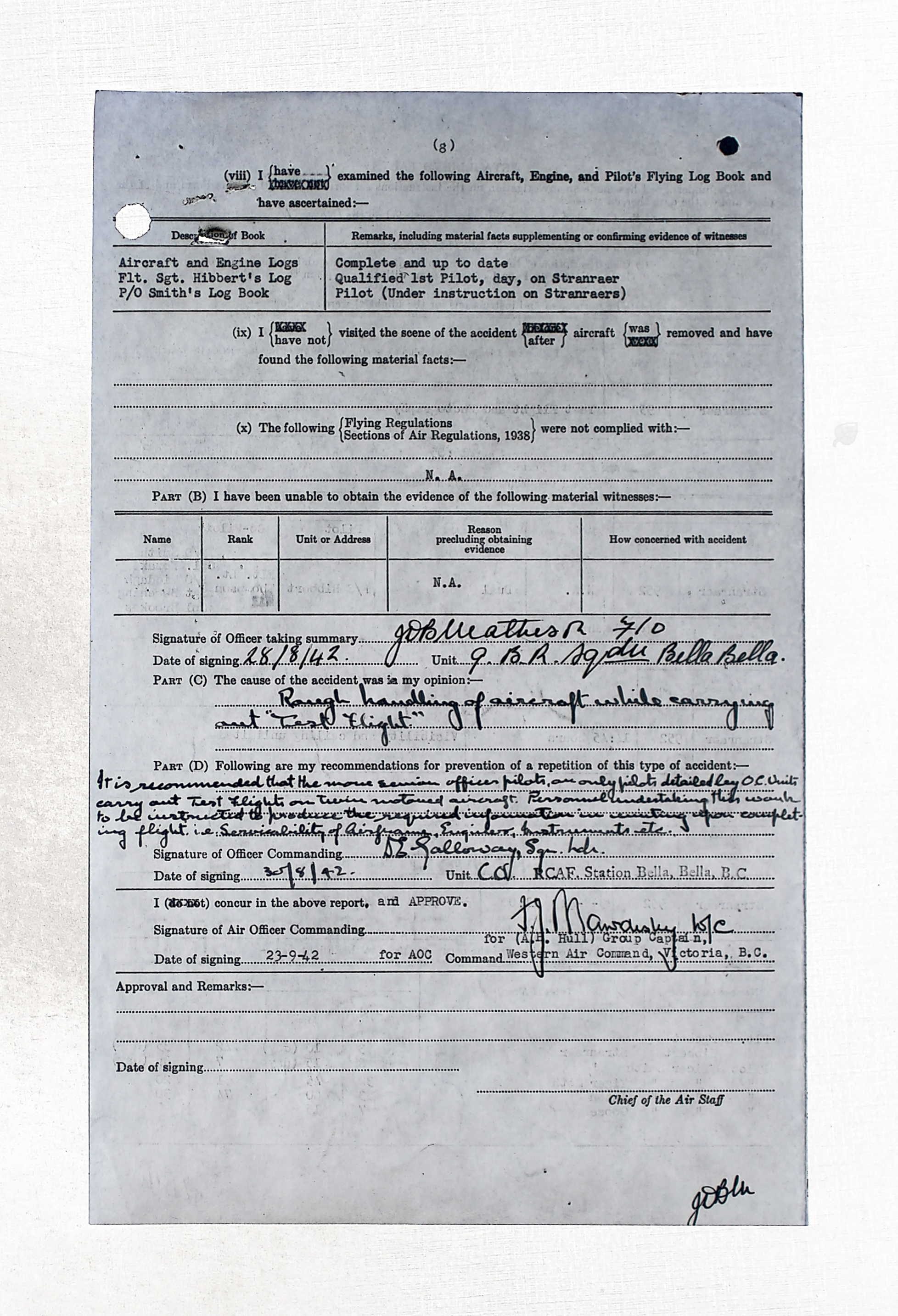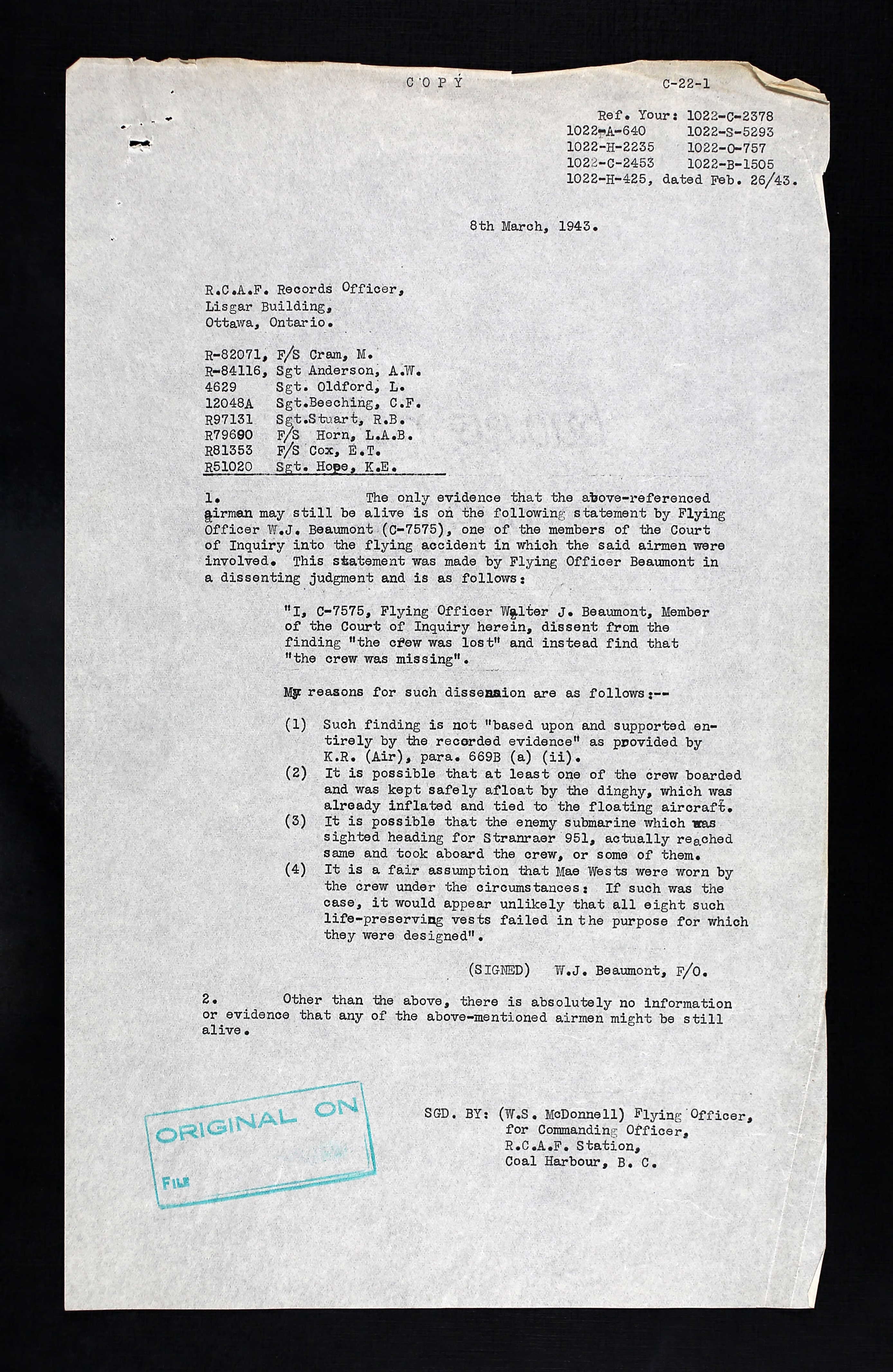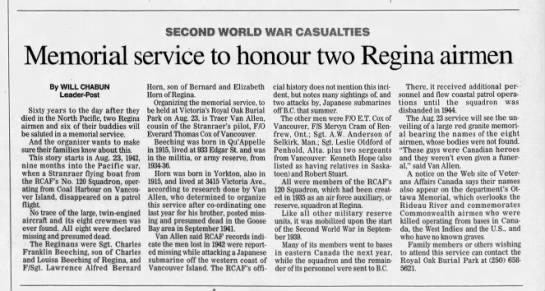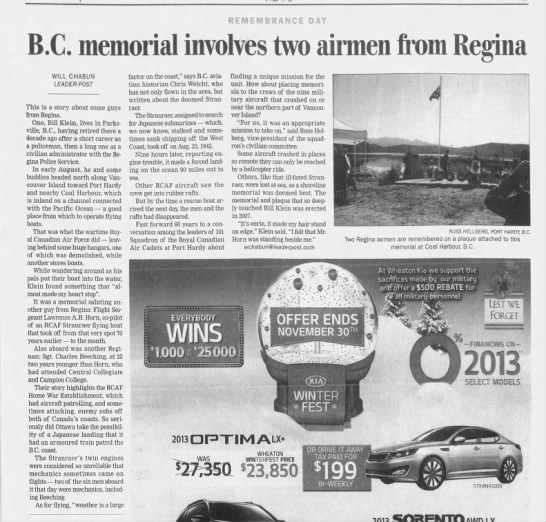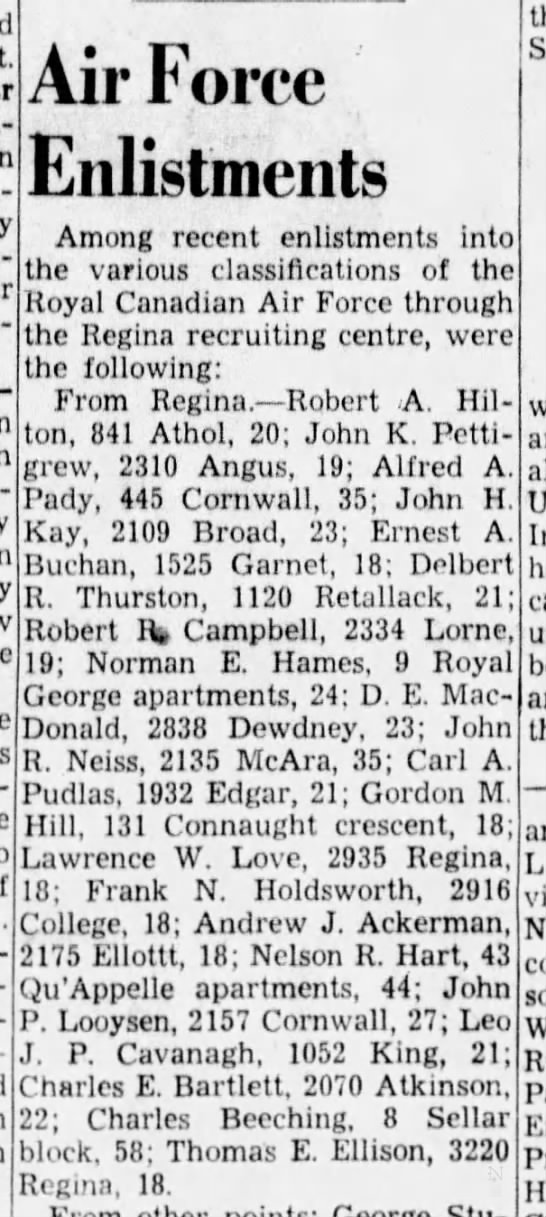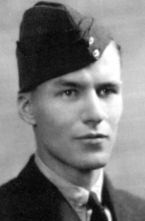 Mechanic joins RCAF prior to the war as an airframe mechanic, then remustered as an aeroengine mechanic. He was aboard Stranraer 951, lost 90 miles west of Vancouver Island.
Franklin Beeching, known as Frank, was the son of Charles Percy Beeching (1884-1962), a veteran of the First World War, and Louisa Emma Ethel Beeching (1885-1959)of Regina, Saskatchewan. He had four brothers: Stephen Wesley, Sgt. 4015 at Trenton with the RCAF, David Henley, RCMP, Coronation, William Charles, Pte L104431, Maple Creek, Alberta, and John Merritt, LAC R181666, No. 3 Wireless School, RCAF, Winnipeg. The family attended the United Church.
Frank had previous military experience with No. 12 Machine Guns, Regina, from October 1934 to December 1936, rank of Corporal. He then served in the auxiliary from January 1937 until he enlisted with the RCAF. Frank had been a mechanic with Elmer's Electric in Regina.
Frank enlisted with the RCAF on January 7, 1937 as Airframe mechanic and then remustered on August 7, 1939, posted to Jericho Beach RCAF Station by March 1940 as an aeroengine mechanic. "Very keen to learn." "Well above average. Worthy of accelerated promotion." "Good worker."
His father enlisted with the RCAF at the age of 58 in 1941 and was posted to Calgary, service number 149548 with the rank of Sergeant.
Frank finished Grade VII, then two years matriculation and three years motor mechanic, machine shot and welding. He wished to "continue to service aircraft in civilian life or obtain work in a motor company." His hobbies included model aircraft building. He played baseball, some football, rugby, and skated. He smoked twelve cigarettes per day and was a social drinker.
He weighed 150 pounds and stood 5'9 ½" tall, An angular scar on his left cheek was noted. He had blue eyes and black hair with a dark complexion. Mentality: alert. Physique: good. "Body build good. High pulse rates but good fatigue test. Physically fit."
Frank married Lenora Evangeline (Nonie) Tom (1920-1988), on April 18, 1941 in Vancouver but they divorced on January 22, 1942.
Mrs. Beeching, his mother, was the beneficiary to his life insurance policy worth just over $500.
Frank was taken on strength with 120 B Squadron Patricia Bay, then to 120 BR Squadron Coal Harbour by December 1941. He was at the station hospital for four days in March 1942.
On August 10, 1942, Frank was involved in a flying accident aboard Stranraer 952 on a local test flight near Bella Bella, BC. Cause of accident: "Rough handling of aircraft while carrying out test flight." Recommendations: "It is recommended that the more senior officer pilots are only pilots detailed by OC Units carry out test flights on twice motored aircraft. Personnel undertraining this work to be instructed to produce the required information in writing before completing flight (ie serviceability of airframe, instruments, etc.)
From Aviation Safety Network: "At 1750 on August 23, 1942, Supermarine Stranraer 951 of 120 (BR) Squadron RCAF, with a crew of eight was on a routine combat patrol out of Coal Harbour, Vancouver Naval Air Station Base when it suffered engine failure and was forced to ditch. An SOS was received at 18.18 hours to say that it was sinking. A search located the aircraft but due to high sea conditions, rescue was impossible. Later searches failed to locate the aircraft or crew and they were lost without further trace."
Crew: • F/S Everard Thomas Cox (Captain) Vancouver, BC • F/S Lawrence Alfred Bernard Horn, (2nd Pilot) Regina, Sask. • Sgt Robert Bruce Stuart, (Observer) Vancouver, BC • F/S Mervyn Cram, (WAG) Renfrew, Ont. • Sgt Adolph Willard Anderson, (WAG) Selkirk, Man (under training) • Sgt Kenneth Earl Hope, (AFM) Vancouver, BC • Sgt Leslie Oldford, (AEM) Penhold, Alta • Sgt Charles Franklin Beeching, (AEM) Regina, Sask.
From the Court of Inquiry: "One man in excess of the normal crew of seven was carried. This airman was a WAG under instruction…the aircraft was not overloaded…equipped with one dinghy which would accommodate five men. One spare dinghy was available at the Station which could have been drawn by the captain of the aircraft but was not. Two rescue boats…attempted to reach the aircraft…but due to high seas and failure of radio returned to base. One reached the reported position before daylight the morning following the crash but could not locate the aircraft. The captain of the sighting aircraft carried only one dingy and was having trouble with both engines during the time he circled above the aircraft hence he did not drop his dinghy."
In late August 1942, Mrs. Beeching received a letter informing her that an intensive search was still being carried out, but with very little possibility that her son would be found. There was a slight chance that the crew might have been picked up by a passing freighter. "Sgt Beeching was a well-liked and efficient member of the crew on which he acted as flight engineer. The Squadron feels its loss keenly of one who served his country so well."
There was some further discussion in March 1943 about the accident. (See document above.)
On April 16, 1943, Mrs. Beeching received a letter informing her that her son was now presumed to have died on August 23, 1942.
In late October 1955, Mrs. Beeching was informed that since Frank had no known grave, his name would appear on the Ottawa Memorial.
LINKS: