Brynjolfur 'Benny' Baldwin Goodman J21746
June 14, 1912 - April 9, 1943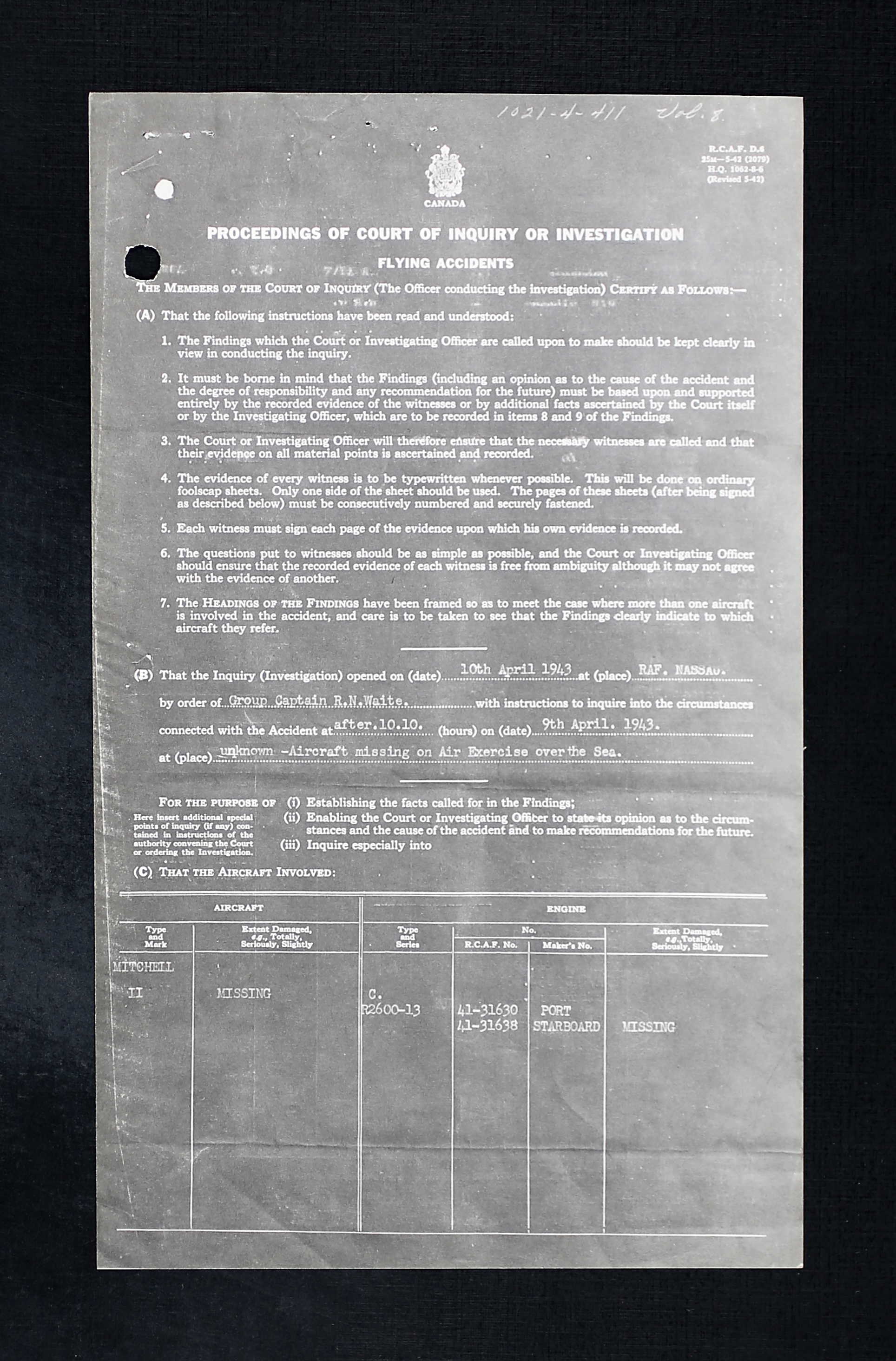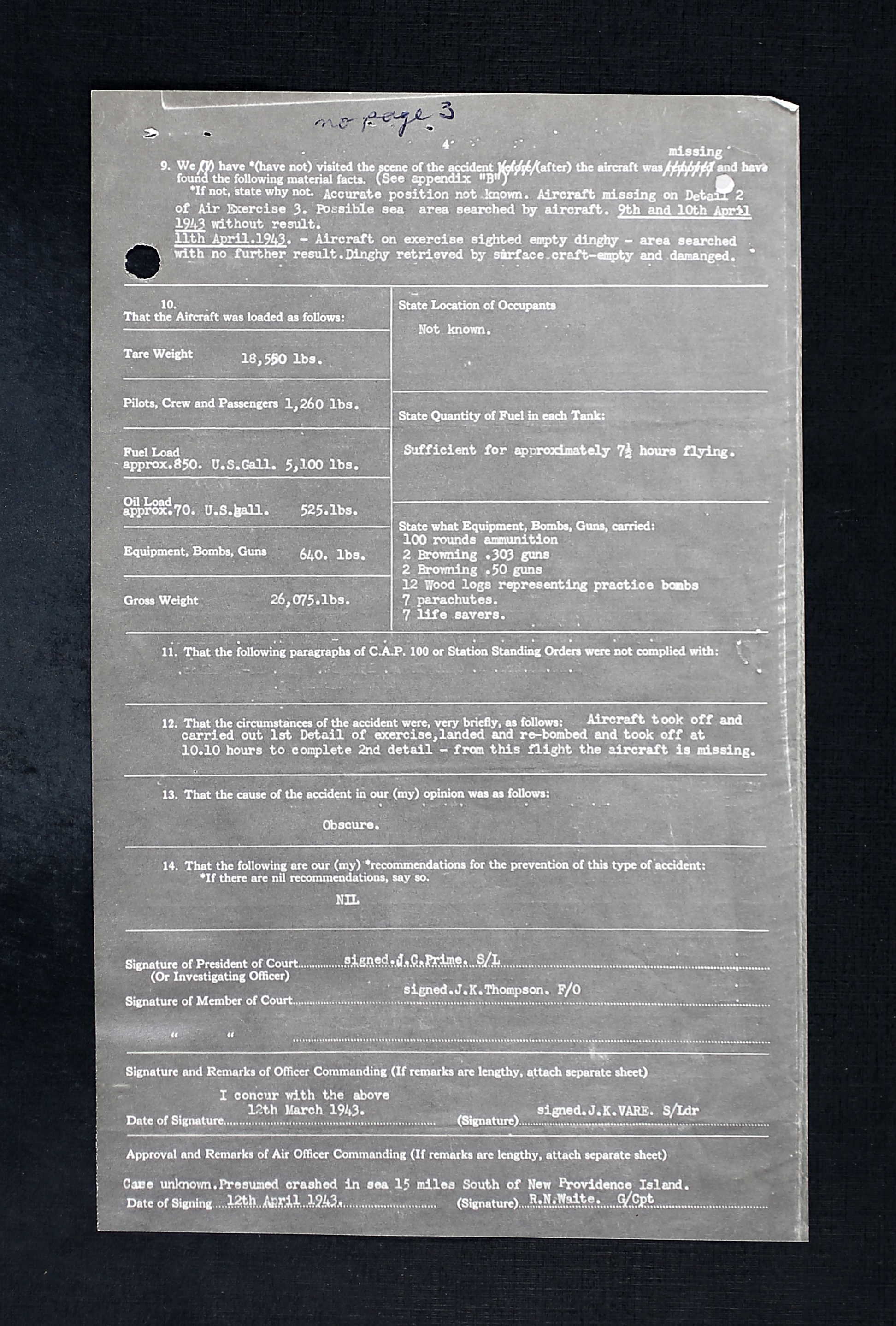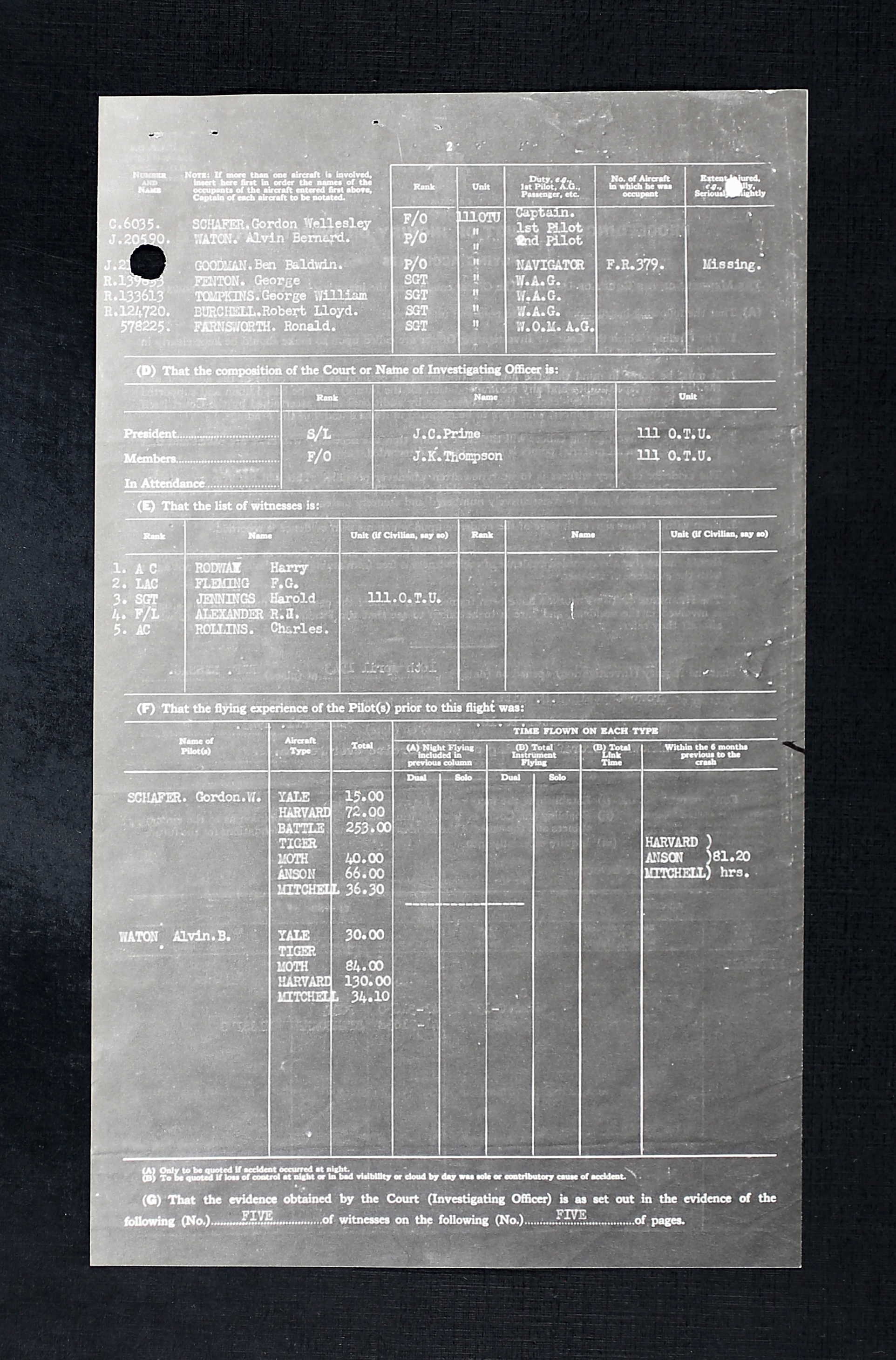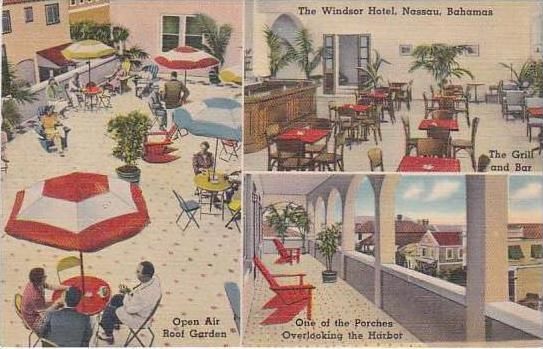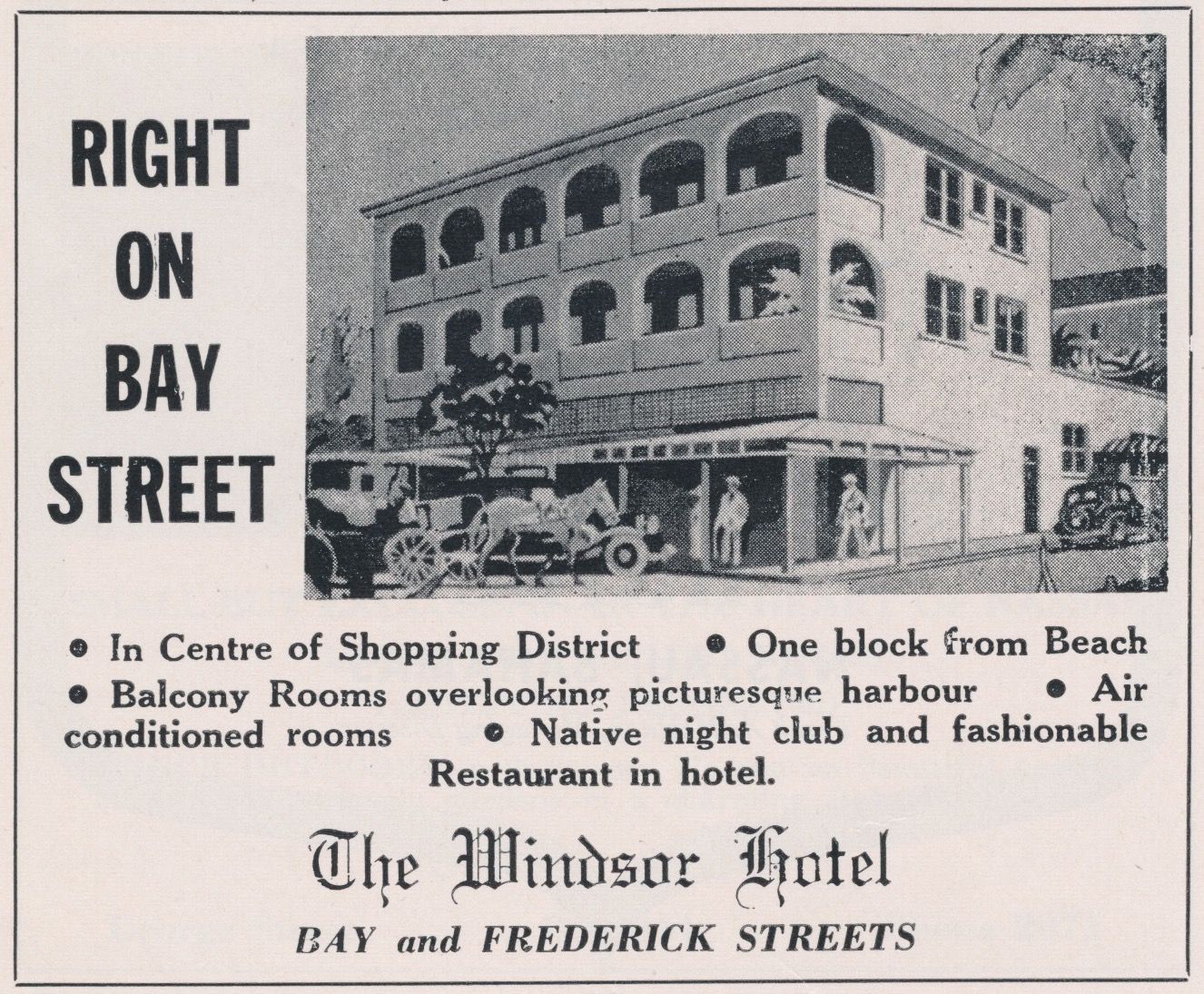 Clerk wanted pilot; remustered to observer. Aboard Mitchell FR379, he and crew were lost during a training flight near New Providence Island, BWI.
Brynjolfur 'Benny' Baldwin Goodman, born in Winnipeg, was the son of Astar/Astor/Asta Thora (nee Baldvin) Goodman (d. 1945) and Albert Julius Goodman, fishery officer, (d. 1958) of Gimli, Manitoba later of Winnipeg. He had one sister, Helga Elizabeth Goodman, plus two other sisters who had died earlier: Bergthora Rachel/Rakel, 1932 at the age of 22, and Nona Bjorg/Byorg (1906-1938), both from tuberculosis. They were Unitarian, of Icelandic heritage. Benny held a $200 debt covering funeral expenses for his sister, payable to A. S. Bardal, funeral directors and was making small payments and had paid $125.
Benny, with a Grade XI education, was a clerk for the City of Winnipeg, then in an office and warehouse for Scythes & Co. Ltd for six years. His letters of reference came from people he knew working at CIL and Libby, McNeill & Libby Food Products. He liked to swim and draw. He was "only fairly proficient in Icelandic." After the war, he hoped to pursue employment in sales.
He joined NPAM July 12, 1940, a member of the Winnipeg Light Infantry. He stood 6' 1 12" tall and weighed 195 pounds; he had blue eyes and light brown hair.. A birth mark on his right temple was noted. Upon enlistment with RCAF, he was struck off strength, April 29, 1941. When he enlisted in the RCAF, he "was allowed to employ the contraction of Bennie and this name appears on all documents with the RCAF," stated his wife, Joyce on the estates form. He sent $35 per month to his mother for partial support. On his interview sheet: "Not particularly bright but with training should make good; just fair applicant. Doubtful for commission."
He was at No. 2 ITS, Regina, September 25, 1941 until November 22, 1941. "A clever dependable and hardworking man who is a good leader and amongst the first five in popularity in his class. He is most anxious to become a pilot. It is felt that he will make a good officer."
He was then sent to No. 5 EFTS High River, Alberta, but washed out of pilot's training. "Very poor judgement; considered unsafe; recommend flying training to be discontinued." GROUND TRAINING: "A conscientious hard-working pupil who has done well in ground school. Flying is below average and does not warrant further training. Conduct has been very good. Recommended as air observer." He was then sent to Trenton, and KTS until he was remustered.
Benny was at No. 1 AOS, Malton, Ontario, from March 2 to June 6, 1942. "Gives one the impression of lethargy, but air work belies the impression. Good man in his work; inclined to take things too easy. Can do better work. Assured and poised before an audience. 23rd out of 27 in his class. 76%."
At No. 1 B&G School, Jarvis, Ontario, from June 8 to July 18, 1942: "Average bombing; above average gunnery; moderate sense of responsibility; average student." He earned 66.4%.
At No. 1 CNS, Rivers, Manitoba, August 3 to September 5, 1942: "A good average student; has the personality that grows on one; has taken a good interest in his work and has done quite well." He was 10th out of 28 in his class with a 72.4%. "A confident lad who tends to take his work too lightly; a very good appearance and a pleasant personality." He was awarded his Observer's Badge on September 5, 1942.
Benny married Joyce Doreen Bolt in Carman, Manitoba on September 5, 1942. She held three x $5.00 War Savings Certificates. Benny's mother was the beneficiary to his life insurance policy.
On September 20, 1942, he was at No. 34 SFTS, Medicine Hat. Benny was posted to No. 31 P.D. Moncton, B February 8, 1943, then headed to No. 111 O.T.U. Nassau, Bahamas. He appeared to stay at the Windsor Hotel or visited it often as there were statements of account from the hotel.
On April 9, 1943, Mitchell FR379 took off from Nassau, Bahamas on a training flight that had two exercises, the aircraft and crew completed the first air/sea firing exercise and returned to base for refuel and re-arm. Aircraft took off for the second exercise and went missing, search was conducted, but nothing was found fifteen miles south of New Providence Island British West Indies. Cause of crash and location is not known, aircraft and crew missing without a trace. A court of inquiry was called with five witnesses. Cause of accident: Obscure. The aircraft had enough fuel for 7 ½ hours of flying. Two days later, aircraft on training mission spotted a dinghy; surface craft recovered it, empty, and damaged.
Crew: *Pilot: F/O G.W. Schafer, C/6035, RCAF, Spokane, Washington *Pilot: P/O A.B. Waton, J/20590, RCAF, St. Louis, Missouri, U.S.A. *Nav: P/O B.B. Goodman, J/21746, RCAF, Carman, Manitoba *Wop/Gnr: Sgt G. Fenton, R/139833, RCAF, Ridgedale, Saskatchewan, Canada *Wop/Gnr: Sgt G.W. Tomkins, R/133613, RCAF, Frankford, Ontario, Canada *Wop/Gnr: Sgt L.R. Burchell, R/124720, RCAF, Glace Bay, Nova Scotia *Wop/Gnr: Sgt R. Farnsworth, 578225, RAFVR, Witton Gilbert, Co. Durham, United Kingdom