Arthur Chapman R65744
March 6, 1919 - December 29, 1941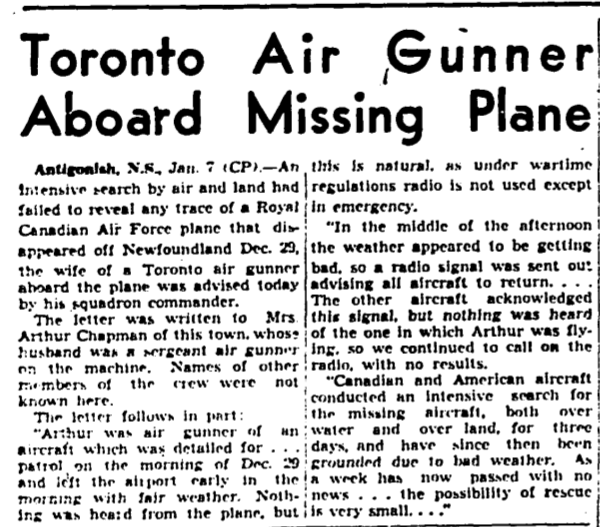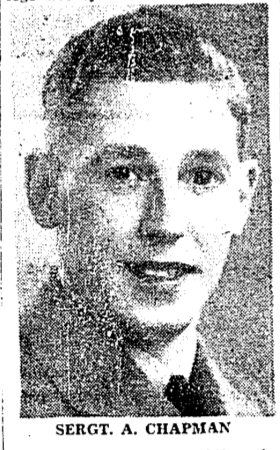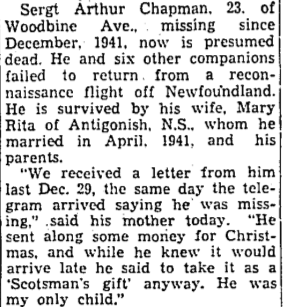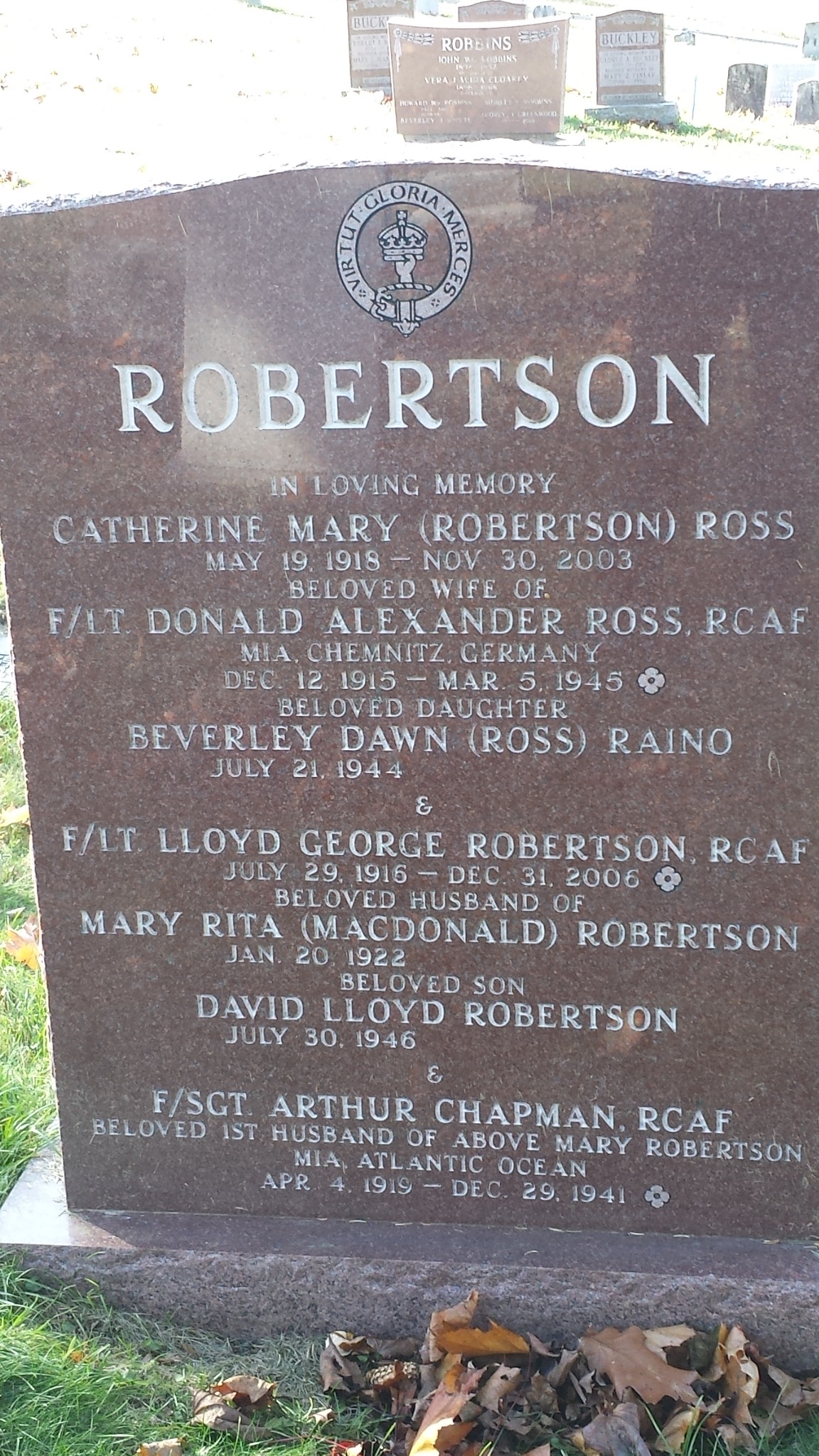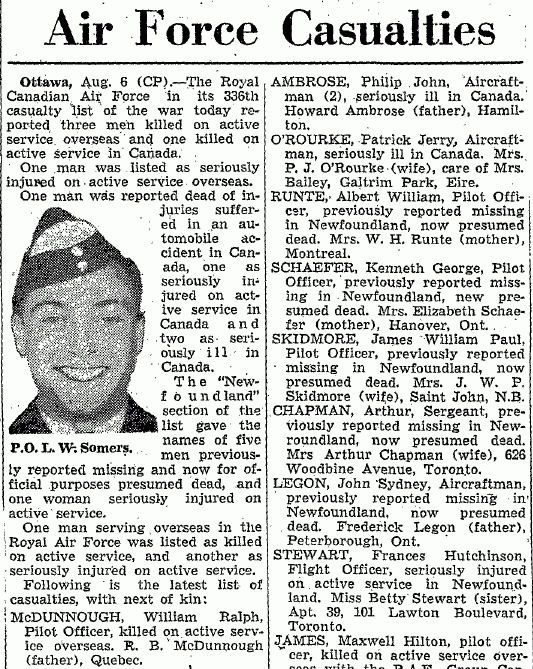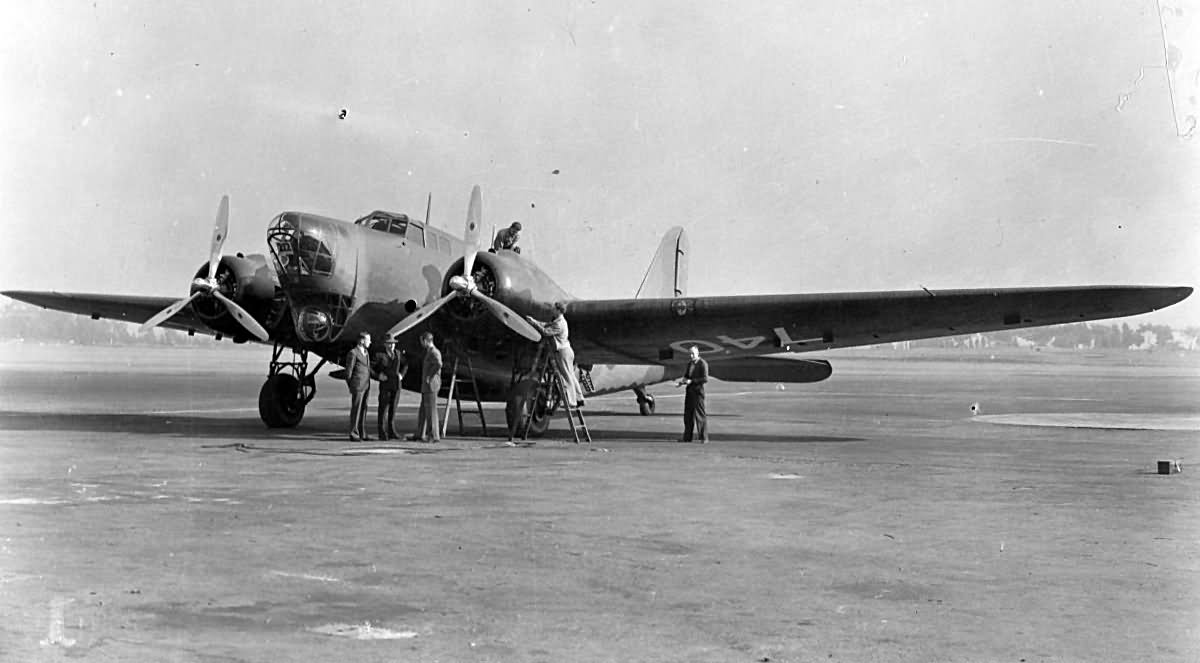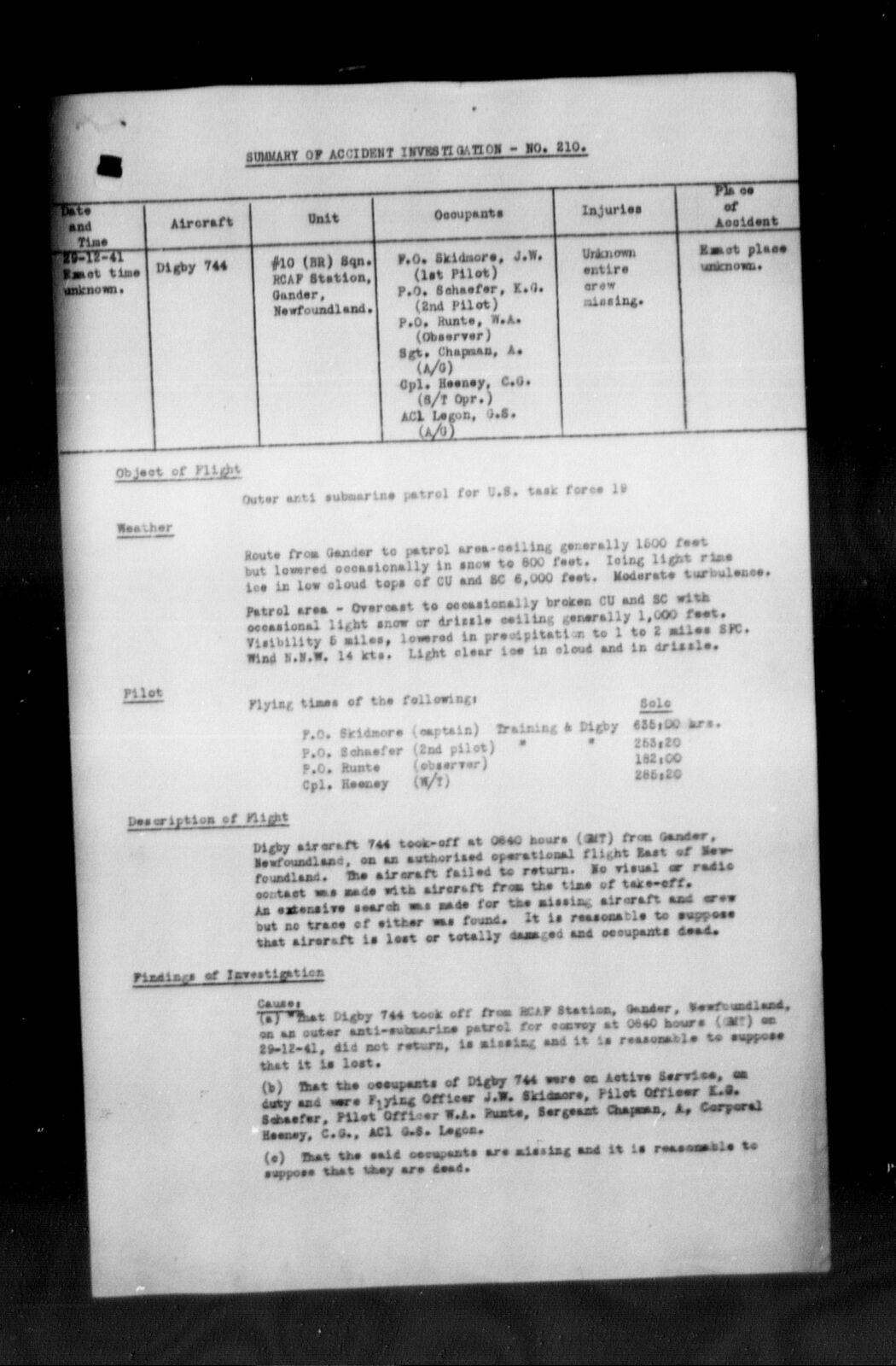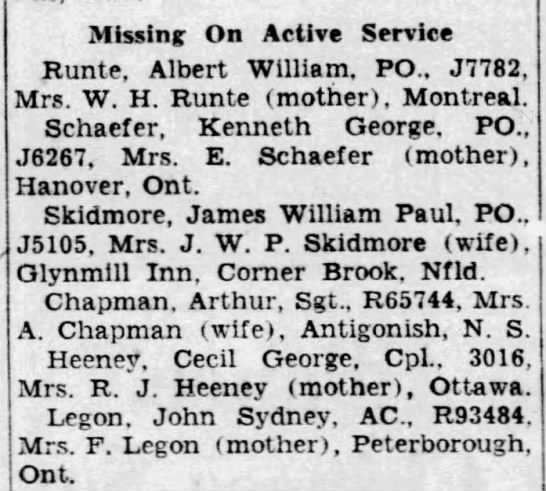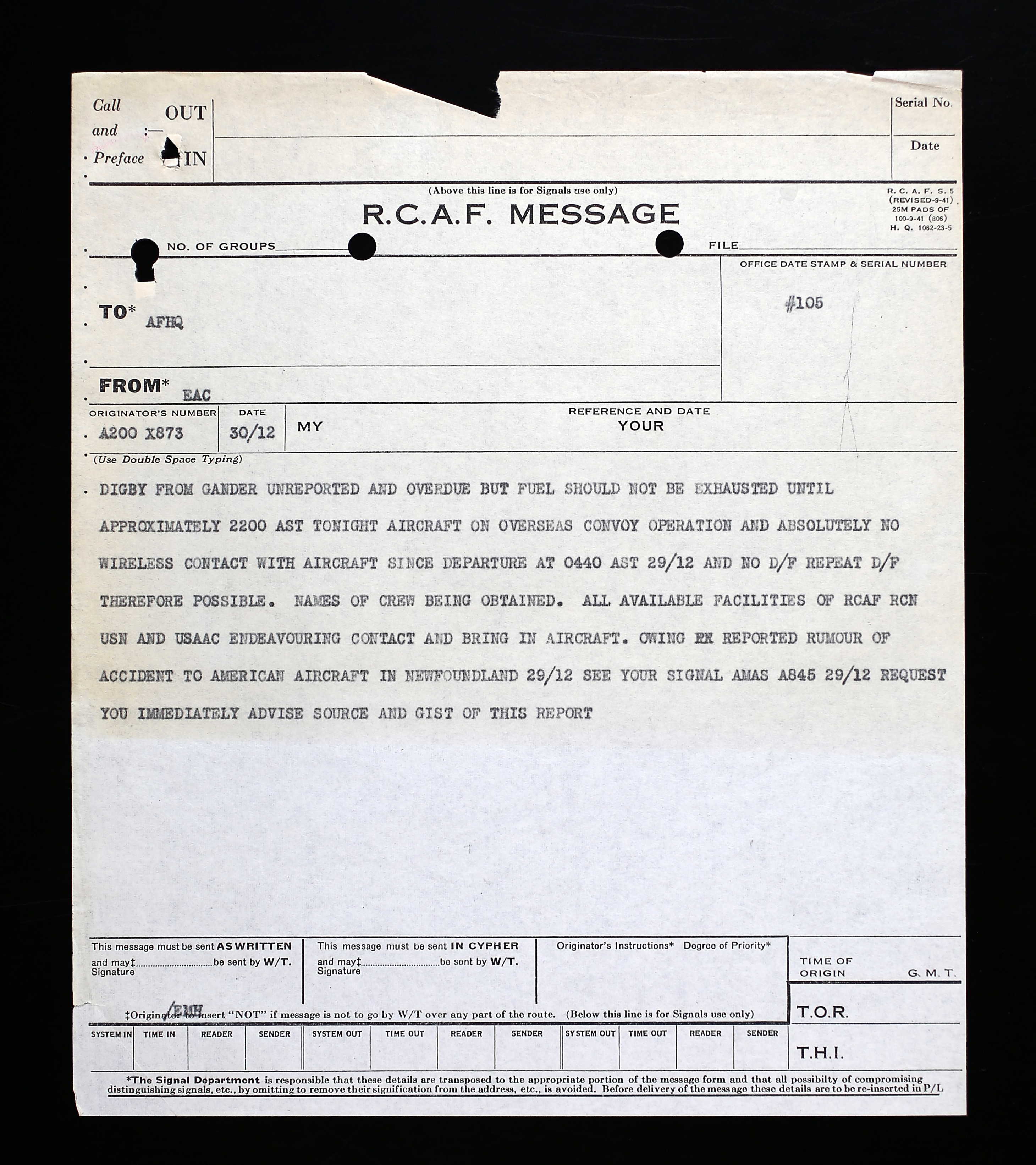 Grocery clerk became air gunner. Aboard Digby 744, he and crew were lost during anti-submarine patrol over the Atlantic. Icing conditions were present.
Arthur Chapman, born in Portsmouth, England, was the son of William Chapman, private policeman, and Mary (nee Mathews) Chapman of Toronto. He had one brother, William, who died April 11, 1917. The family was Anglican.
He married Mary Rita MacDonald (b. 1922) on April 4, 1941 in Halifax, Nova Scotia at the Glebe House of St. Mary's Church, perfomed by Father M. Dwyer.
Arthur worked as a clerk for Power Food Markets for one year prior to enlistment in the RCAF in June 1940. He hoped to enter civil service after the war. "Basketball, rugby, shooting and model aeroplanes, flying models. This lad is very keen and very gentlemanly manner. His first application was put in before the war started and he should receive every consideration. Have no hesitate in recommending him for a commission. Fond of shooting." He was recommended for an Air Gunner.
He did not smoke and very moderately, drank alcohol. He stood 5'6" tall, had blue eyes and brown hair and weighed 135 pounds. "An experienced young chap with self-confidence, ambition and keenness. Somewhat excitable, but with a sense of responsibility. Wants to be gunner, Might make pilot - single."
From June 23, to August 3, 1940, Arthur was at SAC, Ottawa for training in air gunnery. His marks were in the 80s. "Should make a very good air gunner. Reliable and competent." He was sent to No. 5 BR Squadron, Dartmouth, Nova Scotia by the end of October 1940. "Tie in squadron spent on station duties, guard, tec. Cannot qualify this airman as not in squadron for sufficient length of time. Conduct during tour of duty this squadron quite satisfactory." He was then with No. 10 BR Squadron, Gander, Newfoundland.
At 0840, December 29, 1941 Digby 744 took off with the crew PILOT F/O J. W. Skidmore, J5105, SECOND PILOT P/O K. G. Schaefer, J6267, OBSERVER P/O Albert William Runte, J7783, AIR GUNNER AC1 John Sydney Legon, R93484, AIR GUNNER Sgt. Arthur Chapman, R65744, and WIRELESS OPERATOR Cpl. Cecil G. Heeney, P3016, with No. 10 BR Squadron, and flew out of Gander. They failed to return through cause or causes unknown. That no known visual or radio contact was made with aircraft 744 after departure from RCAF Station, Gander, Newfoundland. That at the time of take-off of aircraft, light icing conditions existed between approximately 1500 feet and 5500 feet in the area of his patrol. The cause of the accident: That Digby 744 took off on an outer anti-submarine patrol for convoy did not return, is missing and it is reasonable to suppose that it is lost. That the occupants of Digby 744 were on Active Service on duty…that the said occupants are missing and it is reasonable to suppose that they are dead."
A Court of Inquiry was struck. [Microfiche T-12340, Image 4644] Seven witnesses were called. DESCRIPTION OF FLIGHT: Digby aircraft 744 took off at 0640 hours from Gander, Newfoundland on an authorized operational flight east of Newfoundland. The aircraft failed to return. No visual or radio contact was made with aircraft from the time of take-off. An extensive search was made for the missing aircraft and crew, but no trace of either was found. It is reasonable to suppose that the aircraft is lost or totally damaged and occupants dead. The third witness, S/L Albin Laut, C861, Officer Commanding of 10 BR Squadron stated that he felt the captain and crew of Digby 744 were fully qualified in all respects. [He was killed on October 3, 1943, while on a cross country flight near Sydney, NS flying Ventura PV-1 2148.] The sixth witness, P/O Bertrand Hutchinson, J5063, pilot at No. 19 BR Squadron stated, "I was detailed as Second Pilot in Digby 745 to do a submarine patrol on US Convoy Task Force 19. We took off just after Digby 744 which was proceeding to the same convoy as ourselves. We did not see Digby 744 at all, but at position 50 degrees 00 N, 50 degrees 30 W, when it was still dark, I saw a flame float on the water about 3 or 4 miles to our starboard side. It stopped burning just after we passed it. Other than this, I saw nothing of Digby 744. We proceeded on our patrol, searching for the convoy until our time was up and then returned to base." FINDINGS OF INVESTIGATION: CAUSE: (a) That Digby 744 took off from RCAF Station, Gander, Newfoundland on an outer anti-submarine patrol for convoy at 0640 hours, 29-12-41, did not return, is missing and it is reasonable to suppose that it is lost. (b) That the occupants of Digby 744 were on Active Service, on duty…(c) that the said occupants are missing, and it is reasonable to suppose that they are dead. CONCLUSION: Aircraft failed to return for reasons unknown, probably due to icing conditions. All maintenance regulations were complied with by those responsible. L14 and relevant Log Books were impounded by the Commanding Officer immediately after report that aircraft was missing. RECOMMENDATION: That aircraft on operational flights be allowed to exchange call signs with base on receipt of the hourly weather reports when NOT within 75 miles of convoys or friendly ocean shipping." Aircraft of the unit and of the US Army Air Corps searched for three days with no result. They had later been grounded due to weather.
A letter written by F/Lt N. O. Seagram for Lt/Col L. M. Firth, Administrator of Estates dated September 1942: "Much of the above mentioned deceased's effects were received here in a large wooden box, which from there appearance were not the property of the deceased. They are grey-blue in colour and have "10BR" painted on the sides. They are presumably the property of the RCAF. The effects arrived in a disgraceful condition, no attempt having been made to ensure that the contents of the boxes were packed so as to prevent their movement during transit with the result that in the case of the box containing the effects of Corporal Heeney, various bottles and tins containing toothpaste, shaving lotion, ointments, powders, etc, became damaged and the contents spilt over articles of clothing etc. Practically every item in the box was damaged or soiled to some extent. Corporal Heeny's radio was loose in the large box unwrapped and no effort had been made to make it fast. The effects of Sergeant Chapman and of AC1 Legon, are in a similar condition and it is quite apparent that no care was exercised by the person responsible for packing the same and their dispatch to this Branch. The task of the Estates Branch is a difficult one and rendered more so when personal effects are received here in a condition which requires their repacking in a new container and the removal therefrom of articles soiled or damaged during transit. May this matter being drawn to the attention of the Committee of Adjustment to ensure that, in future cases, the effects are dispatched, securely packed in suitable containers.
In Arthur's personal belongings, he had a camera with eight films.
In late October 1955, Arthur's widow, now Mary Robertson, having remarried, November 10, 1945, received a letter informing her that since her first husband had no known grave, his name would appear on the Ottawa Memorial. Arthur is remembered on the Robertson family monument at Saints Johns Norway Cemetery, Toronto, Ontario.