Arthur Joseph Beaulieu R157081
January 23, 1920 - June 28, 1943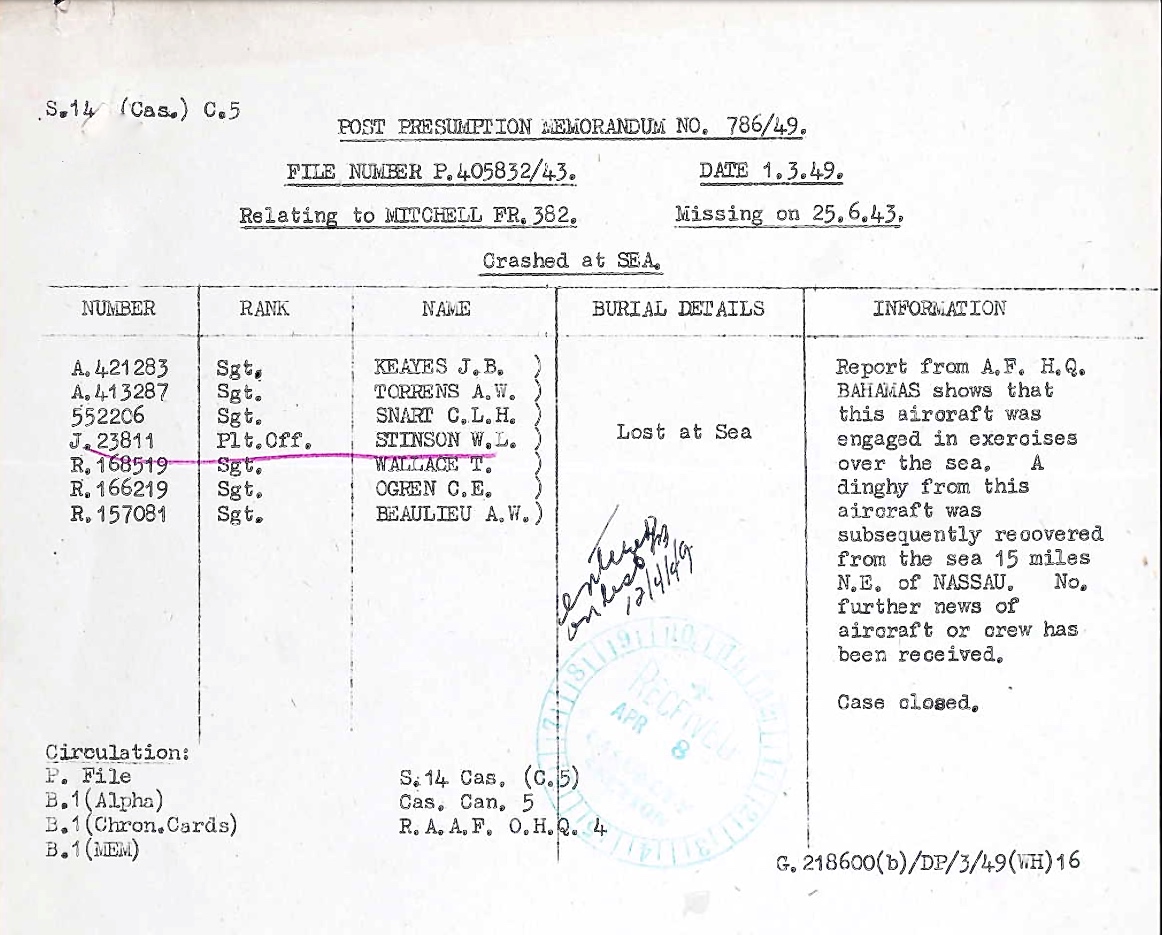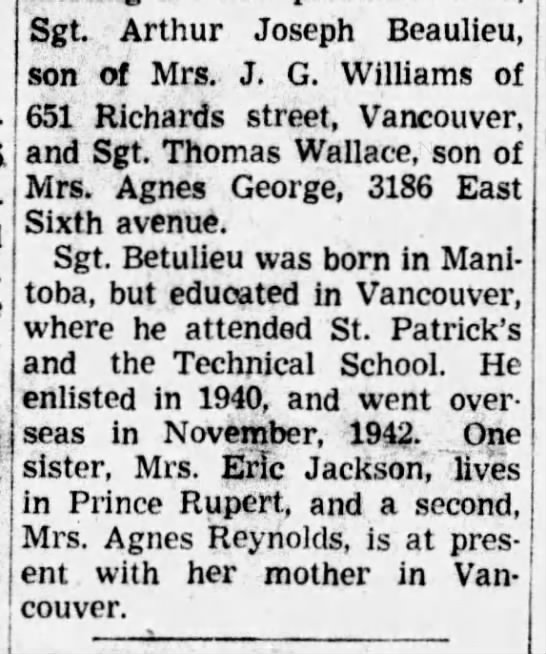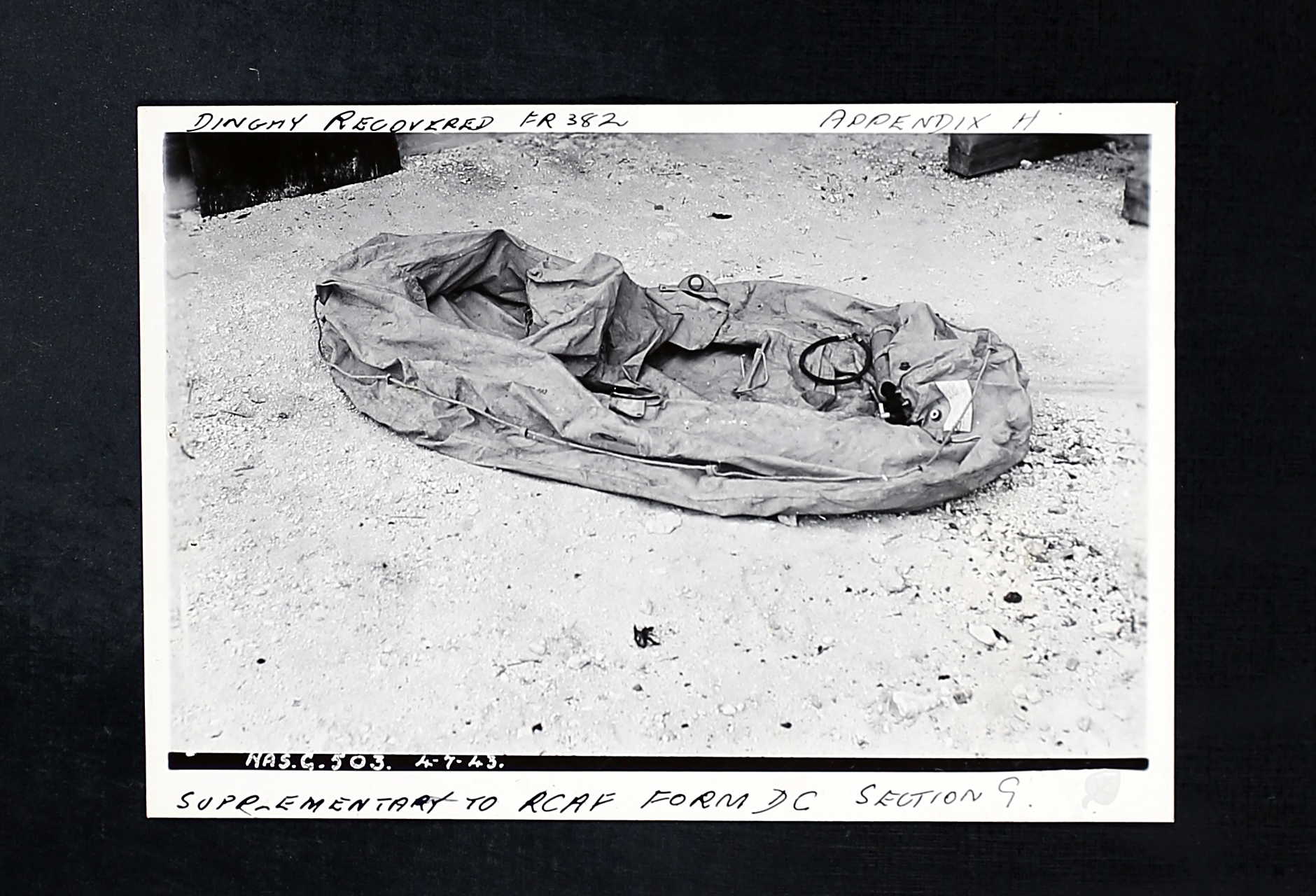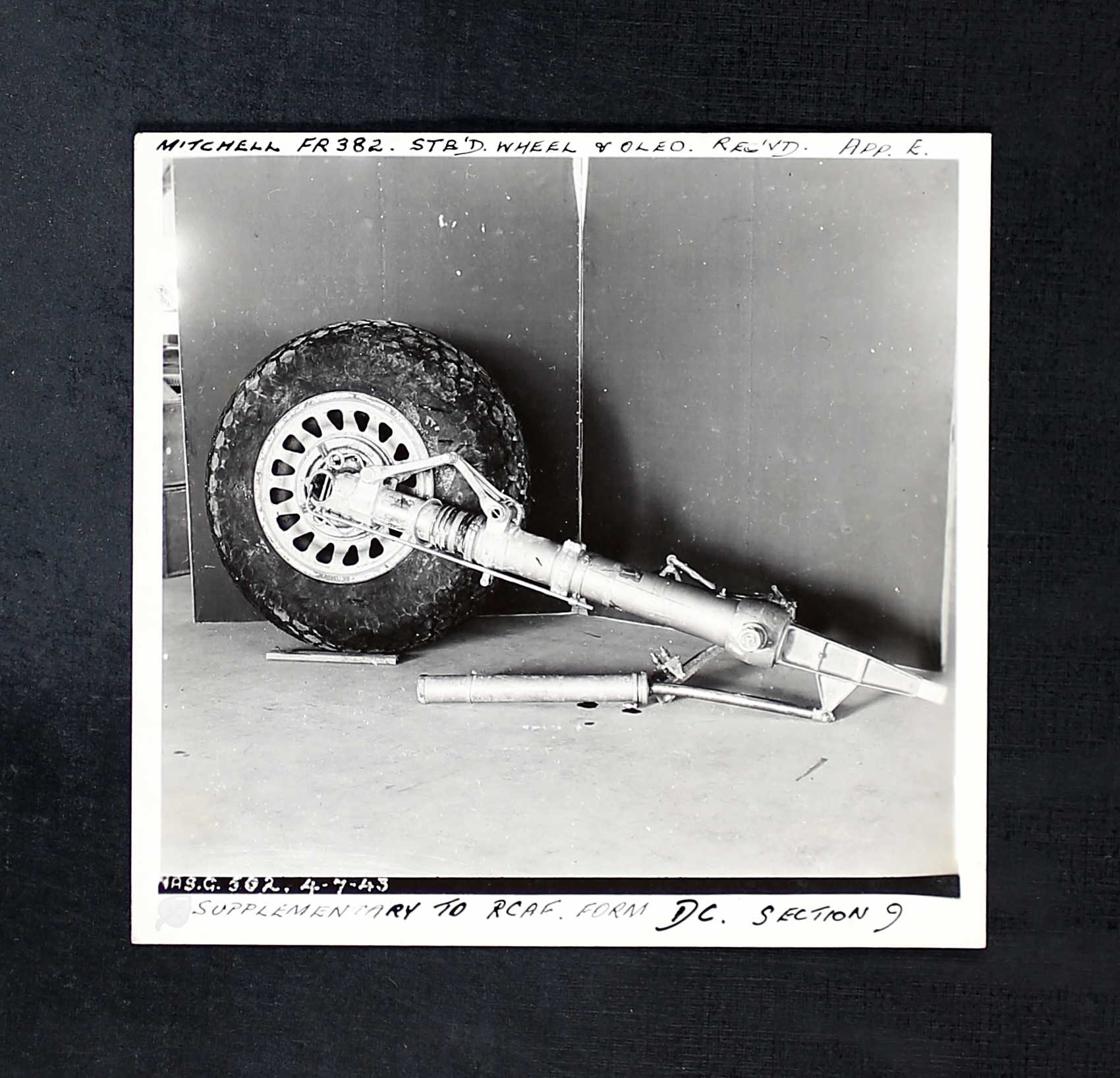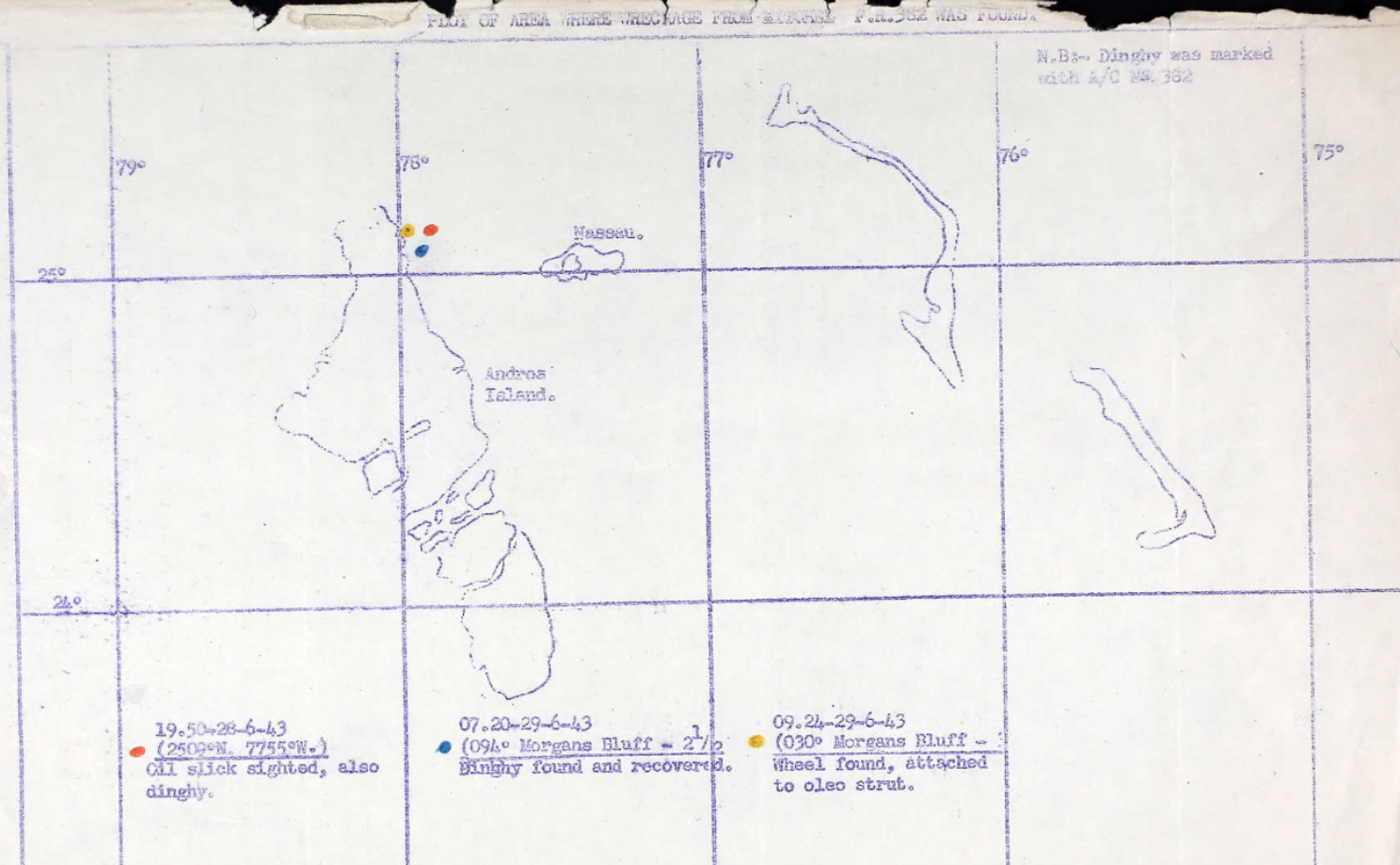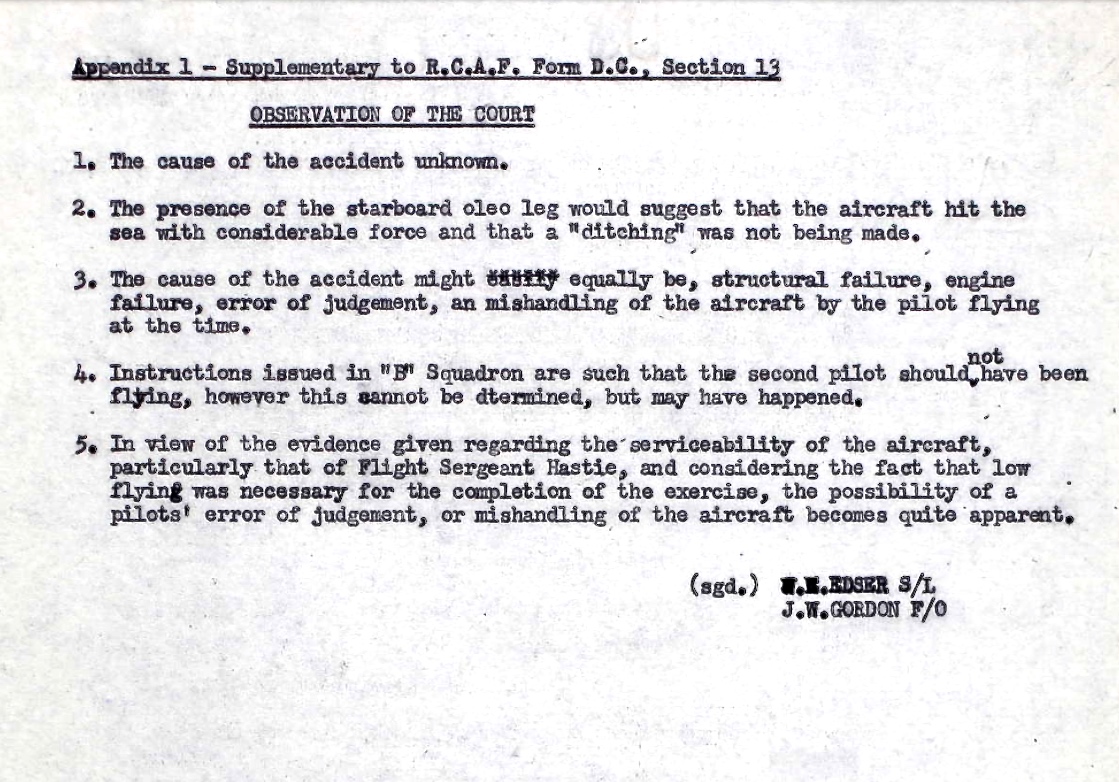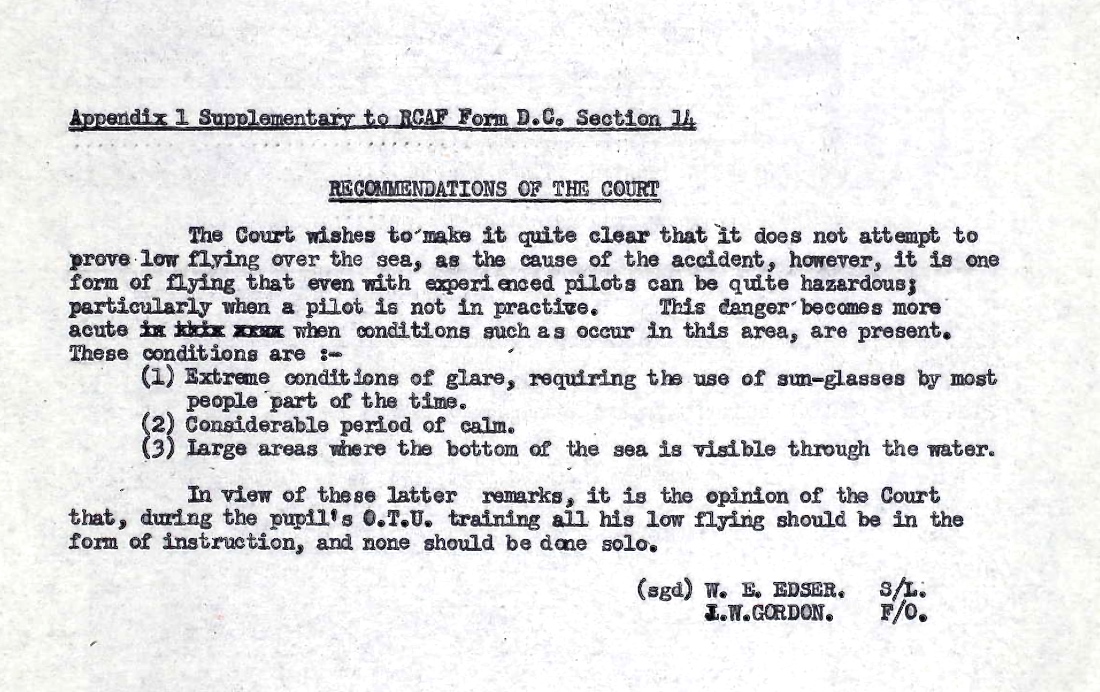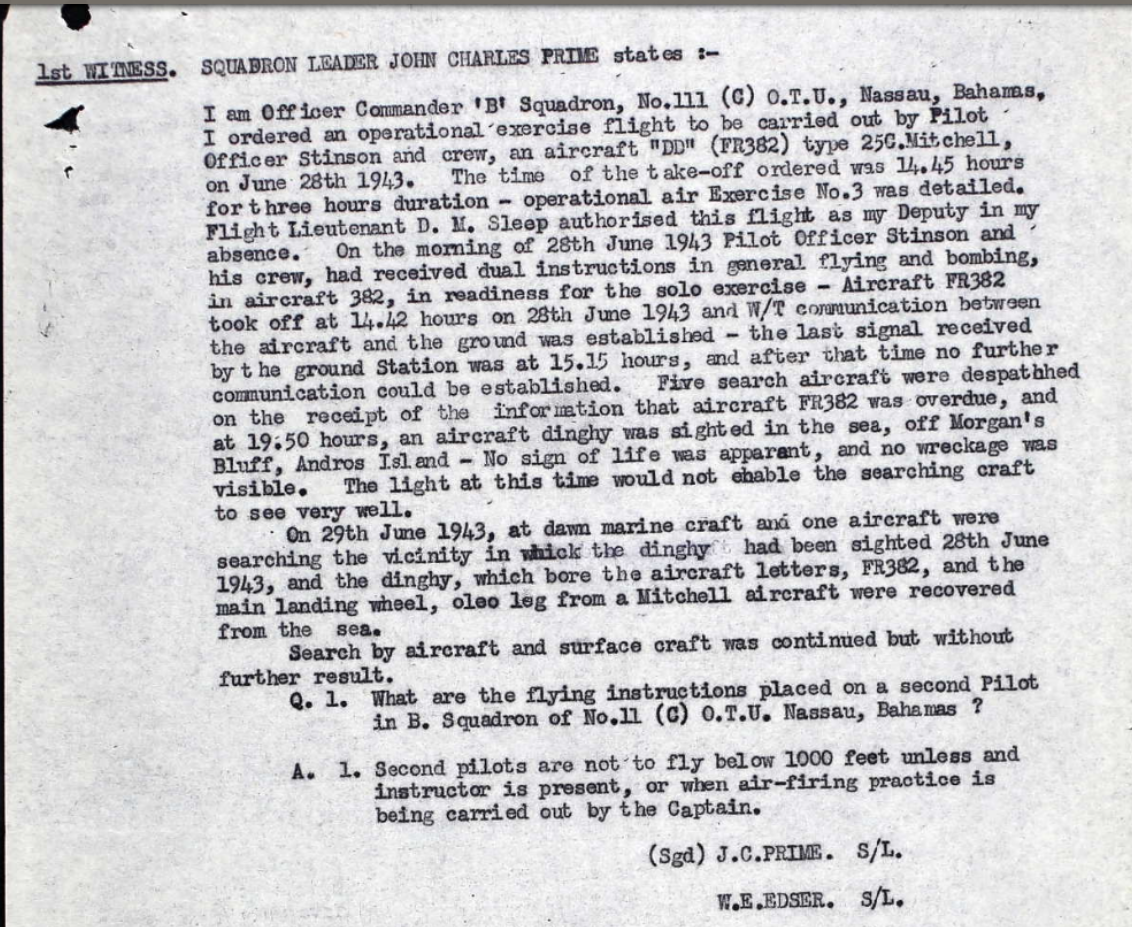 Steam engineer first joined the Canadian Army, then the RCAF as an air gunner, hoping to join the Royal Canadian Navy. Aboard Mitchell FR382, the plane and crew did not return from low-level flying exercises near Nassau, Bahamas.
Arthur Joseph Beaulieu, born in St. Pierre, Manitoba, was the son of Joseph Louis Oliva Beaulieu (1893-1956), manager of OK Paper Excelsior Co., and Mary 'Yvonne' (nee Lizee) Williams (1897-1972). He had two sisters, Marie (Agnes) Simone (Armande) (nee Beaulieu) Keppler Reynolds (1918-1981) and Mrs. Eveline (Eric) Jackson both living in Prince Rupert, BC at the same address. The family was French-Canadian, Roman Catholic.
Arthur, bilingual, received his education in Vancouver (Grade IX, with three months of Grade X), having moved to Vancouver when he was three years old. He had gone to technical school and was in the machine shop, learning electricity and woodwork, receiving his Steam Engineer's certificate. He had been working at a plywood manufacturer as a mill worker then by April 1942, at the Manning Depot in Brandon, Manitoba as a fireman, "considering that my service in the Navy, in the capacity that I hold, would be more valuable there, especially on active service as through information already obtained from the RCNVR shows that there is difficulty in obtaining men, who are qualified engineers, fast enough to meet the present demands for the amount of ships being built in the present crisis." He hoped to be a steam engineer after the war.
"Healthy, rather keen individual. Pleasant. Believe he should do alright in aircrew." He had been with the Canadian Army for six weeks in 1942. He enjoyed playing baseball and football, smoked 8-10 cigarettes per day and was a 'light' drinker. His physique was considered athletic his mentality, average. He stood 5'9" tall and weighed 149 pounds in December 1941. Arthur was colour blind. He dislocated his left elbow when he was six years old. He had brown eyes and black hair, with a dark complexion.
From No. 2 Manning Depot, Brandon, Manitoba, Arthur was sent to No. 2 Wireless School, Calgary, Alberta August 15, 1942 until March 5, 1943. (Arthur was in hospital from February 26 to March 2, 1943 and again July 23 to 27, 1942. He was AWL October 15-16, 1942 and forfeited one day's pay.). "83.4%. 66th out of 149 in class."
Arthur was an air gunner receiving his badge on April 5, 1943 at No. 5 B&G School. "5th out of 16 in class. Popular trainee. Excellent work throughout." Final assessment: "Excellent background. Co-operative in every respect." He was then sent to No. 5 Manning Depot, Lachine, Quebec. then 111 O.T.U. May 2, 1943, Nassau, Bahamas.
Aboard Mitchell FR 382, seven aircrew lost their lives while engaged in low level attack exercises over the sea on June 28, 1943. The last communication was at 1915 hours. At 2253, Signals supervisor stated no mention off anything abnormal at change of watch at 2100. At 2350, a dinghy was sighted and later recovered on June 29th at 1120 from the sea 15 miles NE of Nassau, Bahamas. No further news of the aircraft of crew was received. Searches were made to search north and east beaches twenty miles for possibly parachutes. A wheel and spar were also recovered. Those aboard were Sgt. James Bryan Keayes, A421283 (RAAF), son of James Lawrence Keayes and Cecelia Keayes, Nambucca Heads, NSW, Australia, Sgt. Arthur William Torrens, A413287 (RAAF), son of Thomas B. Torrens and Esther Georgina Torrens, Ballina, NSW, Australia, Sgt. Charles Leslie Herbert Snart, 552206 (RAF), Pilot Officer William Lorne Stinson, J23911 (RAF), son of Mrs. Aldyth Stinson, New Westminster, BC, Sgt. Thomas Wallace, R168519, (RCAF) son of Hugh W. Wallace and Agnes Wallace of Vancouver, BC, Sgt Carl Eric Ogren, R166219 (RCAF), son of Harold Gustav and Elizabeth Ogren of Winnipeg, Manitoba, and Sgt. Arthur Joseph Beaulieu, R157081 of Vancouver, BC.
A Court of Inquiry was struck with eight witnesses. Visibility more than 15 miles. Weather fair with possible scattered showers. "Occupants were not instructing each other."
The first witness, S/L John Charles Prime stated that he was the OC 'B' Squadron No. 111 C O.T.U. Nassau, Bahamas. "I ordered an operational exercise flight to be carried out by P/O Stinson and crew, an aircraft DD (FR382) type 25C Mitchell on June 28, 1943. The time of the take-off ordered was 1445 hours for three hours' duration. Operational air exercise No. 3 was detailed. F/L D. M. Sleep authorized this flight as my deputy in my absence. On the morning of 28th June 1943, P/O Stinson and his crew, had received dual instructions in general flying and bombing, in aircraft 382, in readiness for the solo exercise. Aircraft FR382 took off at 1442 hours on 28th June 1943 and W/T communication between the aircraft and the ground was established, the last signal received by the ground station was at 1515 hours and after that time no further communications could be established. Five search aircraft were despatched on the receipt of the information that the aircraft FR382 was overdue and at 1950 hours, an aircraft dinghy was sighted in the sea, off Morgan's Bluff, Andros Island. No sign of life was apparent, and no wreckage was visible. The light at this time would not enable the searching aircraft to see very well. On 29th June 1943, at dawn, marine craft and one aircraft were searching in the vicinity in which dinghy had been sighted 28th June 1943 and the dinghy which bore the aircraft letters FR382 and the main landing wheel, oleo leg from a Mitchell aircraft were recovered from the sea. Search by aircraft and surface craft was continued by without further result. Second pilots are not to fly below 1000 feet unless an instructor is present or when air-firing practice is being carried out by the Captain."
The seventh witness, F/S Robert Miller Hastie, 1107486, stated, "I am a flying instructor in B Squadron, No. 111 C O.T.U. Nassau, Bahamas. I gave instruction in 50' A.S. Bombing to P/O Stinson and to Sgt. Torrens during the forenoon June 29, 1943. We flew Mitchell FR382. P/O Stinson's low level bombing was average, Sgt. Torren's low level bombing was average for second pilot. He was below standard for a first pilot, though this was my first flight with him, that was the impression I gained during the twenty minutes he was flying."
The eighth witness, F/O Alan John Laird Craig, flying instructor stated that "I was Sgt. Torren's instructor during his conversion on to Mitchell aircraft. Sgt. Torren's flying, in my estimation, was below the average on Mitchells. I have had approximately 500 hours of instruction."
"OBSERVATIONS OF THE COURT: (1) The cause of the accident is unknown. (2) The presence of the starboard oleo leg would suggest that the aircraft hit the sea with considerable force and that a ditching was not being made. (3) The cause of the accident might equally be, structural failure, engine failure, error of judgement, a mishandling of the aircraft by the pilot flying at the time. (4) Instructions issued in 'B' Squadron are such that the second pilot should not have been flying, however, this cannot be determined, but may have happened. (5) In view of the evidence given regarding the serviceability of the aircraft, particularly that of F/S Hastie, and considering the fact that low flying was necessary for the completion of the exercise, the possibility of a pilot's error of judgement, or mishandling of the aircraft becomes quite apparent.
RECOMMENDATIONS OF THE COURT: The Court wishes to make it quite clear that it does not attempt to prove low flying over the sea, as it is the cause of the accident; however, it is one form of flying that even with experienced pilots can be quite hazardous; particularly when a pilot is not in practice. This danger becomes more acute when conditions such as occur in this area, are present. These conditions are: (1) Extreme conditions of glare, requiring the use of sun-glasses by most people part of the time (2) Considerable period of calm (3) Large areas where the bottom of the sea is visible through the water. In view of these remarks, it is the opinion of the Court that, during the pupil's O.T.U. training, all his low flying should be in the form of instruction and none should be done solo."
Other recommendations: Low flying over the sea not to be carried out when sunglasses are being worn, when the bottom of the sea is visible through the water, when the water is calm, into the sun, unless an instructor is with the pupil. Air to see firing practice is not to be carried out below 350'. S/L Vare stated that "Low level bombing and gunnery practice must be continued as a solo exercise. Orders are such that the height will not be less than 50' and 500' respectively." G/C Waite stated, "I do not agree with the final paragraph of the recommendations. Great care is taken in teaching low flying and pilots must acquire practice and confidence." July 10, 1943.
The scene of the accident was not visited "as aircraft in six hundred fathoms of water."
In July 1948, Mr. Beaulieu wrote to the RCAF Casualties Officer and asked for more information about his son, as "the boy's mother and I are divorced and has remarried, therefore I may not get information from that source."
Late in October 1955, Mrs. Williams received a letter informing her that since Arthur had no known grave, his name would appear on the Ottawa Memorial. Arthur's medals were undelivered and returned to stock.