Archibald Donald Doner J28954
April 19, 1924 - August 25, 1943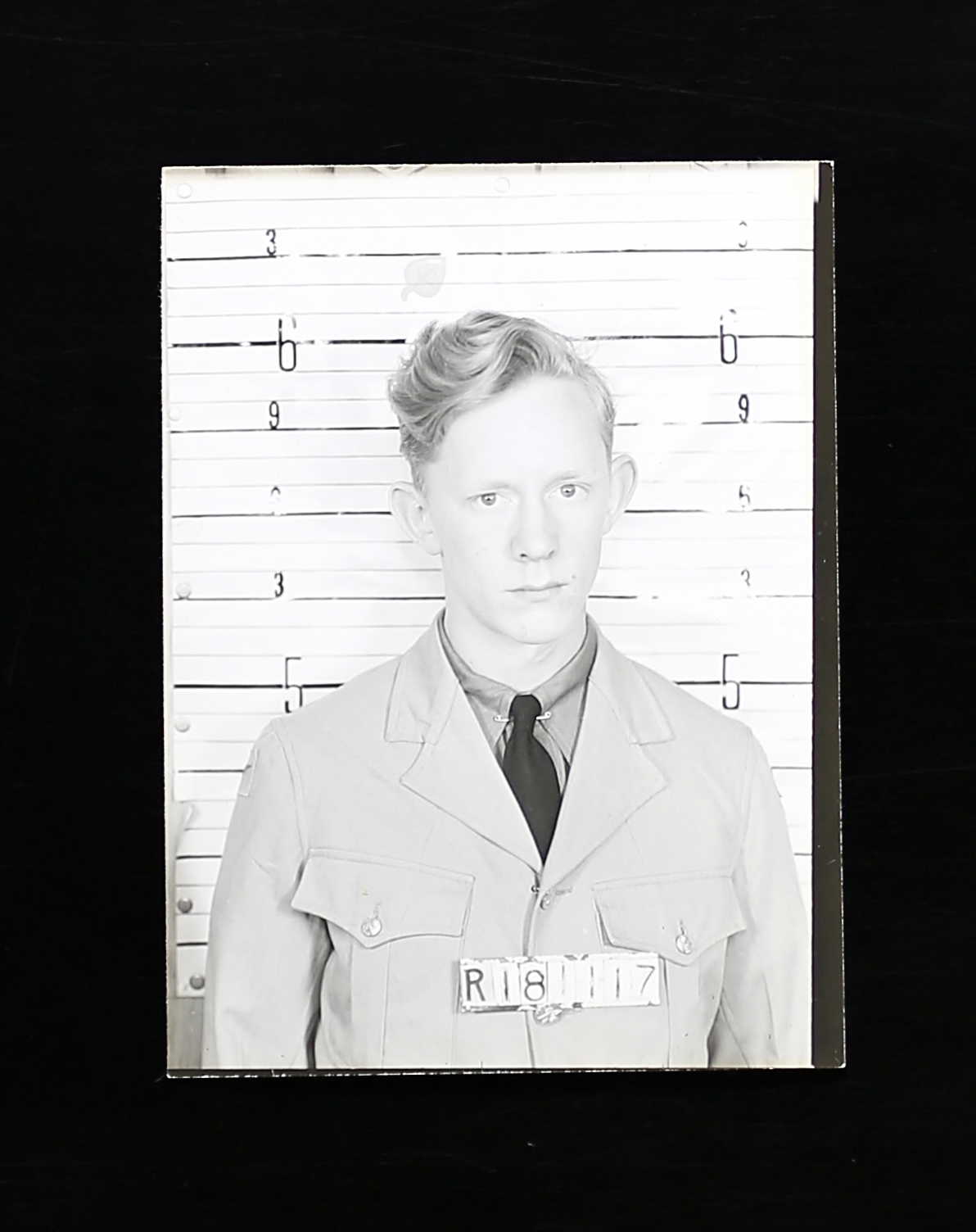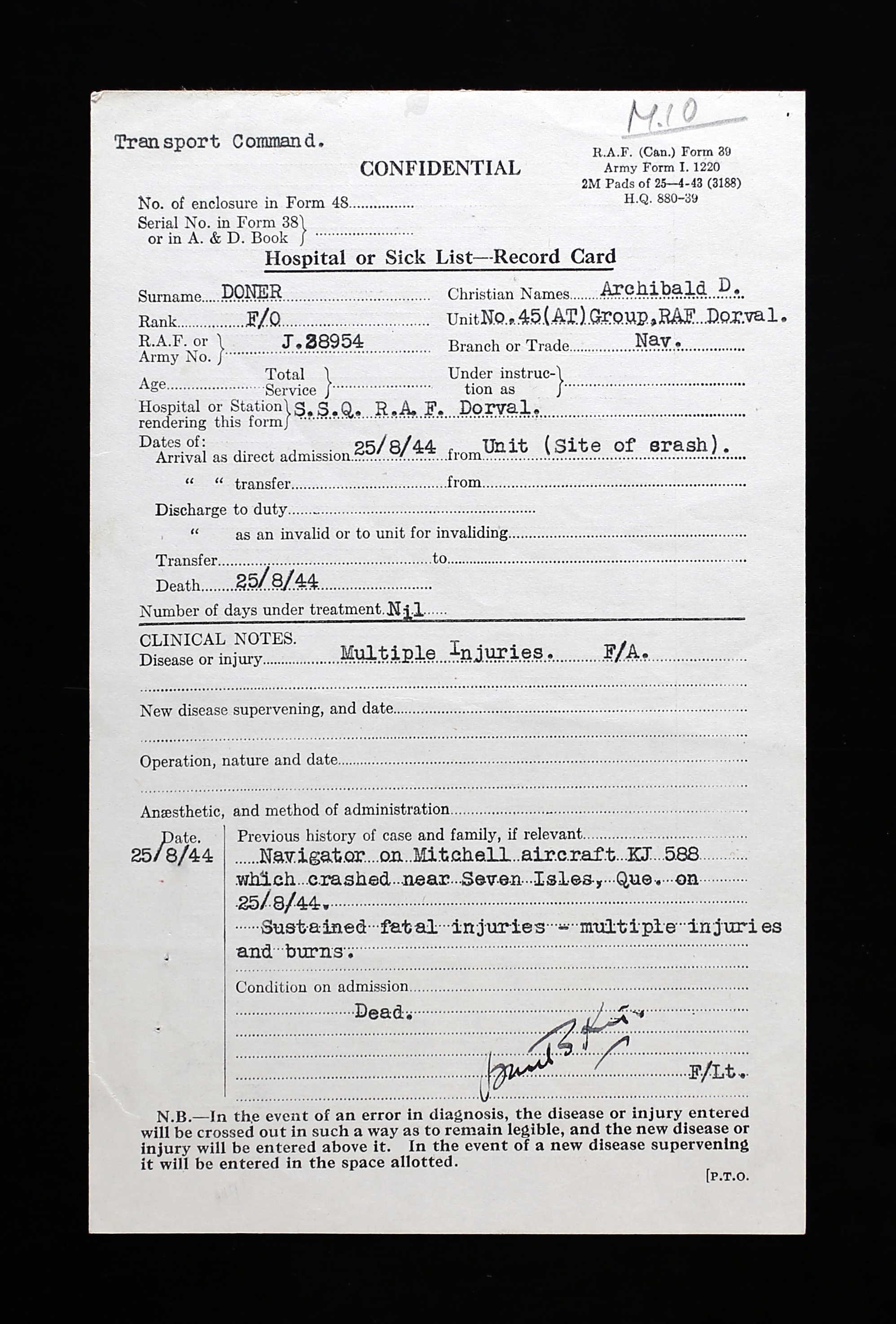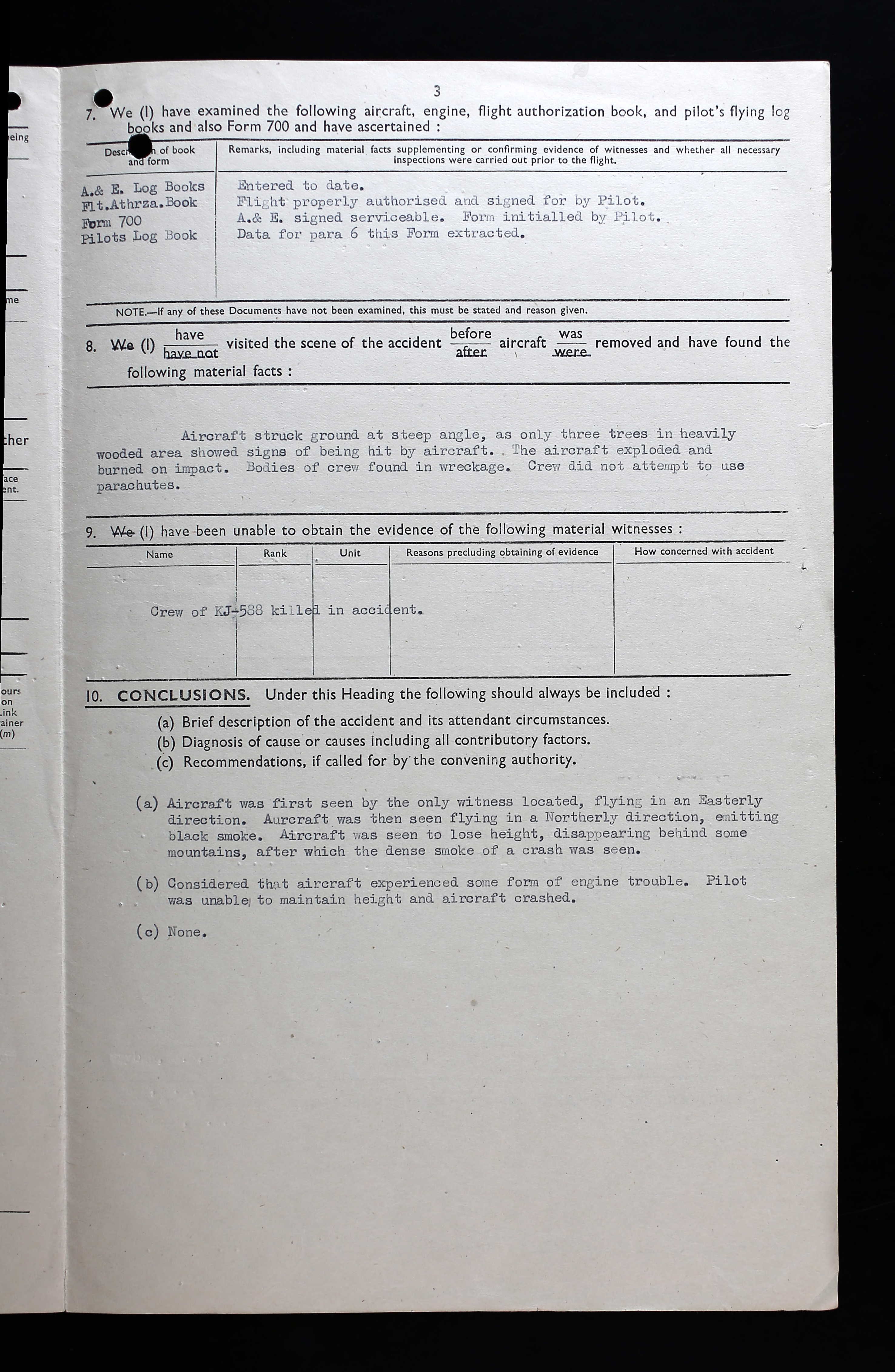 Student enlisted in the RCAF and became navigator. Stationed first in Nassau, he had malaria. Returned to Canada for recovery. Attached to RAF Ferry Command out of Dorval, QC. While on a ferry flight in Mitchell KJ588, along with two Polish airmen, they were killed near Sept-Isles, Quebec.
Archibald Donald Doner, born in Cranbrook, BC, was the son of Elmer Guy Doner (1891-1976), telegraph dispatcher for CPR, and Harriet 'Edith' (nee Murgatroyd) Doner (1904-1982) of Penticton, BC. He had two siblings, Stanley (1926-2013), with the RCNVR, and Dorothy (1930-2000). The family attended the United Church.
Archie liked to play football, softball, and golf. He stood 5' 11 ½" tall, weighing 145 pounds. He had blue eyes and blond hair, with a fair complexion. "Physically fit, keen to fly, a real good candidate. Has played usual school sports. Hobby of photography. Rather immature. Should develop with service life. Keen and alert." July 30, 1942. Archie was unemployed prior to enlisting with the RCAF. He was a student and hoped to attend university after the war, studying law or chemical engineering. January 8, 1943: "Enthusiastic. Well educated. Intelligent. Above average pilot and observer material."
For more information, please click on the links below.
A member of RAF Ferry Command, AOC, No. 45 AT Group, Archie lost his life on August 25, 1944 while en route from Dorval, Quebec to Goose Bay, Labrador when it crashed five miles north east of Matawek Lake, one mile east of the Matawek River, twenty-two miles from RCAF Station, Sept-Isles, Quebec. Two Polish airmen, Pilot F/L Józef Stanisław Szybka 9365 DFC, born October 16, 1919, and Radio Operator W/O Anton Kazimierz CHŁOPICKI, radio operator, born September 7, 1914, were also killed. In a PDF document, Roman Antoni Szybowski, born April 20, 1914, LAC mechanic was also on board Mitchell KJ588. [Szybka was a graduate of 14th SPL Promotion, 1939. After the September 1939 campaign, he made his way to Great Britain where after training in 18 O.T.U. was directed in 1942 to 305 DB. On June 26, 1942, he was flying Wellington Z8528, tasked with bombing Bremen. During the return flight, the plane had engine failure, fourteen miles from Great Yarmouth, Norfolk. The crew was saved except for Col. Skarzynski when a wave swept him off the wing of the plane and his body was washed ashore. In 1943, he was transferred to the 45 Transportation Group in Canada. Szybka earned a DFC.]
All three are buried at the scene of the crash five miles north-east of the northerly end of Matawek Lake. Archie had sustained fatal multiple injuries and burns. "Airplane struck ground at steep angle, as only three trees in heavily wooded area showed signs of being hit by aircraft. The aircraft exploded and burned on impact. Bodies of crew found in wreckage. Crew did not attempt to use parachutes. Aircraft was first seen by the only witness located, flying in an easterly direction. Aircraft was then seen flying in a northerly direction, emitting black smoke. Aircraft was seen to lose height, disappearing behind some mountains, after which the dense smoke of a crash was seen. Considered that aircraft experienced some form of engine trouble. Pilot was unable to maintain height and aircraft crashed."
From Find a Grave: "Archie was first stationed at Nassau, Bahamas on October 5, 1943, where he ferried new planes from North America to the Africa conflict of World War II. A typical route took him from Rio, to Ascension Island, and on to Egypt. His time in Africa caught up with him when he came down with malaria and was sent back to Canada. After his rehabilitation, Archie was stationed at Dorval, Quebec, where on his first run delivering a Mitchell B-25 bomber to Scotland, went down 22 miles out of Sept-Iles, Quebec. To locate the wreckage, they had to take a road for 16 miles, boat for 15 miles, and then canoe with 9 portages. He was buried at the scene because there were forest fires in the region at the time. To bring the bodies out for burial would have entailed taking in a party of at least 12 trained woodsman and 4 canoes and the distances involved would have been approximately 35 miles. Arch was the tender age of 20 when he died. He had no descendants."
In late October 1955, Mrs. Doner received a letter informing her that since Archie's grave was very inaccessible, his name would appear on the Ottawa Memorial.
LINKS: